My twin brother who works for a major engineering firm in London and helped design fashion designer Victoria Beckham's new Dover Street store says his office is now into "agile working":
"We're all on mobiles now, no landline and with laptops and no allocated desks… not sure I like it," he wrote via email.
It seems agile working has been a buzzword in the UK for at least 5 years. Practiced by multinational Unilever, it's not just for design or software companies based in funky cities or postcodes.
I'm not sure of the precise differences between hot desk-ing, smart working, mobile working, flexible working or, this latest corporate guise, agile working. But haven't farmers always been good at agile working – the kitchen table being a version of that? Not by following a workplace trend that became enshrined in their corporate philosophy. It was just a way of life.
It's easy not to get caught up in workplace jargon when you are self employed and produce or create something tangible – because then it's about the thing – the what – rather than the where it gets done. I'm sure my brother's firm would say otherwise, but if the work gets done, does it really matter where?
In a Tasmanian context, we might interpret 'agile working' differently. For example, working with agility might instead be defined as 'quick of thought and of process'. Less talking and less reviewing would make us more agile. If someone, say, said their mission was to fix the Bass Strait Freight Equalisation Scheme, and then got on and did just that – now that would be agile working. Or, instead of going through the groundhog day of the political electoral cycle, in which politicians get voted in only to break their promises, then just sticking to promises might be considered agile working.
My wish for Tasmania is that we could be as agile as we are beautiful.
With our ageing population and youth brain drain it is difficult to see this happening. It's why we're often seen from the outside as the retiree capital of Australia. But the power to change lies within us. I take inspiration from Selfridges in London.
Traditionally, each New Year the Oxford Street department store dresses its windows featuring the work of designers who are defined as "Bright Young Things" – under 30s who become celebrated despite not having lived very long. An estimated 1 million people pass by each week so you could say it is instant fame. This year, Selfridges debuted "Bright Old Things".
"We acknowledge that 'old' is as subjective as it is irrelevant," says the Selfridges website. "We're celebrating the retirement renaissance and 14 inspiring individuals who've embraced a new vocation later in life."
A chartered accountant turned artist …
All are aged somewhere between their mid-40s and mid-80s and include a chartered accountant turned artist, an optometrist turned eyewear designer, and the food writer turned artist Sue Kreitzman who, at 75, is the leader of the "Don't Wear Beige – it could kill you!" movement.
In an end of year interview with The Guardian Russell Crowe said about his young self, "I look back on the things that came out of my mouth and I am floored by the audacity and confidence."
It's what we love and hate about youth. Not knowing what they don't know, the young are prone to leap right in with little respect or recognition for what or who went before. It's how former Beatle Sir Paul McCartney was apparently mistaken as an unknown by many Kanye West fans when he wrote and duet-ed on Kanye's new single "Only One". One fan tweeted "Kanye has a great ear for talent. This Paul McCartney guy gonna be huge."
Audacity and agility might be the preserve of the young, but we need to rate more highly the preservation of these qualities in old age. No longer shades of grey, over 60s in the western world are being referred to as "the Silver Economy". The UK's Financial Times reports that over 60s will have a global spending power of $15tn by 2020, adding that it's the first time since the beginning of mankind that there will be a large number of people aged 65-plus, making a new and additional category of population.
In Australia a report by Adelaide's 2012-13 thinker-in-residence Alexander Kalache, called "The Longevity Revolution", stated that most Australians are living 30 years longer than they did 100 years ago.
"Life is becoming more of a marathon than a sprint," Kalache writes. "We need to pace ourselves for the long haul … The original concept of retirement, 'to withdraw into privacy or seclusion', is no longer relevant, desirable, or even meaningful."
It's a call-out for the well-lived (other than MONA's David Walsh) to start their own revolution – get noticed, re-learn, stand out, speak up, value your own expertise even if it is not valued by the rest of the world. So that when people talk about Tasmania being a state for retirees we can say, "Too right, bring it on! We are old, we are free, and we're alright!
By the way, two days before the store opening my brother was called to site to advise on hanging a work of art. "It was a Damian Hirst butterfly sculpture weighing 300 kilos and worth 50 times my fee," he told me. "They needed to know where and how to hang it as VB was coming in two hours to approve."
The sculpture was well-hung, on time, and my brother donated his entire fee to Movember. Now that is the real meaning of agile working. It just doesn't pay as much as being famous.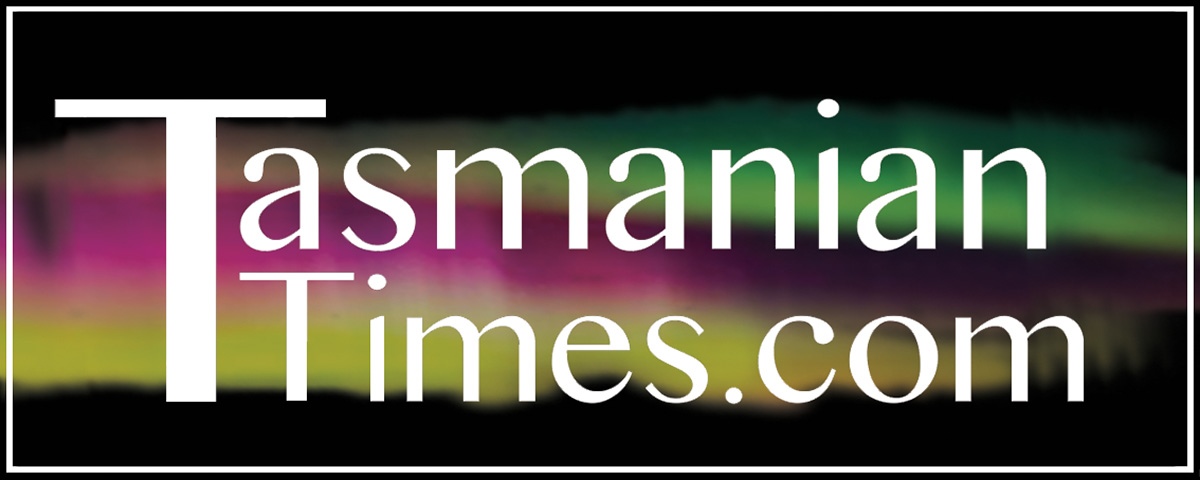 Author Credits: [show_post_categories parent="no" parentcategory="writers" show = "category" hyperlink="yes"]