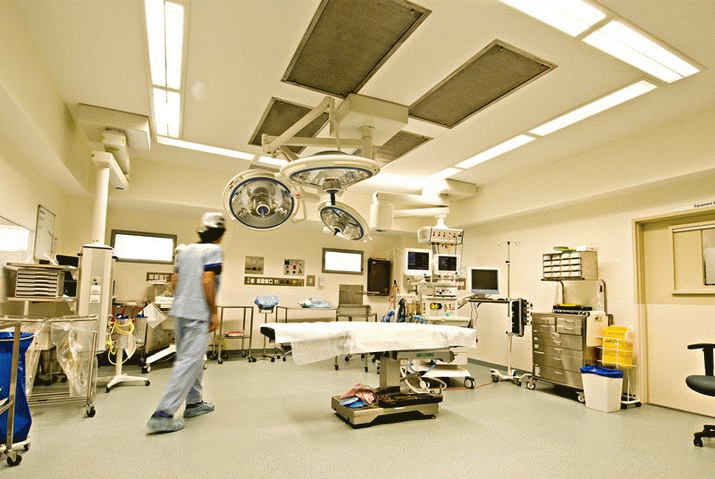 The deplorable state of Tasmania's public hospital system is a story too often told. For over a decade there have been inquiries, reports and promises of action. Finally, writes Martyn Goddard, revealing data from new research shows the way forward to real reform.
Year after year, national figures have consistently shown Tasmania's public hospital system to be the nation's least efficient. It's not a race we want to win.
But, thanks to new research, we know much more about why we're doing so badly. At the heart of our problem is the way we waste expensive hospital beds. If we did the job better, hundreds of bed-days, already funded and staffed but inefficiently used, could become available for the patients who really need them.
The previous state government spent millions on reports ‒ remember the Tasmanian Health Plan, that was going to fix it all? ‒ but the system kept getting worse: more expensive, less capable, less safe. Finally, the Giddings government demolished what remained of its credibility in health policy by getting rid of 21% of our doctors and 6% of our nurses in the name of fiscal rectitude.
When the Denison independent, Andrew Wilkie, negotiated a $325 million present for the state's health system from Labor's federal Health Minister, Tanya Plibersek, some money was set aside for 'clinical redesign'.
Real reform appears to be under way …
We'd been there before, too, and nothing much had happened. But this time, real reform appears to be under way that has the potential of massively improving the efficiency, safety and responsiveness of our four main hospitals.
A team from the University of Tasmania, Health Services Innovation, has released ground-breaking baseline research which shows not just that our hospitals aren't working well ‒ we already knew that ‒ but what needs to be mended and how that should be done.
Four reports, one on each major hospital, concentrate on patients coming into the emergency departments and what happens to them. Perhaps to the surprise of many, our emergency departments perform fairly well against their national peers. Many of the problems in emergency ‒ overcrowding, long waits, ambulance ramping ‒ are largely caused by stark inefficiencies in the administration of patient flow in the rest of the hospital.
That's not to say that our emergency departments aren't capable of doing better. Patients still wait too long. Too many leave without being treated. At the Royal Hobart and Launceston General, the system of triage (or initial assessment) is too long and, at the RHH, could be cut by at least 20 minutes. At the RHH, too, there is evidence of 'waiting-room medicine' ‒ where the decision-making doctor does not wait for the over-long triage process before seeing more seriously-ill patients in the waiting room.
On average, at both hospitals, patients who will not be admitted ‒ generally, that's those who are less ill ‒ spent three hours in emergency. And their discharge paperwork took an average of 41 minutes at the RHH and 36 minutes at the LGH ‒ again, too long.
It's called bed block. People are dying because of it …
Far bigger problems face people who need to be admitted to an inpatient ward. At the RHH it took an average of two hours and 33 minutes after the emergency department requested a bed for that bed to be allocated in the ward. At the LGH it was just over six hours and at the Mersey, four hours and 18 minutes. The North-West Regional Hospital at Burnie was better, with one-and-a-half hours.
It's called bed block. People are dying because of it. Research in other states has shown that a person who needs specialist care but who is kept too long in emergency has a 20% to 30% increased risk of death. That means someone who would otherwise have a 10% chance of dying has that risk increased to 12% or 13%. Nationally, deaths from bed block have been estimated to be at least equal to the road toll.
These patients need to be looked after ‒ if not by specialist ward staff, then by emergency doctors and nurses. And they can need a lot of care. Because bed block is one of the most powerful drivers of emergency department workload, staff are prevented from dealing as quickly and adequately as they should with new arrivals. So ambulances back up and people wait too long.
Before this latest research, bed block at the RHH and LGH might have been attributed to general hospital overcrowding. The reported figures showed very high levels of bed occupancy, sometimes above 100%. New beds were being demanded, and lots of them.
But the close observation behind this research casts serious doubt on whether our hospitals, at least in normal times, are really overcrowded at all ‒ and that new acute-care beds should not, after all, be the first priority.
In fact, large numbers of patients are kept waiting in emergency even though beds are available for them. At the RHH and the LGH it took an average of over five hours after a ward bed had been requested by emergency staff for the patient to arrive in that ward ‒ even though some of those beds were empty and ready at the time of the request.
Although this element of the research could be an over-estimate, it concluded that over the seven days of the study, 13.1% (or 542 bed-days) of funded and staffed acute beds in the RHH, 9.5% (318) at the LGH, 17.9% (240) at the NWRH in Burnie and 11% (69) at the Mersey were empty.
Another 25.7% (1,065 bed days) at the RHH and 26.9% (897) at the LGH were occupied by people who either did not need that high level of care or did not need to be in hospital at all. At the NWRH in Burnie, the figure was 27.4% and at the Mersey, 44%.
Is the research accurate? Why is this happening? And what do we do about it?
Over one week the researchers counted, across Tasmania's four main hospitals, 3767 expensive acute-care bed days, staffed by highly-trained doctors and nurses, that were intended for patients in need of high-level, specialist care but were not being used for that purpose.
This raises three obvious questions. Is the research accurate? Why is this happening? And what do we do about it?
First: accuracy. All research projects, including this one, are subject to some inaccuracies. There can be some mistakes and misjudgements. And there's no guarantee that the research took place at a time that was absolutely typical. But the aim was to provide a picture of the flow of patients through our hospitals to guide reform. It has convincingly done that.
Second: why is this happening? A good deal of the inefficiency rests with the established culture and processes of our hospitals. Things are done because they have always been done that way. Beds are kept vacant 'just in case' ‒ even when there are people already in emergency waiting for them. There are often avoidable delays around the discharge process. Bed management is inconsistent. Ward staff seemed to be unaware of emergency workload levels and therefore did not respond to overcrowding or ambulance ramping, even when they had empty beds and could help alleviate the problems. Hospital protocols were often not followed.
Third: what do we do about it?
On these figures, and in theory, Tasmania's four main hospitals have over any seven-day period 3767 expensive, funded and staffed acute-care bed-days that are either not being used or are being occupied by people who probably should not be in them. It's a pretty good indication that what we have been told about ward overcrowding is just not true. That figure will never be reduced to zero, and we shouldn't try to get it there. But the poor use of those facilities ‒ not only the beds but the doctors, nurses, buildings and backup services that go with them ‒ cannot be allowed to continue.
From the point of view of a government which claims to be short of money, this research holds more good news than bad. With some justice, they can blame their predecessors for presiding over such inefficiency. And they can now resist calls for more acute beds to be built.
The next stage of this reform will be to work out with hospital staff how the flow of patients through the hospital can be quickly improved, so the ambulance ramping and the backup of seriously-ill patients in emergency is ended or dramatically lessened. The biggest gains, though, will be harder to achieve.
Most of the improvements will be in freeing up beds currently being occupied by patients who don't need that level of care. In some cases, that can be done reasonably easily. But it's likely that many are in those beds because there's nowhere else for them to go.
More research is needed on why so many patients are not being discharged when their period of acute care is over, or when they need to move somewhere else that's more appropriate for them and cheaper for the community. But we know, anecdotally, what some of the main reasons are. And most will cost money to fix.
… That's largely the fault of successive federal governments.
The most obvious is the lack of aged-care accommodation. It's far cheaper to house someone in a unit, hostel or nursing home than in hospital, but not enough accommodation is being funded. Tasmania needs more publicly-funded aged care places than the national average because of our older and poorer population but in fact we have fewer. That's largely the fault of successive federal governments.
When state governments seek to make budget cuts in health ‒ as the Liberals are now, and as Labor did in 2011 ‒ they tend to cut some of the most cost-effective facilities, such as home care and sub-acute beds, which would relieve pressure on public hospitals. That's where money needs to be spent now ‒ rather than opening new hospital beds. We'll need those later, but they aren't the priority right now.
This latest research has its dangers. There will be high-placed people in the government and the Treasury who will argue that, with improved efficiency, hospitals will need less money than they would otherwise expect. That impulse must be fought.
Decades of under-funding and inefficiency have left a large but unquantified level of unmet demand for health services in Tasmania ‒ people who have been untreated or under-treated. Some of those are on waiting lists but most, probably, are not.
Billions of dollars in GST money, taken from other states and given to Tasmania because of the specific health needs of this community, has been diverted by the state Treasury away from health and spent on other government programs. This financial year alone, the health system will lose $169 million in this way. It's been going on many years. The Treasury is already milking enough money out of our hospitals. They ought to be giving some of it back, not taking more out.
By treating more patients more efficiently, Tasmania would be rewarded with still more federal cash. It has been costing us more to treat the average patient, weighted for complexity, than any other state.
Because of the way the federal government funds state public hospitals, treating more patients means they would give us more money. Canberra pays the hospitals a fixed amount ‒ the National Efficient Price, which is generally around the national average ‒ for each type of service. If it costs a hospital more than the national price to treat a particular patient, they don't get any more and the state government has to top them up. But if they do it for less, as the better-run hospital systems do, they keep the change.
States and their public hospitals are rewarded for efficiency and penalised for inefficiency. We're being penalised.
If we reduce our costs, we will be able to treat more people. Not only does the cost of each patient come down, but also the amount we get from Canberra goes up. If we can get our costs down to below the National Efficient Price, we make a profit.
• Jon Sumby, in Comments: In the UK, with privatisation of elderly care, people are not being sent home from hospital as no home care company will take them as the elderly person is not profit making for them. Under the Liberal dream of a US style system, not Medicare, this is what we look forward to; profit over people.
• Dr Alison Bleaney, in Comments: #1 when they do go home – hopefully – there needs to be a one-stop-shop/ group that liases with the patient and family/ carer and co- ordinates the care package. At present multiple agencies advance upon the patient causing great confusion exhaustion and poor care co-ordination- and sometimes refusal of all services. Payment for individual services becomes another confused burden. Streamlining home care would have to save funding at source, and cause all involved with services less angst.
ELSEWHERE … in Tasmania …
• Bob Brown welcomes Dick Smith's input on World Heritage but a broadside on Puppet Hunt's visit to see developers only … Former Greens Leader Bob Brown has welcomed Dick Smith's comments on the Tasmanian Wilderness World Heritage Area saying, "the difference between Dick and Simon Currant is in their record: Dick publicly supported the Franklin blockade, Currant didn't; Dick spoke out and gave $2M to save Recherché Bay; Currant didn't lift a finger; Dick gave $1M for track upgrades to Frenchmans Cap; Currant didn't put in a dollar". "Dick and I don't agree on private developers in World Heritage Areas but I respect him: he has no trouble raising a flag for the environment when it is critically endangered." "Yesterday's visit by the Minister for the Environment, Greg Hunt, to support developers wanting to degrade the TWWHA, but avoiding the environmentalists he represents, was pathetic. He is a puppet of the anti-environment sentiment in the Abbott government as demonstrated on his failures on the Great Barrier Reef, saving whales or forests."
• Andrew Ross: Port Arthur Penitentiary's future assured
FRIDAY …
• Mercury: Nyrstar seeks state cash
AS …
• The Advertiser: Nyrstar completes funding package for Port Pirie smelter …
• Isla MacGregor, in Comments: So the Tasmanian taxpayers are being asked to provide more subsidies to this successful Swiss based multi million dollar corporate miner with their attempted grab at $50million out of the Tasmanian taxpayers pockets. This is an outrageous move on a Government that is so hard strapped for cash its Public Service and public good services are on the critically endangered list. This especially so as [b]Nyrstar managed to fund their own $514 million upgrade on the Port Pirie smelter through forward sale of silver, capital rasing and securities issued to third parties[/b]. And unlike in South Australia no Lead Abatement program has been funded for Rosebery or Zeehan by successive Tasmanian Governments. Let's hear a loud and clear [b]no[/b] from the Unions on this highly questionable subsidy to this big Swiss Belgian company. [b]Are Tasmanains really being asked to support a Government that is considering what amounts to an indirect subsidy for the Port Pirie rebuild?[/b]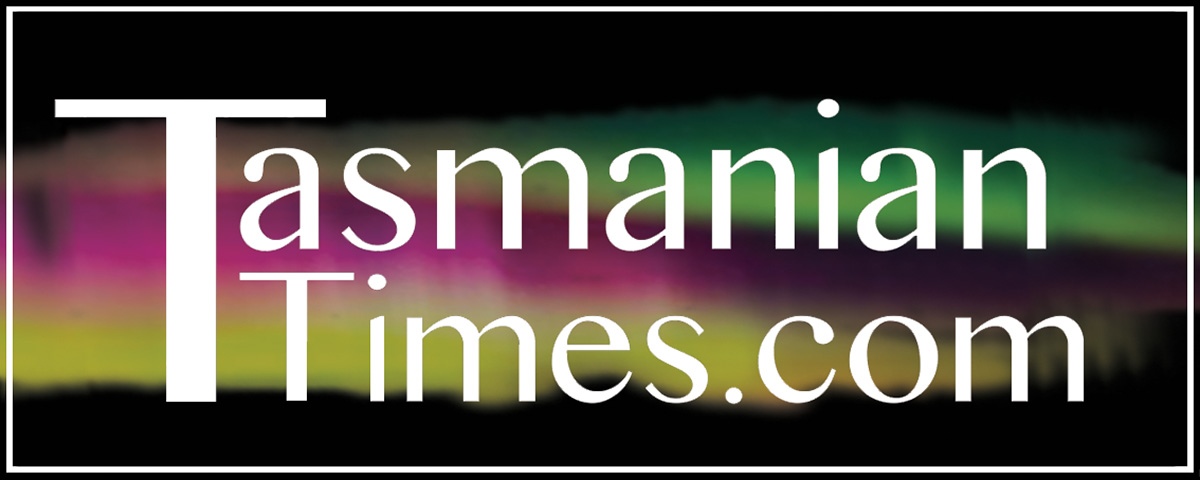 Author Credits: [show_post_categories parent="no" parentcategory="writers" show = "category" hyperlink="yes"]