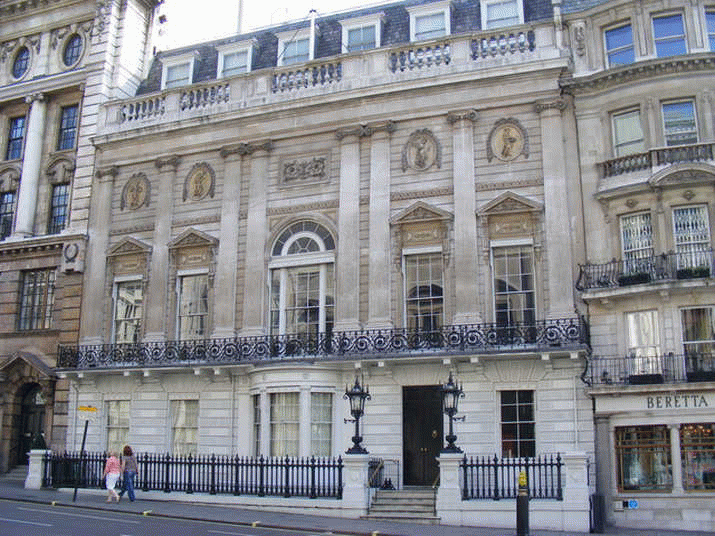 White's in London. All about White's, Wikipedia, HERE
Background: Among those mentioned is sex monster Jimmy Savile (1926-2011). Complainants have said that from 1955 to 2009 he abused boys and girls as young as eight and adults to age 47. Also mentioned is Prime Minister Margaret Thatcher, who made at least five attempts to award Savile a knighthood, but was prevented by officials who feared a scandal. He was knighted in 1990, soon after Thatcher's party got rid of her. The Athenaeum did not want Savile but had to let him in because his sponsor, Cardinal Hume, would have had to resign if Savile was black-balled.
London's West End clubs… are unique, providing a background for a civilised world, civilised in that men of distinction, ability and culture can mix with those who do not have such attributes. – Andrew Robert Buxton Cavendish, 11th Duke of Devonshire, 1979.
The great days of club life in London are definitely over. – Robert, Lord Boothby, 1978.
Like military intelligence, Gentlemen's Club is not necessarily an oxymoron, but it does raise an important question: What is a gentleman? Thus:
Would a gentleman kick a non-member of his club down the steps?
In 1951, the Rt Hon Aneurin Bevan, Minister for Health, said all Tories are "lower than vermin". Soon after, Sir John Slessor took him to lunch at White's. Advised by phone, the Hon John Fox-Strangways, Eton, Oxford, Coldstream Guards, son of the eighth Earl of Ilchester, hurried to the club and, depending on which version you prefer:
(a) Aimed a kick at the Minister.
(b) Kicked him.
(c) Kicked him down the steps.
Some probably took the view that a gentleman has the right, and indeed the duty, to kick a socialist Minister down any available steps. The club however decided that Bevan, personally obnoxious as he may have been, was a guest on the premises; the Hon Fox-Strangways was obliged to resign.
It is improper to discuss women at a club. Is it also improper for a gentleman to discuss a woman in print, even if the woman had been his wife?
In 1965, the 11th Duke of Argyll wrote some articles about his marriage to Margaret, Duchess of Argyll. The articles may have been vastly diverting, but there was a complaint, and the Duke was obliged to resign from White's.
Is it proper for a gentleman to criticise a club servant?
Apparently so. An earlier Lord Glasgow, having thrown a servant out the window into the pot plants, dismissed the matter with the words: "Put him on the bill."
And vice versa?
Certainly not. In 1972, Mr Henry, barman at White's, had a depressing loss on the 4.30. This caused him to become, as he later confessed, "inebriated" during the evening shift, and he took the opportunity of telling several members, including Sir Rennie Maudslay, 57, Keeper of the Privy Purse, Treasurer to Her Majesty, holder of the orders of Verdienst, Taj, Takshuma, Bahu, Legion of Honour, Crown of Thai, Phoenix, Al Kawkab, etc etc, exactly what he thought of them. Mr Henry was sacked without a reference, and was obliged to take a position in a hostelry.
Is it improper for a gentleman to refer in derogatory terms in print to a fellow member?
This is moot. In his 1978 memoirs, Robert, Lord Boothby, then 78, who had been parliamentary private secretary to Winston Churchill when he was Chancellor of the Exchequer in the 1920s, wrote that Churchill had a streak of cruelty in him. Sir John Colville, who had been private secretary to Churchill during the war and in the 1950s, criticised Lord Boothby in a letter to The Times. Lord Boothby felt that Sir John should have consulted him before putting pen to paper, and resigned from White's.
On the other hand, Evelyn Waugh dropped White's and its members, barely disguised, into his novels with impunity and, not disguised at all, into his diary.
Some test cases:
Can a person be seen to be a gentleman, at least by the committee of a gentlemen's club, if that person is:
(a) The son of an Australian socialist Prime Minister?
In January 1973, there was some consternation when Mr Nicholas Whitlam, then 27 and vice-president of a US bank in London, put up for Brooks's, a nobly dreary place said to be "like a Duke's house, with the Duke lying dead upstairs". The Sunday Express noted that Mr Whitlam's father, six weeks previously elected Prime Minister of an outlying colony, had:
• Refused to nominate Australians for imperial honours.
• Rejected membership of the Privy Council.
• Announced that his country would drop God Save the Queen as the anthem.
• Refused to ride round in the Bentley favoured by Sir Robert Menzies and other Liberal prime ministers.
The black balls did not go in. Some months later, Mr Whitlam was accepted, and remains a member. Now chief executive of the State Bank of NSW (branches in the Cayman Islands and London) he told the Herald, with some amusement: "I go there when I'm in London. You could say I am a member of a club to which most of the people who would like to keep me out of clubs in Australia could never aspire …"
(b) The son of a Polish Jew who had been a tailor?
Toby Low, first Baron Aldington, a former deputy chairman of the Conservative Party, proposed for membership of Brooks's Sir Arnold Weinstock, managing director of the General Electric Company, then worth about $1.6 billion. The nomination was seconded by banker Charles Villiers. In May 1973, the committee blackballed the application. It was noted in the Press that Sir Arnold was the son of a Polish tailor who had come to England in 1906. A member of Brooks's said: "It is a social club with no rules barring people for reasons of race or politics. There are for example many Jewish members, including Lord Rothschild and Sir Solly Zuckerman, and the club has members of all shades of politics.'
The form in these matters is for the mover and seconder to resign, and Lord Aldington and Mr Villiers did so, his lordship having then to make do with the Carlton and the Beefsteak, and Mr Villiers with the Anglo-Belgian. In 1980, Mrs Thatcher did the decent thing and made Sir Arnold a life peer.
(c) The Leader of the Opposition?
Mrs Thatcher was elected, with what misgivings, if any, cannot be known, to the Carlton Club in 1976, when she became Leader of the Opposition.
(d) The son of a former milk bar proprietor?
In 1978, Mr Rocco Forte, son of Baron Forte, was put up for membership of White's, referred to by Swift as "the common rendezvous of infamous sharpers and noble cullies". When Mr Forte's application was put on the waiting list in the smoking room, he got the backing of seventy members, including Lord Charles Spencer-Churchill, who handled the PR for Grosvenor House, flagship of the Trust House Forte chain of hotels; merchant banker Chippendale Keswick, a friend of Prince Charles; and Sir Timothy Kitson, former parliamentary private secretary to Prime Minister Edward Heath. In May 1983, after being on the waiting list for five years, Mr Forte's application was withdrawn. It had become known that if it wasn't, he would be blackballed.
It is understood that clubs have a membership committee of around fifteen, and that if two of these drop in the black ball this is enough to reject an application. There was some comment about this. Mr Forte was chief executive of a hotel group that employed 70,000 people worldwide, and which was then worth about a billion dollars.
It was also noted that his father, Baron Forte, then 74, had started his business life as the proprietor of a milk bar. Not noted was that the club began in 1693 as White's Chocolate House (prop. Francis White, a. k. a. Francesco Bianco).
(e) The British Prime Minister?
In 1979, when Mrs Thatcher became Prime Minister, there was a move to allow her to become a member of the Athenaeum, the thinking man's club. Described by Kipling as being like "a cathedral between services", it has also suffered the allegation: "All the arts and sciences are understood here, except gastronomy", and Sir Ralph Richardson advised: "One should take a box lunch, but drink their wine." Mrs Thatcher's supporters hit on a crafty ploy to overcome traditional repugnance against women members. It was proposed that she be elected, ex-officio, as Prime Minister; she could thus, in theory, be considered a male. But the members would have none of it, and the move failed.
(f) A disc jockey who started as a miner?
It cannot have entirely pleased the Prime Minister to learn that where she had failed, a disc jockey of humble birth succeeded. Mr Jimmy Savile, now 58, started work after the war as a miner at $A2 a week. After seven years, his emolument rose to $A14 a week. Eventually he became a personality on radio and television, and a doer of good works, notably in the way of raising $A15 million to rebuild the National Spinal Injuries Centre at Stoke Mandeville.
These good works did not go unnoticed by the Holy See: Mr Savile was made an honorary Knight Commander of St Gregory, and also picked up Bronze and Gold medals of the Sovereign Military Order of St John of Jerusalem. Yet, even all this may not have turned the scale in his natural desire to become a member of an institution with a formidable reputation for intellectuality, gravity, deep respectability, and episcopacy, had not he thoughtfully got a prince of the church, Basil, Cardinal Hume, to sponsor his application to the Athenaeum.
The Athenaeum is the club of choice of senior clerical figures. Following the Fox-Strangways-Nye Bevan incident, Osbert Lancaster had a cartoon of one dog-collared person restraining another from menacing the Very Reverend Hewlett (The Red Dean) Johnson on the steps of the Athenaeum with the words: "Have a care Fontwater; we're not in White's – but in the 1970s it was reported that the bishops' memberships were down to fifteen. This was perhaps not surprising since the annual subscription was approximately $450.
(g) Can a lady ever be a gentleman?
The Duke of Devonshire (clubs: Brooks's, Jockey, White's) again: "Gentlemen's clubs are meant for men; by all means let ladies have their own clubs, but I view with dismay the steady progress of the female sex into what once was, and should remain, a male preserve."
(h) Can women get into a gentleman's club?
Yes. A Coldstream guardsman was sentenced to three years on a charge of violent sexual assault on a barmaid, 17. The Appeal Court, consisting of Justices Slynn, Wien and Roskill, said that a sentence of more than 90 days would ruin a "promising career" in the Army, and freed the guardsman. In August 1977, 15 women, one carrying a baby, made an assault on the Athenaeum, where they believed they would find Justice Slynn. They climbed the stairs to the dining room and handed out leaflets to the diners.
Perhaps as some sort of nemesis for letting Mr Whitlam in, or keeping Sir Arnold Weinstock out, Brooks's has had a run of bad luck in recent years. In the late 1970s, a Thai diplomat's wife, who was doing the bookkeeping, took the club for about $100,000 over two years. Among those whose cheques and accounts she manipulated were the Duke of Devonshire, Lord Hollenden, Lord Adam Gordon, Sir Geoffrey Agnew, and Lord Roll. This could only have confirmed the Duke of Devonshire's views.
In July 1982, health officers for the Westminster Council went around some of the clubs, including Brooks's, the Travellers', the Athenaeum, and the Reform, as a prelude to the ten-yearly renewal of the liquor licences. Irregularities in hygiene were found and most were given until October 1982 to rectify deficiencies. Brooks's, however, was found to be in such bad shape that the council felt obliged to launch a prosecution.
In May 1983, a court heard evidence that the kitchens at Brooks' contained "hundreds of thousands" of mice droppings and remains of cockroaches. The shelves, it was alleged, were covered in grease and there were heavy deposits of fat, grease, and dust on the walls and ceilings. The kitchen floor was dirty, and had broken tiles, and some of the cutting knives and pots and pans had heavy deposits of grease.
The club was fined $1,050.
The Sydney Morning Herald 2 February 1985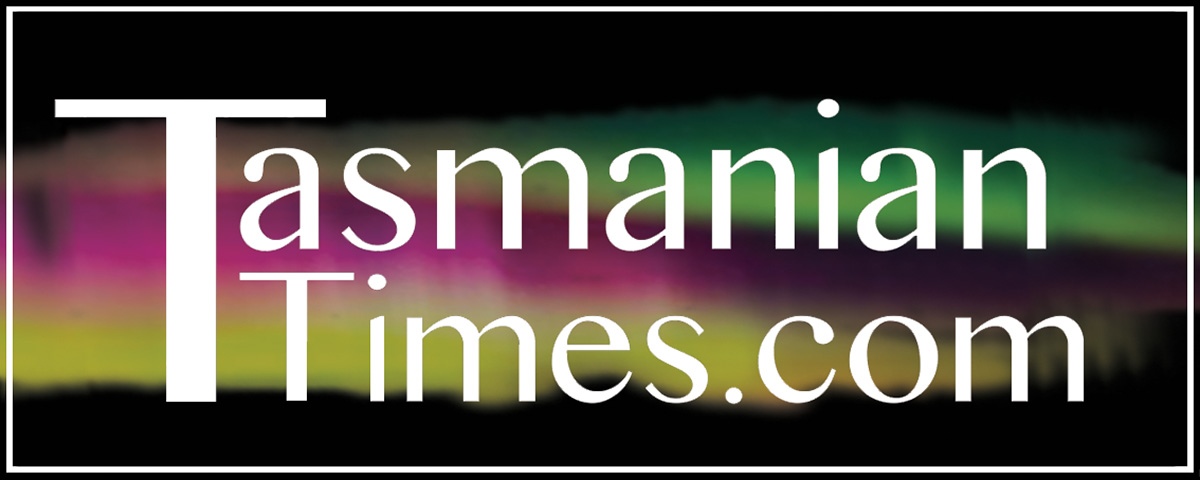 Author Credits: [show_post_categories parent="no" parentcategory="writers" show = "category" hyperlink="yes"]