This handmade thing. Tasmanians are good at it. It's in our bones. Historically, we are boot, beer and boat makers. Shack constructers. Cray-pot weavers. Shell necklace designers.Growers. We grew up cobbling together our own huts, billycarts or wooden horses from bits hanging around the yard. We poured out our dreams into reality and we made things. Our ancestors were self-styled carpenters, orchardists, fishermen or boat builders, seamstresses, jam makers and cooks. As islanders, we've always been good at making or making do.
Cut to today. In so many ways our creativity is what attracts people: our cheese, furniture, whisky and wine all going places. In the process, small, iconic businesses have become not only totems of our tourism identity but the source of envy from a greater, urbanized world. Visitors see or taste our quirkiness, our craft-ability, what makes us unique, and want to take a piece of it home.
Tasmania has always been this way, never because it's fashionable, always because it is part of our unbroken past as a small and separated population. Outsiders might have looked down on our "convict" or "peasant" history; or our 1950s comforts based around camp, hearth or farm. Now, Tasmania has come into its trendy own. Watch out! As cities re-connect with their own hometown appetites, the once colonial 'Ye OldeWorlde' has been re-branded 'artisan', 'craft', or 'handmade' and'provenance' (sometimes mistakenly called'providence') is what counts.
Even Geelong wants to be "a food bowl for the nation", to re-brand its football and car building past through an association with local food producers and makers (Extravaganza Geelong Food Festival) and a rosy picture of how life used to be before industry became the driver. Meanwhile, supermarkets, sensing there is money to be made from a return to healthily farmed and home cooked comforts, have re-styled their produce aisles to look like farmers' markets. One, famously, claimed to bake fresh bread daily on site when in fact it wasn't.
Before we lose sight of what it means to be an artisan, let's be reminded of the dictionary sense: a worker in a skilled trade, especially one that involves making things by hand. Or, when referring to food or drink, made in a traditional or non-mechanized way using high-quality ingredients.
In reality, anyone who earns their living making things by hand – from scratch – knows how hard a beast it is to ride when it comes to making a living. If you have never felt the surge of pride in wearing your own hand knitted jumper, making your own font, standing up in a room that you built, or digging a garden that feeds a family, then it will be difficult to fully appreciate the effort an artisan puts in to making one-offs every day.
The artisan works longer hours – often for less – than those who sell mass-produced products, and does so with love. None of the sawing or stitching or baking the artisan commits to is simply carried out with the sole aim of making money, although an artisan is not a charity either. The artisan's driver relates more to the joyful moment of the thing itself as well as the community it dwells within.
So while the rest of Australia is embracing what Tasmanians have always done, let's shout louder about our handmade virtues. Let's be grateful that we are connected to our maker past when others are seeking to imitate or usurp it. How we look after our traditions, arts and crafts is a measure of how much we care about our distinctive way of life.
So, support the handmade artist. Hold them near and dear, because artisans rely on us as regular patrons to survive. If it means going the extra mile to find the cider maker who brews in the shed at the side of their house, then do, and if you love it, tell all your friends, because the cider maker has gone the extra mile for you.
Our challenge is not only to persevere with doing what we have always done, but to do so authentically, with love. It makes far more sense for Tasmanians to do this rather than urbanized Australia where 80% of the dollar value of all goods and services is produced on just 0.2% of the nation's land mass, in busy cities (Grattan Institute Mapping Australia's Economy: cities as engines of prosperity).
When I see words like "organic", "craft", "real farmers", "slow cooked", "free range", or "hand made" I crave reassurance that they really are intrinsic values, not simply labels like the Pitt Street billboard that stopped me in my tracks on a recent visit to Sydney. The sunlit packet of gourmet deli crisps was called "Hunter Valley roast chicken lemon and thyme". I've since seen the "Tasmanian mountain pepper & braised beef" version, which makes more sense given that there is such a thing as Tasmanian mountain pepper berry.
Let's hope, unlike Hunter Valley crisps, that our creativity and our virtues remain authentic and are not turned into aspirations by those driven simply to make money from them. As much as we need artisans, we also need people who appreciate and allow for their unique skills. Maybe this is more readily achieved when we are in touch with the woodchopper inside of us, or at least, a neighbour who chops wood and appreciates what you do for them in return.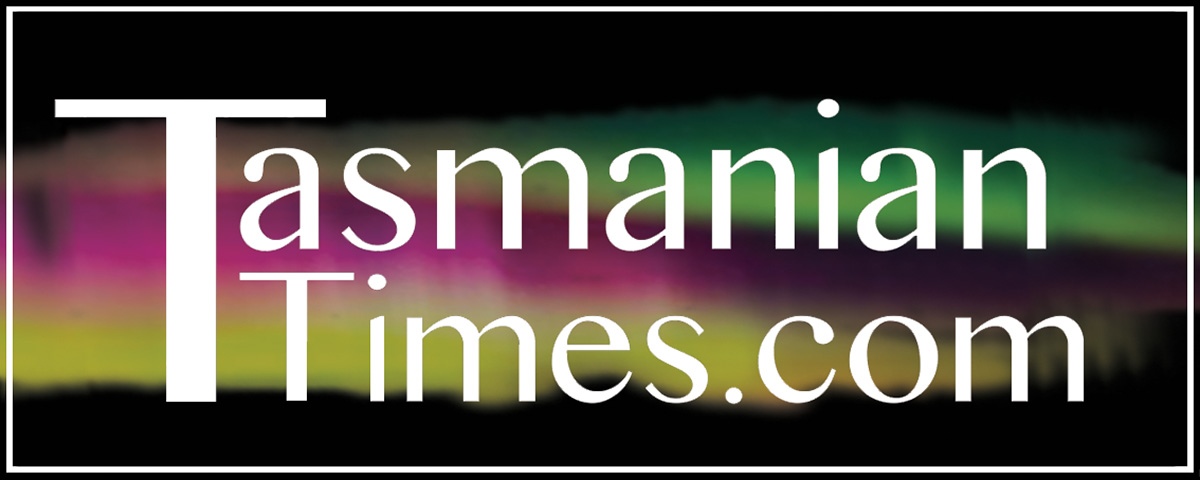 Author Credits: [show_post_categories parent="no" parentcategory="writers" show = "category" hyperlink="yes"]