It's appropriate that as I take my seat ahead of this saucy teasefest that is Australian burlesque at its best, a red feather gently sashays its way from above and into my lap. An escapee, no doubt, from a feather boa gracing the neck of some sex kitten about to tantalise audiences with her womanly wonders.
I've always preferred the implied to the contrived, which is why I'm not necessarily the hugest fan of art forms like pole dancing and strip tease – but I've always admired the burlesque performers for their ability to revive a seemingly extinguished art form and for their celebration of the female body in all its forms. But as I settle into the performance, I soon learn that burlesque is about so much more than that, from what would seem an unlikely source – a bloke.
He's the partner and lover of one of the girls performing tonight, one of the country's most talented nipple twirlers, and we sink into conversation fast. He and his lady – Deb Delicious – are from Canberra. They're both exhausted, frustrated and frankly pissed-off at mainstream culture, the sexualisation of everything from breakfast cereal to floor tiles, the "fake is best" attitude, and Hollywood domination of contemporary ethics.
As he explains to me, quite passionately, the "current paradigm" in Canberra is for billboard lifestyle, sleazy nightclub advertisements, and the glorification of the superficial. That's why burlesque is so special – it's an art form where women are in charge of their bodies, and more than that – they're allowed … permitted … even encouraged to feel beautiful no matter how closely they fit the "mould".
And that's what this night is all about – the appreciation of real female beauty. The audience is treated to a variety of performers from the slender to the voluptuous, and of all ages – from nubile beauties to mature goddesses.
Each of them are cheered and adored by the crowd, and the energy in the room is frank jubilation every time one of these luscious ladies removes an article of clothing. All the girls add something unique to the show – highlights include the classic performance of Dolores Daquiri – whose cheeky and deliberate "golden era" tease actually makes me feel like I've been spat out of a wormhole back in the 1920s.
Evie Red is another highlight, who turns "the humble lampshade" into a lighthouse guiding viewers to become voyeurs, before she expertly gives a performance of what could only be described as 19th century twerking.
It all gets me thinking about music video clips, and what a contrast they are to this state of feminine beauty and freedom …
Whenever I watch the Top 40, I always feel kinda sad. First of all, I really miss music. It was such a joy to have songs on the radio and playing on the speakers in the shopping mall that were actually good songs and had nothing to do with how closely the artist looked like a fashion model. Sometimes the singers were beautiful – sometimes they weren't – and it was all good either way. Not so now, alas – it's all about the cookie cutter.
But there's something much more sinister about music video clips – and that's the ethic they're delivering to impressionable young people. The ideas churned out by these clips suggest that girls need to look a certain way, especially if they want to attract male attention – or heaven forbid – love.
Let's face it – us girls are sold the idea that in order to be of value, we need to look a certain way to be desired by men. Unfortunately, us girls tend to buy into the prank, which is why this "paradigm", as my new friend would say, tends to stay put. Sadly, young boys are inundated with this rubbish too, and are just as affected.
So thank you, burlesque, for your offence on cookie cutter crap. And how marvellous that Hobart has its own burlesque troupe – Miss Kitty's Meow – responsible for putting this show on.
Several of the Kitty's girls – Scarlett Jezebel, Oopsy Daisy and Grace Cherry – take to the stage for the event, but they've also joined forces with interstate artists who have been busy spreading the scene across mainland Australia.
For anyone keen on joining the revolution, the Miss Kitty's Meow girls also run weekly burlesque classes in Moonah.
Find out more at www.misskittysmeow.com.au
Amber Wilson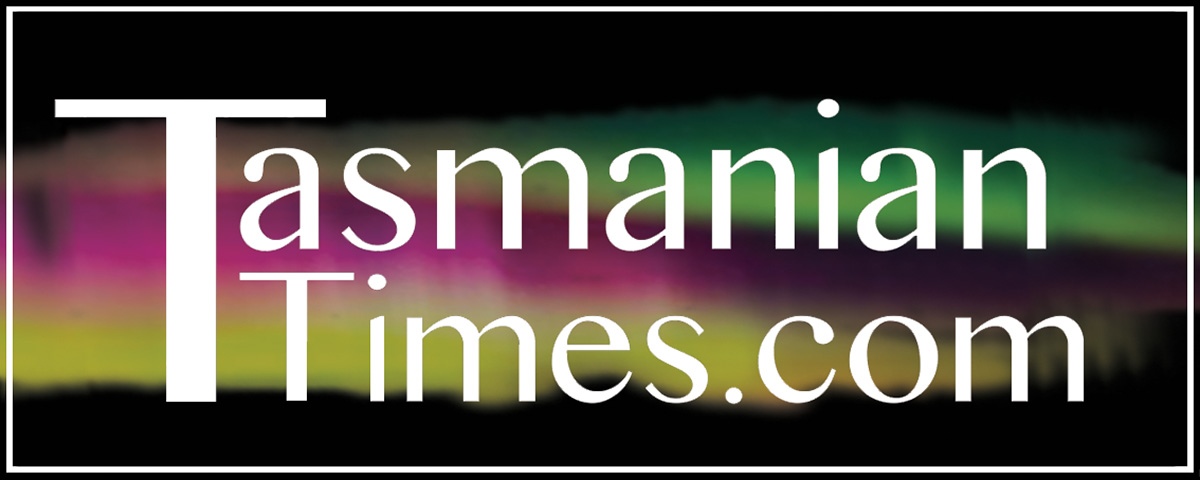 Author Credits: [show_post_categories parent="no" parentcategory="writers" show = "category" hyperlink="yes"]