Background. This appeared in The Sydney Morning Herald on 2 December 1986. When John-Paul II (1920-2005) became Pope in 1978, Jim Oram (1936-96), of the Sydney Daily Mirror, produced an instant book on the Pontiff's life. Apart from everything else, Rupert Murdoch is mean; Oram got no royalties. He got legal advice: 1. He would win if he sued; 2. Did he want to stay at the Mirror? Oram did not sue. Covering up a crime is a crime itself, perversion of justice. The Pope covered-up crimes of sex abuse of children, but is now officially Saint John-Paul II.
PERTH: One heard at Darwin on Saturday that the Daily Mirror's Father Denis Madigan had suggested to the tour director, Monsignor Brian Walsh, that the Pope might care to say a word to the Papal circus, the reporters who had, at a distance, shared the rigours of his Australian voyage. Father Madigan is spiritual adviser to the dean of the circus, the distinguished reporter Mr James (as he is more latterly styled) Oram, specialist on royal and papal tours, and much else besides.
Much of the Pontiff's utterance being in code, Father Madigan travelled with Mr Oram to run the papal statements through his cryptogram and so supply Mr Oram with instant translation. "Of course," Mr Oram, silver-haired and portly, said, "he has to get up an hour before I do to decode the stuff."
It later emerged that there was a hidden agenda in Father Madigan's request to Monsignor Walsh: when Cardinal Wojtyla was elected successor to the Prince of the Apostles in 1978, Mr Oram had gone to Poland and London to research and write a book on him. In a tour de force of instant bookery, the process took six weeks, and the book has sold 200,000 copies.
Now, Mr Oram wouldn't mind if the Papal autograph were to be inscribed on a copy. Alas, Monsignor Walsh, apparently assuming that the circus was seeking to interrogate the Pontiff at a press conference, had decided the audience was not on. By Perth, however, it appeared that Mr Patrick Boyce, media tour director and formerly assistant editor of The Age, had intervened, and there was now at least a possibility that the Papal hand might be extended. We were advised not to miss the 7 pm opening of a Catholic Education Centre at Leederville, just in case.
When the Pontiff was well launched into his address, we were hauled across to a point that would interdict his line of approach to the Popemobile. Monsignor Walsh took over the operation, and one could feel for the kiddies who spent hours being tugged and shoved into position. First he had us square on; then he swung us round in an arc to be side on. There was much sideways and forwards shuffling of feet before the monsignor was satisfied. To get to the Mercedes, the Pontiff would now have to come down a two-metre channel, with the reptiles on one side and a bunch of Catholic educationists on the other. Mr Oram had his tome at the ready.
"I don't see your pen," I said. He thrust his hand into his pocket.
"I can whip it out very rapidly," he replied.
Catching the Pope's eye is a lottery. "I don't fancy our chances," I said to Mr Oram. "He's bound to come down the other side." This in fact is what happened; he had his back to us. Then he turned and went back.
"I think we're firming," I said, but he strode purposefully past our group to speak to the children in the choir. But then Mr Boyce took over and firmly pointed the Pontiff at the circus, naming the reporter and his organisation as he came down the line.
Mr Paul Bongiorno, the Brisbane television reporter, got in a question: "Will you come back again?"
"For the moment, I am thinking only of Rome," that city's bishop replied.
Mr Oram pushed his masterpiece into the Pope's hands. "I wrote this book," he said. "It was given to you by – . ' I didn't catch the name.
The Pope took the book gingerly and turned a page. "Ah yes," he said, "I remember. Very good."
Mr Oram seemed to have forgotten his pen. "Perhaps Your Holiness would sign it?" I said helpfully. But the Pope either didn't understand or didn't think this was a good idea. He began to move on. Mr Oram retrieved the book, sadly unsigned.
As noted elsewhere in this diary, people have become very slack in their approach to bishops and up; they shake hands casually as if they were just anybody. But I was pleased to observe at Alice Springs that at least the Aboriginals are versed in the proper etiquette. When a group of about thirty men and boys who had performed a tribal dance were presented to the Pontiff, each genuflected and kissed the Papal ring.
I did the same. However, perhaps surprised that one of the reptiles knew the proper form, he didn't turn his hand to bring the ring uppermost, so I caught him somewhere, between the thumb and first finger. Sometimes the Pontiff gets into the slightly mocking vein one attributes to Boleslaw the Wry-mouthed, King of Poland in the 12th century. Now, however, his hazel-blue eyes fixed me with a piercing stare. "Thank you," he said.
Mr Paul Lyneham slipped in a question: "Are you exhausted by your visit?"
The Pontiff turned this aside with: "They are exhausted by my visit. I think. I think they have enough for the moment."
What did he mean? The people of Australia? Or perhaps the reptiles of the circus? At any rate, he went on to speak of reporters. "Journalists should do more," he began, and then paused, as if thinking this might not be quite the most charitable note to go out on. "I think journalists work very hard," he went on. He paused again, and added: "Their suffering is very great …"
Later, I remarked to Mr Oram's spiritual adviser on the stern look the Pontiff had given me. Father Madigan laughed and said: "He probably saw all your sins." This was a frightening possibility and, after the Miracle of the Kangaroo at Adelaide, I couldn't discount it altogether.
Mr Bongiorno said: "Whitton. A good Downlands boy knows what to do when he meets the Pope."
"I should hope so," I said, pious.
I asked Mr Oram why he didn't get his pen out.
"I was in front," he said. "I didn't want to push my luck. I can get them to write a line across the front: 'Very good – Pope', and sell a few more."
Mr Geoffrey Easdown, of the Melbourne Herald, said: "He thought you were giving him the book as a gift, and you took it back."
"Hang on," Mr Oram said, "it cost $5.95."
From Amazing Scenes: Adventures of a Reptile of the Press (Fairfax Library 1987)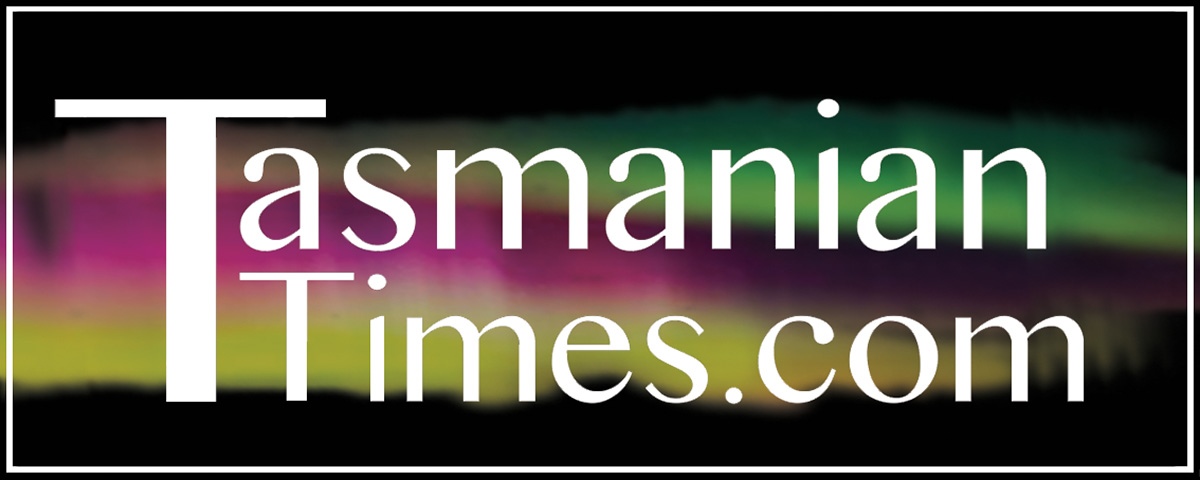 Author Credits: [show_post_categories parent="no" parentcategory="writers" show = "category" hyperlink="yes"]