*Pic: Chas Rader-Shieber, Kathryn Lewek, Julia Lezhneva, stars of Hobart Baroque who have been nominated for three Helpmann Awards
An insider's view
Hobart was the obvious place. Anyone who knows how to run arts festivals also knows they work best in a city that is big enough to support them but small enough for the event not to be dwarfed by other things.
Sydney is too big, Bendigo too small. Hobart's just right.
And anyone who knows about the classical music business also knows that baroque music, written in that revolutionary time between 1600 and 1750, is the only growth area in the whole classical scene.
The nineteenth-century romantic repertoire, with its vast oversupply of lavish symphony orchestras, is struggling, with ageing audiences and declining interest. But there is a baroque boom in recordings and ticket sales, and a massive shortage of live performances ‒ particularly in Asia and the Pacific.
For a decade, Leo Schofield ‒ the most successful and experienced festival director in the country ‒ dreamt of a baroque festival in Hobart's heritage buildings, centred on the Theatre Royal. Finally, he and co-producer Jarrod Carland began Hobart Baroque. There was a meagre $200,000 from the state government, so they had to put in their own money to make it happen. The highlight was an opera performance from the Royal Opera, Covent Garden. But it was a tiny festival, a toe in the water.
The next time, it again nearly didn't happen. The former Premier and Arts Minister, Lara Giddings, finally offered $400,000 instead of the $600,000 they had asked for, and which was the minimum needed to cover costs. And the funding promise came late, leaving only six months to organise a complete festival. Even if the full request had been granted, it would have amounted to much less than a tenth of the amount given to major mainland festivals by their state governments. Even the troubled Sydney Festival this year got $1.7 million from the Sydney City Council alone.
But once again, rather than seeing Hobart Baroque die, Schofield and Carland made up the gap with their own money, with ‒ again ‒ no hope of getting their money back. Over the two years, they put in around $150,000 of their own money, as well as a vast, unrelenting and unpaid workload. It amounted to a substantial and entirely unsustainable subsidy for the Tasmanian government.
To continue such a subsidy would drive them both into bankruptcy …
Leo Schofield and Jarrod Carland are reasonably well-off but far, far from rich. To continue such a subsidy would drive them both into bankruptcy. It could not go on this way.
Everything in the performing arts is described, at least by organisers, as a triumph. But the 2014 Hobart Baroque really was. In the jewel-like Theatre Royal there was a superb, witty and musically superb production of a Handel opera from New York, with tickets about a third the price of Opera Australia's in Sydney. In the pit, we heard a genuine baroque orchestra playing on authentic instruments.
There was a superb concert with a world-renowned young Spanish counter-tenor, Xavier Sabata, again with the authentic baroque orchestra, the Orchestra of the Antipodes. 'A glorious stream of honeyed notes,' said Limelight magazine. There was a prolonged standing ovation.
But the highlight was the 24-year-old Russian soprano, Julia Lezhneva, backed by the Tasmanian Symphony Orchestra. I have never heard a voice with more control and beauty in combination. With too many sopranos, the complex runs and trills of baroque arias sound like mere wobbles. Lezhneva was uncanny: every tiny note, however rapid, was bang-on pitch and produced with a purity and beauty of tone that is rarely heard in even the most famous singers. 'Tiny she may be', wrote Michael Shmith in The Age and The Sydney Morning Herald, 'but the sheer volume that emerges from that frame ‒ its depth, dynamic range, agility and brilliance ‒ left one in no doubt that Lezhneva is destined for an exalted place in opera'.
There were four long standing ovations, the cheering and applause led by the late governor, Peter Underwood, and the New South Wales governor, Marie Bashir.
There was a series of evening concerts and late-afternoon five-dollar recitals in the newly restored Town Hall that had to turn hundreds of people away.
Despite its meagre budget, the 2014 Hobart Baroque gave a glimpse of what was possible with this music, with this creative team, in this state. All that was needed was a state government that wanted it too. That, as it turned out, was the missing element.
We had meetings with Will Hodgman and Vanessa Goodwin
By now, I had become involved. I organised the meetings with politicians and advisers, and researched and wrote the funding submission. We had meetings with the Premier, Will Hodgman, and the Arts Minister, Vanessa Goodwin.
There was a lot to put before them. The audience figures and financial performance of the 2014 festival, though it had been produced under such difficult circumstances, were superb. Ticket sales earned $500,000. Houses were 92% full, with fewer than 12% of free seats for politicians, aldermen and other worthies. Forty-one per cent of tickets were sold to people from interstate.
This was backed up by a research report from the EMRS polling company, commissioned by Events Tasmania. (The link to download the full report is at the end of this article). It confirmed that about 40% of visitors ‒ in terms of people 850 to 900 ‒ came from interstate. Each of these visitors stayed for an average of 4.8 nights and spent $2,455, compared with the average spend by other interstate visitors to Tasmania of $1,517.
Ninety-three per cent of respondents said they were likely to attend the next festival, and 96% said they would come to Tasmania again.
The interstate ticket-buyers alone spent about $2.2 million during their stay in Tasmania. For the government's outlay of $400,000, the state reaped substantial economic benefit, not only in the spending of interstate and Tasmanian tourists but in the production of the festival itself ‒ the singers, actors, musicians and technicians who stayed in hotels and ate in restaurants during extended rehearsal and performance periods; the Tasmanians who worked in and on the opera and concerts and who, unlike the organisers, were paid; the venues that were hired, and the goods and services purchased.
But this second, hastily-assembled, poorly funded festival was to be only the beginning. The potential audience for baroque music is vast and the opportunities for hearing it are few. Throughout Asia and the Pacific, despite huge and enthusiastic audiences for western classical music, the only regular baroque music events are in South Korea, Japan and North America. China has classical music audience numbering many millions and many symphony orchestras playing Beethoven, Brahms and Tchaikovsky. In China, as everywhere, the audience is educated in baroque music through the vast number of recordings now available. But, apart from occasional visiting ensembles, there are no performances of this music in China. Or in India, for that matter.
It would not take much of a marketing campaign within China to attract five or six thousand people to Hobart for a week of music. And another week exploring the state and breathing our pristine air.
This would, if it had been given another three or four years, have become a music event of world significance. Funding would always be tight, so the emphasis would be on signing new, young performers early in their careers, before growing fame drove their fees into the stratosphere: people like Julia Lezhneva. Hobart would have been the place anyone in the world would have to come if they wanted to see the best of the new generation of artists.
We asked for $800,000 for the 2015 festival. This would have allowed a modest but permanent office with three or four paid staff, and a necessary expansion of the festival. We asked the government to consider the sort of triennial funding arrangements which interstate events almost universally enjoy, so performers and productions can be booked a year or two ahead ‒ as they often must be. And we said repeatedly that $800,000 was what it would cost. This was not an ambit claim. If the government could not find this amount, the 2015 festival would not happen. And they knew other states were already interested in taking the festival on, with much more generous funding than $800,000, if Tasmania didn't want it.
The state grant would account for only 45% of total income, compared with 60% for Ten Days on the Island …
The state grant would account for only 45% of total income, compared with 60% for Ten Days on the Island, 58% for the Adelaide Festival, 57% for the Melbourne Festival and 50% for the Sydney Festival.
Our conservative projections showed that in 2015, box office takings would rise from $500,000 to at least $800,000, with about $175,000 coming from donations and other sources. Two-thirds of all income was to go directly into productions ‒ an almost unprecedented ratio ‒ with only 27.5% on administration and salaries, and 6.5% on marketing.
The government knew, too, that if Hobart Baroque was rejected, there would be nothing to keep Leo Schofield, hitherto one of the state's most indefatigable boosters, in Tasmania.
There was another interesting piece of government research. Every now and then, Events Tasmania conducts interstate surveys to gauge people's awareness of Tasmania and what it has to offer. In the most recent such survey, conducted in Queensland, respondents were asked which brands they associated with Tasmania. There weren't many, but Leo Schofield was one of them. It was the only time an individual had turned up in such research as a brand.
We put this to Mr Hodgman both directly and in our detailed funding submission. He was clearly unmoved, finally ‒ as we eventually discovered ‒ showing his utter disdain for any cultural event that does not involve a bat and a ball. Tasmania did not want Hobart Baroque and it did not want Leo Schofield. It has now lost both.
Mr Hodgman and his advisers did not even have the simple courtesy to tell Leo that his funding request was being rejected and that his festival, therefore, was dead. He had to find out from a journalist.
And ‒ let's not be fooled ‒ the government's 'offer' of $300,000 was meant to be a rejection. It was political cover, not an honest or realistic offer. They knew, and had many times been told, what it would cost to run the event and that an offer of funding substantially less than $800,000 would kill the festival.
Some conversations with politicians and bureaucrats, like the one with the Premier and his advisers, take place in a slightly unreal context. The conversation was all about tourism spend and financial benefit. There was no discussion at all of the possibility that a baroque music festival might have some value in itself for the people of Tasmania. It was about money and nothing else.
Don Dunstan understood what Will Hodgman does not …
No one should pretend that art can perform miracles. It can't. It doesn't stop wars, transform populations or make you more intelligent. But it can enhance the lives of individuals. It can, for a little while, profoundly improve your mood and your sense of well-being. And a good program of arts events can, for those who are interested and sometimes even for those who are not, make whole communities feel better about themselves and the place in which they live.
Don Dunstan understood what Will Hodgman does not. When Dunstan became Premier of South Australia in 1970, that state's cultural life was much as Tasmania's is now: no state drama or dance company, a moribund festival, a lacklustre and directionless art gallery, and a population feeling profoundly depressed about the state and its future.
He understood, as no politician has since, that a relatively inexpensive cultural program could have a deep effect on how the rest of the nation felt about South Australia, and how South Australians felt about themselves. So he established professional drama, dance and opera companies, revitalised and professionalised the Adelaide Festival and ‒ the only big-ticket item ‒ built the Adelaide Festival Centre. The buzz was almost immediate. Within two years, writers in Sydney and Melbourne were routinely calling Adelaide 'the Athens of the South'.
I lived in Adelaide then, and worked for the new South Australian Theatre Company and the revitalised Adelaide Festival. The lift in mood throughout the community, created by what was essentially a set of symbolic and reasonably inexpensive policies, was unmissable. The sense of excitement and engagement, particularly at festival time, was palpable. For a few years, the Adelaide Festival was one of the leading such events in the world.
Dunstan's vision outlasted his premiership by about a decade, before the dead weight of more pedestrian politicians finally ground it down. He understood; his successors, in both parties, did not.
They just didn't get it. And the politicians in Tasmania today don't get it either. In both places, the vision died. In Tasmania, it barely lived.
All of the Tasmanian government's press releases with anything to do with the arts all begin the same way: 'The Liberal Government is a strong supporter of the arts in Tasmania'. The theory appears to be that if you say something often enough in enough press releases, you don't actually have to do it.
Download:
EARLIER
• Hobart Baroque storms the Helpmanns with three award nominations
• Hobart Baroque … 'Never in my wildest dreams …'
• $5 million painting on show at TMAG during Hobart Baroque
• Martyn Goddard on Ten Days: A Festival of Waste
• Carolyn McDowall, thecultureconcept circle: Baroque Music Festival Falters – 21st Century Enlightenment?
• John Hayward, in Comments: The same Promethean fire that illuminated the LibLab's vision of a woodchip based economy and Ta Ann rule has likewise informed their perception that V8 Supercars speak louder than Lezhneva. Entropy is still in charge.
• Mr t, in Comments: The first article about the demise of Hobart Baroque I read on TT was Will Hodgman's Media Release. I almost wrote a comment then as to why Mr Hodgman, or a member of staff, didn't pick up the phone to talk directly with Mr Schofield. Too often either at work or in the business community I have seen individuals unable to assert themselves to discuss a decision. The relationship then spirals out of control. The Media Release indicated to me a media advisor was conducting damage control on behalf of Will Hodgman and the government. The immaturity and lack of business skills, if this were the case, is astounding. Leo Schofield complained about hearing of the decision from a journalist.
• Tim Thorne, in Commens: The first priority for any arts budget should be to facilitate and promote the creation of original work. The subsidising of the performance of works created in other times and other places, especially if such performances are designed to cater to a few well-heeled patrons, can only be justified if there is a sound business case with clear economic benefits to the state. That said, the amount of money thrown at Gunns, Federal Hotels, Ta Ann, Shree Minerals, V8s, Hawthorn FC etc over recent years could fund any number of festivals and still have enough left over for schools, hospitals etc.
• Pilko, in Comments: Ive heard a rumour that Adam "Brooksy" Brooks has convinced Will Hodgman to divert the snubbed $400K for Hobart Baroque to fund "Queenstown Bloke 2014". Ive heard Brooks & the Queenstown Bloke organisers have secured 2014 Miss Nude Australia Kylie Cans as well as couple of big name V8supercar drivers, sponsorship from a major brewery, country music legend Adam Cliché, a leading Australian pole dancing troupe, an appearance by 2007 Penthouse Pet of the year runner up Sandra Rack & most exciting of all a one off appearance by Sylvester "John Rambo" Stallone. A really exciting cultural event & great news there for blokes & for the Tassie economy.
• John Biggs, in Comments: This has fired up the culture wars but bottom up this time. It's ok to spend $800K on V8s with their massive carbon footprint but not ok to fund an internationally acclaimed classical music festival. Who are the real elites in Tasmania?
• ABC: Mayor Damon steps in with rescue plan • Mercury: Bid to save festival with new venue and private investors (includes pics of 'Cathedral' venue)
MEANWHILE …
• $6.125m deal secures Symmons Plains Supercars for five years (Mercury)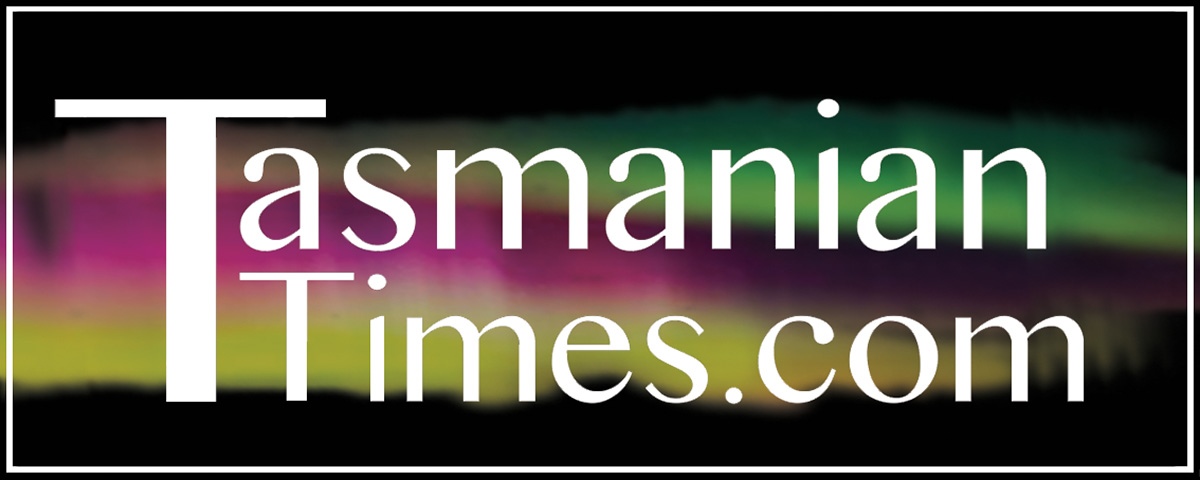 Author Credits: [show_post_categories parent="no" parentcategory="writers" show = "category" hyperlink="yes"]