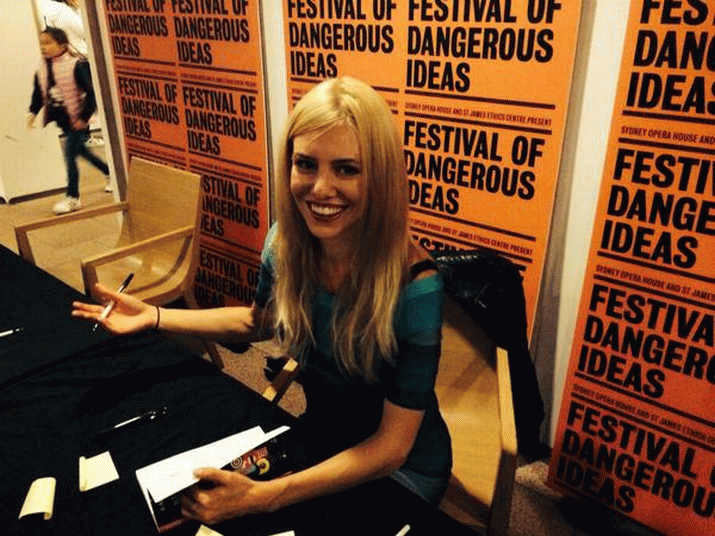 Kajsa Ekis Ekman is a Swedish journalist, activist and feminist visiting Australia as a guest speaker at the Festival of Dangerous Ideas to be held in Sydney. She has stated –
Surrogacy doesn't liberate us from biological constraints — it turns women's bodies in factories.
Many will ask what is wrong with commercial surrogacy. Celebrities do it all the time – like Elton John, Sarah Jessica Parker, Ricky Martin and Nicole Kidman.
Discussion of commercial surrogacy needs to be shifted from a focus on individual choice and agency, and the financial benefits of surrogacy for women in poorer nations. We need to consider the unequal power dynamics and structures that underpin and promote the practice of surrogacy.
Commercial surrogacy, as highlighted by the recent case of baby Gammy, is often nothing more than wealthy first world persons taking advantage of women from poorer nations, who agree to surrogacy because of financial desperation.
A recent documentary on ABC2, House of Surrogates, focused on commercial surrogacy in India and highlighted the new caste system inherent in first world couples demanding children from third world women. One story showed a surrogate mother who wept as a Canadian couple departed with her contracted baby. Not only did this couple use the Indian woman as a baby vessel, they also had her perform the duties of wet nurse and nanny while the couple was still in India. At the end of the program, another Indian surrogate said she would never wish the experience on her daughter. (http://iview.abc.net.au/programs/house-of-surrogates)
Surrogate mothers from developing countries are often poor, have low literacy and are pressured by their families to participate in surrogacy arrangements for financial reasons. It is also claimed that the majority of these women do not receive independent legal or medical advice before accepting these contracts.
While Thailand is looking at ending commercial surrogacy, chief justices John Pascoe and Diana Bryant are calling for Australia to lift its ban on commercial surrogacy and ensure these negotiations occur in Australia, with Australians. (http://www.theaustralian.com.au/business/legal-affairs/judicial-chiefs-call-for-lifting-of-domestic-ban-on-commercial-surrogacy/story-e6frg97x-1227031288720?from=public_rss&utm_source=The%20Australian&utm_medium=email&utm_campaign=editorial&net_sub_uid=106582177&nk=e51ecef1027b5f747d1df0f089b11175#)
Both judges raised concerns that women in poorer countries are being exploited and children are being left potentially stateless and vulnerable to abuse. It is their belief that all parties involved will be offered the best protection if surrogacy negotiations are conducted in Australia. The pair also encouraged the government to crack down on those seeking babies overseas, preventing them from coming onshore through tightening of visa rules.
Ms Ekman does not believe this is workable and has highlighted why surrogacy in the first world is also exploitative and will not resolve the many problems surrogacy presents.
Ekam discusses the racist origins of surrogacy, specifically noting that the number of babies available for adoption dropped dramatically in the USA following the Supreme Court decision in Roe v. Wade in 1973 (a landmark case that effectively legalised abortion in the USA). Many American couples were unwilling to adopt a child of different ethnicity, and this led to the creation of agencies connecting childless couples with young women, mostly from lower socio-economic, working class backgrounds.
By the 1980s, this industry had grown and was using unethical strategies to sign up potential surrogates. Much of this was revealed by Susan Ince, an investigative journalist who went undercover as a potential surrogate. This was followed by surrogates changing their minds after the birth of the child and US courts recognising surrogacy contracts as invalid. As a result, the surrogacy industry began to target women in poorer nations, and so-called 'gestational surrogacy' became more popular. In these situations, a fertilised embryo is implanted into the surrogate, and she has no genetic connection to the child she is carrying (https://medium.com/festival-of-dangerous-ideas/stop-surrogacy-before-it-is-too-late-9910035a63f0)
The case of baby Gammy has highlighted the fears of many about the movement of the surrogacy industry to poorer nations. How did a known sex offender, with multiple convictions against his name, travel to a nation known for access to under-age prostitution and sex tourism?
This same man returned home to Australia with one of his surrogate twins, leaving the other, a boy named Gammy, who was born with Down Syndrome, behind in Thailand with the surrogate. He allegedly had wanted the surrogate to terminate the Down Syndrome baby before birth.
The baby Gammy case also raises questions about commercial surrogacy and babies with a disability. What would be the legal ramifications, in Australia, if commissioning parents were selective about the child they expected, and wanted a disabled baby terminated, but the surrogate refused?
Surrogacy presents many complex problems. The right of infertile couples to have children is not questioned, but the rights of the surrogate are not specifically considered. She may form an attachment to the child developing inside her and may wish to break the surrogacy contract when the child is born.
Another factor largely ignored in the surrogacy debate is the commodification of babies. Once upon a time it was a well accepted that pregnancy presented a variety of risks including complications with the birth, and children born with health defects or disabilities. Parents hoped for the best – perhaps even hoped for a particular gender baby – but nothing was guaranteed.
The case of baby Gammy is one of many examples of the selfishness of contemporary culture, which believes in a right to children but does not accept that those children may have special needs and require extra care. Are special needs children less deserving? Should they be deprived of the chance to be born?
Last week, outspoken academic Professor Richard Dawkins showed his pro-eugenics stance when responding to a woman who said she would face a real ethical dilemma if she became pregnant with a baby with Down Syndrome, he said, 'Abort it and try again. It would be immoral to bring it into the world if you have a choice'. (http://www.telegraph.co.uk/health/healthnews/11047072/Richard-Dawkins-immoral-to-allow-Downs-syndrome-babies-to-be-born.html)
We need to question why we assume a child with Down Syndrome is not going to contribute to society, or enrich our lives and those of the community around us? Also is the termination of a Down Syndrome pregnancy a form of prejudice against those living with Down Syndrome in our community? Do Professor Dawkins' comments amount to 'hate-speech' against those people?
In responding to the commodification of babies, Ms Ekman said –
We are dealing with an industry that, if we don´t stop it, will grow as big as the prostitution industry. In both cases, capitalism is expanding into the most basic structures of what it means to be human. What is being commercialised are our origins themselves. The surrogate sells not a 'thing' she produces, but her own body and her child. In another unfortunate mirroring of prostitution, we are seeing reports of women being trafficked into Thailand and China for the purposes of surrogacy (https://medium.com/festival-of-dangerous-ideas/stop-surrogacy-before-it-is-too-late-9910035a63f0).
In equating prostitution and surrogacy, Ekman notes that –
At first surrogacy looks like the reverse of prostitution: it is reproduction without sex, not sex without reproduction. Yet in spite of these differences, they are both about selling a part of the female body. They both perpetuate the ideology that women's bodies exist for the purpose and purchase of others. We are told that women need to offer sex to men who are single, disabled or have special needs — as if sex were a human right. We are told that gay couples, single men and infertile women need children — as if having children were a human right. In both cases, women are obliged to surrender: to have sex without wanting it, to give birth to babies without getting to know them. Women are turned into factories: have sex for the purpose of others, have children for the purpose of others. In both industries, women are used as tools, not as human beings with feelings of their own (https://medium.com/festival-of-dangerous-ideas/stop-surrogacy-before-it-is-too-late-9910035a63f0).
If you are interested in hearing Kajsa Ekis Ekman speak, she will be on ABC'S Q&A this Monday night 1 September at 9.35 p.m. AEST.
Kajsa Ekis Ekman is in Australia for the Festival of Dangerous Ideas, You can hear her speak in Melbourne at an event organised by the Pink Cross Foundation and supported by NorMAC. The talk is called Being and Being Bought (the title of Kajsa's book) and the event will be a fundraiser for the Pink Cross Foundation. Kajsa's book Being and Being Bought: Prostitution, Surrogacy and the Split Self was translated into English and has been published in 2013 by Spinifex press in Melbourne.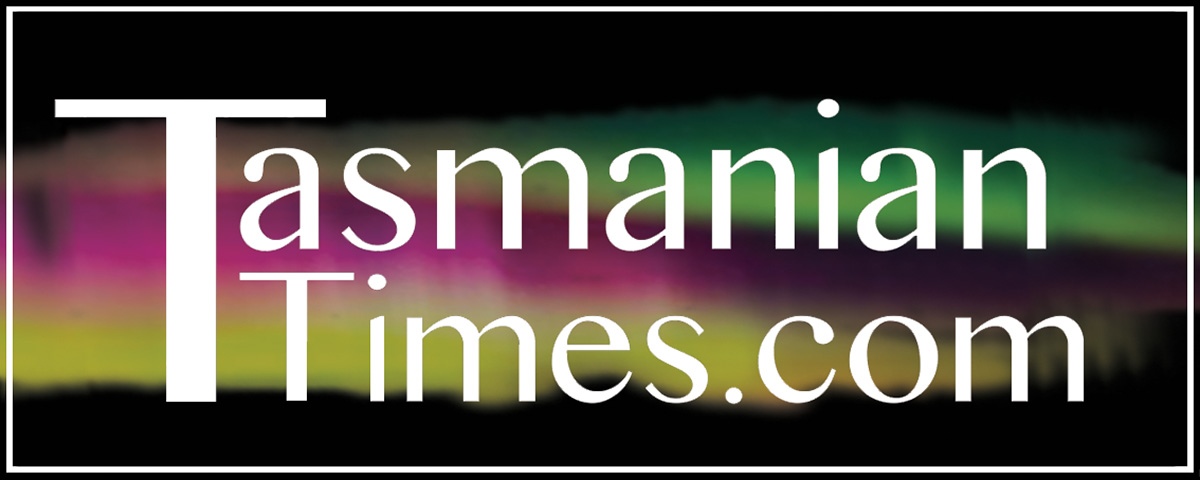 Author Credits: [show_post_categories parent="no" parentcategory="writers" show = "category" hyperlink="yes"]