Polumathie noon ou didaskei. Heraclitus (DK B40)
Much learning does not teach understanding, else it would have taught Hesiod and Pythagoras; and in our times Heraclitus may have included George Brandis. Our Attorney General, the one with an office that has a publicly funded book shelf over six feet tall, defended his ludicrous notion that we have the right to be bigots by summoning the ghost of the French Enlightenment hero Voltaire.
In an interview with Spiked magazine Brandis said 'I don't regret saying that because in this debate, sooner or later – and better sooner than later – somebody had to make the Voltaire point; somebody had to make the point [about] defending the right to free speech of people with whom you profoundly disagree.'
In 2006 this was reported in The Age: "A principal is resisting calls from a Liberal senator (Brandis) to remove a book from his school's library which labels former prime minister Sir Robert Menzies a tyrant. The book, 100 Greatest Tyrants by British author Andrew Langley, places Menzies, sometimes labeled Ming the Merciless after the evil emperor from Flash Gordon comics, alongside Adolf Hitler, Cambodian dictator Pol Pot and Saddam Hussein." This does not seem to be the work of a man who would "defend to the death" your right to free speech.
More recently during the Sydney Biennial boycott episode Brandis, wearing his minister for arts hat, wrote a vaguely threatening letter to the Australia Council saying "No doubt when renewal of the funding agreement beyond 2015 arises for consideration, the Australia Council will have regard to this episode and to the damage which the board of the Sydney Biennial has done." Again hardly the acts of a man who thinks "if you are going to defend freedom of speech, you have to defend the right of people to say things you would devote your political life to opposing. Your good faith is tested by whether or not you would defend the right to free speech of people with whom you profoundly disagree. That's the test."
So with all this chattering about Voltaire I thought it best to reacquaint myself with this great thinker. Voltaire was one of those Enlightenment authors who fought against the powers that be. In Voltaire's time this was the monarchy and the church. The main goal of the Enlightenment was to oppose superstition, to allow the free and public use of critical reason, and ultimately to change society and people. Voltaire was interested in the new science developing in Europe, and in England in particular. He was a great student of Newton, and a great believer in mathematics as a way of understanding the world, and of empirical science. Newton's revolution in showing an empirical basis for the motions of all things, was a major study for Voltaire. Newton was a broom with which to sweep away superstition. For a major goal of the Enlightenment was applying rational thought to the problems of the day. This impulse is still with us today, and can be best seen in the recent revolutions caused by the introduction of IT networking. (For all it's mixed blessings.)
How does this interest in and understanding of the role of science fit with the recent comments of the Voltaire loving Brandis? In the Spiked interview Brandis describes how Penny Wong, would 'stand up in the Senate and say "The science is settled". In other words, "I am not even going to engage in a debate with you"…And to Brandis, this speaks to a new and illiberal climate of anti-intellectualism, to the emergence of "a habit of mind and mode of discourse which would deny the legitimacy of an alternative point of view, where rather than winning the argument [they] exclude their antagonists from the argument."
Looking at the science it seems fairly settled to me. Carbon Dioxide is a green house gas, the existence of the greenhouse effect was argued for by Joseph Fourier in 1824. Industry is pumping huge amounts of greenhouse gases into the atmosphere. The earth is heating, and the oceans are becoming more acidic. The science is settled; to say otherwise is to deny the great mass of scientific evidence. The alternative view is in fact illegitimate.
It is not enough to pick and choose which parts of a thinker like Voltaire one should quote to show off your erudition. Thinkers like Voltaire are wide ranging skeptics, and are not happy siding with the forces of reaction. One needs to have a wide ranging skepticism, and constant self-criticism. Most of all one needs to be forward thinking.
After the great tragedy of the Lisbon earthquake, in which tens of thousands died, many in Europe went through a deep moral and intellectual crisis. For the followers of religious credulity and superstition the earthquake was sign of God's unhappiness — of our sin. For Voltaire the response was a call to arms. Ecrasez l'infame – crush the infamous thing! Possibly the most typically Enlightenment response to this tragedy was shown in the rebuilding the city and making it more earthquake resistant, using science to solve problems. This work often had to be done against the wishes of the church. For example the quick retrieval and dumping of corpses in the ocean, while this sensibly stopped epidemic, these actions earned the ire of the church.
While I am sure that Brandis would not call a natural disaster the wrath of god; he does, however, play for a "team" that allows this sort of nonsense to pass with little or no criticism. Very unlike Voltaire's call to "crush the infamous thing!" one would think. It is one thing to quote Voltaire, it is another to tear him out of any context and mock him. But I have probably waffled on too long, so I will leave dear reader with one last quote from Voltaire, a quote I am sure that the man who has denied naming John Howard the lying rodent is aware of: Is politics nothing other than the art of deliberately lying?
Thomas Connelly was raised in Providence, Rhode Island, Thomas now lives in a rental property overlooking Frederick Henry Bay, with his partner, three out of four children, and a very naughty dog. Thomas is a journalist for a regional newspaper, and writes art criticism, as well as poetry. While not typing stuff he enjoys playing with his family and heckling Tories on social media.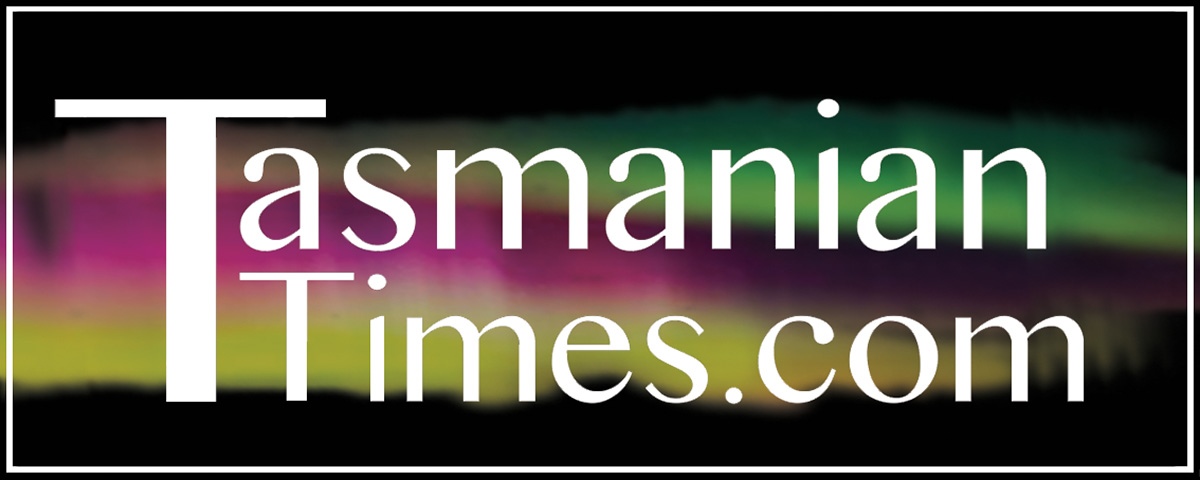 Author Credits: [show_post_categories parent="no" parentcategory="writers" show = "category" hyperlink="yes"]