None of the incumbent MPs standing for re-election in the March state election responded to Tasmanians for Transparency's candidate survey on a 12 Point Plan for Honest Government in Tasmania.
It appears the sitting MPs from the three parties currently making up the House of Assembly haven't recognised the importance of Honest and Transparent Government for Tasmania.
This is very disappointing given ineffectiveness of the Tasmanian integrity Commission to investigate serious allegations of misconduct and corruption with Tasmania's government departments.
With such a large field of candidates offering themselves for public office in the March election, this no-show response on Honest Government from over 80% of candidates was an astonishing slap in the face to the people who want an end to the systemic pattern of corruption in Tasmania.
With the latest EMRS polling survey suggesting 23% of Tasmanians had not decided who to vote for on 15 March, it suggests that politicians have a credibility problem with the people they actually want to vote for them.
We need candidates who will stand up for honesty and accountability in government as their number one priority in the next Parliament. The cost of corruption is ruining Tasmania as a place to do honest investment.
All candidates who responded supported the need to establish an Independent Commission Against Corruption that is transparent, and properly resourced, structured, and empowered, and based on a proven model, to replace the Tasmanian Integrity Commission and introduction of stronger, workable and usable protections for whistleblowers and compensation provisions for any person harmed by the actions of government.
Only thirteen out of a field of over 100 candidates completed the survey online by the deadline of Friday 28 February. Overall, all responder-candidates were supportive of our 12-Point Plan.
Five Independent candidates – Paul Belcher standing in Lyons and Andrew Roberts in Bass fully backed the 12 Point Plan, and Lucas Noyes, Michael Swanton and Marti Zucco in Denison – responded positively to the survey on Honest Government.
Three Nationals candidates Vlad Gala in Denison, Craig Davey in Lyons and Matthew Holloway in Franklin have all backed the 12 Point Plan 100%.
Two Palmer United Party candidates completed the survey online including Chris Dobson in Bass and Michael Figg in Franklin.
Penelope Ann standing in Denison was the only Green candidate who responded to the survey.
One Labor Party candidate completed the online survey lawyer, Madeleine Ogilvie also standing in Denison.
Candidates who did not submit their response in the survey questionnaire provided or failed to meet the deadline have not been included in the results.
Tasmanian voters can view the survey questions and results of individual responders on Tasmanian Times [pdf down load] and decide which candidates are committed to preventing the high cost of systemic corruption that all Tasmanians currently are paying for.
Download TfT Candidate Responses here:
TfT_-_Candidate_Responses_final_excel_landscape.pdf
Also here: Former Government heads back plan for Honest Government here: http://oldtt.pixelkey.biz/index.php?/weblog/article/former-government-heads-back-plan-for-honest-government1/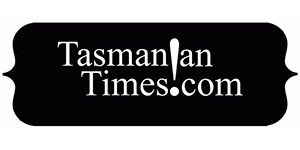 Author Credits: [show_post_categories parent="no" parentcategory="writers" show = "category" hyperlink="yes"]