Superficial observations after three weeks and 3000 miles …
Seven years since paying homage to Dylan Thomas in Laugharne. Seven years since single-malt Sláinte with The Judge in Tynemouth. Seven years since ale in Yr Hen Dy (The Old House) in Llangynwyd, where the eldest was christened some 33 years ago …
How time flies.
So, seven years on, is the Great still in Brit?
Well, for a start, Scotland does not want to be (in Brit that is).
There is a ferocious campaign for independence ( they have been at it for a few centuries and in this latest bid, Scots' voters cast on September 14 ) – a campaign characterised by obdurate and united opposition from The Tories, Labour and the Social Democrats in Westminster (they say Scotland can't have the Pound); and equally aggressive and emotional Braveheart-style advocacy from Scots' First Minister Alex Salmond.
The ( Glasgow ) Herald's Chips are down in battle over Union is pretty good comment on the arguments.
Scotland would appear to have much to gain: an enhanced relationship with world-leading Scandinavian economies, North Sea gas, expansive wind-farms and alternative energy sources, including Hydro power (one station reminded me of Waddamana; not unrealistically as it would have been built at about the same time), sublime cities (like Edinburgh, clean, solid, beautiful, icy, history-laden; and populated by only 500,000; wild open-spaces ( Clearanced ) …
Then you talk (over rather too much single-malt) with The Judge of Tynemouth. He's been a Scotland rugby union supporter since the cradle, but lives in England. "I don't know where I would be,' he says. "I believe absolutely in the United Kingdom … it would leave me confused and without an identity." … a comment echoed by lowland Scots and dwellers of the borderlands.
Change can be painful … but whatever the vote, the Kingdom seems to me to be increasingly less United, far more introspective and fearful of an unpredictable future.
Certainly its literary class is; or that segment of it represented by eminent authors such as Pat Barker, Martin Amis (currently spruiking his latest doomster novel, Lionel Asbo: State of England, at the Perth Writers' Festival ), and Graham Swift. ( Guardian reviews of Lionel Asbo, here and here )
The Guardian's Alison Flood ( Literature gloom mirrors economic misery, study finds ) had an interesting analysis of these Canaries in the Mine … and here's her conclusion:
… The academics' literary misery index was plotted against an average of US and UK economy misery indices (the sum of inflation and unemployment rates), with the robustness of the results checked against an analysis of books written in German, "where the 20th-century economy was different, but [the results] still correlate[d] in the same way with German mood word equivalents", said Bentley.

"We were still very cautious about spurious correlations at this point but then we found virtually the same results for German economic versus literary misery," said co-author Paul Ormerod. "The results suggest quite clearly that, contrary to postmodern literary theory, literature serves a purpose. It informs people about the human condition, and the content adapts to the conditions of the time."

The authors predicted an increase in "literary misery" for the decade ahead, following the financial crisis of 2008. "Given the current era of recession and consequently the increased unemployment figures in most western countries … we may expect a relative increase of sad versus joyful words in the scripts across the next 10 years," said co-author Dr Vasileios Lampos.

"If our pattern continues, we can expect an increase in literary misery over the decade following the onset of the recession, but the point to make is that this is a statistical increase in 'mood words' over a massive sample of English books, fiction and non-fiction. So for me it's more like a shift in the zeitgeist rather than an increase specifically in depressing reads," added Bentley.
Literary misery was accompanied by other forms of misery during the three weeks and three thousand miles …
The visit coincided with the worst floods in living memory; particularly devastating to the Somerset Levels. Later it was London's turn … and it was interesting to note the exponential leap in Westminster concern when the Thames began to invade its built-over flood plain (Perhaps Scotland has a point … it is an after-thought)
At least the catastrophe was accompanied by brilliant reporting from the quality Press.
None more so than George Monbiot How we ended up paying farmers to flood our homes: This government let the farming lobby rip up the rulebook on soil protection – and now we are suffering the consequences.
An extract (Jan Davis please take note):
It has the force of a parable. Along the road from High Ham to Burrowbridge, which skirts Lake Paterson (formerly known as the Somerset Levels), you can see field after field of harvested maize. In some places the crop lines run straight down the hill and into the water. When it rains, the water and soil flash off into the lake. Seldom are cause and effect so visible.

That's what I saw on Tuesday. On Friday, I travelled to the source of the Thames. Within 300 metres of the stone that marked it were ploughed fields, overhanging the catchment, left bare through the winter and compacted by heavy machinery. Muddy water sluiced down the roads. A few score miles downstream it will reappear in people's living rooms. You can see the same thing happening across the Thames watershed: 184 miles of idiocy, perfectly calibrated to cause disaster.

Two realities, perennially denied or ignored by members of this government, now seep under their doors. In September the environment secretary, Owen Paterson, assured us that climate change "is something we can adapt to over time and we are very good as a race at adapting". If two months of severe weather almost sends the country into meltdown, who knows what four degrees of global warming will do?

The second issue, once it trickles into national consciousness, is just as politically potent: the government's bonfire of regulations.

Almost as soon as it took office, this government appointed a task force to investigate farming rules. Its chairman was the former director general of the National Farmers' Union. Who could have guessed that he would recommend "an entirely new approach to and culture of regulation … Government must trust industry"? The task force's demands, embraced by Paterson, now look as stupid as Gordon Brown's speech to an audience of bankers in 2004: "In budget after budget I want us to do even more to encourage the risk takers."

Six weeks before the floods arrived, a scientific journal called Soil Use and Management published a paper warning that disaster was brewing. Surface water run-off in south-west England, where the Somerset Levels are situated, was reaching a critical point. Thanks to a wholesale change in the way the land is cultivated, at 38% of the sites the researchers investigated, the water – instead of percolating into the ground – is now pouring off the fields.

Farmers have been ploughing land that was previously untilled and switching from spring to winter sowing, leaving the soil bare during the rainy season. Worst of all is the shift towards growing maize, whose cultivated area in this country has risen from 1,400 hectares to 160,000 since 1970.

In three quarters of the maize fields in the south-west, the soil structure has broken down to the extent that they now contribute to flooding. In many of these fields, soil, fertilisers and pesticides are sloshing away with the water. And nothing of substance, the paper warned, is being done to stop it. Dated: December 2013.

Maize is being grown in Britain not to feed people, but to feed livestock and, increasingly, the biofuel business. This false solution to climate change will make the impacts of climate change much worse, by reducing the land's capacity to hold water.

…

So why did government policy change? I've tried asking the environment department: they're as much use as a paper sandbag. But I've found a clue. The farm regulation task force demanded a specific change: all soil protection rules attached to farm subsidies should become voluntary. They should be downgraded from a legal condition to an "advisory feature". Even if farmers do nothing to protect their soil, they should still be eligible for public money.

You might have entertained the naive belief that in handing out billions to wealthy landowners we would get something in return. Something other than endless whining from the National Farmers' Union. But so successfully has policy been captured in this country that Defra – which used to stand for the Department for Environment, Food and Rural Affairs – now means Doing Everything Farmers' Representatives Ask. We pay £3.6bn a year for the privilege of having our wildlife exterminated, our hills grazed bare, our rivers polluted and our sitting rooms flooded.

Yes, it's a parable all right, a parable of human folly, of the kind that used to end with 300 cubits of gopher wood and a journey to the mountains of Ararat. Antediluvian? You bet it is.
Earlier we had Nicholas Stern, chair of the Grantham Research Institute on Climate Change and the Environment at the LSE and President of the British Academy, granted the entire front page of The Guardian ( imagine that in MSM in Tasmania … ! ) to warn: Climate change is here now and it could lead to global conflict:
An extract:
Extreme weather events in the UK and overseas are part of a growing pattern that it would be very unwise for us, or our leaders, to ignore, writes the author of the influential 2006 report on the economics of climate change

The record rainfall and storm surges that have brought flooding across the UK are a clear sign that we are already experiencing the impacts of climate change.

Many commentators have suggested that we are suffering from unprecedented extreme weather. There are powerful grounds for arguing that this is part of a trend.

Four of the five wettest years recorded in the UK have occurred from the year 2000 onwards. Over that same period, we have also had the seven warmest years.

That is not a coincidence. There is an increasing body of evidence that extreme daily rainfall rates are becoming more intense, in line with what is expected from fundamental physics, as the Met Office pointed out earlier this week.

A warmer atmosphere holds more water. Add to this the increase in sea level, particularly along the English Channel, which is making storm surges bigger, and it is clear why the risk of flooding in the UK is rising.

But it is not just here that the impacts of climate change have been felt through extreme weather events over the past few months. Australia has just had its hottest year on record, during which it suffered record-breaking heatwaves and severe bushfires in many parts of the country. And there has been more extreme heat over the past few weeks.

Argentina had one of its worst heatwaves in late December, while parts of Brazil were struck by floods and landslides following record rainfall.

And very warm surface waters in the north-west Pacific during November fuelled Typhoon Haiyan, the strongest tropical cyclone to make landfall anywhere in the world, which killed more than 5,700 people in the Philippines.

This is a pattern of global change that it would be very unwise to ignore.

The Intergovernmental Panel on Climate Change last September pointed to a changing pattern of extreme weather since 1950, with more heatwaves and downpours in many parts of the world, as the Earth has warmed by about 0.7C.

The IPCC has concluded from all of the available scientific evidence that it is 95% likely that most of the rise in global average temperature since the middle of the 20th century is due to emissions of greenhouse gases, deforestation and other human activities.

…

If we do not cut emissions, we face even more devastating consequences, as unchecked they could raise global average temperature to 4C or more above pre-industrial levels by the end of the century.

…

The lack of vision and political will from the leaders of many developed countries is not just harming their long-term competitiveness, but is also endangering efforts to create international co-operation and reach a new agreement that should be signed in Paris in December 2015.

Delay is dangerous. Inaction could be justified only if we could have great confidence that the risks posed by climate change are small. But that is not what 200 years of climate science is telling us. The risks are huge.

Fortunately poorer countries, such as China, are showing leadership and beginning to demonstrate to the world how to invest in low-carbon growth.

…

The government will also have to ensure the country becomes more resilient to those impacts of climate change that cannot now be avoided, including by investing greater sums in flood defences.

It should resist calls from some politicians and parts of media to fund adaptation to climate change by cutting overseas aid. It would be deeply immoral to penalise the 1.2 billion people around the world who live in extreme poverty.

In fact, the UK should be increasing aid to poor countries to help them develop economically in a climate that is becoming more hostile largely because of past emissions by rich countries.
I wonder if it will all fall on already-compromised deaf ears.
After all, The argument [behind climate change] is absolute crap. ( Tony Abbott, Wikiquote, here ).
Main Image: Course of Empire: Thomas Cole in the years 1833-36.
• The TT Boyzzz have been magnificent … posting articles regularly during the three weeks of TT's Caretaker mode. Today we rev 'er all up again … so send in those articles, MRs, Arts, Books blah … and we'll get 'em out there. If there are articles sent before midnight last night … send again!x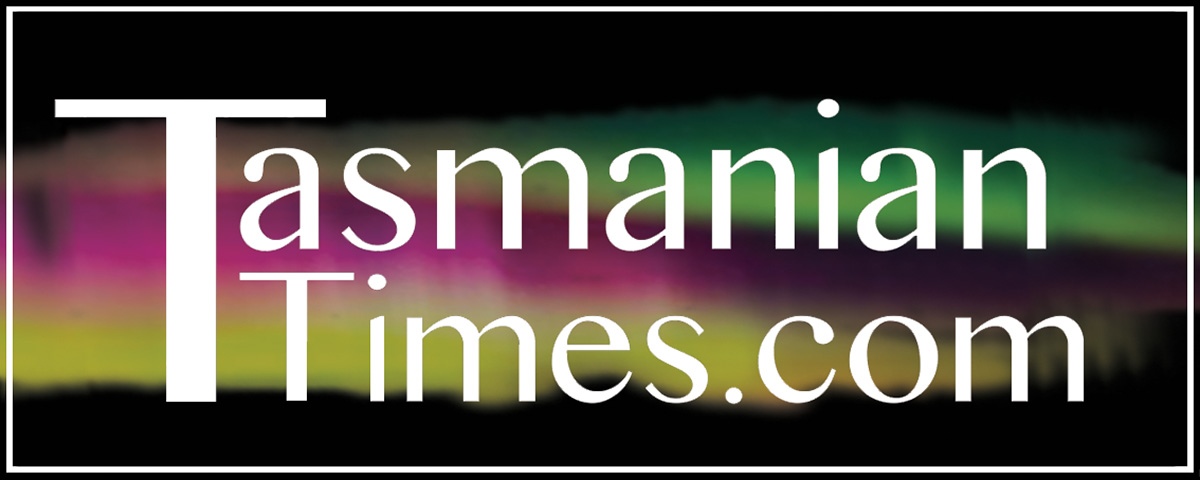 Author Credits: [show_post_categories parent="no" parentcategory="writers" show = "category" hyperlink="yes"]