The mill is a mirage, a cruel hoax all political parties are exploiting to distract voters from the real problems Tasmanians face.
The Labor Government benefits because they can reconnect with an angry blue collar base looking for a scapegoat (the Greens), the Liberals benefit because it reinforces the perception that they are aggressively pro-business and also anti-Green, the Greens benefit because it reunites them behind a common cause after recent division over the TFA and the Palmer Party benefits because they can present a "sensible compromise" image promoting the "right mill, wrong place" fallacy.
I think the timing of the current legislation in the middle of an election campaign is particularly cynical, with more than sufficient time available last year to deal with permit clarification and extension issues raised by Korda Mentha.
One becomes even more cynical with the revelation after Parliament passed the permit enabling legislation, that the ANZ Bank sold its interest last September in the syndicate of secured lenders owed money by Gunns.
Gunns went bankrupt because they couldn't raise finance following the GFC and because the Tamar pulp mill simply isn't viable. It does not have sufficient plantation resources or certainty that they will be replanted; and the prospect of perpetual protests both here and overseas have raised sovereign risk to unacceptable levels.
The slippery slope to unviability commenced over five years ago when the managed investment schemes (MIS) started unravelling and the ownership of the plantation estate gradually dissipated. This is what caused such alarm, which led to the Ferguson report and the latest recall of Parliament. The ownership dispersal of plantations and future yields will make any pulp mill proponent shy away.
At the very time Gunns was trying to convince Richard Chandler to invest (in Feb/March 2011) by saying Gunns' Tasmanian plantations alone could produce 4.5 billion tonnes of timber, the Pitt & Sherry report for the IVG said the entire Tasmanian resource would peak at 2.5 billion tonnes. Little wonder the Richard Chandler Group walked out the door. It certainly wasn't just the prospect of more overseas pot-stirring by Peg Putt and Markets for Change.
But apart from certainty of resource I am highly sceptical about the fundamental economics of the project, which reflect increasing supply with new mills and eucalypt plantations coming on line in Asia and South America; and fluctuating demand caused by increasing replacement of paper by electronic communications. A standalone pulp mill would run a severe risk when markets are flooded with unused pulp from integrated paper makers following regular downturns in paper prices.
Clearly, it would be too risky for a mill proponent to invest in a standalone pulp mill in Tasmania and if it is to have any chance it would probably need to be integrated as part of a larger operation, such as an a vertically integrated paper company. That begs the obvious question, if an interested vertically integrated paper company did exist, then why hasn't it stepped forward already?
Back to basic economics. If the price for pulp is around $800 per tonne and that takes 4 tonnes of plantation timber, so after all the value adding one tonne of timber makes $200 worth of pulp (wharf delivered price). How much is one tonne of delivered firewood worth? A tonne of sawn radiata is worth $400! Apart from the mill owners, what should be an adequate return be given to tree owners and land owners, given the cost of land required to grow suitable crops, plus the relatively slow growing nature of our plantations compared to Asia and South America, plus the high transport costs of plantation to mill, mill to wharf, and then shipping costs overseas with Asian mills closer to Asian markets?
It all adds up to the same conclusion. There will be no pulp mill in the short to medium term so why spend so much time getting worked up about it? The current debate makes about as much sense as fighting over permits to buy a lotto ticket. You might get the permits but you aren't going to win lotto!
That said, I am not religiously opposed to pulp mills, as many of their detractors would appear to be. I foresee a time when changes in technology may make a 2.5 billion tonne plantation resource both environmentally neutral and economically feasible, but now is not that time.
Hans Willink is standing in the 2014 state election as an independent candidate for seat of Denison. Authorised by Hans Willink, 799 Acton Road, Acton Park 7170. (This article was first submitted at the end of January but publication was delayed while TT's editors regrouped).
Postscript: Of course this article is already a little dated, in light of the Matthew Denholm's article in this week's Weekend Australian which includes the following new information (you will need to subscribe to the Australian's premium on line service to see the full article). Extracts from the article (which in my opinion validate much of what I wrote in the last weeks article include …..
"The Weekend Australian has learned that former Gunns chief executive Greg L'Estrange organised a bid with a major foreign pulp player hoping to build the $2.5 million mill essentially as planned by the failed timber firm…..
The bid was withdrawn after the first round, with the company deciding the task was too complex and costly compared to Asian and Latin American opportunities….
While Gunns receiver KordaMentha insists two bidders remain interested in bidding for the mill permit, industry sources believe the L'Estrange bid was the only one capable of building the world-scale bleached eucalypt kraft mill "any time soon"…..
They now expect the Gunns assets to be sold to financial investors or a private equity firm, which would woodchip and export the plantations while searching for a pulp mill backer before the permit expires in 2017…..
One timber industry source said a Chinese company was interested in building a "brown pulp" mill, involving the simple extraction of water from the wood before it was shipped to China for final processing and bleaching…..
There was also concern that surviving bidders were unwilling to fund the cost of replanting and regrowing the 90,000ha of Gunns plantations, intending to instead harvest them only once….
This would mean downstream timber processing would be short-lived unless the government agreed to fund the replanting and managing of the plantations…..
……the pulp-mill permit was now expected to be sold very cheaply because the buyer would have to assume the project may not get off the ground and that the plantations would be exported as lower-value woodchips.
…..They said the plantations for sale via KordaMentha would supply less than half the 4.5 million tonnes of wood needed for the pulp mill each year."
end of extracts
My initial thoughts? I would not be in favour of the automatic transfer of current permit approvals to a new and different Chinese brown pulp mill. I am not in favour of government funding the replanting and managing of the plantations (or any other part of the mill project) and I don't support a return to a woodchip only industry with no value adding.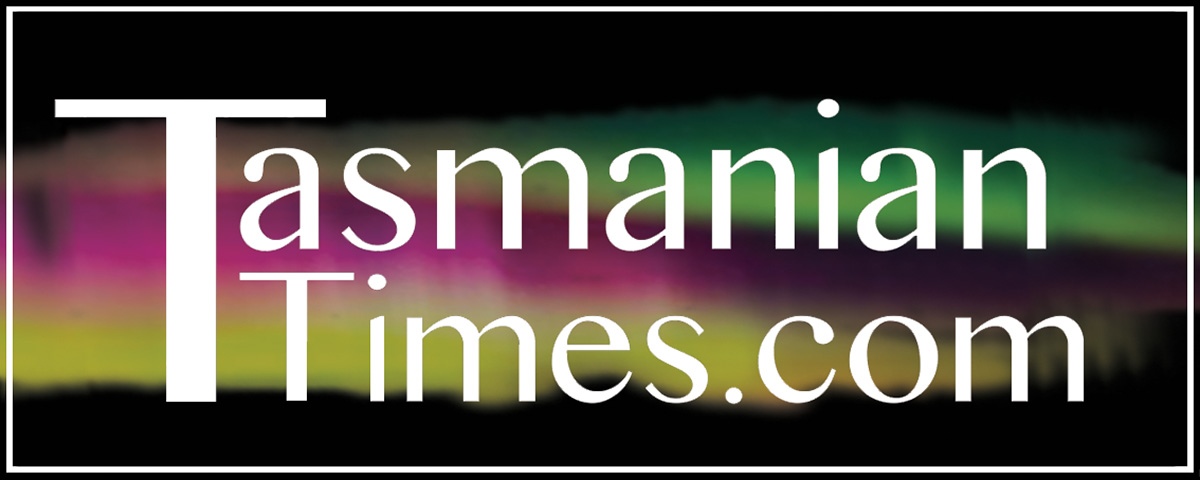 Author Credits: [show_post_categories parent="no" parentcategory="writers" show = "category" hyperlink="yes"]