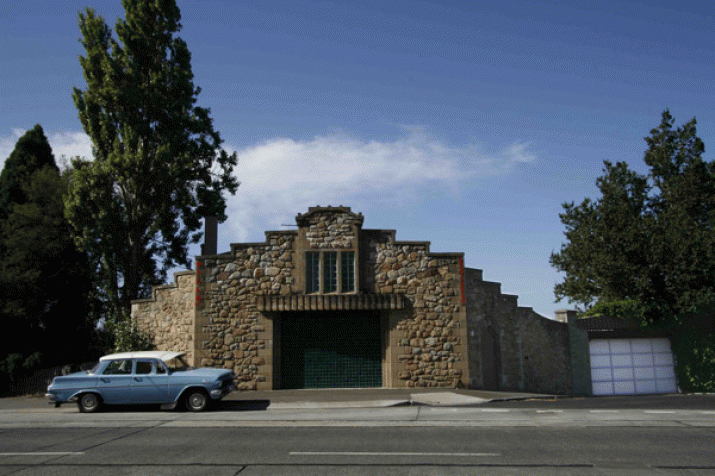 Good evening and welcome again to The Last Villa, winner of the 2009 Australian Institute of Architects (Tasmania) Award for Heritage Architecture. Tonight I wish to reprise and recalibrate a couple of speeches I made around that time … in 2009 …
It's five years since a wondrous judging panel of talented design creatives – including the eminent patrician Elvio Brianese as Chairman, and the credentialed Jonathan Pyefinch, Geoff Clark, and Nigel Bertram launched forth to adjudicate on Tasmania's perceived best new architecture of 2009.
That panel had one very inexplicable addition as Lay Juror … Ageing Lustful Old Drunk, Moi.
I recall being not a little perplexed when Mr Fred Ward rang me one sultry summer's day in January 2009 and asked if I would consider being the Lay Juror for that year's Australian Institute of Architects – Tasmanian Chapter – annual awards.
Actually, I was not a little perplexed. I was deeply troubled.
Why me? I wondered.
Then I thought. Well it's obvious. It's because of my house. We live in Lower Howrah, known also as Howrah Flats, in a 1950s Jennings' green-timber- built weatherboard which the wondrous Canadian poet/philosopher/singer Leonard Cohen has, believe it or not, written and sung of …
In his poem/song Anthem, there are these lines:
There is a crack,
A crack in everything.
That's how the light gets in.
That's how the light gets in.
Accepting this great honour – Lay Juror – I then wondered what I had to do.
So, I asked a former Lay Juror, whom I chanced upon whilst gulping an unsubtle Coonawarra Shiraz outside the Henry Jones.
Garry, I said, to Garry Bailey, then Editor of the Mercury, as he swept by one late afternoon on his way to Very Important Business. Lovely to see you. I'm Lay Juror this year in the AIA Tasmanian Chapter Awards.
What do I do?
Not now Linz, he said, sweeping on, to Very Important Business.
My anxiety returned.
I know, I thought. I'll write to another former Lay Juror. My acquaintance, the elegant patrician Leo Schofield.
His advice was to the point.
Linz, he said:
Fuck the Archi-speak. Go with your gut.
And I did, and it was wonderful, marvellous for this ignorant ageing dilettante and pretend-Renaissance Man, Moi … … as a dear friend a few years ago said when she grew tired of me pontificating on subjects as varied as The Safecracker's Sure Touch of Valentino Rossi or The Non-Divinity of the Existential Jesus.
For God's sake Linz, she said, frustratedly tipping her exquisite pinot onto her fresh-from-Milan elegant black dress: You are interested in too many things.
Yeah right. But it's true. I am fascinated by all things, ignorant of most, but prepared to ponder and have on opinion anyway, bugger it!
Creativity; and Beauty. Subjects I find fascinating, enthralling, soul-enlarging.
I reckon human beings cease to be fully human the moment we cease to create. The billionaire investor George Soros once observed that creativity is to be found at the edge of chaos …
It certainly is in my life.
But here tonight, in the Last Temple (as I like to call it) … I do not get any sense of chaos. Rather I get a sense of immense creativity. Who, other than this man, could have had a vision for this intriguing and idiosyncratic lower Sandy Bay landmark, built as it was by an original thinker on several levels … decades ago.
Here is great originality, fine order, crafted beauty, elegant simplicity, detailed originality; sparkling triggers to cause the soul to soar. That's what it does for me … and surely it is why the Last Temple won its award from that illustrious panel – plus one – five years ago.
Beauty … I love beauty … and pondering the few words to say tonight I went in search of profound descriptive phrases about beauty … And came up with:
I love Los Angeles. I love Hollywood. They're beautiful. Everybody's plastic, but I love plastic. I want to be plastic.
and …
The most beautiful thing in Tokyo is McDonald's. The most beautiful thing in Stockholm is McDonald's. Peking and Moscow don't have anything beautiful yet.
… needless to say that was Andy Warhol.
Fortunately there were a couple of other nice quotes, other than Andy, one by the 16th century English art critic John Ruskin:
Nothing can be beautiful which is not true.
And one by the 17 century English essayist, poet and dramatist Joseph Addison:
There is nothing that makes its way more directly to the soul than beauty.
I am dazzled by the beauty of the soul at its creative best as the most exquisite designs, expressions of desire, idiosyncratic reflections on the human condition, of human beings' place in the world, are realised … like The Last Villa.
We are drawn to beauty. It entices, it enthralls us, it unleashes our imagination, it sets our souls free.
Gerard Manley Hopkins, is a favourite poet of mine. This 19th century scholar, later Catholic priest, depressive and poet – do the two go hand in hand you wonder? – wrote some of the most extraordinary poems about beauty.
Hopkins used two terms to describe his unique creativity: "Inscape" and "Instress." Words I reckon that many of you Creatives-of-the Built Form will recognise. By "Inscape" he meant the unified complex of characteristics that give each thing its uniqueness and that differentiate it from other things, and by "Instress" he meant either the force of being which holds the inscape together … or the impulse from the inscape which carries it whole into the mind of the beholder.
He once tried to explain what he meant by describing a dead tree: "There is one notable dead tree … the inscape markedly holding its most simple and beautiful oneness up from the ground through a graceful swerve below the spring of the branches up to the tops of the timber."
Hopkins' poetry gloried in the natural world and in detail Hopkins saw God:
From …
Pied Beauty
Glory be to God for dappled things—
For skies of couple-colour as a brinded cow;
For rose-moles all in stipple upon trout that swim;
Fresh-firecoal chestnut-falls; finches' wings;
Landscape plotted and pieced—fold, fallow, and plough;
And áll trádes, their gear and tackle and trim.
and from …
God's Grandeur
The world is charged with the grandeur of God.
It will flame out, like shining from shook foil;
It gathers to a greatness, like the ooze of oil
Crushed. Why do men then now not reck his rod?
Generations have trod, have trod, have trod;
And all is seared with trade; bleared, smeared with toil;
And wears man's smudge and shares man's smell: the soil
Is bare now, nor can foot feel, being shod.
And for all this, nature is never spent;
There lives the dearest freshness deep down things;
And though the last lights off the black West went
Oh, morning, at the brown brink eastward, springs—
Because the Holy Ghost over the bent
World broods with warm breast and with ah! bright wings.
Right, you poor buggers … I've got you where I want you … captive, listening to poetry. So I plan to give you just a little more.
Firstly … a serious one: Oscar Wilde and The Ballad of Reading Gaol
Yet each man kills the thing he loves
By each let this be heard,
Some do it with a bitter look,
Some with a flattering word,
The coward does it with a kiss,
The brave man with a sword!
Some kill their love when they are young,
And some when they are old;
Some strangle with the hands of Lust,
Some with the hands of Gold:
The kindest use a knife, because The dead so soon grow cold.
Some love too little, some too long,
Some sell, and others buy;
Some do the deed with many tears,
And some without a sigh:
For each man kills the thing he loves,
Yet each man does not die.
Now, a frivolous one, one of my favourite potes, the wonderfully lustful Roman poet Catullus, written a couple of thousand years ago:
Dear Ipsitilla, my sweetheart.
My darling, precious, beautiful tart,
Invite me round to be your guest
At noon. Say yes, and i'll request
Another favour: make quite sure
That no one latches the front door
And don't slip out for a breath of air,
But stay inside, please, and prepare
A love-play with nine long acts in it,
No intervals either! Quick, this minute,
Now if you're in the giving mood;
For lying here, full of good food,
I feel a second hunger poke
Up through my tunic and my cloak.
(1959 Bobbs-Merrill, ODI ET AMO, THE COMPLETE POETRY OF CATULLUS, Roy Arthur Swanson)
And, to end, another written some 70 years ago by another fave, the wonderful …

… Dorothy Parker:
"I like to have a martini,
Two at the very most.
After three I'm under the table,
after four I'm under my host."
To finish, I return to lines that I wrote at the end of our demanding adjudication five years ago:
"Tired but wonderfully sated by beauty and creativity my fellow judges and I complete our presentations day; two weeks later our statewide tour, return to Hobart and meet later to dine on jugged hare and exquisite pinot, wondrous cab sav, beyond words shiraz, lust-laden Calvados:
Which of course triggered the Rubaiyat of Omar Khayam:
A Book of Verses underneath the Bough,
A Jug of Wine, a Loaf of Bread—-and Thou
Beside me singing in the Wilderness—
Oh, Wilderness were Paradise enow!
But it is next day that I begin to understand the true meaning of the term Lay Juror. It is I realize, as I lie, in a state of extreme discombobulation, what you do after a night out with architects.
You lie down…"
But, not now. Let us rise up and TOAST, the Last Villa!x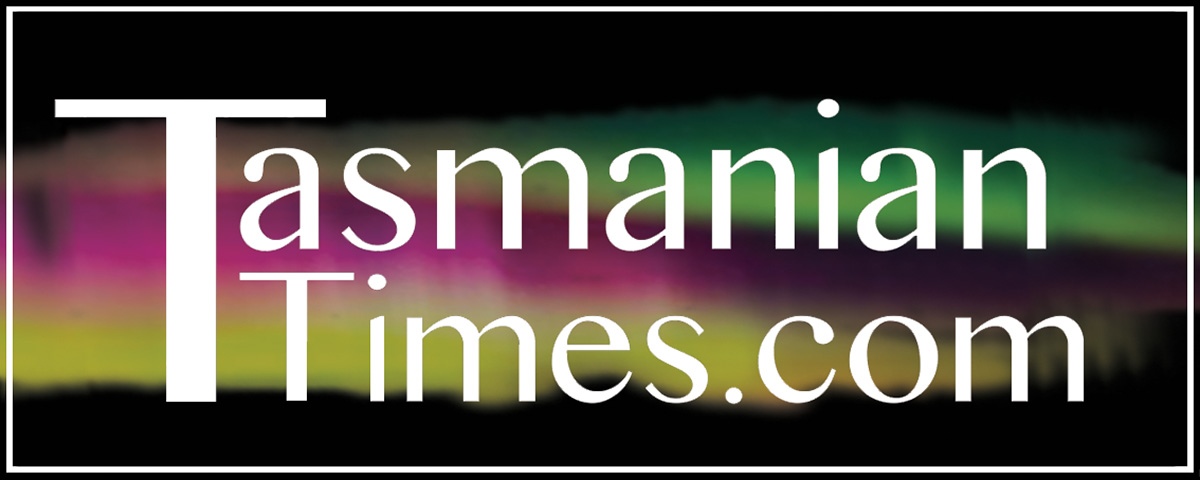 Author Credits: [show_post_categories parent="no" parentcategory="writers" show = "category" hyperlink="yes"]