The upcoming sale of the 1830's heritage property Oak Lodge, Richmond seems to have become political.
The sale has now been postponed until after the upcoming State election in 2014.
Oak Lodge was gifted to the Tasmanian community to be held by National Trust Tasmania in 1998 by Muriel Horsfall and has been managed by the Coal River Historical Society Inc. for over 10 years. Oak Lodge is in largely original condition and is the only non-institutional building open to the public in Richmond, a major tourist destination. The Coal River Valley Historical Society Inc would like to see the Oak Lodge property remain unaltered and kept open to the public. It has been raising funds towards this purpose. It has published a plan which discusses ways in which this might be achieved and this plan is openly accessible: "http://coalriverhistory.org/oak-lodge/oak-lodge-futures/"
The National Trust Tasmania is making it extremely difficult for funds to be raised and for Oak Lodge to have a public future. The Oak Lodge destination was actively removed from National Trust Tasmania's web site "http://www.nationaltrust.org.au/tas/heritage-places" so that visitors are not aware from that source that visiting is an option. Oak Lodge has not been featured on the National Trust Tasmania's entry in tourism touch screen displays, so again, Oak Lodge cannot receive visitors from that source. The questions must be asked: Why is National Trust Tasmania so determined that Oak Lodge should have a private rather than a public future? Why is National Trust Tasmania actively hindering efforts to keep Oak Lodge open to the public rather than assisting? Is National Trust Tasmania afraid that if one local community gains control of National Trust Tasmania property then other communities may attempt the same? National Trust Tasmania gives extra time to raise funds on one hand while taking away publicity and advertising on the other.
"Subsequent to 30 June, 2013, the Trust signed an agreement with the State Government for additional funding of $200,000 to support ongoing operations." (National Trust of Australia (Tasmania) Notes to the Financial Statements for the Year Ended 30 June 2013, page 8, last paragraph) This payment has done nothing to secure the future of Oak Lodge.
National Trust Tasmania, in its present form, is unique among all organisations containing the words "National Trust." It is a creature spawned by the Tasmanian Parliament's National Trust Act 2006. According to Hansard, this bill was supported by all three political parties. National Trust Tasmania is economically dependent on continued financial support from the State Government. All members of the Tasmanian Parliament should take responsibility for what they have created only seven years ago and be asking the board of National Trust Tasmania to be publicly accountable as to why they are behaving in this unhelpful manner.
All Tasmanians, particularly those in the Franklin electorate where Oak Lodge stands, should be asking their members of parliament about their future policies regarding built heritage. Our built heritage is an important part of the mix that brings visitors to Tasmania, the Coal River Valley and Richmond. Parliamentarians gave us National Trust Tasmania in its current form. If they believe that form is satisfactory, despite the situation concerning Oak Lodge, let us be able to judge them on that belief. If they believe that things should be changed in the future then please present their policies as a matter of urgency.
• Wendy Heatley, in Comments: I understand that not only did Muriel Horsfall gift Oak Lodge to the National Trust, she also gifted a sum of money for its' upkeep. Since then the property has been mortgaged. It is imperative that Oak Lodge is transfered to the Coal River Valley Historical Society Inc. for a nominal sum (e.g.$1) so this important piece of Tasmania's heritage can be cared for by the local community. As President of the historic Philip Smith Centre, I understand the valuable role a local community can play in looking after our heritage and turning it into a community asset.
• Michael Wadsley, in Comments: The Chairman of the Board of National Trust Tasmania is displaying the same sensitivity to the sale of Oak Lodge, Richmond, as he displayed to Tamar Valley residents when he was a member of the Pulp Mill Task Force. "Mr HUNTER – As my wife said, we live in close proximity to the pulp mill site. That is the view from our lounge room looking directly at the pulp mill site – five kilometres away. When the pulp mill was first proposed we were very interested, to say the least, so we decided to get involved, being good citizens. We had a gentleman from the Pulp Mill Task Force called Mr Dario Tomat come to our house to explain things that were going to happen. I believe he is high up in Forestry somewhere in the south. Perhaps my wife should tell the story because I was not there, I was in hospital at the time. Mrs HUNTER – I will take over from there. Dario explained it all to me and said how good it would be for us and then he said, 'I do not know why you are worried, Mrs Hunter, this is only going to smell for only four or five days of the year and you may not want to go outside during that time'." JOINT SELECT COMMITTEE ON ETHICAL CONDUCT, LAUNCESTON 7/11/08 (HUNTER) 1A/48 National Trust Tasmania is on the nose and unfortunately Richmond is down-wind. However, the loss of Oak Lodge to the Coal River Valley community will permanent, not just a few days a year.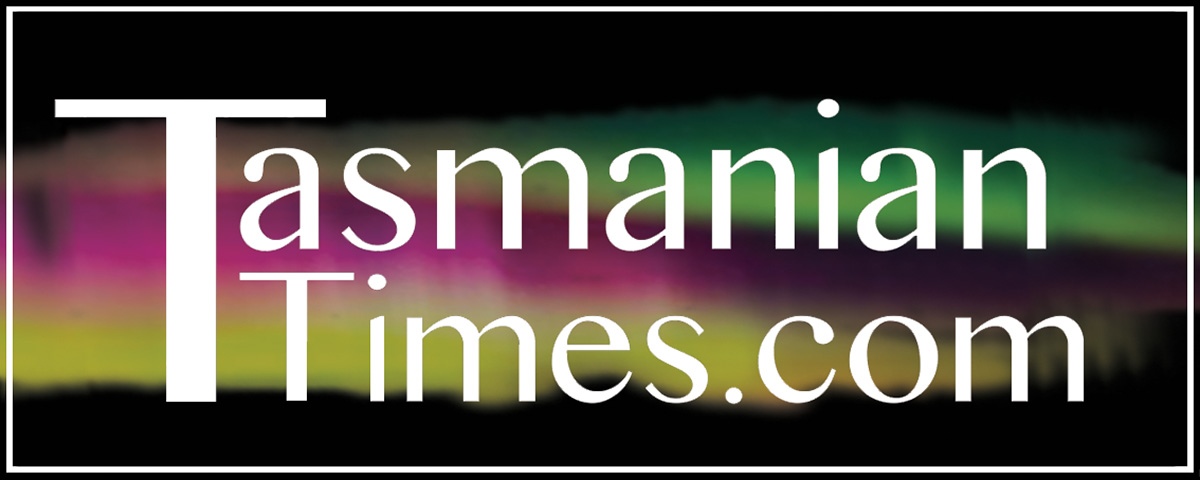 Author Credits: [show_post_categories parent="no" parentcategory="writers" show = "category" hyperlink="yes"]