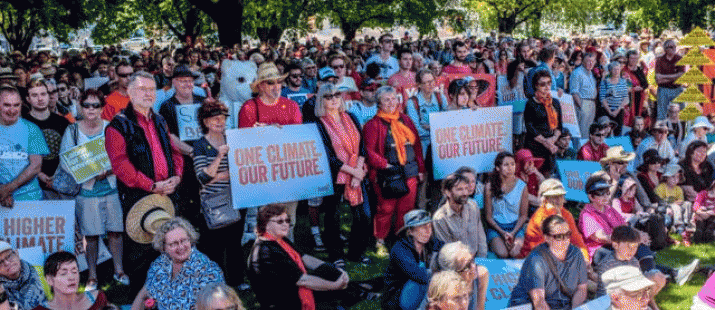 This pic from A Reader
• Mercury: Rallies put heat on Abbott
AN analysis of the Coalition's direct action climate change policy suggests it will result in Australia substantially increasing its carbon emissions by 2020 rather than reducing them below 2000 levels.
A Climate Action Tracker policy brief suggests while Labor's emissions trading scheme would enable Australia to cut emissions by five per cent on 2000 levels, the Abbott government's policy won't meet the Kyoto target.
"The Abbott government's proposed direct action program lacks the resources to meet the five per cent from 2000 reduction goal and instead could lead to emissions of about 12 per cent above 2000 levels by 2020," the policy brief states.
Prime Minister Tony Abbott on yesterday introduced into parliament a package of bills to repeal Labor's carbon price.
He's vowed to replace it with direct action focusing on storing carbon in soil and vegetation.
The policy brief, jointly produced by Climate Analytics, Ecofys and the Potsdam Institute for Climate Impact Research, suggests such carbon sequestration activities are "highly uncertain and unlikely to be viable".
"(But) our most recent analysis confirms that Australia's current legislation – if continued – would be sufficient to meet its unconditional (five per cent) pledge."
Climate Analytics director Bill Hare said the carbon price would have bent Australia's upwards emissions curve downwards for the first time.
Its repeal and replacement with a policy that goes against the science will instead see a likely re-carbonisation of the power sector, he said.
– See more at: http://www.theaustralian.com.au/national-affairs/policy/direct-action-to-increase-emissions-by-2020-analysis-says/story-e6frg6xf-1226759510593#sthash.barN9LcZ.dpuf
• Times of India: 2013 to be among top 10 warmest years
• Guardian: Canada reveals climate stance with praise for Australian carbon tax repeal Canada discourages other industrialised nations from following through on their own climate change commitments
• The Age: Typhoon Haiyan: This is a climate crime
• news.com.au: AUSTRALIA has won its third "fossil of the day" award at the UN climate talks in Warsaw, as international environment groups attempt to embarrass the Abbott government on the world stage over its decision to scrap the carbon tax.
MEANWHILE,
• ABC: Controversial CHOGM closes with show of unity on poverty, trade
AND,
• Bill Mitchell on the Debt Ceiling debate: The pantomime continues
• Peter Whish-Wilson: Peter Whish-Wilson: What else does Abbott have to hide?
• The Age: Indonesia recalls ambassador to Australia over phone tapping
• ABC: Activist's wife pleads with Abbott
• Andrew Wilkie: Abbott must intervene
• Nicholas Reece, SMH: Behold one of history's greatest policy failures Abbott's decision to abolish the price on carbon is bizarre.
• Indonesian friendship key to Asian Century, Fairfax here Fixing our fractured relationship with Indonesia in the wake of phone-tapping revelations is in the national interest, and a matter of urgency, says Tim Lindsey.
• Globe and Mail: First of Greenpeace activists given bail in Russia walks free AS … • As Tasmania's Colin Russell continues to languish in gaol, despite wife's plea, Mercury here
• Donald Badman, in Comments: The heading says NATION, so I reckon that includes cricket… so I'll share with you what I just sent ot the ACB: "You are now a truly mongrel lot, driven only by greed!! The ABC has been broadcasting Cricket since 1924 and you deny them rights to broadcast on digital and only after last minute negotiations did you allow analogue through local stations. You have now plumbed new depths of selective greed and the "ME" generation mentality. Not everything in this life is about making a quick $$$. A very sad day for the public of Australia, any thinking person does not want to be constantly bombarded by adds for the hideous Big Macs which in its consumption is the antithesis of what the players are, fit health specimens. Bet it would not happen with the BBC????"
• Ian, in Comments: Am very concerned re Australia getting into the TPP. This short video gives some insight into it.
• ABC: PM Tony Abbott receives letter from Indonesian president Yudhoyono over spying stoush
• ABC, AFP: Greenpeace protests Russia jailings in Warsaw tower stunt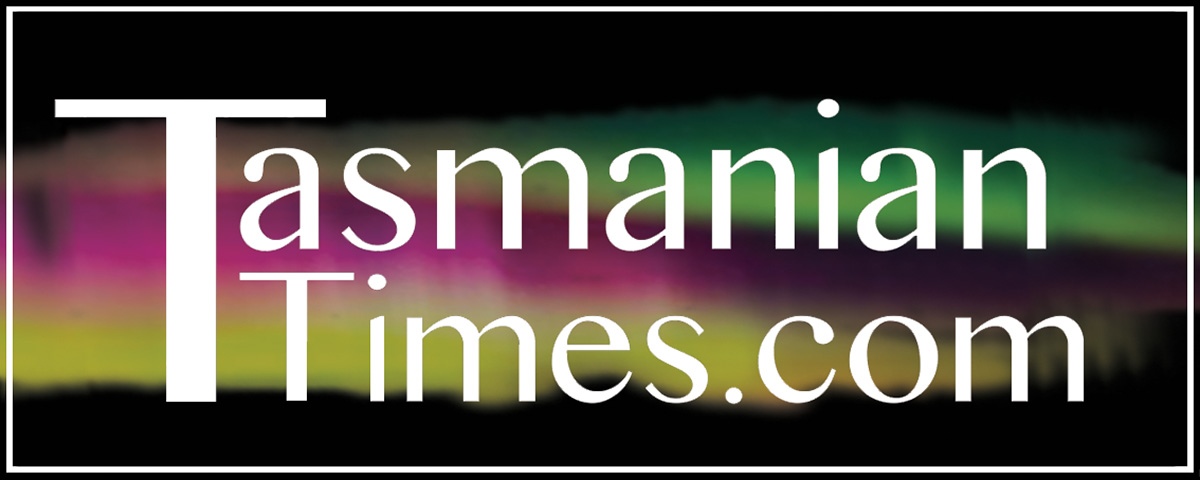 Author Credits: [show_post_categories parent="no" parentcategory="writers" show = "category" hyperlink="yes"]