Paula Xiberras

A little while ago I had the chance to meet up with author Alison Alexander in a coffee shop, to chat about the amazing Lady Jane Franklin, the subject of her new book.
The Glyptothek is a museum in Munich, Germany that housed King Ludwig's collection of Greek artifacts and sculptures, and it could easily be a prototype for Lady Jane Franklin's Ancanthe Museum at Lenah Valley, which also celebrated Greek artifacts.
Glyptothek might also be used to refer to Lady Jane Franklin herself – a woman with not only a love of classical art but a fearless femininity who became a pioneer explorer of the colony.
It may seem unusual to begin a discussion on one of Tasmania's governor's wives by talking about a German museum, but it is very relevant.
The Royal Hobart Regatta, the museum in Lenah Valley, Jane Franklin residential college at UTAS; all of these familiar names we owe to a woman who is rarely celebrated.
Thanks to Alison Alexander we are learning more about Lady Jane Franklin, wife of Governor Franklin; a metaphorical superhero of a woman who would be adored as much by the people of the colony as by her husband.
Alexander says Lady Jane would have made a great politician, perhaps even Prime Minister with her PR abilities, as she was a master of spin, managing to go a long way to cull and negate any negative publicity that arose about her husband's government, and in later times his subsequent disappearance.
Lady Jane was a complex woman with a desire to experience life, and blessed with the adventuress spirit to achieve it. She wasn't afraid to do things that only men were expected, in that time, to do, such as climb mountains and explore the wilderness of the burgeoning colony.
Her interests were many and varied, the classical museum at Lenah Valley was the result of her desire to bring culture to the colony, and the building was filled with sculptures, books and paintings.
In later years it was used for apple storage among other things, but is now used by the art society and something akin to the vision Jane Franklin envisioned has been realised once again. One of the wonderful things about Jane Franklin is the mystery associated with her which makes her an almost unwordly enigma; we will never know exactly why she built the museum in tranquil Lenah Valley, in that time some distance, over an hour's travel from the hub of activity in Hobart town. Maybe she wanted people to extend themselves to experience culture – just as she herself did.
She was also a visionary, but not always practical, supporter of causes and also a woman of contradictions, not given to domestic tasks like art and embroidery, she rarely mentioned food, gossip or even children as most woman would do, yet she attempted to adopt some indigenous children.
And the contradictions continued, on one expedition she didn't take part in the next day's travels when her stays were wet. An irony that a woman who was not overly womanly should be stalled by a very feminine mishap.
Sadly, Jane Franklin is not remembered by many monuments in her homeland of England but it is time, with the help of Alison Alexander, that we celebrate this very special woman who played such a strong role in the making of our colony.
It's an irony too that Lady Jane Franklin once was enamored by Dr. Roget, the scientist and physician most known for his Roget's Thesaurus. It is an irony that this woman who so admired the thesaurus author gave us new meanings to define a woman and demonstrated to us what a woman could do.
Perhaps for young girls who have grown up with the fashion hair clips made by 'Lady Jayne' it shows them that a girl can be defined by more than her appearance and that Lady Jane Franklin gave us a new 'fashion' for females. Lady Jane was like one of her beloved classical sculptures, a unique and priceless work of art carved by a rare nature.
The Ambition of Lady Jane Franklin by Alison Alexander is available now.
• On TT: Gwenda Sheridan's January 2012 tribute to Ancanthe: Ancanthe … all that will be lost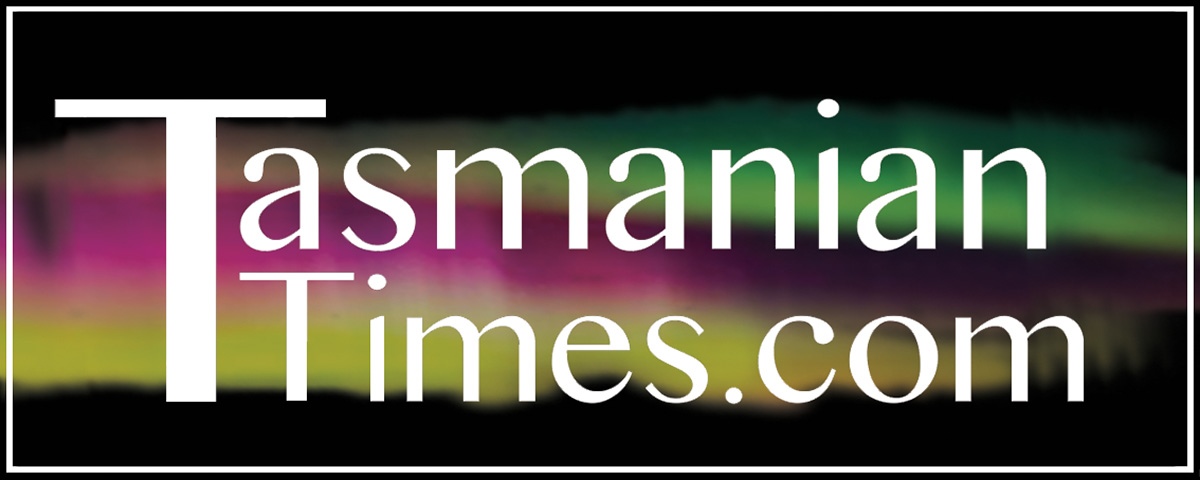 Author Credits: [show_post_categories parent="no" parentcategory="writers" show = "category" hyperlink="yes"]