Hobart in January. The city, which is never frenetic, slows to an indulgent meander for the warmest month of a fleeting summer.
Constitution Dock is crammed with yachts, the Taste Festival overflows with tourists and locals seize on the short window of warmth to escape to seaside shacks or potter in verdant gardens. As Premier, Paul Lennon would insist on joining the collective downing of tools. A leader of a small and largely uninspiring parliamentary team, the smart, hard-working former unionist did most of the heavy lifting in government and January was his time to recover; to retreat to the gothic Georgian sandstone pile he was slowly restoring in the tiny hamlet of Broadmarsh, northwest of Hobart. Out of mobile phone range, colleagues and journalists knew better than to bother Old Bluey, as he was known, during his sacred break.
On January 10, 2007, however, Lennon's annual idyll was shattered by the front page of the local newspaper, The Mercury. It carried a report of a dummy-spit by a man he knew well, Gunns Ltd chairman John Gay. The timber baron was at the time seeking planning approval for the biggest project proposed for Tasmania since the great hydro dam-building days: a $2.4 billion pulp mill to be built near Bell Bay, in the Tamar Valley.
Gunns was having increasing difficulty meeting the exhaustive requirements of the pulp mill guidelines and Gay decided it was time to get things moving, January holidays or not. He told The Mercury that if the project could not be approved within six months, his company would forget the whole thing; ending hopes of 1600 construction jobs and a guaranteed future for the forestry industry.
Lennon immediately broke his precious January leave and made a 200km dash up the Midland Highway to Launceston. Here he soothed Gay, promising that the mill assessment would be concluded "as quickly as possible" and that his government would do all it could to make the process work for Gay.
And so he did.
…
Those who had helped build Gunns' empire watched on with horror. "The native forest sawmilling business was the biggest in Australia and he just threw it away," says one former senior Gunns figure. "It was slash and burn." Even so, on February 7 last year it appeared L'Estrange's "Bell Bay or bust" strategy had worked. Gunns announced it had found a white knight investor to fix its debt problems and resurrect the pulp mill. The Singapore-based Richard Chandler Corporation had agreed to pay $150m for a 39 per cent stake in Gunns as part of a larger $280m equity-raising package. Gunns and the mill were back from the brink. L'Estrange appeared redeemed.
However, Gunns' foes of old had not yet buried the hatchet. The forest peace talks L'Estrange had facilitated were dragging on and while green groups praised the changes at Gunns they stopped well short of endorsing the pulp mill. Politically, the Greens Party – now in ruling alliances with Labor federally and in Tasmania – remained implacably opposed. The then federal Greens leader Bob Brown made contact with Chandler, informing him of the sordid history of the project and the ongoing opprobrium.
Brown and Tasmanian Greens leader Nick McKim met a due diligence team sent by Chandler to investigate. They warned the Singapore outfit it was buying into a world of trouble if it persisted in backing the mill. L'Estrange reached out to the people who had helped him stare down the old guard at Gunns, desperate for someone to say a good word about the reformed timber company to Chandler's team. "L'Estrange rang me and asked, would I be prepared to meet with someone who was a possible [pulp mill] partner, and I said of course," recalls Geoffrey Cousins. "I met with three or four of them in Sydney and told them that unless they were prepared to put themselves through some sort of public hearing process [to examine the gaps in the mill fast-track approval process] then they had no chance of ever getting their social licence. [I said] if you're not prepared to do that, then go and look at old film clips of the Franklin Dam protests – because that's what you'll get."
Chandler suddenly withdrew the offer on March 9 last year, only a month after it was made, explaining the equity deal did not meet its social criteria for investment. Chandler's decision sent Gunns into a trading freeze from which it never emerged. When L'Estrange was unable to work up an alternative equity deal by August last year, the board was forced to concede the pulp mill was now no longer likely to proceed. This meant it had to write off the $217m spent on the project. Worse, it had to revise downward the value of assets linked to the project, notably its vast plantations, contributing to a $904m loss. By the end of September last year, it was in the hands of receivers. It was bust, not Bell Bay, after all.
Worse was to come for John Gay, too. Eighteen months after the coup that ended his career, he was charged with two counts of insider trading.
…
For his part, L'Estrange argues that despite his best efforts, the community and would-be investors never forgot or forgave the company for the Gunns 20 lawsuit or the pulp mill fast-track. "People never got over that. That history was always a burden in the process; it was always raised," L'Estrange says. Still a believer in the mill's business case, he predicts investors will purchase the project, its permits, land and plantation feedstock, as Gunns' receivers and liquidators seek to recoup the banks' investment.
Industry analysts believe L'Estrange was a man out of time. While he joined Gunns as timber division chief in 2008, he did not become CEO until July 2009 and was not fully in control until the departure of Gay and Gray in May 2010. "Greg L'Estrange made every effort he could to turn the tide but it was simply too late," says pulp and paper analyst Robert Eastment. Unlike L'Estrange, Eastment is doubtful an investor will pick up the pulp mill project. "The very conditions that precluded a sale have not changed," Eastment argues.
Whatever becomes of the pulp mill, Paul Oosting believes the demise of Gunns holds lasting lessons for campaigners and corporations alike. One is that persistent, persuasive lobbying of a company's customers and major shareholders can be a more effective tool for change than lying in front of bulldozers. "The rolling of the Gunns board was the first time an environmental non-government organisation had worked with the corporate sector to reform a company at that level," Oosting argues. The other is that companies seeking to cut corners on environmental assessments should be careful what they wish for.
There is no shortage of suspects in the sudden death of Gunns Ltd. However, the once mighty timber giant was felled as much by its own hand as by anyone else's.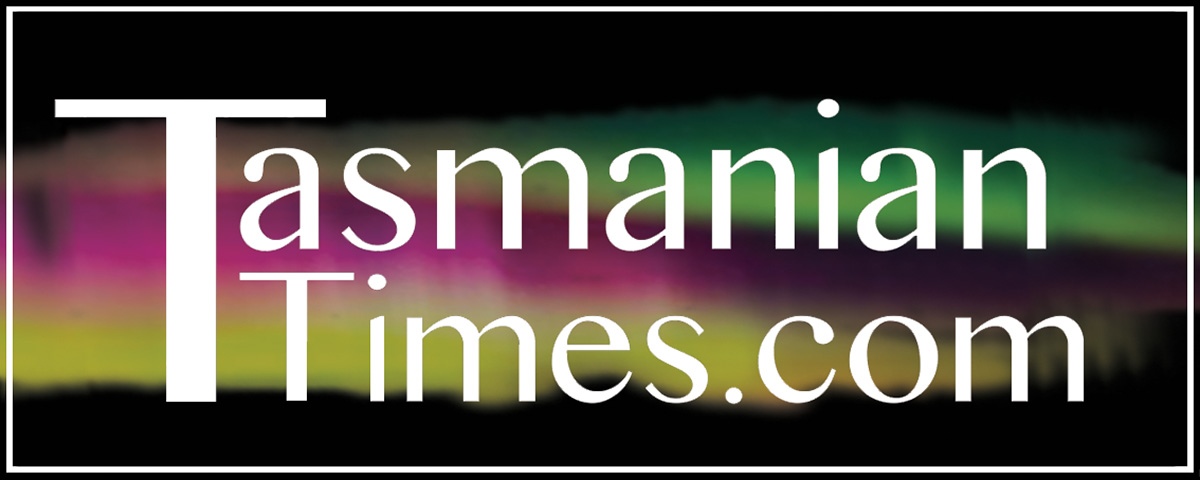 Author Credits: [show_post_categories parent="no" parentcategory="writers" show = "category" hyperlink="yes"]