What's wrong with sea access across Bass Strait?
Federal equalisation schemes exclude the fair transport of people, many vehicles and about half the freight. Together the schemes do not deliver the equivalent of even the worst road in Australia. The costs of crossing also vary widely when compared with the cost of road travel leaving a level of isolation and access uncertainty not experienced across our nation. This hinders the growth of the Tasmanian economy and limits personal mobility. Its social and economic consequences are severe and are reflected in the state of the Tasmanian economy. Bass Strait remains the only gap in our national integrated transport grid.
Should Canberra throw more money at local worthwhile projects such as Bass Strait?
No. Its responsibility is to set the framework for a strong national economy. Bass Strait is such a project. More Federal funding for the Midland Highway without connecting it to the full National Highway grid grossly under utilises Canberra's investment. Bass Strait equalisation is about integrating two state economies for the first time since the sea lanes connected the colonies. It's about increasing investment, population and jobs on both sides of Bass Strait.
Why didn't Gillard Labor fix Bass Strait in the last budget?
The Tasmanian Government has not asked for a fair Bass Strait link. By using shipping, operating on the same principle as a bridge, Canberra can return immediate economic benefits to South Eastern Australia – less people on welfare, more jobs, more investment, more viable use of public and private infrastructure and offer a growing economy. Unlike Prime Minister's Keating and Howard, Prime Minister Gillard is yet to act.
Has Bass Strait been described by the Howard Coalition as "the single most serious impediment to growth in jobs, investment and population for Tasmania" and by the Tony Abbott as "Tasmania's lifeline"?
Yes – an impediment of this magnitude needs significant attention right now.
Were Tasmanians promised that the Coalition would recognise Bass Strait as "part of the national highway"?
Yes. This was the core Coalition promise in the 1996 Federal election. Prime Minister Keating also offered the equivalent of a bridge using a fast ferry offering low passenger and vehicle fares. The Howard proposal was to equalise the costs of driver and a car and to index it to the cost of road travel. Passenger fares were to fall through competition.
What has gone wrong?
No competition eventuated. Over the last thirty years well funded Federal equalisation schemes have not been adjusted to meet the needs of a modern economy or have been diverted to meet the expectations of other interests. The Bass Strait schemes urgently need to be bought back to deliver highway "equalisation".
What is stopping the implementation of a full National Sea Highway "NSH"?
The people of Tasmania have provided a Federal mandate for a NSH. Canberra continues to pay for an uncapped, demand driven and flexible Federal highway equalisation scheme from 1996. There are no arguments of substance against it and no mandate for the status quo. Canberra can start to act immediately and, in this case, there is no need to plan and build a road.
Could Tasmania use its ferries to deliver a NSH for people and vehicles?
Yes, right now. TT Line supported the national sea highway concept and objectives prior to the introduction of the BSPVES. The Tasmanian Government could instruct its TT Line to so act – but it doesn't have to. Bass Strait remains a Federal responsibility – it's up to Canberra to set the proper framework for all Bass Strait shipping. There is no directive from Canberra to deliver highway equalisation for people and vehicles. Unlike TFES, the Bass Strait Passenger Vehicle Equalisation Scheme "BSPVES" now doesn't even contain a formula for equalisation – Canberra removed it. The Federal monitoring of the BSPVES also does involve or reflect the interests of a wide range of stakeholders on both sides of Bass Strait.
Why change the status quo?
It has been recently accepted that TT Line is "selling an experience" and that its mainland customers want an "end – to – end travel experience". TT Line has acknowledged that Tasmanians want A to B travel. It seems reasonable to suspect that mainlanders, who chose not to travel with TT Line, also want the same as many Tasmanians. The Chairman of TT Line recently accepted that there is "another world", "heavy on seats, heavy on lane metres of cars and caravans and the grey nomads" and said that he was willing to investigate that "other world". Tasmanian business and all other activities cannot afford to have a Federal equalisation scheme facilitate "travel experiences" or be focussed mainly on "driving holidays for mainlanders" at the expense of the provision of basic A to B surface transport. The choice seems to be to benefit from a trickle down impact from tourism policies or from a huge and direct "sea highway" driver of a whole economy.
Canberra and Tasmania should not leave this vital link to the determination of one operator to assess what may be "best for Tasmania" and to operate under Tasmanian Government guidelines to "just operate commercially" – also to a Tasmanian Freight Equalisation Scheme "TFES" that covers about half the freight.
The colonies federated to establish a national integrated economy aimed at moving people and freight across the whole nation, not just part of it. This link should now be made compatible with existing land – based highway connections that have cost billions and meet the needs of the whole Australian community, on both sides of Bass Strait.
Perhaps while Canberra fails to act to target highway equivalence, TT Line could consider offering highway-based fares whilst maintaining its existing operational passenger and freight capacity by using one of its ferries twice a day, all year, and not just for a few days over summer. TT Line could then use its other ferry to service the many ports around Tasmania, including its substantial island chain and provide passenger and freight transport and an "end to end travel experience" to the greater numbers of people who would, on a NSH, actually get to Tasmania.
The nation is in deficit – why ask for more money right now?
Currently about $140 million a year is expended by Canberra on two equalisation schemes that look like Bass Strait Tasmanian related subsidies. A full NSH can cost Canberra about $280 million a year. On an equalisation basis, all Federal Bass Strait funding should then be apportioned between Victoria and Tasmania as the state border is about half way across Bass Strait. A fair application of this funding will then require no increase in Tasmania's allocation as Canberra moves from subsidies to providing full NSH funding, fairly sharing the $280 million equally between two states. Australia is not broke enough for this year's budget to contain multi-billion road and rail improvement schemes across Australia. Why omit the link to Tasmania? Bass Strait equalisation is just as vital to Tasmania as coal is to a steam engine.
What about other states or regions in Australia- don't they suffer too?
All other regions are already connected to the national integrated transport grid. Consistent, all-year, highway equivalent access is vital regardless of the terrain it crosses and whether expensive roads and bridges, or cheaper punts or ferries are used. A defective link destroys economies. More Federal and State monies are then wasted to prop up business and public facilities when this link could simply give Tasmania the artery it needs to revive its whole economy.
Is equalisation just about freight?
In a modern economy the movement of both people and freight are both just as critical. With a full NSH, international exports can be facilitated through Melbourne without World Trade Organisation objections, at highway cost.
Could Canberra reduce Tasmania's GST payments?
Yes – but Tasmania is on the shortest interstate, inter- capital route in this nation and very close to the nation's largest population corridor but It gets about the same number of interstate tourists as the remote Northern Territory. This imbalance is largely caused by access cost difficulties. GST payments don't integrate economies – highways that connect, do. Surely GST handouts should be based on need after an economy is given a chance to flourish.
Could Tasmania lose existing Bass Strait subsidies?
Bringing equalisation schemes back to their original purpose, and expanding them, removes a hand out mentality and replaces it with the highest level of justification – interstate connectivity as Tasmania's birthright from federation. Surely it's better to justify Federal payments this way. When the BSPVES was introduced TFES was not reduced. Why fear a loss now? Why encourage or allow Canberra to turn equalisation into insecure subsidies and then lament their possible loss? This approach encourages criticism of Tasmania from across Australia.
Most people travel by air so why care if Tasmania has a NSH?
The choice of modes of travel respond significantly to the price differential between air and sea. Tasmanians gave a mandate for a National Sea Highway. Highways are used over short distances. All states need an effective air and surface connection. Why not Tasmania? Consistently priced interstate surface travel is vital for Federal economic and competition policies to work. Bass Strait is not just about tourism – it's about living. That is why ferries, not cruise boats, are used for transport across the rest of the world. Air is required to compete with highway surface travel over every other interstate border – why not also between Victoria and Tasmania? Discount light luggage air travel may not be a cheap travel option after on the ground add-on costs are included. It also fails to encourage the development of better intrastate transport links. It does not produce the same level and spread of economic benefits through Victoria and Tasmania that surface travel would deliver.
But can people get into and out of Tasmania easily?
Price and capacity have been found to be the major determinants of crossing Bass Strait by sea. If consistent, all-year, highway based prices were offered, large amounts of existing under-utilised shipping capacity could be used right now. Extra capacity can be brought from the northern hemisphere in times of high demand. It's not just for the grey nomads – it's for guaranteeing ordinary Australians, including Tasmanians, the right of highway access to the rest of Australia. Many Tasmanian families just leave if they don't have fair and ready access to family and friends interstate
What about lower consumer prices?
Southbound consumables are not covered by TFES. Others interstate enjoy fair trade policies. Also with the greater access to people, overheads can be spread over a larger population base bringing down the cost of goods and services. Demand curves can move outward if certainty of access is established and maintained.
What about air services?
Air services could increase with a more vibrant internal economy. Closure of the Federal and Hume Highway links to Canberra would severely damage its economy. Canberra couldn't rely on air alone – neither can Tasmania. A level playing field is necessary across this nation for both air and surface transport treating all states equally. Currently Bass Strait schemes skew access in favour of some industries and not others.
Should Tasmanians holiday at home?
Yes, as an option, but not of necessity. Tasmania is part of Australia and its people also fund a national transport network costing billions. They should be able to enjoy fair interstate access to it at the same cost per km as others. Tasmania would then take advantage of its geographical position near the nation's largest population corridor and not see Bass Strait, or loss of its own holiday makers, as a detriment.
Could southbound equalisation hurt some Tasmanian protected industries?
Under a full NSH, these industries will benefit by greater access to an expanded local market. They can be given some time to re-adjust, if necessary. Protectionism should not be allowed to keep the price of consumables high.
What will happen to the Wilkie – Katter motion to make Bass Strait part of the National Highway?
There are now few opportunities left to have the motion debated in the House of Representatives. Gillard Labor could fix Bass Strait before its caretaker mode starts.
Given the sea highway justification of the BSPVES, the Federal mandates, the consequential uncapped federal equalisation funding over many years and the social and economic importance of a NSH, it is astonishing that a first world working democracy can't deliver equity to the Tasmanian people and fair access to our island state.
Sadly, it would seem that the current Tasmanian or Federal Governments are unwilling or unable to fix Bass Strait – perhaps, not even after the influence of the ballot box. The nation is left to ponder – why?
* Peter Brohier was born in Devonport, Tasmania. He now lives in Nth Caulfield, Victoria. He is retired lawyer and Chairman of the former National Sea Highway Committee. Peter started his campaign at a public meeting at the Burnie Civic Centre about 20 years ago and has continued to fight for Bass Strait transport equity since 1992. Peter was described by Paul Lennon as the person most responsible for the introduction of the Bass Strait Passenger Vehicle Equalisation scheme. He is the recipient of the Australian Hotels Association -Tasmania award for outstanding services to tourism.
Earlier on Tasmanian Times:
• Bass Strait: The critical Wilkie-Katter motion
• Brown gives Treasurer Bass Strait plea
• Fairly linking Bass Strait is critical for Tasmania
• Paul O'Halloran: Tourism boost as Tarkine officially named, TT Media here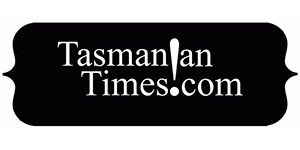 Author Credits: [show_post_categories parent="no" parentcategory="writers" show = "category" hyperlink="yes"]