The Tasmanian Greens today hailed the tabling of the Plastic Shopping Bags Ban Bill (2013) as the first formal step towards a plastic bag free Tasmania.
Greens Environment spokesperson Cassy O'Connor MP commended the Environment Minister Brian Wightman for delivering on the tipartite-supported Greens motion to support a ban, which was passed in 2010.
"The Greens have long campaigned for a ban on non biodegradable plastic bags, so this is naturally a very proud day for all of us," Ms O'Connor said.
"It is also agreed day for our natural environment and particularly marine species, which can suffer the most terrible death after ingesting plastic bags."
"This is the first formal step in the process, and we are hopeful the Act should be in place by the end of the year."
"The environmental benefits of this ban will be profound, with far less plastic waste choking up waterways, blowing along roadsides and killing our wildlife."
"The next step will be to work closely with retailers and the broader community ensure a smooth phase-out of the bags and to overcome any obstacles to a plastic-bag free state."
"Experience in other places shows that consumers and retailers are supportive, and quickly adapt to using recycled and recyclable bags."
"It will also mean a big boost to Tasmania's cherished international image as the clean and green state."
"It's another positive achievement of a power sharing Parliament and co-operative government."
• THURSDAY: PLASTIC BAG BAN ONE STEP AWAY FROM BECOMING REALITY
The Tasmanian Greens today warmly welcomed the tripartisan support in the Lower House for the long-held Greens' policy of banning non-biodegradable plastic bags.
Greens Environment Spokesperson, Cassy O'Connor MP, commended the Environment Minister Brian Wightman for following through on his commitment to introduce the ban into the Lower House and hailed the fact that the reform was now one step closer to becoming reality.
"After considerable community consultation and support, the Lower House has unanimously voted in favour of a ban on non biodegradable plastic bags," said Ms O'Connor.
"It was great to see all three parties wholeheartedly agreeing on the need to remove these bags from our environment."
"The Greens have fought long and hard for this reform and we are thrilled that the work has paid off."
"A lot of people don't realise that after a plastic bag is discarded it can take 200 to 1000 years to decompose. The amount of damage that it can do during this time is extensive, particularly to marine species."
"The days of seeing our waterways and roadsides littered with plastic bags will be a thing of the past and it will certainly be to the benefit of a number of our marine species which can choke to death or starve after ingesting plastic bags they mistake for food."
"Tasmania has come to depend on its clean, green brand and ending the destruction that plastic bags cause will contribute substantially to this brand."
"The Greens have received very positive feedback from local business owners who understand that a universal ban will present an equitable change in market conditions, whilst at the same time improve branding and benefit the environment."
"The Bill allows a six month transition period, which will allow Tasmanian businesses to properly assess what the most feasible replacement option is for their needs."
"This is a positive step towards reducing our contribution to the global plastic problem."
"I think the positive response to this reform will also contribute to the momentum in community support and awareness on issues of environmental integrity and of course the Greens hope that sometime in the near future we will be passing legislation for a container deposit scheme."
"The Greens have tirelessly campaigned for a ban on non-biodegradable plastic bags, so it was certainly a rewarding moment for us and for our beautiful island's environment."
"We are proud of this achievement, it not only delivers on a key Greens policy, but also highlights the merits of a power-sharing parliament and government. It now only needs to pass the Upper House," Ms O'Connor said.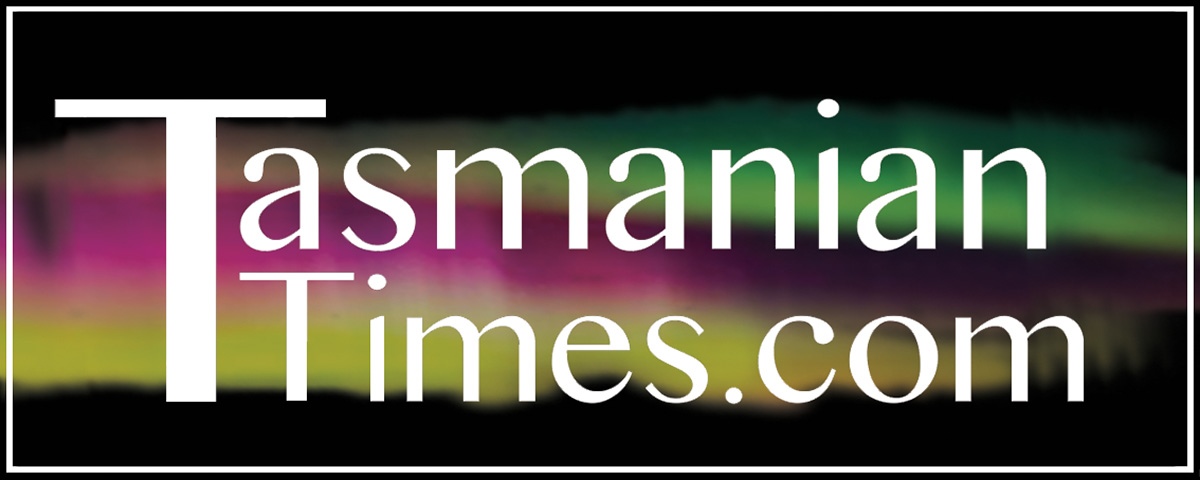 Author Credits: [show_post_categories parent="no" parentcategory="writers" show = "category" hyperlink="yes"]