Tasmania is not fairly linked to our national transport grid. It is consequently at a disadvantage when competing with other states.
A critical Wilkie-Katter motion is before the House of Representatives.
Andrew Wilkie MP and the Hon. Bob Katter MP, both independents, have asked the House to debate whether Bass Strait be made part of the National Highway. They have sought fare and transport parity, using shipping, with the cost of National Highway travel.
Unless scheduled on one of four Monday's remaining in the life of the existing parliament, their motion may never be debated.
But nevertheless, it is open right now to Gillard Labor to implement the same outcome that Wilkie and Katter have sought.
There are five reasons why Gillard Labor should act.
Firstly, in 1901, the colonies federated with the intention of establishing a national integrated economy based on facilitating the movement of people and freight between the colonies.
Extra GST revenue for Tasmania or Victoria and subsidies favouring particular industries just doesn't integrate economies. A national sea highway will.
Canberra has integrated the economies of all other states and should, in the spirit and terms of this federation, meet its responsibility to the nation and the "colony" of Tasmania.
The Tasmanian economy is cut off from the common wealth or the wealth generators at its doorstep, while billions have been spent connecting the other states, offering highway cost travel over mountains and deserts.
On the shortest interstate inter-capital link in the nation, Strait policies are not delivering anywhere near the worst road in Australia.
Secondly, on any major route it is critical that operation of a punt or ferry be as closely aligned with the nature and use of the highways it connects. If it is not, use of the whole highway, costing billions, can be influenced by the operational priorities of the ferry.
TT Line, owned by the Government of Tasmania, is a government business enterprise that is required to act "in a manner that is consistent with sound commercial practice".
Naturally TT Line's operational parameters allow it to set fares, the level of service, mix of cargo and vehicles, the standard and frequency of the crossing and level of profitability.
TT Line doesn't operate under any Federal or State charter to deliver a service compatible with the multi-billion dollar national highways it connects.
It, and other sea based competitors, benefitting directly or indirectly from Federal equalisation payments, should be required by Canberra to so act.
As with any punt crossing a river, Canberra, in this case, has a responsibility to ensure that all sea links covering the movement of people, vehicles or freight are compatible with National Highway efficiencies. If not, unreasonable under use of private and public infrastructure on both sides of Bass Strait will occur significantly and adversely impacting on the wider economy.
Thirdly, the Bass Strait sea connection is a federal responsibility. About $140 million a year is paid by the Federal Government under existing Bass Strait schemes. A further $140 million a year in federal funding is required to deliver a comprehensive national sea highway, covering all people, all vehicles and all freight. This will bring Canberra's commitment to a total of $280 million a year.
Notionally, as is the case with the Hume Highway, the $140 million in new funding can be halved as the route is half in Victoria and half in Tasmania.
So could the current $140 million BSPVES and TEFS payments, if they were now to focus just on highway equalisation between the two states, and not be Tasmanian related subsidies.
After full equalisation, the existing Bass Strait funding level allocated to Tasmania would then remain at a total of $140 million a year. The additional notional cost allocated to Tasmania after full equalisation would then be nothing.
Fourthly, just days before the Wilkie-Katter motion came before a selection committee of the House of Representatives, TT Line announced a "half price winter sale", under the banner, "Drive straight into your next holiday".
The sale, said to be based on "limited availability" on "selected sailings" for travel between May and August, offers ocean recliners from $49 each way and twin share cabins from $79a person – also cars at $89 .
These low fares demonstrate capacity to offer some fares in line with highway equivalence under the existing BSPVES. However, they lack the necessary all-year transport availability and comprehensiveness that Canberra should be guaranteeing to allow freedom of mobility and fair trade – also for population, investment and jobs to grow in Tasmania.
Fifthly, in 1996 the Coalition said that Bass Strait is at last recognised as "part of the National Highway". Labor, said when increasing the BSPVES funding, that they were "moving towards the current cost of driving similar distances on the national highway network". Our nation is entitled to have these promises met fully, and right now. They formed the basis of mandates that gave the major parties government. The cost to Canberra to do so is trivial compared with Canberra's investment in other interstate links – the economic and political reasons to act now are substantial.
If no action is taken, our nation will deserve to be told why an unreasonable and inefficient status quo is being maintained by a Government said to be focusing on the economy and transparency.
* Peter Brohier was born in Devonport, Tasmania. He now lives in Nth Caulfield, Victoria. He is retired lawyer and Chairman of the former National Sea Highway Committee. Peter started his campaign at a public meeting at the Burnie Civic Centre about 20 years ago and has continued to fight for Bass Strait transport equity since 1992. Peter was described by Paul Lennon as the person most responsible for the introduction of the Bass Strait Passenger Vehicle Equalisation scheme. He is the recipient of the Australian Hotels Association -Tasmania award for outstanding services to tourism.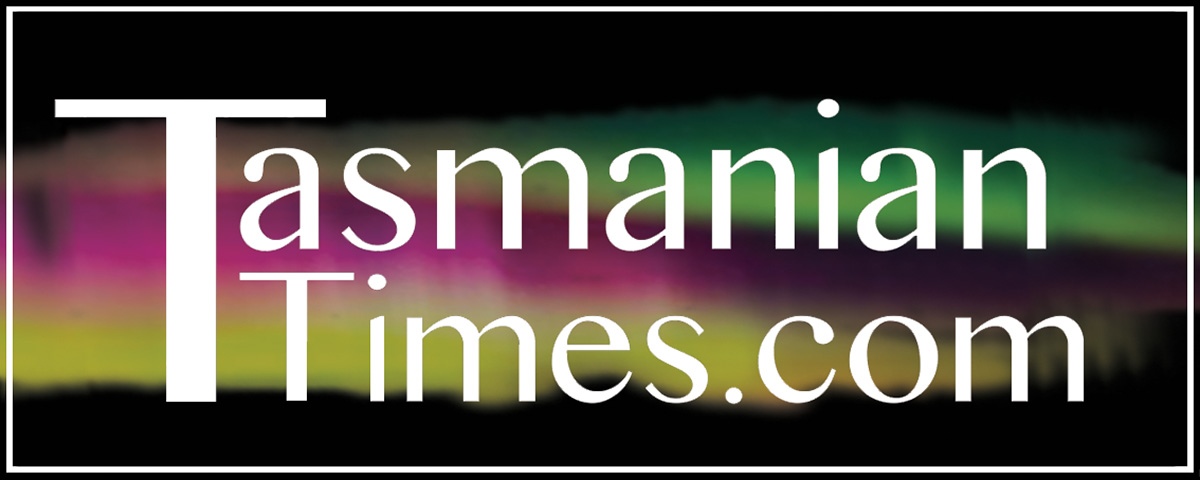 Author Credits: [show_post_categories parent="no" parentcategory="writers" show = "category" hyperlink="yes"]