Peter Cundall, Parliament House protest 2009: Look back to anger, here
There is little chance that the Federal Government will conduct a Royal Commission into corruption allegations about the relationship between Forestry Tasmania, the Tasmanian Government and Gunns Pty Ltd. Even if they could be persuaded by some of the arguments put forward by long time analysts of this saga that a Royal Commission was necessary they would:
• only do this if they knew the outcome of such a Royal Commission
• both write and restrict the Terms of Reference for the Royal Commission
For anyone to suggest this is a reasonable course to pursue is seriously naive.
Tasmania does not have a Royal Commission Act we have a Commission of Inquiry Act. In calling for a Royal Commission many who write in depth on this issue here on TT, might think they are using these terms because this terminology is generally understood by the community. It is an exercise in futility. As mentioned above 'Royal' Commissions( of Inquiry) have their Terms of Reference written and restricted by state governments also.
Since the establishment of the Tasmanian Integrity Commission the Tasmanian Commission of Inquiry Act (formerly the Royal Commission Act) has become a useless and redundant piece of legislation. This is not to say that the Tasmanian Integrity Commission is either able or willing to investigate systemic corruption in Tasmania.
Many commentators on Tasmanian TTimes have expressed their view that the Tasmanian Integrity Commission (TIC) is a toothless lamb. But the problem remains, has anyone put the case to the TIC in concise Terms of Reference to establish if they are willing to investigate these very serious allegations about conduct of Forestry Tasmania executives and employees, politicians and their relationship with Gunns Pty Ltd?
Recent detailed expose on the Tasmanian forestry corruption allegations on tt –
David Obendorf here:
http://oldtt.pixelkey.biz/index.php?/weblog/article/show-me-the-money/
Peter Henning here:
http://oldtt.pixelkey.biz/index.php?/weblog/article/the-cardinal-sin-of-transparency/
John Hawkins here:
http://oldtt.pixelkey.biz/index.php?/weblog/article/underbelly-part-ii/
It is shocking to read all the blow by blow details, ad nauseum, year after year about the corruption involved the business of forestry in Tasmania. If the authors of many of these articles/and many who have written supportive comments really want to see something done, it might be more productive to cut to the chase and get those Terms of Reference together for everyone to quite simply understand what some of the facts are and the questions that need to be thoroughly investigated by the Tasmanian Integrity Commission..
If the TIC don't want to investigate the corruption allegations on forestry matters in Tasmania, then the next step is for the Greens to be flushed out on their position about the urgent need for a new Anti Corruption Commission in Tasmania, now, and not two weeks before the election. Many in the community are backing a team of independents to put a new Anti Corruption Commission No 1 on their campaign agenda.
The establishment of a proper Anti Corruption Commission and stronger Whistleblower Protection laws in Tasmania remain the two most important issues to be publicly debated in the lead up to the next state election. Until this issue is tackled in a practical way there will be no justice in Tasmania and the issue of systemic corruption will remain, as it has done for decades, in the too hard basket. An issue, that only those individuals in Tasmania whose jobs can't be threatened and who have the courage to speak truth to power and most importantly cross sectoral boundaries to work together for reform.
The community neither have the stamina nor the interest to read yet another lengthy expose of the intricate details over allegations of corruption in the forestry debate. Better to cut to the chase, use the kiss principle and put those Terms of Reference out there, simply, so that people can identify the road ahead towards real transparency and accountability in Tasmania.
For more information on the inquiries backing up for a Tasmanian Anti Corruption Commission to investigate see tt under Categories here:
http://oldtt.pixelkey.biz/index.php/category-article/134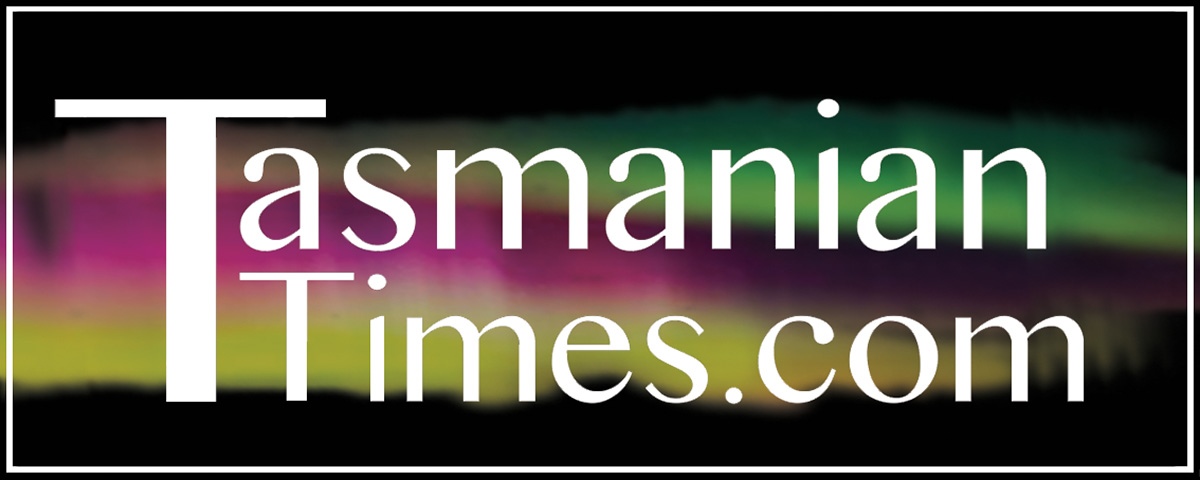 Author Credits: [show_post_categories parent="no" parentcategory="writers" show = "category" hyperlink="yes"]