The buck stops here: Health Minister Michelle O'Byrne and Premier Lara Giddings. Picture: Rob Walls, http://robertwalls.wordpress.com/
The release of an independent report from respected health policy analyst Martyn Goddard is set the reignite the debate over federal intervention in states who under-fund and under-perform in delivery of essential services.
Calls for federal intervention into Tasmania's health system are not new with both the Australian Medical Association (AMA) and Independent federal MP, Andrew Wilkie calling on the Federal government to take over the state's health system in 2011. ( http://www.abc.net.au/news/2011-10-06/feds-reject-calls-to-take-over-tas-health-system/3318100 )
The report by Goddard has shown that budget cuts have had a serious effect on the health of the state, massively decreased admissions for elective surgery's and thousands not added to official wait lists and waiting years just to see a specialist.
'By almost every measure, access to elective surgery for Tasmanian public patients is massively worse than any other state or territory,' Goddard said. 'The budget cuts made an already bad situation into one that is plainly unacceptable. ( http://oldtt.pixelkey.biz/index.php/article/the-worst-in-australia )
The report also highlighted data released by the Australian Institute of Health and Welfare that showed Tasmania had failed in meeting every health target set by the Commonwealth despite having the least demanding targets of any jurisdiction. ( http://oldtt.pixelkey.biz/images/uploads/elective_performance.pdf )
Under the Labor/Green government of Lara Giddings, the Health system has fallen to new lows and the Minister, Michelle O'Byrne has been a drastic under-performer who needs to be made accountable for her litany of errors.
Ms O'Byrne's constant defence against criticism has been to argue that the state's health system has been affected by necessary budget cuts to meet the states shortfall in revenue. ( http://www.themercury.com.au/article/2012/09/01/357851_tasmania-news.html )
Equally is should not escape attention of the public that there have been massive cuts and at the same time clear mismanagement of funds. Going back to the fiasco surrounding Royal Hobart Hospital's acting CEO, Jane Holden who was kept in a temporary position in September 2010 right up until March 2012. During this period Ms O'Byrne's department frivolously threw taxpayer dollars in excess of $30,000 away on accommodation for Ms Holden. ( http://www.themercury.com.au/article/2012/12/06/367777_tasmania-news.html ).
Minister O'Byrne's incompetence also includes numerous broken promises at the North West Regional Hospital in Burnie which faced major cuts, closure of the surgical west ward, failures to fast track radiology services and massively increased waiting lists.
Ms O'Byrne's response to health care in Tasmania has been to cut a broad range of community based health services and force the overflow onto the already struggling GP sector, with many practices not taking new patients and an even smaller amount of practices bulk billing low-income patients, let alone the near impossible task of bulk billed healthcare for general patients.
The health portfolio under Minister O'Byrne would be a comedy of errors if it weren't so serious, the sad truth remains that services are on the line, jobs are on the line and lives are on the line.
Minister O'Byrne recently admitted 'There have been times when I've been convinced that I would never be elected again to any political office.' ( http://www.examiner.com.au/news/local/news/health/cuts-run-deep-for-health-minister/2435836.aspx )
One can't help but feel that Minister O'Byrne's comments may be prophetic; the question that needs to be asked is why the government is allowing Minister O'Byrne to continue when she has lost the confidence of every sector of the community.
In her short time in the health portfolio O'Byrne's handling of health the minister has faced two no-confidence motions, has been criticised by federal Labor members, a host of community organisations, unions, the state's opposition, a legislative council inquiry and now faces a damning national report by Martin Goddard.
The question must be asked why the government is allowing this Minister to continue with her slash and burn management of the health system. Such incompetence by anyone employmed in an industry outside of politics would be seen as intolerable; perhaps the electorate needs to pressure governments to initiate ministerial roles being tied to key performance indicators (KPIs). If you fail to meet your KPIs then you will be replaced by someone better equipped to meet targets.
Equally Tasmanians are looking to federal politicians and asking when will the federal government intervene into the catastrophe which is Tasmania's health system?
People's lives are worth more than saving face for an unpopular state Labor government which turns a blind eye to the public's plight and the incompetence of their own ministers.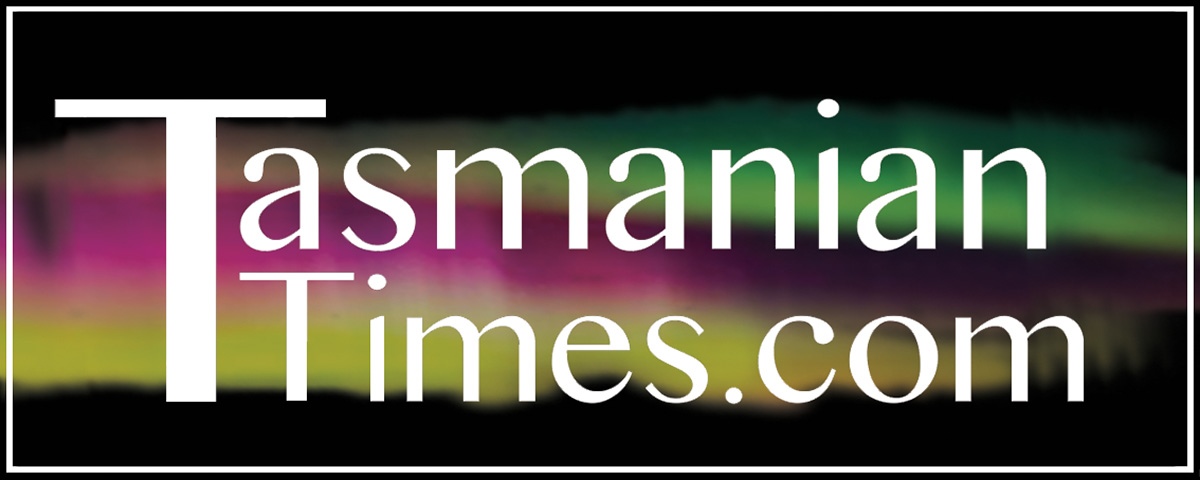 Author Credits: [show_post_categories parent="no" parentcategory="writers" show = "category" hyperlink="yes"]