Pic of Tarkine Falls: Nicole Anderson

Paul O'Halloran & Simon Geason with photo montage of Queenstown's gravel oval
Opening speech for Now and Then photographic exhibition
There's a lot of fear and mistruth being spread that the Greens want to shut down mining in the Tarkine.
That is simply not true. Mining is an important industry that delivers jobs for Tasmanians and provides the raw materials needed for nearly every manufactured product in existence.
The Greens do not support the closure of existing mining operations in the Tarkine, but what we do support is an approach to economic development that would look after the region's economic needs well beyond the resources boom.
Many of the current mining ventures proposed for the Tarkine are environmental vandalism pure and simple, and if they proceed they will collectively destroy the natural values that make the Tarkine unique.
Instead of focusing on short-term resource extractive jobs, the Greens believe we should shift the focus to sustainable industries that will extract economic value from the Tarkine in one-hundred, or even two-hundred years' time.
The dig-it-up and cut-it-down approach advocated by the Liberal and Labor parties will not only come at the expense of a globally significant biodiversity hotspot, but at the expense of long term jobs.
The world's biodiversity is currently being wrecked at a sickening rate, and right now we have a chance to stop that happening to the Tarkine.
If we cave in to the demands of industry and give them everything they ask for, then this precious ecosystem will be trashed for short term profits and gone with the resources boom.
It's sad to see the Labor and Liberal parties naively try to turn back the clock to a time when the area was regarded as just a big quarry and logging coupe.
Just think what it would have done to tourism investment elsewhere in Australia if people had started recklessly throwing around terms like 'so-called' Great Barrier Reef, 'so-called' Uluru and the 'so-called' Kakadu.
By only promoting conflict industries like forestry and mining in the Tarkine, it's also sending a strong message to investors in sustainable industries like tourism to stay away.
Already there are eco-tourism operators in the Tarkine who are being treated as second class citizens and who have been forced move on when a mining lease has been granted.
Tourism businesses seeking to operate in the Tarkine are entitled to a level playing field and should not be pushed aside by sectors like forestry and mining loudly demanding 'resource security'.
What we need is to promote investment in conflict-free industries that rely on the region's natural values to create jobs and that have the support of the whole community.
One good example is a project currently proposed by Bright Phase Resources, who have a plan to reprocess tailings from an old tin operation near the former mining town of Luina.
This project promises to not only deliver some 200 jobs into the community, but would also help to clean up significant legacy environmental damage from the old mine.
Dealing with the environmental legacy of mining will soon be a massive global boom industry, and there's no reason why Tasmania cannot get in the ground floor.
One of our proposals is to establish a mine rehabilitation centre of excellence based in Tasmania, to partner up with industry to deliver innovative solutions for dealing with the legacy of mining.
As the mining boom subsides over the next couple of decades, there will be huge demand for expertise in environmental rehabilitation projects and the Greens believe Tasmania can be a global leader.
• Queenstown emerging as contemporary arts innovator
Paul O'Halloran MP
Greens Member for Braddon
Saturday, 13 October 2012

The Greens Member for Braddon Paul O'Halloran MP today said Queenstown on Tasmania's west coast was reinventing itself as a flourishing centre for the contemporary arts.
Mr O'Halloran today had the pleasure of opening the Now and Then photographic exhibition at Queenstown, as part of commemorations marking 100 years since the Mount Lyell Disaster.
"To understand where we are going we need to understand who we are and where we have come from, and that's exactly what this exhibition does so powerfully," Mr O'Halloran said.
"The type of work being done at Queenstown in the creative industries is a powerful example of how a town can re-invent itself by strengthening its connections with the past."
"With its incredible landscape and its rich history, Queenstown has a way of capturing the imagination of artists, so much so that some have chosen to make it their permanent home."
"Each of the photographers represented in this exhibition is a part of this process of reinvention, bringing fresh eyes to the past and the present, and making new connections between the two."
"This is not a community that sits by while the world passes by. This is a community that rallies around rolls up its sleeves and leads the way."
"Travis Tiddy, his team and the whole community are to be congratulated for putting on event any city in the world would be proud of."
First published: 2012-10-13 01:08 PM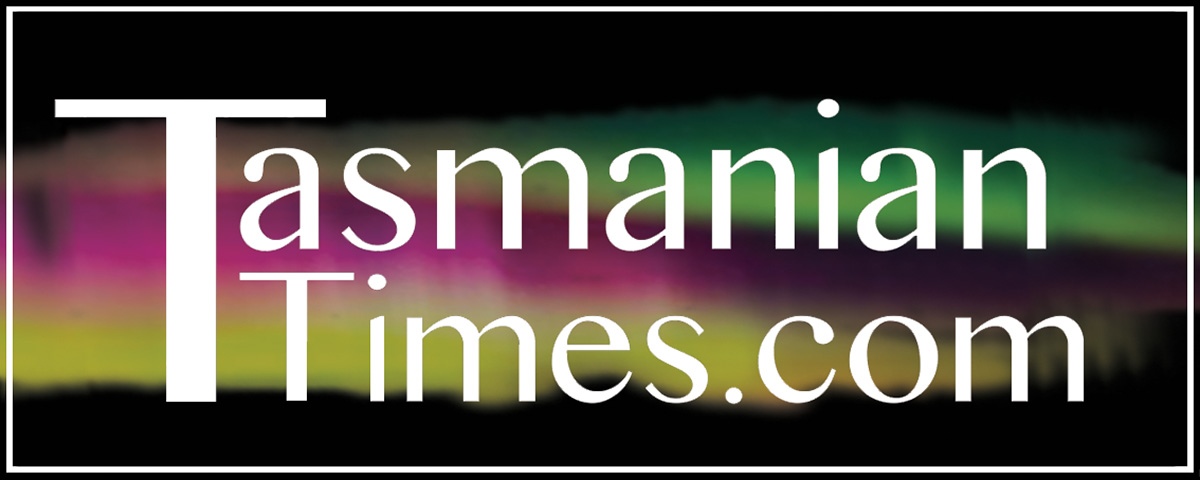 Author Credits: [show_post_categories parent="no" parentcategory="writers" show = "category" hyperlink="yes"]