Today's warnings by United Nations climate chief, Christiana Figueres, of the urgency of global warming and the unimaginable threat of tipping points should encourage the Gillard Government to lift our ambition to deeper pollution cuts faster.
"Christiana Figueres has rightly brought attention back to the urgency of cutting the pollution that drives global warming, and pointed to the benefits of being part of the global movement to transition to a truly clean economy," Australian Greens Leader, Senator Christine Milne, said.
"Ms Figueres' support for the Clean Energy package as a positive first step for Australia shows that what we have achieved here is being noticed around the world.
"Our price on pollution and investment in renewable energy are part of what Ms Figueres refers to as the shift from a 'you move first' phase to a 'first mover' phase, with the world making more progress on climate action than ever before but still a long way to go before we are doing what we need to prevent climate tipping points.
"In Australia, governments bending over backwards to export more coal is our Achilles heel, showing that neither the Labor nor Liberal parties yet understand what we need to do to tackle the climate crisis and that we can only make progress with Greens influencing these decisions.
"I am particularly proud of the independent scientific Climate Change Authority, which was a key plank of the agreement between the Government and the Greens to put a price on pollution, and which will be recommending science-based pollution cuts for Australia from 2014 onwards.
"I agree with Ms Figueres that it is absolutely in our national interest to sign up to a second phase of the Kyoto Protocol, but Australia should also be putting pollution cuts on the table that are closer to what the science demands.
"While we managed to convince Labor to lift its 2050 target from 60% cuts to 80%, we are yet to see a commitment from either Labor or the Coalition to anything approaching what the science demands – a zero carbon economy as soon as possible."
Senator Milne will be meeting with Christiana Figueres in Sydney (today Friday.
• Christine Milne, Thursday: RET success demonstrates need for 2030 target
The success of the Renewable Energy Target in building clean energy investment, cutting pollution and driving down power prices, as demonstrated in the Clean Energy Council's report, shows that we should set our sights on a more ambitious target of 100% renewable energy as soon as possible with a minimum of 50% by 2030.
"The success of the RET at driving down wholesale electricity prices totally undermines the argument of the fossil-fuel industry that renewables are unaffordable."
Greens Leader Senator Christine Milne said today.
"It shows the folly of reducing the RET as it would also increase our dependence on rapidly rising gas prices.
"The report highlights the folly of reducing the RET. The Renewable Energy Target is driving down carbon emissions, driving down power bills, and driving a booming new cleantech industry. We should be securing this progress by establishing a post-2020 target of 50% by 2030 and 100% in the longer term.
"It's when you have Greens in balance of power that real significant reform can be achieved. We helped drive a new industry employing thousands of Australians around the country, and especially driving jobs in rural and regional Australia, cleaning up our air and helping us cut the pollution that drives global warming.
Australia is starting to be held up as world leading example for our carbon pricing scheme and renewable energy potential.
"But as UN climate chief Christiana Figueres warned us yesterday, we need more concerted political action to make our transition to a zero-carbon economy a reality.
"The ALP and Coalition still bend over backwards to help flailing coal-fired generators with billions in subsidies and continue to export more coal.
"The government also needs to make sure renewable energy gets a fair price for the energy it generates and moderate the gold platting of poles and wires infrastructure that is driving up power prices."
• Climate Change Authority backs stronger Renewable Energy Target
The independent expert Climate Change Authority, established as a key plank of the agreement between the Greens and Government to put a price on pollution and invest in clean, renewable energy, has today confirmed that the Renewable Energy Target is good policy which should be extended and strengthened beyond 2020.
"The evidence is in that clean, renewable energy brings down the price of power. It's time for the polluters and their boosters to stop spreading misinformation and get on board with moving to 100% renewable energy as fast as possible," Australian Greens Leader, Senator Christine Milne, said.
"The Climate Change Authority is one of the great outcomes of the Multi-Party Climate Change negotiations, providing the community and the Parliament with high level advice on climate science and the policy frameworks necessary to tackle it.
"This first report is a very constructive contribution to the debate, recognising the Renewable Energy Target as an important complimentary measure to the price on pollution which has resulted in huge investment, and effectively rebuking the old fossil fuel sector which wants to abolish the RET to halt or delay the roll out of renewable energy.
"The Climate Change Authority confirms that renewable energy is bringing down the price of wholesale power, largely because its running costs are so cheap, and its modelling shows that household power bills could go up if the target were abolished.
"It is great that the CCA has recommended keeping the 2020 renewable energy target as a fixed target, meaning that approximately 25% of Australia's electricity will be pollution free by that time.
"I also welcome the review in 2016 of a post 2020 target. This is essential as a signal to investors and the Greens are working hard to build the case for 100% renewable energy as soon as possible and a minimum of 50% by 2030, including through pushing for modelling of 100% renewable energy by the Australian Energy Market Operator.
"Highlighted in the report is the fact that the penalty for not meeting the target is not indexed for inflation and is becoming not a punitive measure but a commercial option. This is unacceptable as the modeling shows that, if the carbon price is zero, as Tony Abbott wants it to be, then some companies will choose to pay the penalty rather than meet the renewable energy target.
"We have to do everything in our power to address this issue.
"The other welcome fining is that the Clean Energy Finance Corporation should fund technologies that are not already supported by the Renewable Energy Target – in other words, an investment strategy that is additional to the RET. This should bring on technologies such as concentrating solar power with storage, geothermal and energy efficiency innovation."
• Press conference with Jamie Parker MP and Chris Harris: Transcript: Subjects: Climate Change Authority report on the RET, Christiana Figueres and the Kyoto Protocol, Sydney election, Barangaroo casino, Nauru, Murray Darling
CHRISTINE MILNE: Lots of things in today, but it's great news that the Climate Change Authority has come out with a very good report supporting the Renewable Energy Target, making the point that it's excellent policy, it's a good complimentary policy to emissions trading, that it's bringing down the wholesale price of power, that it will be reviewed in a few years' time, and it would be good to look at a 2030 target. It's all good news and it should put paid to all those people who have been campaigning, particularly from the fossil fuel sector, to get rid of the Renewable Energy Target. The Climate Change Authority has said quite clearly this has led to huge investment in renewable energy and in the long-term reduction in wholesale prices of power, so it's good news on renewable energy.
I've also had a meeting this morning with Christiana Figueres from the United Nations Framework Convention on Climate Change Secretariat and she is calling of course on Australia to sign up to a second commitment period of the Kyoto Protocol. The Greens are supporting Australia signing up to KP2. In terms of global response to the climate challenge it is critical that countries like Australia sign up to a second commitment period and I'm calling on the Prime Minister and Minister Greg Combet to commit to the second commitment period as the meeting in Qatar is anticipated in December and that's the big issue on the agenda.
The Prime Minister is also in Adelaide today talking about the Murray Darling. Minister Burke has said this is the day that we save the Murray Darling and I say to the Prime Minister and Minister Burke this is the day we save the Murray Darling provided you work with the Greens to do so. It's a step in the right direction, they have taken notice of the community and I really congratulate the community on the campaign that has been run to get more water into the Murray, but it's only a step in the right direction, it doesn't get us where we need to be, and I look forward to working with the Government to making sure that the 3200 figure is not a maximum but in fact a minimum. We want to save the Murray, we're prepared to work with the Government to do so.
And we're also prepared to work with the Government to raise revenue so that we can roll out the National Disability Insurance Scheme for example, or the implementation of the Gonski review into education because we need that money to flow, particularly into public schools across the country. But in order to do that we have to raise money. It is shocking that the Mineral Resource Rent Tax is not going to raise a cent in this quarter. We really can't tolerate a situation where we've got the big miners taking all their profits to the bank and the community cutting back and the Government not being prepared to implement the national disability insurance in a way that the community expects. The Greens are prepared to work with the Government to actually block the loophole in that Minerals Resource Rent Tax so that we can raise the money to do things that I know the community really wants and that is national disability insurance, implementation of more funding into education, wouldn't that be great. Not only that, we've got a situation where we need to increase the Newstart allowance by $50 a week, everybody knows that people are Newstart are being pushed into poverty, we need to increase that Newstart allowance but to do that you have to raise the money and we're prepared to work with the Government to do that, otherwise Wayne Swan and the Prime Minister don't look very credible when they say they're prepared to take on the rich miners in order to provide the services the community wants. It's all talk and no action if you keep on cutting single parent support or refusing to help people on Newstart in a way that everybody knows is necessary.
I wanted to also talk about here in New South Wales this proposal for a new casino development here in Sydney. So I'll hand over to Jamie to talk about that.
JAMIE PARKER: My name's Jamie Parker, I'm the member for Balmain and I'm here today to say that Sydney doesn't need a second casino, it needs public transport, it needs childcare, it needs a better environment, and that's why Chris Harris who is standing for the Greens in the election on Saturday, I encourage people to support him to join me in the New South Wales Parliament. It's only the Greens that are standing up for communities against casinos, it's only the Greens who have taken this issue to the Government over the years about the rip-off that is Barangaroo, and when it comes to the community it's about supporting our high streets, not supporting high rollers, it's about backing the community and Chris Harris has the experience after eight years in the city of Sydney to deliver that for Sydney. It's important also to note that when it comes to Barangaroo that the deals that are being proceeded with by this Government stink. We are seeing the casino being put forward without proper strategic planning, without regard to the community, without even a tender, and that's why the Greens are the ones in Parliament that need to ask these questions and take the fight up to the Liberals who have demonstrated the message that they have sent to the people of Sydney and the message is the community does not count, the casinos and the high rollers are more important than focusing on our high streets and our community. So I want to hand over to Chris Harris who is our candidate for the seat of Sydney.
CHRIS HARRIS: Well another chapter has unfolded in this Barangaroo saga that's been going on since 2005. A massive increase in the original approved area, four space area, from Barangaroo, up 50 per cent, high up 20% and now a further increase in the hotel itself by 20 stories to make a hotel that's 250 metres right on Barangaroo foreshore. The process is totally non-transparent, it's a backdoor deal between a private person and the state government and I think the public should be shocked by what's happened but particularly the thing that is most offensive in this deal is that the casino licence that's been talked about is going to be given away and that is just unconscionable, we're talking about hundreds of millions of dollars being given to a private individual when we're cutting $1.7 billion in education, we're reducing work cover, cover for ordinary working people, and we're reducing wages and conditions for ordinary working people. I think it's a shocking development and it's something that I will oppose with every breath in my body as a parliamentarian if I'm elected to Sydney tomorrow.
JOURNALIST: If you are successful tomorrow would that be your major cause or why would people elect you tomorrow?
CHRIS HARRIS: Sydney has some pressing needs, particularly in terms of planning and transport but this particular development is a shocking development it really is a revelation that most people will find appalling I think in Sydney. And it's something that we need to ask a lot of hard questions of the Government about this whole process and how this came to be. I mean this idea of unsolicited offers being approved by Cabinet before the public even know is quite an amazing and shocking development in our planning system in New South Wales.
JOURNALIST: The Greens haven't had a particularly good outcome in the last couple of elections, are you confident that the Greens vote will be strong tomorrow?
CHRIS HARRIS: Well I've been a city councillor for 8 years, I've worked closely with the community over that period of time and I'm experienced, I'm well-known in the community, we expect people to support me tomorrow.
JOURNALIST: None of the other candidates are allocating preferences, do you think you can win without receiving preferences?
CHRIS HARRIS: We think we'll get a strong primary vote and we think that some of the people that vote for particularly the independent candidate will come to us. Historically preference flows in that way, we have formally allocated preferences to ensure that Sydney has a progressive voice in the future.
JOURNALIST: Do you fear that Clover Moore's endorsement of the independent candidate will be a problem for you?
CHRIS HARRIS: I think it's a big unknown in this election. Clover Moore has been an outstanding member of parliament, but you know whether or not her endorsement is enough to get a relatively inexperienced person into the seat of Sydney, this is really an unknown and we'll find out I guess tomorrow, the voters will tell us tomorrow.
JOURNALIST: (inaudible) Alex Greenwich
CHRIS HARRIS: What I offer particularly is experience. I understand the issues in Sydney, I've worked very hard as a counsellor over eight years, I've worked with the community on a whole range of different issues, planning issues, transport issues, all kinds of issues and I think that experience is something that the independent simply doesn't have
CHRISTINE MILNE: Also, the thing the Greens offer that Alex Greenwich can't offer is the Greens have got the marriage equality legislation in the Federal Parliament, in the Senate. We will work with our colleagues in the New South Wales Parliament but we'll work in the Federal Parliament as well. When you work with the Greens whether it's at local government, state government or federally, you've got a team and the team that is going to work and bring in legislation where it's needed. Independence make an important contribution, there's absolutely no doubt but if you want system-wide change, if you want transformation then you need to vote for a party that has got a record of progressive change and outcomes already there on-board.
JOURNALIST: Senator Milne can I ask you about sending asylum seekers to Nauru, and the news today that the Nauruan government is charging up to $3000 per visa if Australia is sending asylum seekers there. What does that say about the whole plan?
CHRISTINE MILNE: The whole plan to send asylum seekers to Nauru and Manus Island was fundamentally flawed from the start. The Greens opposed it because it didn't actually look after the interests of asylum seekers at all, it was dressed up as a solution to saving lives at sea when in fact all it was an effort to get offshore processing to send asylum seekers out of sight out of mind. It is ill-considered, it is going to cost Australia absolutely huge amounts of money to send people away and ultimately a lot of them will come back to Australia in the long term anyway having been found to be refugees. What we should do is invest in safe pathways to Australia and I think what we're seeing now is a complete unravelling of the Government's so-called compromise. It's all very well for the Prime Minister to race in this legislation, to have the big focus, the panic driven in the Parliament to get an outcome, and now that outcome is being shown for what it is – flawed, expensive and cruel. It is time to do what we should have done all along and that is recognise there is a spike in the number of people seeking asylum around the world because of world events and what we have to do is live up to our obligations under the human rights convention and live up to our obligations to people and offer them a safe pathway to Australia so that they don't actually put their lives at risk by going on leaky boats.
JOURNALIST: You said the Murray Darling announcement was a good step forward when would you like to see the country going in regards to this?
CHRISTINE MILNE: I think all Australians would love to see the Murray Darling actually a healthy river system again. It's part of our identification of who we are as Australians and certainly through the drought years people were horrified by what had happened to the Murray Darling, so when this whole prospect of actually getting a plan that might save the river system was out there, the community wanted to see a good outcome. What the Government has announced today is more water into the river and that is good but it is not enough to say that 3200 gigalitres is a maximum. The Wentworth group came out and said 4000 gigalitres is in fact the minimum that's necessary to save the river, so it's a step forward, what I'm calling on is for the community to get behind the campaign around Australia, work with the Greens to get the Government to lift its level of ambition. 3200 gigalitres has to be a minimum not a maximum.
JOURNALIST: So nothing less than 4000 gigalitres would do?
CHRISTINE MILNE: Well it's quite clear that the science says we need at least 4000 gigalitres. I think it's good that the Government has gone out and consulted the community and the community has said we need more than the 2750 gigalitres which was on the table. We are now up to possibly 3200 but we need to look at the detail because no one's actually looking at the amount of groundwater extraction that's going to go on in relation to that amount of water in the system, we want to look at the detail but more importantly we want to work with the Government to deliver a good outcome for the Murray Darling system and that means we need to increase our level of ambition.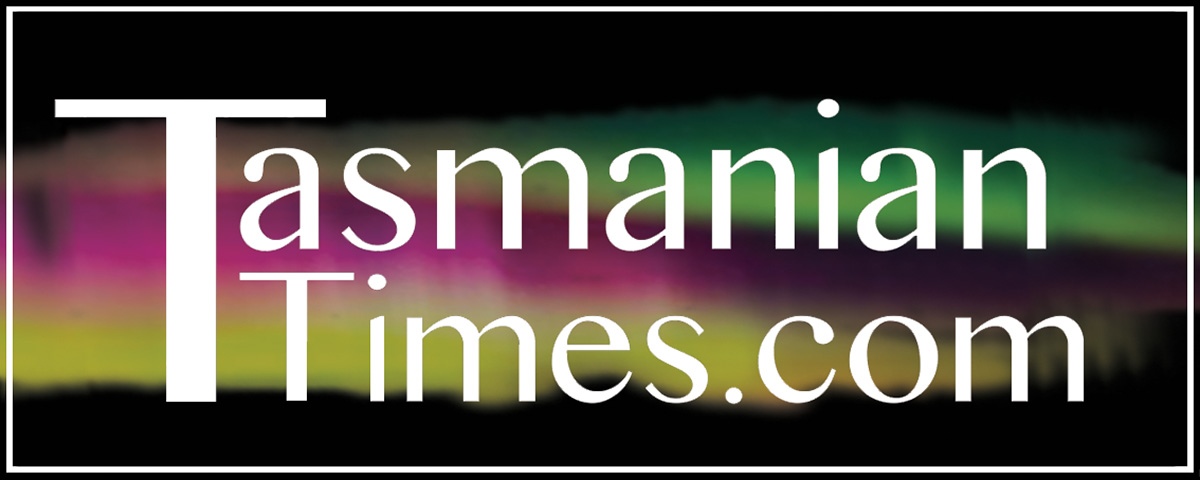 Author Credits: [show_post_categories parent="no" parentcategory="writers" show = "category" hyperlink="yes"]