Forestry chief Bob Gordon, left, and Forests Minister and Deputy Premier Bryan Green
Southwood sawmill
The Wilderness Society has sought to correct comments made by Forestry Tasmania and others regarding the sale of the Southwood sawmill and its associated sawlog contract.
It is incorrect to state that Forestry Tasmania's actions to purchase and take ownership of the Southwood mill was in accordance with any agreement made by the signatories.
The Southwood sawmill remaining open, or the mill being purchased by Forestry Tasmania, is not part of any previous signatories' agreement. However, it is acknowledged that industry stakeholders and government wanted the mill to remain open and made this position clear.
Previous agreements, such as the Kelty Agreement of 22 June 2011, specifically identified that it was the Industry's position, a not mutual agreement, that this facility and others, remained open. This agreement specifically states "The industry agreement is premised on Triabunna continuing and the Southwood and Somerset plants to remain
open…"[1]
"The Southwood sawmill was quarantined from Gunns' sawlog buyback due to the Tasmanian Government supporting the industry stakeholders position to keep it open," said Vica Bayley, Tasmanian Campaign Manager for The Wilderness Society.
"It is our view that there is no place for the government forest agency to own and lease such processing infrastructure and this behaviour is exactly the kind of activity the URS review into Forestry Tasmania criticised and part of the reason it recommended reform.
"The fact that this facility is government-owned adds extra flexibility to negotiations and means that the associated sawlog quota should now be part of considerations to reach a final agreement on wood supply and reserves."
First published: 2012-10-18 07:29 PM
• ABC Online: Gunns receivers sell sawmills
• What Vica Bayley said in The Examiner last weekend:
Like many, I seek a Tasmania that offers a bright, healthy and fulfilling future for my children and all those that follow. I believe this future needs to be built around collaboration not conflict, resilience not resistance and a diverse economy and community that are adaptable to change and not focused on a single, simplistic savior.
The collapse of Gunns demonstrates that change will come no matter how hard the corporate world fights it or to what lengths it will go to get its way. Time and time again, history shows that the public will push back, individuals will unite and the power of people can prevail.
Prevailing should not have meant the demise of the company. Community campaigns have focused on protecting native forests and stopping the pulp mill, not absolute corporate collapse. Now collapse has come collateral damage needs to be addressed and workers, contractors, farmers and small business must be supported, looked after and prioritised over financial sector creditors who oversaw the collapse and should have known better.
Support should also extend to the broader public by righting the wrongs that have contributed to today's predicament. Receivers, administrators, creditors and anyone with influence need to do what they can to see the mill abandoned. As a defining issue from the last decade – and low point in governance- extinguishing the pulp mill permits is a simple step towards moving the Tamar Valley and Tasmania on.
Moving on also means meeting inevitable change. We must manage it and guide it, to best take the state in a new, more sustainable and less divisive direction. As transition can be painful, managing change also requires supporting people to adjust to the new reality and find new futures.
To achieve this, who can argue against collaboration and in favour of conflict? Responding to environmental crisis, resource controversy and industry collapse, forest process negotiations are attempting something that has not been tried for decades; to reach agreement on how to deliver forest protection and industry restructure in a collaborative, unified way.
Good faith negotiations present a real option to navigate a way through the political, practical and personal barriers that have thwarted all previous forest 'solutions' from living up to their rhetoric. Previous unsuccessful outcomes, imposed by politicians and led by politics rather than stakeholders, have left a legacy of broken promises, wounded warriors and an ongoing strain on the Tasmanian taxpayer, who continues to see the logging of forests they love, whilst paying for the privilege.
The alternative to a negotiated outcome appears clear and has been predicted by some as 'mutually-assured destruction'. As stakeholder groups retreat back to their corners and re-engage in the fight, the forests will keep falling, industry will follow Gunns towards complete collapse, the associated damage expands exponentially and community division deepens.
Few will deny that the story of Gunns and the events of the last month confirm a paradigm change that we cannot ignore. Whilst many across the state would be justified in saying 'I told you so', the cold hard reality is – it is so.
Many Tasmanians hold a vision where the environment is both properly protected and respected, industry is sustainable and supportable and Tasmania lives up to the expectations and image we push out to the world. This and a more cohesive community is a vision for Tasmania that I share.
Some decry the departure of young Tasmanians to mainland Australia or beyond as a dismal sign of dark clouds and a worsening social state. In truth it is the simple reality of living on an island. In good times and in bad, young Tasmanians have left the state to explore new horizons, expand their opportunities and gain a global view. I, like many, had to leave the island to be able to truly appreciate just how good Tasmania was and to want to work to make it better.
A great many return, bringing new ideas, experiences, perspectives and partners. With us come fresh eyes and new opportunities to assist Tasmania move on from the past and find its place in the new world. Managing change, collaborating on direction and sharing aspirations for a future of protection, innovation and sustainability can bring hope we can turn a dire threat into a great opportunity.
That way, when coming generations of young Tasmanian's spread their wings, they'll already suspect that Tasmania is the best place in the world and will be planning their return.
Download transcripts (by David Obendorf) of ABC interviews with the main players:
• Southwood_saw_mill_-_Bobster_versus_Booth.docx
• Greens_criticise_FT_Southwood_deal.docx
• Bob_Gordon_Forestry_Tasmania.docx
• FORESTRY TAS MUST NOT BE ALLOWED TO BUY GUNNS PLANTATIONS
Kim Booth MP
Greens Forestry Spokesperson
Friday, 19 October 2012
The Tasmanian Greens today called on the Resources Minister Bryan Green to ensure that Forestry Tasmania does not attempt to secretly spend more taxpayers' money on managed investment scheme plantation assets owned by Gunns Limited.
Greens Forestry spokesperson Kim Booth MP said administrators of Gunns have advertised for Expressions of Interest for the role of Responsible Entity take over 18 woodlot managed investment schemes covering 230, 000 hectares of predominantly eucalyptus plantations.
"Managed investment scheme plantations have been an unmitigated financial disaster for investors and rural communities, and the Minister cannot allow Forestry Tasmania to throw away more money on another white elephant," Mr Booth said.
"This week it was revealed that Forestry Tasmania, despite its desperate financial situation, had purchased the Southwood sawmill from Gunns with taxpayers money and without the knowledge of the Minister."
"This kind of market interference by Forestry Tasmania is a pattern and it has no place in a modern economy, because every time public money is used to interfere in the market by picking winners, the market almost always fails."
(TT: FT's next takeover target: Gunns' 18 MIS plantations … you read it here first)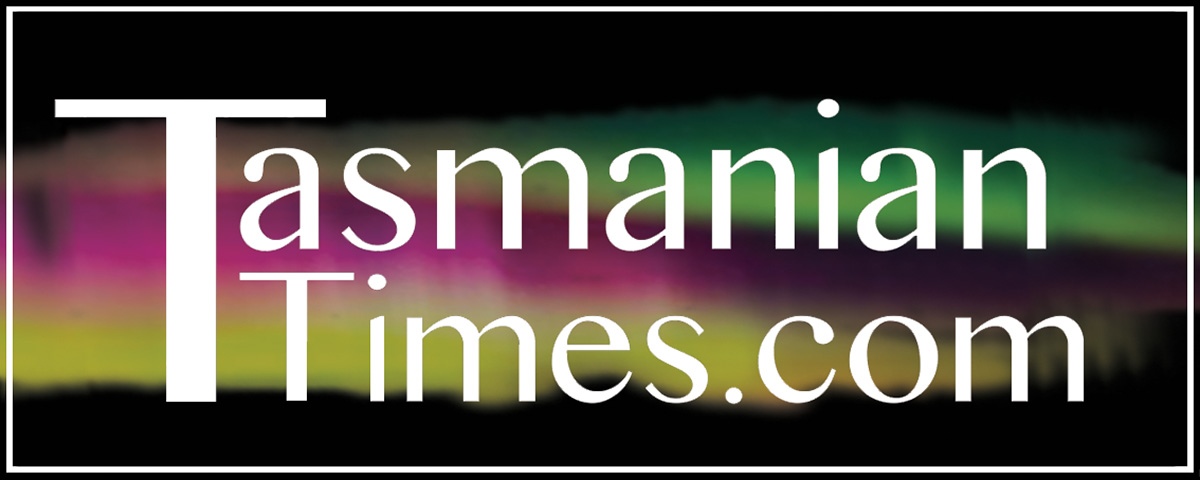 Author Credits: [show_post_categories parent="no" parentcategory="writers" show = "category" hyperlink="yes"]