Ernesto Sirolli, June 4
Huon Valley Guessing Games My thanks to Ambrose Coad (with whom I am not acquainted) for helping to reinforce the main point of my October 10 Tasmanian Times article 'Sirolli who?' ((TT here)
In a TT comment on that article, Coad chided those who are wondering what is happening with the Sirolli project. He wrote: "It is disturbing that some people believe that all good things happen overnight.
A small group have worked very hard and given up their time in good faith to progress the Sirolli Project. With a project such as this, the importance is to ensure the project is established properly to achieve the max possible end result.
Patience is a virtue obviously not possessed by some. The project is proceeded [sic] and we will let the results speak for themselves."
Philip Dickinson (with whom I am also not acquainted), in a succeeding comment, noted that Coad was missing the point. "Oh come on. This isn't about lack of patience, it is about lack of communication," said Dickinson. "Making decisions regarding the establishment of the project without including those who have offered their expertise runs the risk, at the very least, of a perception that this [is] just another smoke and mirrors exercise to feather the nests of a few at the expense of the rest."
Although it is good news from Coad that the project is proceeding, I — like others who signed the "interest" lists at the June 4 Sirolli meeting — am not impressed to hear that a "small group have worked very hard and given up their time in good faith to progress the Sirolli Project".
Are we yet again, here in our lovely valley — in perhaps the worst of the traditions of our own council — faced with the prospect of another totally back-to-front approach to community consultation?
Hard on the heels of the upsurge of enthusiasm resulting from Dr Ernesto Sirolli's inspirational June 4 address in Huonville should have come a working session to which everyone who signed the "interest" sheets (and others if they had only later learned of the Sirolli project) was invited.
At such a meeting, ideas for economic improvement and for business systems and efficiencies etc could have been recorded and collated. Also, the community, at the same time, could have had a say in the assembly of a smaller group that would help the institute to formulate its approach to the project.
Instead, the institute has, unilaterally, assembled its own "small group" that, if what Ambrose Coad says is correct, is making sure that the project is "established properly". Properly by whose standards?
The process the institute is following doesn't look to me to fulfil Sirolli's firm assertion on June 4 that, if you want to help a community, the first thing to do is to ask it what it wants.
Instead, the bulk of those who said they were keen to contribute ideas have waited through more than four months of deafening silence.
Only by accident have we discovered that the institute is working with its own selection of "responsible" citizenry to establish the project. Is the community now to be presented with a predetermined set of ground rules formulated by a so-far mystery group?
If this scenario is even reasonably near the mark, it reminds me strongly of the Huon Valley Council (HVC) in its approach to "community consultation" — which is to first decide what is good for us and then to present us with what the council intends to happen. The only sop council occasionally offers the community is a minor tinkering with a plan. I cannot ever remember it saying, "Oh, that's a better idea — we'll do that instead."
With the HVC, it doesn't matter how bad, inappropriate, aesthetically awful, poorly designed, outrageously expensive or culturally destructive council's plans may be, the community, by and large, is expected to obediently fall into line.
As a ratepayer who looks to Cygnet as his regional centre, I can recall, from the recent past, half-a-dozen take-it-or-leave-it projects that council has foisted upon this region of the municipality:

The yet-to-be-opened new Cygnet medical centre
— The architecturally awkward, at best very ordinary, building that is to house Cygnet's new medical centre in George Street. The design of this building, to the best of my knowledge, was set in concrete; public consultation was minimal; the mode of staffing was never made clear; the services it is to provide were never released in detail; critical voices from among the medical fraternity were never publicised via council; and there has been barely any evidence that council recognised that Cygnet already has three medical/health establishments, or that (in a time of great scarcity of resources for health and education) there remains a very real danger of duplication (even triplication) of services.
— The Mary Street subdivision. This was poor town-planning by council. It should have at least resisted the subdivision on the grounds that the township was already hugely burdened by unsold subdivisions and left the developers to appeal their case. Today, the hugely expensive, long-drawn-out subdivision has resulted in an unfortunate scar on the hillside facing the southern approach to Cygnet. About a dozen 'for sale' signs dot the landscape, and who knows whether those without signs have yet to be sold by the developers. It's going to be a long time before the near-main street southern approach to Cygnet is anything other than unsightly.
— The loss of the lofty peppermint gum that stood near the road on the Mary Street subdivision. Council, in the face of a hugely supported petition to save the tree, decided it would be felled. And come down it did, but only after a savage ringbarking (on two occasions) by some deranged person had ensured that the tree would not have survived even if it had dawned on council that it was both an icon to hundreds of Cygnet folk and that, had it been allowed to remain, it would have at least hidden a portion of the barren subdivision up the hill behind it. The fate of that tree saw Mayor Robert Armstrong — at a public meeting generated by the size of the petitions to save it — yet again demonstrate what I believe is one of his failings as a community leader. (See http://oldtt.pixelkey.biz/index.php?/article/huon-valley-guessing-games-cygnet-heal-thyself/.)
— The pocket public park that is supposed to adorn the bottom of the Mary Street subdivision. This is still a wasteland. Council has resisted offers of community help in designing, establishing and maintaining the planned park and generally ignored community suggestions; and it still appears determined to decide what the park will look like and not give a damn about what the community thinks. True, Cygnet Township Committee has a subcommittee working on the park project but one wouldn't take bets that it has any chance of swaying council from its chosen course.

Loongana Park's new "historic" toilet block nearing completion
— The Loongana Park public toilet debacle. Again, against strong public feeling (two petitions — one for municipality voters, the other for valley visitors — attracted more than 700 signatures), council doggedly pressed on with its plan to demolish the quaint and refurbishable, naively muralled, 40-year-old toilet block and replace it with a "historic" (largely plastic) facility. Not only did council ride roughshod over community sensibilities on this one, it appears to be ending up with a structure that is substantially different from the design it told the township it was going to get. And, even though council is now estimating it will cost about $230,000 all up (after an initial estimate of about $150,000 and acknowledgement that about $100,000-plus would have refurbished the old block), I doubt it will get out of it under a quarter of a million. About $30,000, on council's own admission, had been spent planning its monstrosity even before demolition had started on the old block.

The demolished Loongana Park toilet block
— The proposed car park behind the Cygnet Town Hall. This is a story that is still unfolding (unravelling might be a better word). Council failed to seriously consult with the community (it decided on a Level 3 consultation after the township committee had recommended a top-priority Level 5 consultation). Also, it seems, council consulted less than adequately with those landowners and lessees affected by the development. Last week, council was forced to re-advertise its development application (DA), having included a reference to a Launceston land title in its first application and, it seems, failed to lodge a lot of required information. (I'm still wondering if yet another re-advertising will be necessary before council finally gets its DA right.)
The consequences of these examples — which highlight the dysfunctional relationship council has with the Cygnet community — should be heeded by the Sirolli Institute as it tackles the task it has been charged with in the Huon Valley.
Sirolli, in his June 4 address, could not stress strongly enough his belief — learned, he said, from years in the African aid field — that the only way to help a community is to ask it what it wants. Yet, for more than four months now, his institute has been working with virtually faceless people, presumably to prepare the groundwork for its project.
The concern among some now is that the institute has gathered about it a group of valley "elites" (for want of a better word) who will decide on a grand design that will then be presented to the community (in the fashion of HVC) as a fait accompli.
Maybe this isn't what is going to happen. But, in the meantime, a lot of the community enthusiasm generated on that winter's night in the Pear Room of Huonville's LINC building has been lost because there has been no attempt by the Sirolli Institute to communicate with the community. Indeed, there is a sense of the feudal about its approach.
What the institute has been doing remains a mystery to most people. Other than a telephone call to reassure me that it was working on its commission, and the TT comment by Ambrose Coad, I have learned virtually nothing since June 4.
The Sirolli Institute would have won itself much community goodwill had it issued regular updates on its progress; and, more importantly, told us who make up the "small group" that has "worked very hard and given up their time in good faith to progress the Sirolli Project".
Silence may be golden for some. For a community that showed such enthusiasm for the straw of hope Premier Lara Giddings' hiring of the Sirolli Institute generated, silence has become grounds for scepticism, speculation and, possibly, erosion of hope.
Ernesto Sirolli's organisation should have done what he says is the only way to help a community — by first asking it what it wants, and then keeping it informed. — Bob Hawkins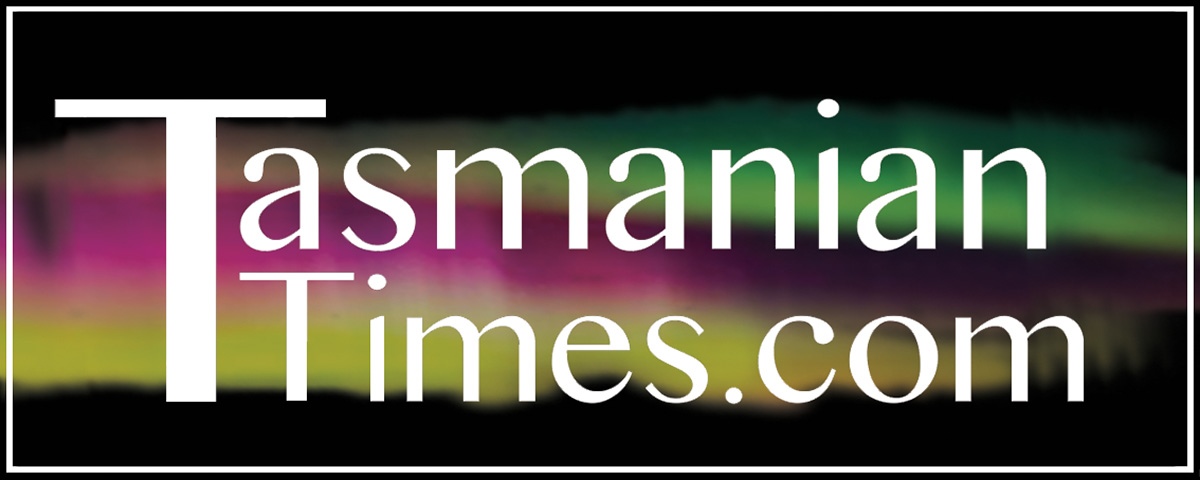 Author Credits: [show_post_categories parent="no" parentcategory="writers" show = "category" hyperlink="yes"]