Bryan Green, right, was not told Bob Gordon, left, had been re-appointed …
By his own admission Forestry Tasmania's General Manager Bob Gordon wanted his Communications/Corporate Relations Manager, Ken Jeffreys gone (TT here).
Ken's outspoken email to FT staff quickly went viral; it was too much for Mr Gordon and Lara Gidding's Government.
Years of pillow fights and pillow talk has knocked the stuffing out this loyal feather-filled friend. The old pillow needed to be made redundant – it smelt and there was no momentum left… no more stuffing left.
As the forestry meltdown in Tasmania deepens, Forestry Tasmania is in crisis and deeply in debt. According to Mr Gordon Forestry Tasmania has reduced its staff by 250 employees in the last two years.
After 30 months of forest peace talking, the players at the table will finally show their hands.
Yet this old feral cat is still being feather-bedded. Understandably the de-feathered chooks are feeling a little cold and fearful just at the minute; who wants to come home to roost, when the feral cat in charge of the hen house is eating them one by one.
Everybody knows, Mr Gordon… everybody knows.
• ABC Online: Events leading to Gunns demise revealed
Administrators of the failed Tasmanian timber company Gunns have revealed the sequence of events that led to its collapse last month.
The details have been released as part of the minutes of this month's creditors meeting.
Early last month Gunns asked the banks to let it keep $17 million from asset sales to cover operating costs until December.
A few weeks later one of the 10 banks in the syndicate withdrew its support, effectively cutting off Gunns financial lifeline.
Over the weekend of September the 22th and 23th the Gunns board scrambled to bring a planned capital raising forward.
On the following Monday it told the banks it had commitments in the order of $55 million.
But the banks, lead by ANZ, told Gunns their position was unchanged.
At that point the board was left with no option but to call in the administrators.
http://www.abc.net.au/news/2012-10-27/events-leading-to-gunns-demise-revealed/4336870?section=tas
• GUNNS LAST DAYS REVEALED – ABC TV 730 Report 26 October 2012
Airlie Ward: A month after Gunns collapse, the timber company's list of creditors has been made public for the first time. Hundreds of people and businesses are owed money, with some debts totalling millions of dollars. One Tasmanian business is owed more than $3 million. Creditors are now waiting to see whether Gunns Administrators and Receivers can breathe life back into the Company so that they can get their money back.
Documents released by the Administrators also reveal the sequence of events in the company's finally days before becoming insolvent. Pat McGrath reports:
Pat McGrath: When Gunns went into voluntary Administration in September, it owed Youngtown [Launceston suburb] based timber contractor Les Walkden almost $3½ million; that's left his business among of Gunns biggest creditors.
Les Walkden: We're not fortunate enough to own all the equipment so… you know, our… our biggest worry is furnishing the debt to the equipment that's used in that job. Ahhm… and that of course is going on… on top of the loss.
Pat McGrath: The debt is for timber harvesting and on-site woodchipping at Gunns' Green Triangle plantations in South Australia and Victoria. Mr Walkden says that the bill is for about 3 months of work.
Les Walkden: When we was in full swing we could put in 1600 tonnes a day into the Portland port facility. So it doesn't take long at those sort of tonnes to run up a few hundred thousand [dollars].
Pat McGrath: Now the company has had to stand down 16 workers at those sites and the future of its interstate operations is up in the air.
Les Walkden: We did jump the fence and do a little bit of work for the 'opposition' over there [in the Green Triangle] with Australian Bluegum Plantations for a couple of weeks, but that's now finished, But we have gone back to work under the Receiver's order with the… with the pine [softwood harvesting] job. So… But most of the guys and the… you know the, ahh… they're all stood down at this point In time.
Pat McGrath: The business is among hundreds of a list Gunns' Administrators made public yesterday [Thursday 25 October]. It includes construction firm, Hazell Brothers, accountant KPMG, Norske Skog paper mills and wine-maker, Brown Brothers. Local Councils including Burnie, Launceston, Huon Valley and Waratah-Wynyard are owed a total of more than $300,000. Tas Ports is owed more than $80,000 and debts are outstanding to Cradled Mountain Water, Ben Lomond Water and the Commissioner of State Revenue.
It's still unclear just how much Gunns owes to the Tasmanian Government for plantation joint ventures.
The Administrators also released the Minutes of this month's creditors meeting in Launceston. It includes a document revealing for the first time the events leading to Gunns collapse.
In late August, Gunns gave its lenders a timeline for its proposed $400 million capital-raising aimed at wiping out some of its debt. In September, Gunns asked the banks to let in keep $17 million from assets sales to cover operating costs until December. Shortly after, one of the banks in the Syndicate [of Gunns' lenders] withdrew its support.
The Minutes of the meeting reveal that: 'At around 4 pm on Friday 21st September 2012, the Company was advised by the Banking Syndicate Agent that one bank had indicated it would not be supporting the release of the $3.9 million of retention monies. Retention of these monies required unanimous agreement.'
Over the following weekend the Gunns' Board scrabbled to bring the capital-raising forward. At a meeting the following Monday it told banks it had commitments for the capital-raising worth $55 million, but the banks led by ANZ told Gunns that their [the banks] position was unchanged.
The next day the [Gunns] Board was left with no option but to call in the Administrators.
Gunns' creditors have a long wait ahead to see if they'll get any of their money back. The second creditors' meeting was due to be held next week, but the Victorian Supreme Court yesterday granted the Administrators an extension until the end of January.
Les Walkden is disappointed about the amount of contact with the Gunns' Administrators and Receivers.
Les Walkden: Nil… virtually, virtually none. Like, I mean we've been talking to the people that we normally talk to in Gunns, who report now to the Receivers. But as far as any communication with the Receiver… it's been virtually… other than one creditors' meeting there has been no communication whatsoever.
Pat McGrath: It's been a difficult few months for the [Walkden] business, vandals inflicted about $750,000 worth of damage to the company's equipment at a [Tasmanian] logging site early last month, but Mr Walkden is confident about the future of the industry.
Les Walkden: The only thing that makes me confident is we've got a lot of plantation trees; those trees will need to be harvested; they'll need to go somewhere. I do really think it's time we… we need to step back a little bit and let the industry sort of sort itself out. You know, I think a knee jerk panic-type reaction – at the moment – would be the wrong… would be wrong.
Pat McGrath: The future of his business is less clear.
Les Walkden: We believe that we can probably scrape through. Ahh… it's pretty tough because we was also employed in the forest industry here [Tasmania] that's well been cut in half, etc, etc. But, like we believe we'll be OK if we can go back to work. The thing is we [i]need[/i] to go back to work… ahh, we need to find work for these equipment and these people. And we believe we'll scrape through.
From here, via David Obendorf:
http://www.abc.net.au/news/2012-10-26/gunns-last-days-revealed/4336370?section=tas
First published: 2012-10-26 05:58 AM
• Bob Annells interviewed by Louise Saunders Drive program ABC 936
Forestry Tasmania's Chairman Bob Annells says the new Board will look to the future after the Government Business Enterprise tabled its annual financial report in Parliament today.
The report a $27.6 m loss for the year to June … more than double the loss of $12 million last financial year.
Mr Annells told Louise Saunders the decision to reappoint Managing Director Bob Gordon was made by the previous Board and was done within normal practice.
On the 'turnaround' in the fortunes of Forestry Tasmania Mr Annells is looking to growing out the plantation estate: [i] 'Until the plantation estate under the control of Forestry Tasmania starts to get to maturity and income flows can start to move from being negative to positive from that source [plantations], then regardless of anything else that's going on Forestry [Tasmania] will really struggle.[/i]
TRANSCRIPT:
Bob Annells: Well the principle issue is we lost our major customer in Gunns. By firstly their withdrawal through native forests, but then of course they've gone into administration more latterly. But … so there was a massive downturn in our income; and it's not just Gunns. It's reflected across our industry because the international situation is very difficult and clearly the woodchip market is in a very dark space. So all of those factors taken together mean that, ahh … despite a lot of effort from management and the previous board to trim expenditure, ahh … they couldn't possibly close that gap in the limited time that was available to them, and the massive downturn – literally overnight – of their income.
Louise Saunders: Well given that loss; and that ongoing loss for Forestry Tasmania, the man in charge Bob Gordon is there, and as we've learnt, is there for a further 5 years. Is that an appropriate endorsement for a man who heads a company that is making a loss?
Bob Annells: Well there are plenty of companies round the world that have suffered very significant downturns in their fortunes. And I don't think Bob Gordon or anyone else could have avoided this result. I think, in a sense you are mixing two issues here. Ahh … I think the Board … what I have seen of the Board – in the month that I have been in the job – that the Board and management have made very serious efforts to cut expenditure; they dropped staff dramatically; they put a lot of pressure on the remaining staff. And I think that needs to be recognised. They've reduced … unfortunately had to reduce massively the payment to contractors, because the work is simply not there. And I think, nobody likes to do that; it trickles through every community in Tasmania. But at the end of the day if the wood can't be sold, then in fact you can't harvest it and you can't justify bringing it in from the forest.
Louise Saunders: Can I ask you about the timeframe then. As you say, it's a job you've held for a month. I understand the decision to sign Bob Gordon for a further 5 years was made by … under the management of the previous chairman; is that correct?
Bob Annells: Yep. That's right.
Louise Saunders: Is it a position, given that it is the Managing Director's position, in which you would have preferred to have had a say?
Bob Annells: Well, ahh … it's irrelevant Louise. I … I wasn't there. The Board, in quite … I think, in you know … there's a couple of facts that need to be injected into the debate. Ahh … the Board is quite entitled to appoint the chief executive in relation to Forestry Tasmania. It's perfectly normal that within 6 months of a contract expiring negotiations are entered into between the Board and the outgoing chief executive. If both parties want to continue that relationship they enter into a new contract to take effect when the original contract ceases. Now, there nothing suspicious about that; there's nothing untoward about it. There are views that I've heard expressed, given the controversy that's going on; given the review process that's just be announced, in relation to splitting Forestry Tasmania, etc, that this in some way may have been inappropriate.
But I leave that to others… but, the reality is that the organisation, when these negotiations took place, Bob was entitled to seek guidance from the Board as to whether he was going to be reappointed, and the board in its wisdom made that decision. [3.42]
Louise Saunders: So, when the Greens are urging the Government to seek legal advice on the re-appointment of Mr Gordon, as you understand that there's certainly no grounds to even be considered?
Bob Annells: Well, I don't want to get in the middle of ahh … ahh … dispute between the Greens and the Government. Ahh … the reality is that I'm satisfied and I'm sure that I speak for the current Board that, ahhhh … that you know, due process was followed to the letter of the law.
Louise Saunders: It's one of the overall issues though, isn't it? You don't want to be involved in a dispute between the Government and the Greens, if the issue of political uncertainty is one of the key areas cited today in terms of the difficulties Forestry Tasmania has faced. Is this really something you really do want to face, if it becomes an ongoing process and drawn out; with the Greens and Labor at war over the head of the Department of … of the GBE of which you chair?
Bob Annells: Well I'm … I'm not sure where this ahhm … you know, this element was injected into this particular process about political uncertainty. It's certainly not in our press release and it's not in anything that I've said. So, what … what I think is clearly a reality, of course, is that with the IGA process going on longer than everybody expected. And it's a very difficult process but it's gone on much longer than was expected. That does provide Forestry Tasmania with some very real operational challenges and budget expenditure challenges.
For example where do you road; where do you spend considerable resources opening up potential new area, ahh … but to find that they are part of the negotiations within the IGA. So, in that context the uncertainty is a problem. But I mean these are problems that every organisation at some point faces. And what I've found in the short period of time that I've been there is that the resilience of Forestry Tasmania as an organisation – both on the ground and at Head Office – in trying to keep things going and being accountable, and spend money as wisely as possible. I mean, I've been tremendously impressed by that and heartened, because whatever happens from the review of the future of Forestry Tasmania. The people who will have to implement it in the first instance are the existing staff of Forestry Tasmania.
Louise Saunders: Well, just one final question… but I will note that those words are actually in the Annual Report written by Mr Kloeden [former Chairman of Forestry Tasmania]. Just to the future, finally briefly; now that you are in the position are you hopeful that over the next 12 months that the financial position of FT can be significantly turned around?
Bob Annells: Ahh … I think it can be turned around over, ahh … a longer period that 12 months. And I think the URS report; ahh … the Auditor-General Report before that, specifically made the point that the financial circumstances of Forestry Tasmania are not of Board or Management. I, I can't recall now whether that was in the URS report or the Auditor-General Report. But certainly the very clear point has been made that these are major international trends that are cascading down to Tasmania.
So it won't turn around quickly and that was reflected in the Government's very far-sighted decision – in my view – to provide up to $110 million of support over the next 4 or 5 years to Forestry [Tasmania].
That's a recognition that even the URS report clearly identifies that until the plantation estate under the control of Forestry Tasmania starts to get to maturity and income flows can start to move from being negative to positive from that source [plantations], then regardless of anything else that's going on Forestry [Tasmania] will really struggle. Unless there is a massive turnaround in the international market place for wood, woodchips and other wood products. And I think most people think that won't happen in the immediate future.
From here, via David Obendorf:
http://blogs.abc.net.au/tasmania/2012/10/forestry-tasmanias-chairman-looks-to-the-future.html?site=hobart&program=hobart_drive
• Jenny Webber, Miranda Gibson: Conservationists seek answers from timber company as forest negotiations continue
Conservationists are today calling on timber company Ta Ann to provide details of their trials of lower quality, smaller and plantation logs that were held in June. As Federal Minister Tony Burke returns to Tasmania this weekend in an attempt to finalise the forest negations, the question of Ta Ann's future role in native forest logging remains unanswered.
Tasmania's Forest Minister Bryan Green announced in June that Ta Ann was conducting trials in smaller and lower quality peeler logs. Green stated at the time that a permanent change at the Ta Ann rotary veneer mills could free up forests for reservations under the state's forest talks to reduce native forest logging.
The Huon Valley Environment Centre and Still Wild Still Threatened are seeking an announcement by the Malaysian timber company about the results of these trials, as they hope that the company has found a way to use wood supply from plantations and we expect forests to get protected
"Ta Ann's wood supply demands have stood in the way of forest protection. They company's continued utilisation of wood sourced from high conservation value areas was identified as a key driver for ongoing logging in the proposed forests, logging was not rescheduled out of these areas. The result of which has been the destruction of vast areas of independently verified national and world heritage value forests," said Jenny Weber of the Huon Valley Environment Centre.
"A rapid transition out of native forest destruction is the only way for Ta Ann to give their Japanese customers the type of eco-friendly wood they have already claimed to be providing. Ta Ann have conducted trials of alternatives, yet the results have not been released to the public," said Jenny Weber.
"The protection of Tasmania's world class forests relies on Ta Ann ceasing to source wood from the destruction of these areas. Our organisations are eager to hear the results of the trials and to know Ta Ann's plans for their future products" said Miranda Gibson of Still Wild Still Threatened.
"The Tasmanian public and the customer companies should be informed about the progress Ta Ann is making to a rapid transition out of native forests. Without a rapid transition there will inevitably continue to be controversy in the global market in relation to their products" said Ms Gibson.
Still Wild Still Threatened is a grassroots community organisation campaigning for the immediate protection of Tasmania's ancient forests and the creation of an equitable and environmentally sustainable forestry industry in Tasmania.
www.stillwildstillthreatened.org
stillwildstillthreatened@gmail.com
PO Box 295. South Hobart TAS 7004
follow us on facebook, twitter and myspace
Watch our videos on youtube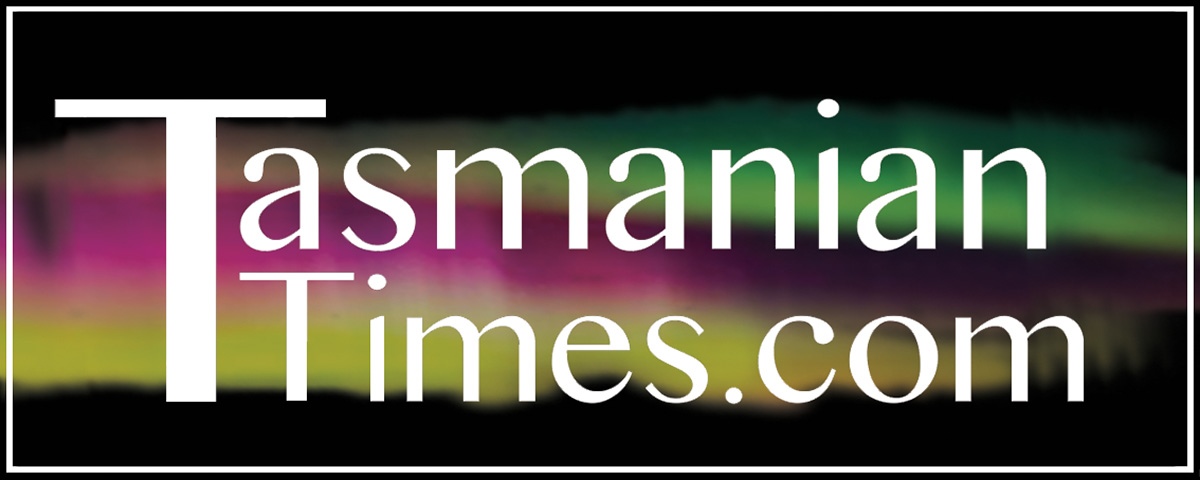 Author Credits: [show_post_categories parent="no" parentcategory="writers" show = "category" hyperlink="yes"]