The Stop the Trawler alliance is outraged that Seafish Tasmania are still pushing for the super trawler Abel Tasman (formerly Margiris) to fish in Australian waters, despite massive public opposition and the related legislation to temporarily ban it.
"The company is proposing to address the outstanding issue of localised depletion with a "move on" clause that is not based on science and therefore may not work. The information is simply not there to show that large ecosystem impacts will not be caused by this super trawler fishing," said Rebecca Hubbard, Environment Tasmania's Marine Coordinator.
"Seafish and AFMA will not provide information to the public on where or when the ship will be operating, or how much fish they are catching. The public will not be able to find out what is going on with this fishing operation. The company's proposals are not based on science and will not reduce concerns about localised depletion or the threat to dolphins and other marine life. Seafish Tasmania's proposals do not address widely held concerns and nothing has really changed in the management of this fishery, so why would the Government overturn this temporary ban and allow them to fish, when there are such great risks to our fisheries and marine life?" said Tasmanian Conservation Trust's Jon Bryan.
"We're not comfortable with this super trawler fishing until we have up to date stock assessments. Seafish has no suggestion for how it will avoid taking sardines from the Great Australian Bight as bycatch and this is a critically valuable industry to Australia. This threatens an existing industry that is environmentally and economically valuable," said Nobby Clark, Tuna Club of Tasmania President.
"The Australian public believe that the Government has listened to their concerns and banned the super trawler from fishing for two years – it would be a gross abuse of public trust if they now allowed the super trawler to go fishing, especially when such significant issues remain around localised depletion, robustness of the quotas, bycatch of threatened species, and whilst the Commonwealth Ombudsman's Inquiry is still under way," said Ms Hubbard.
Rebecca Hubbard, Marine Coordinator, Environment Tasmania
Jon Bryan, Tasmanian Conservation Trust
Nobby Clark, President Tuna Club of Tasmania
Earlier on Tasmanian Times: Borthwick fisheries review integrity compromised?
First published: 2012-10-18 07:35 PM
• BURKE FACES BACKLASH OVER SUPER TRAWLER
Kim Booth MP
Greens Primary Industries Spokesperson
Friday, 19 October 2012
The Tasmanian Greens today warned of another huge community backlash if the Federal Environment Minister surrenders to the demands of SeaFish Tasmania and allows the super trawler to go fishing.
Greens Primary Industries spokesperson Kim Booth MP said Tony Burke would soon decide whether the super trawler should be allowed to operate now, before an expert panel makes a decision on a two year federal review of the EPBC Act.
"When Mr Burke announced this temporary ban, he made it clear that he had concerns about the methodology used by the Australian Fisheries Management Authority to set the quota for the small pelagic fishery," Mr Booth said.
"Placing a few extra conditions on the operation of the super trawler will not fix the poor data and flawed methodology that was behind the increase in the catch limit."
"SeaFish Tasmania representatives have been haunting Ministers' offices in Canberra over the past few weeks, and Federal Government officials have recently visited Tasmania to secretively consult with industry stakeholders."
"Mr Burke needs to know that he would be making a huge mistake by capitulating to the demands of industry because the community aren't stupid, and they are ready to rise up once again to defend the ocean from this marauder."
The Minister's interim declaration will expire on November 20.
• Tasmanian Association of Recreational Fishing Inc: Minister Burke must announce Final Declaration
Federal Environment Minister Tony Burke must follow through with the undertakings he gave to Australia's 5 million strong recreational fishing community and make the Final Declaration banning the Super Trawler FV Abel Tasman (Margiris).
What was announced by the proponent of the Super Trawler yesterday was put on the table for consideration in our discussions as part of federal Fisheries Minister Joe Ludwig's Working Group back in late July. The announced trigger limits and move on provisions were referred to the CSIRO representative, assigned to the Working Group, who indicated they could not give any scientific certainty whether the risks of local area depletion, particularly on the East Coast of Tasmania, would be addressed by the concepts proposed by the proponent.
To our knowledge no updated science has been undertaken since July therefore we see no justifiable reason why Minister Burke should delay in making the Final Declaration banning the Super Trawler whilst his publically announced Expert Panel further assesses the likely impacts of industrial scale fishing operations. Currently we have three separate, but related, processes being undertaken by government into the Super Trawler issue:
1) Minister Ludwig's "Root and Branch,…first major review of Australia's fisheries management system in two decades"
2) the Ombudsman's review into the legitimacy of the processes surrounding the setting of the Total Allowable Catch for the Small Pelagic Fishery and
3) Minister Burke's "Expert Panel to conduct an assessment of all the potential impacts of the FV Abel Tasman before it can be given approval to fish in Commonwealth waters".
Until all of these processes have concluded and reported back to government can the recreational fishing community have any faith that their concerns about the potential impacts of the Super Trawler have been addressed.
TARFish is the independent, government recognised peak body looking after the interests of recreational marine fishers in Tasmania. www.tarfish.org
• Peter Whish-Wilson
Australian Senate Australian Greens Senator for Tasmania
media release
Friday, 19th October 2012
Greens Urge Minister Burke to Remain Strong on Super‐Trawler
The Australian Greens have called on Federal Environment Minister Tony Burke to publicly reject Seafish Tasmania's revised fishery plan for the super-trawler, the F.V. Margiris.
"Minister Burke made some very strong statements on the inadequacies around the system setting the quota, and scientific issues such as localised depletion – essentially reflecting the advice I received months ago," Senator Peter Whish-Wilson stated.
The Minister's interim declaration is due to expire on November 20.
"If Minister Burke fails to issue a final declaration, Margiris could put to sea anytime after that date.
"Seafish's offer is part of a concerted effort to circumvent legitimate concerns around the Australian Fisheries Management Authority process – not to mention the insurmountable weight of public opposition to this proposal.
"I implore Minister Burke to hold his nerve on this and issue a final declaration.
"People are already concerned following the revelation that the Borthwick Review had arrived in Hobart and planned to leave without talking to anti-trawler campaigners.
"The Review only contacted those stakeholders after I raised the issue in Senate estimates, which doesn't fill me with confidence.
"Why didn't it occur to the Borthwick Review to seek input from both sides of this discussion? How could they gain a full understanding through only talking to one side of the debate?
"This goes to show that the fight is far from over."
• Monday on Tasmanian Times: Borthwick fisheries review integrity compromised?
• Download recreational fisher Keith Antonysen's submission to DAFF and Tony Burke. Keith says DAFF has acknowledged his submission but he has received no acknowledgement from Tony Burke's department: Here
• Matthew Denholm, The Australian: Trawler ban may cost taxpayers millions
TAXPAYERS may be exposed to millions of dollars in compensation as a result of the Gillard government's decision to ban the Abel Tasman super-trawler for two years.
Seafish Tasmania, the proponent of the 143m-long ship, has legal advice that suggests it has a good case to overturn the federal ban – imposed by federal Environment Minister Tony Burke last month – on the grounds of procedural unfairness.
Any such successful case would open up taxpayers to liability for compensation, believed to range up to $10 million.
This would be based on costs incurred by Seafish and its Dutch joint venture partners, Parlevliet & Van der Plas, in developing the operation.
These include bringing the freezer factory ship from Europe and not being able to fish since the ban was announced on September 11, with daily wharf fees still being incurred.
…
Seafish argues that, for seven years, it was given to understand by regulators and government that there was no barrier to the use of factory ships in the small pelagic fishery.
…
Fisheries Minister Joe Ludwig said the government was not fully aware of the Seafish's plans before May this year. "The 143m length and nature of the vessel was not made clear to AFMA until at least May 2012, and my office was not made aware until June," Senator Ludwig said.
…
However, emeritus professor in fisheries management at the University of Canberra, Bob Kearney, said the decision to ban the trawler ignored the view of all credible fisheries scientists that AFMA's quota and management regime were soundly based.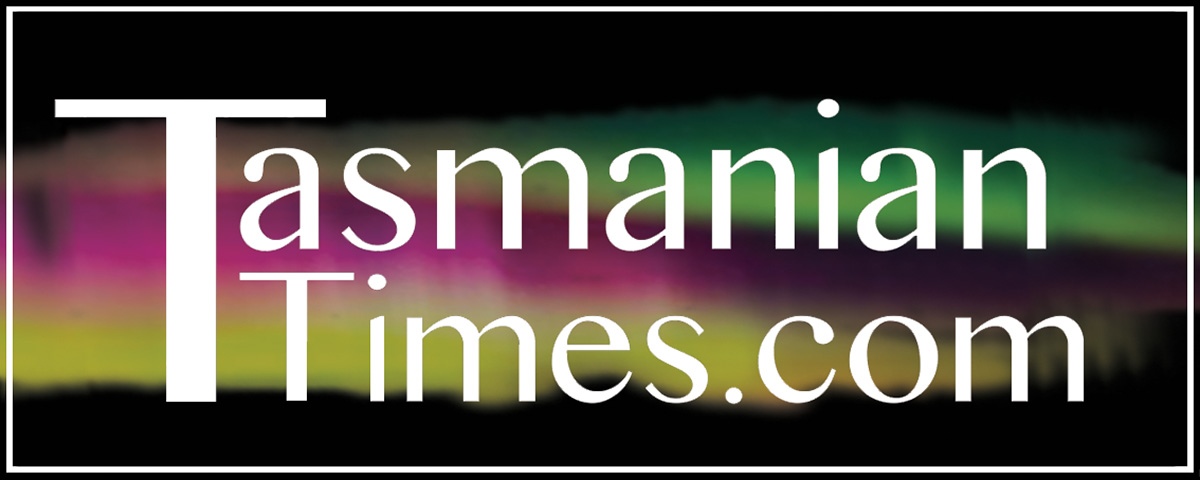 Author Credits: [show_post_categories parent="no" parentcategory="writers" show = "category" hyperlink="yes"]