Ed, Warning: Content may offend …
We've all heard, somewhere, that sex work is just work – an occupation that rational, intelligent women freely choose.
Supporters of decriminalisation of the sex industry peddle this libertarian mantra with awe-inspiring dedication. Those who disagree – who suggest that perhaps prostitution has an unattractive, exploitative character – are comprehensively vilified as moralistic wowsers, or radical feminists intent on making victims of their perfectly capable sisters. They say that those who take issue with an uncontrolled sex industry are seeking to visit emotional, physical and social harm on people who are merely 'doing their job'.
But what sort of 'job' is it? It is, firstly, a job mostly undertaken by women. Sex worker groups decry the perceived failure to recognize the participation of men, and transgender women in the sex industry. This position is nought but a red herring – a lazily formulated ruse to focus attention on minority groups when the true focus should be all prostituted persons, all of whom work in an occupation that invariably involves the repeated penetration of their physical person, but the majority of whom are undeniably women or girls.
Like many occupations, prostitution is one with its own unique jargon, and websites devoted to rating its practising professionals – they're sort of like 'Rate My Teacher' meets 'Penthouse Forum'. One especially salacious offering is the NSW based 'Hooker Looker' website – www.hookerlooker.biz. Punters are invited to visit a variety of brothels, and engage escort services and private sex workers, and then post a review of their experiences online, ostensibly to save their fellows the ghastly ignominy of wasting hard-earned cash on a 'dud fuck'. The site also offers a 'Fireworks Report', and the blurb is so fab, I'll just quote it verbatim –
'Introducing the Fireworks Report, this 'must have' guide gives you hardcore reviews and photos of only the hottest working women in Sydney. Only the top rated, 'cream of the crop' girls are mentioned in this 15 page essential guide. Previously the only way to find these girls was by lucky dip, now anyone can meet them as this list contains around 50 of our Fireworks (top rating) ladies – often screaming, wild and uninhibited ladies who are very good at their job.
This is the stuff that is so hot we can't even put it on Hooker Looker, and it will save your ass from rip offs and disappointments. Some of the hotties in this report have a genuine photograph! Forget the myth that you need to pay top dollar to meet the best women, many of these little (mostly Asian) screamers can suck start a Harley Davidson, and you can book them for as low as $100/30mins if you know where to look. As Trash Hammer says "Blow you load without blowing your wallet". Each tip on this list is regularly checked for accuracy and includes Names, Pics, Phone Numbers and Addresses so that you will be able to immediately join the club meeting with only the Fireworks rated women – some of whom aren't even on our main site.
Imagine – only meeting Fireworks girls on every rat run, no more guesswork and wasted money on dud fucks. If you are into Sydney hookers this will save you time and money. Additionally, if you are planning a trip to Sydney and normally book outcalls, this list will give you a track record of proven winners to invite back to your hotel room. This inside info is banged out by our straight shooting Review Team, who never give up their endless quest – road testing these fillies relentlessly. Many girls don't cut the mustard, they don't scrub up, so they miss the cut. We bypass the duds so that only the hotties make the final list. This critical research data is then distilled into our updated Master Report Doc for overnight email delivery.
Bottom line? Any time you are feeling toey 24×7, you will have the Fireworks Report to rely on. Simply make a few calls, see who's available, make a booking, turn up and bonk the top shelf girls every time. Forget about driving around in circles all night looking for the ideal hooker, for the price of a tank of petrol this report will put you on a bee line to all the good ones. 48 girls over 22 pages, the only form guide available on the Sydney scene including photos of some of the hottest mostly Azn women we know of currently working, plus others make it on the basis of their beyond the call of duty service that makes them truly outstanding'.
The report is probably so engrossing that punters don't care whether it's 15 pages or 22, or that 48 ladies is a tad on the lean side of 50.
Many of the postings on Hooker Looker are written by a gentleman who refers to himself as 'trashhammer' – a thoroughly charming individual who visits brothels on an almost daily basis, and always has a raging good time. A typical 'service' for Mr Hammer goes something like this (a glossary of terms is provided below) –
Picks unbelievable hottie from the line-up. Showers before service. CBJ – or BBBJ if he's lucky – for 10-15 minutes, with the WL gazing adoringly at him as she sucks. DATY if he's onto a real winner. Sex in a variety of positions – mish (kneeling and flat), cowgirl, reverse cowgirl, and side saddle cowgirl, with an explosive, slamming (or pounding or hammering – take your pick) climax in doggie (kneeling or standing) with the service provider turning herself inside out to watch him orgasm. And, then it's off to the next assignment.
Mr Hammer, it seems, is the sex industry equivalent of the much-feared restaurant food critic. Unless he's fabricating his uniformly ball-tearing brothel interactions –and how could that even be possible, when he is clearly a major stud – I suspect he's getting better than average service from the prostitutes he uses, and then publicly rates. Rating by the way, is generally on a scale of one to ten for the body – with comments on breast and arse size, the sex – noting what services were available (see glossary), the condition of the rooms, and the overall experience.
Like many fast-talking, self-styled gurus, Mr Hammer has a following of sorts. Mostly punters with exaggerated notions of their own sexual prowess, and a strong belief in the malicious iniquity of the dreaded 'dud fuck'. Unfortunately, the level of service they receive from Mr Hammer's recommended ladies doesn't always measure up to his glowing, self-congratulatory review, and they can be most displeased. In fact, they can be downright ugly in their condemnation if the woman, or girl, they pay to have sex with doesn't measure up to their pornography-fuelled standards, or the brothel they choose to patronise doesn't offer women of a suitable type (usually very young, very tiny and Asian).
Some examples of that displeasure – for the readers' edification – have been taken directly from the Hooker Looker site, and relate to a variety of Sydney brothels:
Review submitted 22nd September 2012
'Been to xxxxx many times most the ladies are good. The receptionist always knock early which is annoying. Watch out for N she's a bullshit artist but will do anything for rock . And bangs the H in right arm you cant miss them and if she ask to take of the domi say no. trust me'
Review submitted 23rd October 2011
'Yeah, went here a few weeks back, wish I hadn't.
The greeting was beautiful, I had Asians and Australians on offer, I chose a 18 year old girl, when I asked to finger her, she said no, I had to give myself a hard on and she wouldn't even blow me with a condom. I was on top 100% of the time and she wouldn't even let me feel her ass'.
Re: R new Thai cutie – Sat Aug 25, 2012 5:38 pm
'Hey TH,
Can you help a brother out? I went to xxxxx for the first time last week- line up were A (older, pretty face but cellulitis on legs- a no no for me), M (tall and slim but not my type) and R (my type, less than 5″5 B cup and gorgeous face). I was inducted into this special franterniry with pleasure!!
But…
Went back on Saturday 25th Aug to check out C and M… Reviews suggest they are pocket rockets. Booked C, but a girl walks in who would've been at least 5″9… Not my type…I like me short, less than 5″5 more favorably at 5″!!! I really believe it was M (half Indian sounds right). Can you confirm this that C is much shorter and petite?? I refused to see her (nothing personal o her behalf). Got my money back.
The help wanted… I seriously don't like being lied too as I asked the receptionist how tall C is and she said 5″5…Which girls currently working are petite little pocket rockets? I'm talking about <5"5 about < 50 kgs- prefably<40kgs.... And obviously slim. R fits this pretty well, but one always wants to test other offers..! Looking for your experience and feedback TH, obviously a veteran. Im happy to post reviews on future about my experinces'. Re: H from Sri Lan – Sat Oct 09, 2010 11:34 pm
'I reckon if you can find a Sri Lankan in a Sydney brothel you will have a better time than with an Indian. I base this assumption purely on the fact that the Indian middle class are so sexually inhibited that working girls from that sort of background will be full of attitude. The best hookers are from poor, uneducated backgrounds with no sense of judgement. You simply don't find Indian hookers like this, though you do occasionally from other subcontinental countries, including Sri Lanka'.
Review submitted 28th December 2011
'Went there on Saturday night. Picked a girl call G or K as a tattoo on her back say. She asked for money to do extras which I paid but she is cheat. She robbed me off my money without giving the service. Plus they even ring the bell before the time finish. Beware guys don't go for G, saggy boobs, wide pussy, wrinkled tummy mass not at all a good site'.
Review submitted 8th August 2010
'I went some months ago and have to agree with the other two reviews. Girls were chunky, fattish. I went out of there with no service'.
Review submitted 2nd July 2010
'I just went in tonight Friday at about 8.30pm and they introduced me to only 3 girls, all quite chunky and fat. The receptionist said there were only 2 other girls working though I had to wait 30 minutes or 1 hour. Is there anywhere in Parramatta that has hot women?'
Review submitted 11th April 2010
I went in Saturday afternoon at around 3pm. They had 4 women on though 1 was busy so I didn't get to see her. The 3 I saw were not the best. Mid 30s, fattish, one looked like a druggie, one was European and a bit scary looking. The receptionist told me they would have up to 15 women on Saturday evening though I didn't go back to check them out
Re: S – Tue Sep 18, 2012 7:48 pm
'I've had a few of those as well from various places. It's even worse when you are using your last money to punt and end up having a shit experience.
You should be allowed to pay as much as you think the service was worth AFTER you're done. (within reason)'.
Re: C – Fri Jun 08, 2012 5:13 pm
'@TH
I usually pick the friendliest, most energetic one. I hate the hard sell, but unless there is an absolute standout, I normally pick based on the one that seems to want it the most – no point picking someone that is tired from a big day just because they look a teeny bit better.
So, I agree, shops probably should consider giving their girls tips on how to sell themselves without needing to get all pushy about it'.
Re: C – Sun Jun 17, 2012 1:16 pm
'Are they really that pushy'
Re: C
‬‬‬‬‬‬‬‬bytrashhammer‬‬‬‬‬‬‬‬ – Sun Jun 17, 2012 2:30 pm
'They are only pushy as you LET them be. You are in control, you have the cash'
(Bold italics added, to emphasise the true mindset of punters, and the ugly reality of the prostitute's situation).'
And so it goes on. A dedicated punter could spend hours trawling through this quagmire of overblown bullshit, as peddled by the delusional Mr Hammer and his ilk, mixing unhappily with the base irritation of men who blew their cash on a DUD FUCK!!
Perhaps those groups that claim to represent the interests of prostitutes – that claim to be working against the marginalisation of sex workers and the social discrimination they experience, can answer this question. In what distorted universe is it acceptable for a working woman to be discriminated against in the workplace because of her breast size, or the shape of her arse, or her age, or her weight, or her height, or because she has cellulite on her thighs?
The short answer is that it is never acceptable in a modern, civilized society, and yet organizations which insist that sex work is a job like any other, are apparently oblivious to the perversity of their stance. Is degrading discrimination in the workplace acceptable to prostitutes, as long as society pays lip-service to the notion that sex work is 'just a regular job'?
The NSW government has recently flagged its intention to legislate for regulation of the sex industry, ending 15 years of decriminalisation, and prompting loud protest from groups purporting to represent prostitutes. Decriminalisation of prostitution is favoured by these groups, but the NSW government has linked this approach to escalating corruption and sex trafficking.
Tasmania will shortly be considering a review of its own sex industry legislation – a discussion paper has been released, with submissions sought, received and published. Many of those submissions recommend adoption of the Swedish, or Nordic, model of sex industry legislation. This model has three principal features – the purchase of sexual services is a criminal offence, the provision of sexual services is NOT a criminal offence, and there are comprehensive, well-supported exit programs available to prostitutes who wish to leave the industry.
In plain terms, the Swedish model legislation targets those who purchase sexual services – the punters, like those quoted above, who think paying for sex with a prostitute entitles them to temporary possession of his or her body for the purposes of their own gratification, and further entitles them to judge the worker's performance and personal appearance in terms that would be an offence in any other workplace.
Sex worker industry groups are implacably opposed to the Nordic model legislation, despite its documented success in reducing levels of sex trafficking, and moderating the harmful consequences of prostitution for many sex workers. Why is this so?
The 'sex work is just work' position is untenable, given the many degradations visited on prostitutes in the workplace. The 'free choice' argument is similarly constrained by any normal notions of common sense – who would voluntarily choose to be paraded before potential clients like an animal, and, if selected, perform sexual acts to order, complete with a level of moaning and/or squealing sufficient to persuade the client that he's succeeded in getting you off?
And, don't get me started on male and transgender prostitutes. Their work situation can be even more distressing than that of a female sex worker. When sex industry advisory sites are giving tips on sex with shit (SCAT) the boundaries of what reasonably constitutes a regular everyday job have clearly been breached.
Resourcing Health and Education in the Sex Industry (RhED) advises at http://sexworker.org.au/Portals/0/documents/2011%20BoysTipsSex.pdf – Trade Tips for Male Sex Workers, as follows:
'You can ALWAYS say 'NO' if you do not feel comfortable when a client requests you use shit during a session.
It's NEVER safe to get shit in your mouth (even your own shit) or near your urethra. If you are forced or have to eat shit, seek medical advice immediately afterwards. If the client wants to eat your shit and you can do it, go ahead. However, do not let him kiss you, give you head, or lick your ass until he has cleaned up afterwards'
The advice is solid, but an occupation in which a worker could be forced to eat shit is not a 'regular job', and thousands, or indeed, millions of words proclaiming sex work to be a legitimate, freely chosen profession, on a par with school-teaching, or nursing, can never make it so for the majority of those involved.
Punters can demand whatever they desire, and their demands are becoming increasingly degrading, and dangerous for sex workers – they should be removed from the shadowy recesses of the sex industry and placed firmly in the spotlight of government attention. Only a Nordic model of legislation can do that.
The Language of Prostitution – A Short Glossary of Terms (by no means complete)
BBBJ – bareback blow job – oral sex without a condom
CBJ – covered blow job – oral sex with a condom
CG (cowgirl) forward – sex with woman on top facing punter
CG (cowgirl) reverse – sex with woman on top facing away from punter
CG (cowgirl) sidesaddle – sex with woman on top facing sideways
CIM – come in mouth
DATY – dining at the Y – male to female oral sex (a woman flat on her back with her legs spread makes a 'Y' shape)
DFK – deep French kissing
Doggie – self-explanatory
French – oral sex female to male
FS – full service (includes penetrative sex)
GFE – girlfriend experience – for clients who want a bit of conversation
Greek – anal sex
MILF – mother I'd like to fuck – an older prostitute
Mish – missionary position
Natural French – oral sex female to male without a condom
PSE – porn star experience
R&T – rub and tug (hand job)
SCAT – sexual activity involving faeces
Spanish – tit-fucking (no other way to say it briefly)
WL – working lady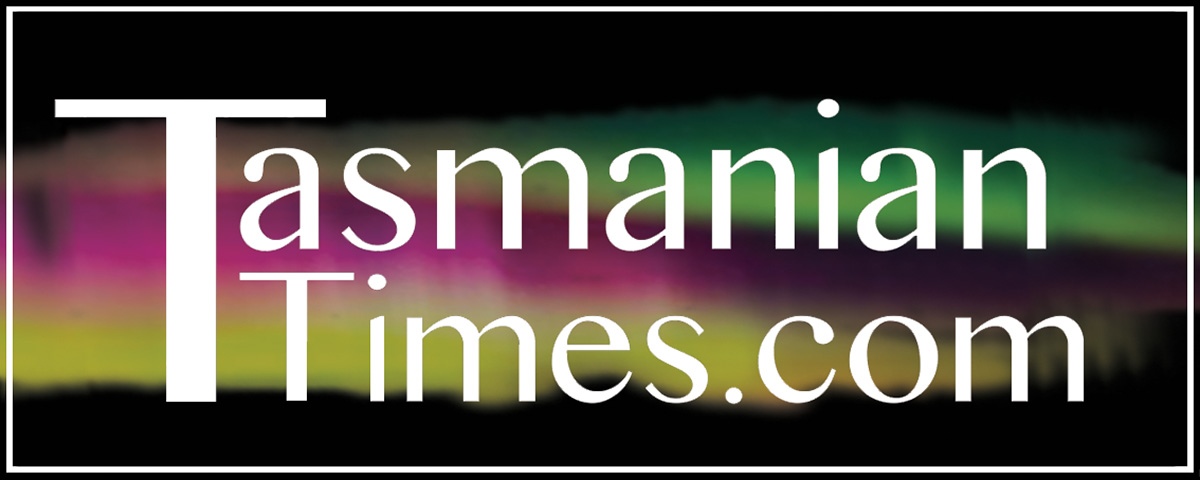 Author Credits: [show_post_categories parent="no" parentcategory="writers" show = "category" hyperlink="yes"]