ABARES, the Australian Bureau of Agricultural and Resource Economics and Sciences, has just released its latest assessment of the state of agriculture in Tasmania. Largely, it does what you would expect it to do; it confirms what we suspected, but it puts numbers to the theories. Perhaps the most significant statistic is that Tasmanian farms have become more profitable than the national average.
Overall, we punch above our weight, just. Our farmers account for three per cent of the nation's agricultural production, $1152 million in 2010/11, and we have three per cent of the farms, 3348 of them.
Of those farms, 64 per cent of them produce less than $150,000 of commodities a year, but 15 per cent produce more than $500,000 a year.
Milk is king. It is worth $312 million a year, which is more than a quarter of all agricultural production here. Tasmania accounts for eight per cent of national milk production. About 93 per cent of that is used to manufacture cheese, butter and milk powders.
Vegetables constitute 16 per cent, cattle and calves also 16 per cent, wool eight per cent, fruit nearly eight per cent and sheep and lambs 3.7 per cent.
However, the outlook for dairy everywhere is not great. ABARES predicts lower average dairy prices in 2012/13 in the light of the economic downturn in Europe and weaker demand growth in Asia.
All dairy-exporting nations will feel the pinch. European production is expected to be limited to one per cent, US production is expected to fall by 1.4 per cent while New Zealand's should be unchanged. ABARES predicts the Australian farm gate price for milk will fall by seven per cent to average 39 cents a litre.
What does this mean in terms of money in the bank? The take home message is that over the last three years things have got a lot better for the average Tasmanian farm, but they certainly needed to. In 2009/10, the average farm cash income was only $53,240. In 2010/11 it was up to $100,600. This year it is predicted to be $105,000.
With that improvement in cash income, the average profit has grown from just $11,250 to $54,000 last year and an estimated $71,000 this year. Nationally, the current average is $48,000. But, at the same time, average farm debt in Tasmania has grown in those three years from $244,170 to $291,200 to $326,000.
I think that lends weight to the adage that to make more you have to invest more. You would anticipate that the debt levels would increase in the next few years, particularly with so many farmers outlaying considerable sums to take advantage of the irrigation infrastructure. To improve farm productivity you have to invest your time and your capital.
The ABARES report, which is called Commodity outlook and financial performance of key agricultural industries in Tasmania, records the demise of one of our most valuable long-term crops, trees.
In 2006, it says, 6510 people were directly employed in forestry in Tasmania. In the next five years it fell 47 per cent to 3460 people. In Burnie the fall was dramatic, from 455 to 124.
The problem for plantations on private land is clear. In the five years to 2010/11 woodchip exports fell by 34 per cent, to 1.5 million tones, but in the last 12 months they fell 75 per cent to just 360,000 tonnes.
From all of that, you deduce that the future looks bright if you, as a Tasmanian farmer, look forward rather than back, look to new commodities, to new markets, and that you back your judgment through sound investment in infrastructure and the means of production.
The ABARES report can be found here:
http://adl.brs.gov.au/data/warehouse/cofp_d9abcc006/cofp_d9abcc006Tas/CP12.13_OutlookTas_v.1.0.0.pdf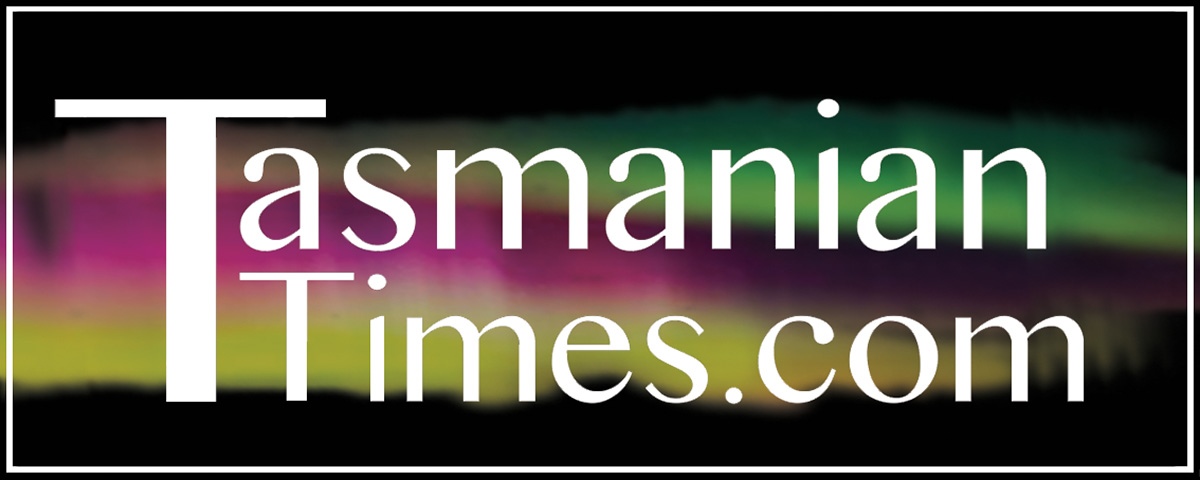 Author Credits: [show_post_categories parent="no" parentcategory="writers" show = "category" hyperlink="yes"]