One of the most succinct analyses of the Gunns Ltd implosion was penned at the weekend by former Labor Leader Mark Latham, writing in the Australian Financial Review. Courtesy of AFR Subscriber – fast-fingered reader Dick – here it is …

Picture: Matt Newton: http://www.matthewnewton.com.au/Commercial/People/1/
In politics, hatred is not uncommon. It often sustains factional fights within parties and personal animosities across the parliamentary chamber. Democracy deals with this through public debate, allowing its elected representatives to vent their feelings and frustrations via partisan rhetoric. If quarantined to intra-party and personality clashes, hatred is not necessarily a debilitating emotion. It need not compromise the quality of public policy. Sometimes it is even seen as a virtue, a sign of passion and fire in a politician's belly.
The story of Gunns is devoid of any such virtue. It involves the worst kind of political hatred: that which spills over into government decision-making. I saw this emotion – raw, venomous and unrelenting – when I visited Tasmania in March 2004 as leader of the opposition, hoping to examine the claims and counter-claims about forestry conservation.
As I recorded in my diaries, discussions with pro-Gunns representatives were "a hate session on the Greens". When I announced my intention to tour the Styx forest with Bob Brown and listen to his side of the debate, one of the leading industry claquers, the Labor Member for Lyons, Dick Adams, threatened to blockade my visit. This was the type of extremism one normally associates with totalitarian regimes: a bid to restrict the free movement of a political leader by closing the road in front of his vehicle.
Far from quarantining their dislike of conservationists to personality differences, the state's Labor leadership, union officials and industry advocates were determined to destroy the environmental movement through the manipulation of public policy. Whatever Gunns asked for, whether by way of forestry access, development approvals and industry welfare, they were determined to deliver the necessary concessions. At one level, this was a corporatist model, when capital, labour and the state lose sight of their distinctive roles and responsibilities and blend into a single unit favouring business interests.
In fact, the pro-Gunns sentiment was so strong it went beyond corporatism. It was more like a cult. I left Tasmania convinced that the people I had met rivalled L Ron Hubbard and the Scientology movement in their fanaticism. It was impossible to get them to consider alternative points of view and reach a rational compromise with the conservationists.
Like all cults, the pro-Gunns clique was blind to the facts. It had no understanding of the realities of economic change and market forces. Gunns' plant machinery was archaic, a step back into the Industrial Revolution. Its customer base was dwindling, as a result of weaker export markets and consumer resistance to old-growth wood. Like many extractive industries, it had failed to develop value-adding strategies and production. The only thing sustaining the company was corporatist support and a cult-like faith in its future.
In effect, the Gunns workers were being dudded. They had no job security, no sustainable financial prospects, just a series of delusional promises from the industry's supporters. The responsible policy action was to help them adjust to economic decline with a generous restructuring and retraining package. Having rejected Labor's offer in the 2004 election campaign, these workers have now lost everything. Even some workers' severance entitlements from the company are in doubt.
The only positive to arise from the fall of Gunns is the hope it brings for ending Tasmania's 30-year forestry war, for ending the perversion of forestry policy. The state's economic strategy must return to an even-handed stance, promoting skills development and market-based competitive advantages.
The lessons for Labor are timeless. Corporatism never works. Picking winners never works. Corporate welfare never works. Hateful policymaking never works. When industries decline, the Labor movement's responsibility is to restructure and retrain, not to sell short the workers by engaging in the chimera of economic cultism.
Mark Latham was federal Labor leader from December 2003 to January 2005.
• Colin Benjamin, The Power Index: Where the Gunns board went wrong
Investors in failed Tassie timber company Gunns who are holding their breath until the middle of October should make an appointment with their favourite shrink to have their head examined on October 16.
That is when investors will learn the fate of the funds that were handed over to Gunns before the appointment of an administrator, who is trying to flog a couple of used sawmills to investors from China.
That is also the day when it will become obvious that there is no way that the pulp mill can avoid throwing a few hundred workers on to the wood pile.
Gunns issued $120 million worth of hybrids back in 2005 with a face value of $100, which paid floating interest at the bank swap rate plus a margin of 2.5% — a similar arrangement to many of the current hybrid issues. In October 2008, these were to be redeemed for cash, converted into ordinary shares or the margin would "step-up" to 5%, which is what actually happened.
By early 2009, as the global financial crisis hit, the hybrid share price had halved, which meant that the effective interest rate that investors received soared to about 18% per annum. The company apparently had assets that more than covered all its debts, so there was a possibility of a 100% capital gain if and when the hybrid was redeemed. See more …
… and read the full article here
• Nick Clark, Mercury: Gunns loss to hit taxpayers
TAXPAYERS will take a $239,008 hit after the collapse of Gunns.
The State Government will not seek repayment from Gunns of $239,008 in costs it incurred on behalf of the timber company for roadworks under the Batman Highway in 2008.
The Government paid for the under- road crossing designed to contain a pulp mill water pipeline after Gunns said it was under "extreme financial pressure".
The Department of Infrastructure, Energy and Resources officials feared a three-month delay in Gunns agreeing to pay for the culvert would delay work on the $70 million East Tamar Highway upgrade in 2008.
A department spokeswoman said yesterday the money for the culvert had not been paid by Gunns.
• Ex-Chairman Gay opts not to front court. Court hears Gay sold shares after meeting doctor
Former Gunns boss John Gay has not attended a preliminary hearing of insider trading charges laid against him
John Eugene Gay has pleaded not guilty to two counts of insider training when he was the executive chairman of Gunns
The Australian Securities and Investments Commission (ASIC) alleges Gay sold 3.4 million Gunns shares in December 2009, two months before the company's share value dropped by 20 cents.
Gay has not attended court for the proceedings.
His lawyer Philip Priest told the court it was not in his client's best interests to attend and it was unnecessary for him to be in court for the pre-trial hearing.
There was no objection from the prosecution.
• Greg L'Estrange and the Gunns nightmare, Andrew Darby, The Age, here
• TFGA takes the lead in Gunns' aftermath
The Tasmanian Farmers and Graziers Association is taking a leadership role in the wake of the Gunns' collapse, organising information sessions for those who leased their land to the company for it to grow plantations.
TFGA CEO Jan Davis met recently with both the Gunns' administrator (PPB Advisory) and the receiver (KordaMentha).
"With their assistance, we're pulling together some information for affected farmers about the process and what happens from now on," Ms Davis said.
"Other industry players, including SFM Forest Products and Forestry Tasmania, are assisting us in this process.
"What is clear is that people are confused," she said. "It is proving complex to work out exactly how many farm foresters had leased their land to Gunns, how many own the trees and how many trees Gunns owns. There are many permutations: there may be as many as 600 leases and 250 lessors. There's also the complication of the managed investment schemes for which Gunns is the responsible entity."
Ms Davis said this was a traumatic time for all involved.
"We believe that the more people know and the better informed they are, the better they'll be able to deal with these difficult circumstances and the hard decisions they may face in coming months.
"So we're organising some information sessions for affected farmers where they will get an update on the Gunns' processes and also be able to speak to legal and accounting specialists. Dates are yet to be confirmed, but this will hopefully be next week," Ms Davis said.
She said if landowners want to make sure the TFGA has their contact details for these sessions and other related material, they should send an email or call on 6332 1800.
"This offer is open to any affected farmer, whether or not they are a TFGA member," Ms Davis said.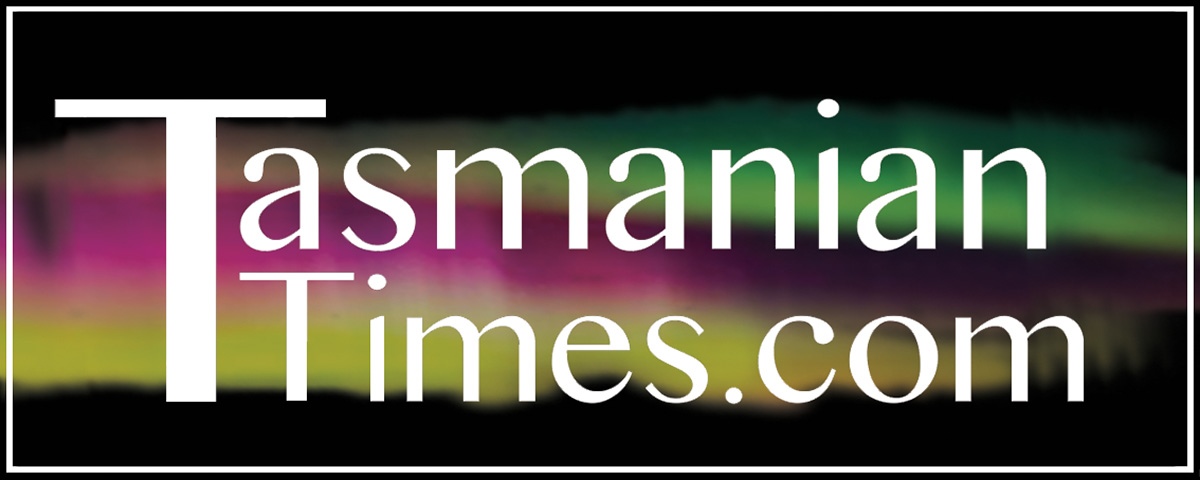 Author Credits: [show_post_categories parent="no" parentcategory="writers" show = "category" hyperlink="yes"]