National advocacy group GetUp! is targetting national retailers Bunnings and Harvey Norman in the wake of the Tasmanian forests peace talks collapse.
Says GetUp!:
Save Tasmania's Forests
Tasmanian's forests agreement has just been scuttled.
Old growth sawmillers have claimed that if they support the agreement which would see the industry restructured and some of Tasmania's most amazing old growth forests protected that Harvey Norman and Bunnings would cancel their contracts.
We can rescue the Tasmanian forest agreement and secure the protection of Tasmania's irreplacable forests.
To do that we need to call on Harvey Norman and Bunnings to publicly declare whether they support or oppose the agreement.
Add your voice to the call now by filling in your details to the right: HERE
• David Obendorf: Smoke & Mirrors in failed forest deals
FIAT persists in running with the falsehood that this deal was all about access to a native forest saw log wood supply only. Nothing could be further from the truth.
The sawlog wood supply was negotiated in the interim IGA of last August 2011 down to 155,000 cubic metres per year [b]but[/b] they don't mention the [b]265,000 cubic metres[/b] of high quality veneer logs of mature hardwood forests to satisfy Ta Ann's guaranteed wood supply quota. Together those two wood supply quotas are 420,000 cubic meters per year of high quality hardwood logs.
Don't be bamboozled by Mr Edwards claim that they have reduced their claim by 55% – it is more of what you would expect from FIAT.
Forest Industries Association's Terry Edwards said industry groups had already made big compromises.
[i] 'We started at 348,000 cubic metres a year when this process began, we're down now with a claim at 155,000.
That's well over 50 per cent of the wood supply the industry had. The environment organisations on the other hand started with a reserves claim of 572,000 and they've reduced that by about 20 per cent.'[/i]
And where do those high quality hardwood logs come from? Certainly not existing plantations.
[b]Forest peace talks fail [/b] ABC TV News – Saturday Oct 27, 2012
Despite last-minute attempts to save Tasmania's forest peace talks, the State and Federal Governments say there's no hope a deal will be reached.
Brad Markham reports:
http://www.abc.net.au/news/2012-10-27/forest-peace-talks-fail/4337268?section=tas
Quotes from Saturday 27 October 20012:
Don Henry: I am very, very disappointed.
Terry Edwards: We were hoping we'd be able to produce a better outcome than this.
Vica Bayley, TWS Representative: The responsibility for the collapse of these negotiations rests fairly with FIAT and a small number of old-growth saw-millers, who have been unwilling to accept that they need to change.
Terry Edwards: No, I don't think that's fair comment at all. The environment organisations on the other hand started with a reserves claim of 572,000 [hectares] and they've reduced that by about 20%. We've reduced [wood supply claim for sawlog] well over 50%; them 20%
Industry players claim it was environmentalists who refused to budge
Lynton Schneiders, National TWS: Look the environment movement have bent over backwards trying to find wood for this industry
Tony Burke, federal Environment Minister: I'm deeply pessimistic about the capacity for there to be an agreement. It was a wonderful opportunity for Tasmania; a really wonderful opportunity.
Bryan Green, Tasmanian Forest Minister: It's become clear overnight [Friday 26 October] that it's almost impossible for them to reach that agreement.
Matthew Groom, Liberal Opposition spokesperson: Any residual credibility for this Government has gone and the Premier should do the right thing by the Tasmanian people and call an election.
Use the TT NEWS dropdown menu (top nav bar) for Mercury, Examiner, Advocate, ABC etc news/comment on the collapse …
• Earlier on Tasmanian Times: Collapse! At what cost?
… • Lara Giddings: Government will not give up on challenges in the forest industry (echoing ABC reports)
• Lara Giddings
Premier
Monday 29th Oct 2012
Government will not give up on challenges in the forest industry
The potential failure of the Tasmania Forest Agreement talks has highlighted more starkly than ever what both sides stand to lose if an agreement cannot be reached.
The Premier, Lara Giddings, today urged both the industry and ENGOs not to lose sight of what they have been working to achieve for over two years.
"The prospect ongoing conflict, industry uncertainty and no new reserves illustrates just how much is at stake for both sides of the forest debate if an agreement isn't reached," Ms Giddings said.
"My message to the groups around the table is there is still time to reach an agreement that provides long term security for the industry and a win for the environment."
Ms Giddings said it had taken courage and leadership for the State and Federal Government's to let the negotiations run their course.
"There are no quick or easy solutions to this debate but fear of failure should never get in the way of trying to reach an outcome.
"The forest industry will continue to change but our ability to manage that change will be made much harder without an agreement."
Ms Giddings said the Liberal Party's claim that legislation could solve the conflict was a sham.
"Legislation will not solve the problem of the high Australian dollar, it will not address changing market demands and it will not stop overseas campaigns.
"What we have seen in recent days is the exposure of the Liberal lie that simply tearing up the IGA would make all the problems in the forests go away.
"Tasmanians should consider where the industry would be now if we had taken the Liberal party's do-nothing approach – there would have been no assistance to contractors, no funding to diversify regional communities and an escalation of market based campaigns."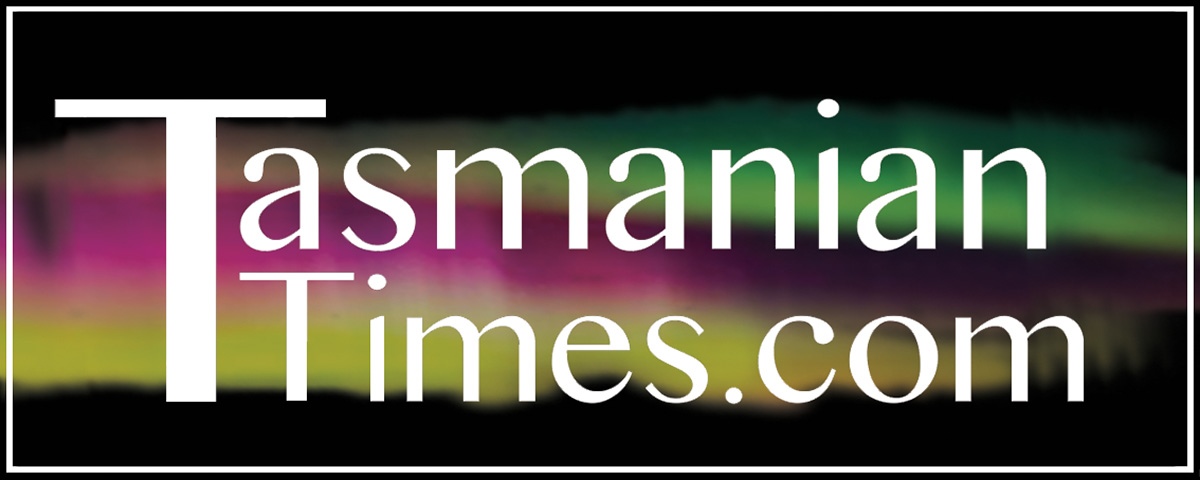 Author Credits: [show_post_categories parent="no" parentcategory="writers" show = "category" hyperlink="yes"]