On February 15 this year, TT finance analyst John Lawrence penned a hurried note on the health – or otherwise – of Ta Ann Tasmania. As TAT holds crisis talks with the State Government which is attempting to revive forest peace talks, we reproduce that hurried observation.

Pic: Matthew Newton, http://matthewnewton.com.au/Commercial/People/1/


Pic: Matthew Newton, http://matthewnewton.com.au/Commercial/People/1/
Your correspondent Wishy (#19, Police called as Nikolic heckles. Misdirected abuse in Huonville. Global protest ramps up, HERE) asks: "what evidence do the MLC's or any other Ta Ann supporters have that NGO information campaigns are actually what has impacted Ta Ann's profitability and led to the shut down of capacity? Has anyone looked at Ta Ann's financials in this regard? Are they available for scrutiny?"
The answer to the last part of the question is 'yes'. Ta Ann Tasmania Pty Limited files annual financial statements with ASIC each year.
The latest report for the year ended 31st December 2010 reveals a company turning over $37 million pa with total assets of $82 million. It employed 133 people.
That's the good news.
TAT's gross profit was a negative $5 million. In other words the direct manufacturing costs including wages and payments to FT exceeded the revenue by $5 million.
After overheads of $9 million and other adjustment for finance and FX the overall loss was $11 million.
The operating cash flow was also negative, this time a negative $9 million. TAT survived by a cash injection from a related party.
As is common with forestry companies, TAT was in breach of lending covenants so all of its bank debt was classified as current as it was repayable immediately.
This of course led to the all too familiar sight of a forestry company struggling to satisfy the going concern basis.
The bank debt of $10 million was repaid shortly after the end of the year with a cash advance from an associate; hence Directors were able to sign a solvency declaration.
TAT's woeful cash flow also meant it was unable to pay trade and other amounts to associates, and $20 million out of a total of $26 million was converted to equity, more shares were issued in other words.
TAT's assets of $82 million are virtually all represented by a TCFA grant of $9 million yet to be written off and loans and equity from offshore associates. To date $18 million of equity has been eaten away by losses.
But the Sugar Daddy so far has been able to help when needed.
There are no overall winners if losses continue. And of course the social losses are much larger, because there is no way FT makes a cash profit from its sale to TAT of 300,000 tonnes. If it did it would be crowing from the rooftops. What's the stumpage return … $35? FT won't ever tell us and I'm not sure? Say $10 million in total? Overheads? Roads? Replanting? Not to mention the 'costs' of the fallen trees entrusted to FT by us the benevolent owners, which FT conveniently and continually ignores.
In short, TAT is a dog, unprofitable, cash flow negative and completely and utterly dependent on overseas associates.
I've yet to see this model paraded as a desirable basis for a long term sustainable industry.
From a public policy perspective I'm not sure it's an appropriate issue at this time for people to take such a critical stand.
Colonel Custer comes to mind.
John Lawrence was employed as an economist working interstate before returning to Tasmania where working life has been spent as an accountant in public practice. He was the 2011 Tasmanian Times Tasmanian of the Year for his ability to translate arcane company financials by lucid analysis. He warned years ago of the looming financial disaster facing Managed Investment Schemes, and the truth about Gunns Ltd. All his analyses on Tasmanian Times, HERE
• "I thought we had built a position of trust…"
David Obendorf
[From the ABC transcripts – 29 October 2012]
[b]Terry Edwards[/b] was in the ABC Centre Hobart on Monday morning to explain why his Association could not strike an agreement with the ENGOs.
[i] 'The discussions fell down because the environmental organisations [TWS, ET and ACT] were unable or unwilling to meet the commitment made by the Tasmanian and Commonwealth governments to minimum wood supply levels identified in Clause 7 of the Inter-governmental Agreement. That agreement stipulated 155,000 cubic metres of high quality saw log and 265,000 cubic metres of rotary peeled veneer billets and 12,500 cubic metres of special species timbers. What was on the table was some figures less than 130,000 cubic metres of high quality saw log, less than 160 000 cubic metres of rotary peeled veneer billets and less than 8 or 9,000 cubic metres of special species timbers. …
What the real issue was that the reserves outcome was to be tailored to a number [hectares of forests] to allow those wood volumes to be met. Environmental groups would not compromise to the levels necessary to reduce their reserves claim for aspirational conservation gains down to a level that would allow the Government-guarantees to be met.' [/i]
[b]Vica Bayley[/b] was on the phone to explain why the ENGOs did not strike a deal:
[i] 'What has happened is that these big saw millers want to see some of their colleagues exit the industry and then take up the balance of that exited supply, which means this agreement is simply not doable. But for a small handful of old growth saw millers to hold up this agreement because they want the wood that their colleagues want to voluntarily relinquish, I think, is a sad indictment on those millers.
A small number of old growth saw millers seem to be standing in the way of this agreement. I note that Ta Ann are saying publicly that they support the IGA and they want an agreement, as are the majority of players across industry…'[/i]
A fragile attempt at peace wounded by a lack of trust:
Terry Edwards: [i] 'Having a look at the outpouring of anger and the re-declaration of war by Vica [Bayley] and some of his colleagues in the environment movement, and the intemperate remarks by Minister McKim makes me wonder whether in fact there was any 'good will' in the room and in fact whether there was any genuine good faith attempt to resolve these issues. Because, it seems to me, that the re-declaration of war was drafted well in advance of the announcement by the two Ministers [Burke and Green] on Saturday morning.
I find it frankly quite regrettable… I thought we had built a position of trust between each other in the room over the 2½ years that this process has been going where we could actually have dialogue. But, ahh…. I don't feel that that's the case anymore.'
• Meanwhile, Gunns may follow Great Southern suit, The Age, here
• Yesterday on Tasmanian Times: GetUp! targets Bunnings, Harvey Norman. But it aint over …
• Dr Phill Pullinger, Director, Environment Tasmania, The Conservation Council: Bunnings' commitment breathes new life into forests agreement
The confirmation that Bunnings, one of Australia's leading retailer of home improvement and major supplier to project builders, tradespeople and the housing industry, supports the Tasmanian forests agreement, is a major breakthrough that could breathe new life into the agreement, according to Tasmania's peak environment body.* (see below)
The Tasmanian forests agreement negotiations collapsed on the weekend when the agreement was blocked by the sawmill members of FIAT.
"Australia's leading retailer of home improvement and a major purchaser of sawn timber products have said that they support the Tasmanian forests agreement," said Dr Phill Pullinger, Director of Environment Tasmania, "This is a major breakthrough – and we believe breathes new hope into the forests agreement after the agreement was blocked by FIAT's sawmill members on the weekend,"
"We are hoping that the this gives the sawmill members of FIAT that blocked the agreement a clear indication of what their customers want, and hence pause for thought about rejecting the peace deal with environment groups and the funding package from the governments," he said,
"We are committed to the Tasmanian forests agreement and all that it means for Tassie's forests, regional communities and the future of the Tasmanian forestry industry."
* In a statement to GetUp yesterday, Bunnings Managing Director John Gillam said that:
"Bunnings has always been supportive of a Tasmanian forest agreement being reached and there is no truth in reports by third parties that we were involved in the collapse of the agreement. We want to see an agreement that would support the timber industry, local communities and the environment".
• Vica Bayley: Some in forest industry sector living in fantasy past
The Wilderness Society today rejected industry claims that the starting point for wood supply negotiations sits at a historical level of supply of over 340,000 m3 of high quality sawlogs (HQSL) and that it has already compromised to the tune of over half this amount.
This level of supply represents a pre-Gunns era and has not actually been supplied to processors since 2004-05 , well before the industry collapse and its acceptance that restructure is necessary.
Last week, Forestry Tasmania released its annual 'Stewardship Report' , demonstrating that processor demand over the 2011-12 year was only 109,940 m3 of HQSL (noting the exit of Gunns only happened part way through this year and that Southwood Sawmill was temporarily closed for some of it). In the year prior to that, with Gunns still demanding native forest wood for all of its sawmills, the total sawlog supplied to industry by Forestry Tasmania was less than 200,000 m3.
"Figures of almost a decade ago don't reflect the current state of the industry, in which markets have collapsed because the world has lost its taste for native forest products," said Vica Bayley, Tasmanian Campaign Manager for the Wilderness Society.
"Despite Government committing to amend IGA wood supply figures if negotiations settle on a new figure, some in industry, led by old-style sawmillers, are blocking agreement by demanding high supply levels."
The Wilderness Society said that the recently run sawlog contract buyback program demonstrated enough contracts could be retired to facilitate agreement, if only industry compromised on the figure in the IGA.
"The whole point of the buyback programs was to support industry restructure and facilitate an agreement, and now those retired contracts are being used by some sections of the industry to stifle an agreement that would help save the industry, jobs and the forest.
"The demand by the old-style sawmillers to have their colleagues' retired contracts divvied up amongst themselves demonstrates a block to reaching an agreement and the key reason the industry demanded sawlog supply remains at an unachievable figure," Mr Bayley said.
http://www.forestrytas.com.au/uploads/File/pdf/sfm_annual_report_2007.pdf (page 72)
http://www.forestrytas.com.au/uploads/File/pdf/pdf2012/stewardship_report_2012.pdf (pg 21)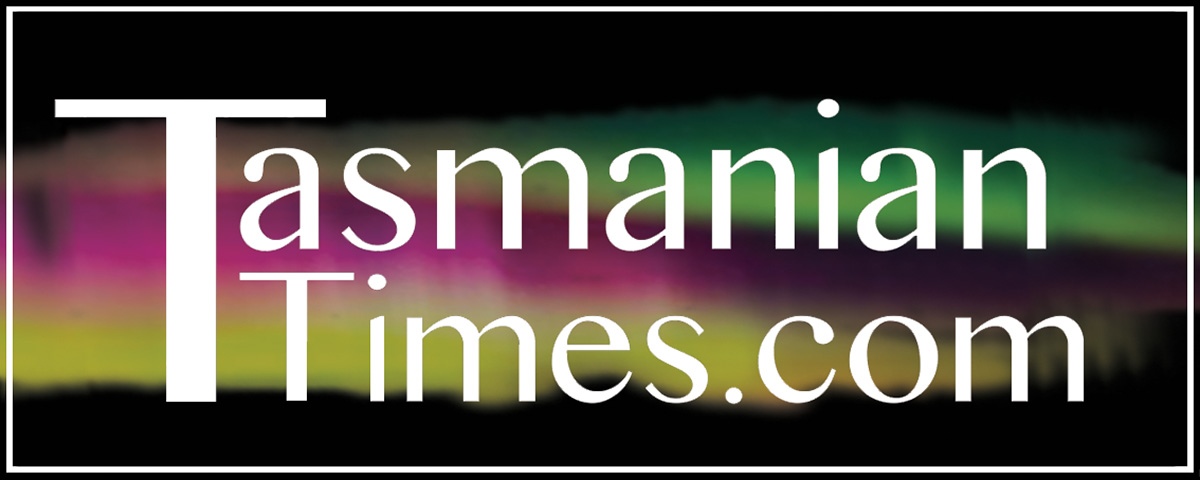 Author Credits: [show_post_categories parent="no" parentcategory="writers" show = "category" hyperlink="yes"]