David Borthwick, currently the Chair of the Cooperative Research Centre for Greenhouse Gas Technologies, was recently appointed by the Minister for Fisheries Joe Ludwig to undertake an independent review of Australia's fisheries legislation. This important review was initiated by the minister in response to widespread public concern about the likely impacts of the supertrawler Margiris. This is an important review, as the Commonwealth legislation has not had a major overhaul for two decades.
However meetings held by Borthwick in Hobart on Friday October 12 have raised concerns over the review's "independence" and thus its integrity. Proper process for such an important review has not been followed, it appears.
This review, given the controversy behind its inception, must be conducted impartially, where all points of view are given equal consideration and priority during the information-gathering phase. While the review has called for public submissions, Borthwick also needs to be seen to be impartial in his schedule of meetings. A review of this stature would normally hold short public meetings in each capital city (announced by small advertisments in daily media) complemented by private meetings with key stakeholders. While private, these meetings should not be 'secret' – the meeting program must be on the public record. The review's tight timeframe (3 months) means that these meetings should be taking place now.
This is where things seem to have gone wrong.
David Borthwick visited Hobart last Friday, and met with pro-supertrawler stakeholders, while other key stakeholders opposing the supertrawler were not even informed of his visit.
In Hobart, obvious key stakeholders include:
• Gerry Geen, owner of SeaFish Tasmania, who paid for the supertrawler's visit.
• Prof Colin Buxton, a fisheries scientist, who authored a supportive 'background paper' on the science underpinning the supertrawler's visit;
• Martin Haley and Nobby Clark, from the Tasmanian Tuna Club, who were instrumental in early discussions with the government, and later in organising public protests against the supertrawler;
• Rebecca Hubbard, of the NGO Ocean Planet, also instrumental in organising public protests;
• Dr Jonathan Nevill, a policy analyst and author of the book "Overfishing under regulation: the application of the precautionary principle and the ecosystem approach in Australian fisheries management".
• Dr Andrew Wadsley, a statistician, who identified flaws in the mathematical techniques used to estimate stock levels in the supertrawler's fishery;
• Andrew Wilkie, an independent politician, who initiated a Commonwealth Ombudsman review of procedures behind the determination of catch levels in the supertrawler's fishery;
• Green politicians, such as Kim Booth, Paul O'Halloran, and Peter Whish-Wilson, who raised concerns over the supertrawler's activities.
Of this list, Borthwick invited only with those supportive of the supertrawler (Gerry Geen and Colin Buxton) to meet with him. The Tuna Club, whose grapevine picked up news of Borthwick's visit late in the day, insisted on meeting with him, and a rushed half-hour meeting was arranged by Borthwick's secretariat.
At this stage the review's secretariat has not released details on Borthwick's proposed public and private meetings. Given Friday's turn of events, this program, including all private meetings, should be made public immediately.
Dr Nevill is understood to have phoned the review secretariat on Friday, and was informed that Borthwick was too busy to meet with him. Given that the review's terms of reference emphasize the precautionary principle, and that Dr Nevill is the author of the only book specifically examining that principle in Australian fisheries management, this omission seems impossible to explain without revealing a disturbing bias in the review's process.
Warning from Kim Booth: urgent action by the public needed
In fact Greens Primary Industries spokesperson Kim Booth warned yesterday that the super trawler threat to Tasmanian fisheries remained very real and urged "concerned Tasmanians to submit to the federal review before Tuesday."
"There is a danger that super trawlers could be allowed to operate in Australian waters, and it is important for the whole community to have input into the Federal Governments' decision making process," said Mr Booth.
"The Federal Government might have given the impression that the super trawler formerly named FV Margiris has gone for good, but the boat remains at anchor in Port Lincoln," Mr Booth said.
"The Bill passed in the House of Representatives last month did not put a permanent stop to super trawlers in Australia, and there's still a chance that it could be out fishing within weeks."
"SeaFish Tasmania principals have been haunting Ministers' offices in Federal Parliament, and we are seriously concerned that unless the community stands up again and makes submission to this process, that the ship could be allowed to go fishing."
"There are two reviews currently underway, one through Minister Ludwig's office, but critically Minister Burke is seeking reasons why the Margiris should not be able to fish whilst the Ludwig review in to the EPBC Act is being carried out.
"That's why there is now great urgency for people to make a submission to sustainablefisheries@environment.gov.au and cc the Minister for Environment Tony Burke tony.burke.mp@environment.gov.au.
"It would be an outrageous slight upon the Australian community to allow this or any other super trawler to operate without a thorough review of the legislation governing the Commonwealth's fisheries management system.
"We still don't have any of the necessary data to determine the level of impact a trawler of this size would have on the marine ecosystem and our shared ocean resources.
"The Tasmanian community will need to be ready to take this fight up again, because this could just be delay that allows the super trawler to slip under the radar."
Background to the processes:
PROCESS ONE
In Joe Ludwig's department (DAFF) David Borthwick has been appointed as of about a month ago under terms of reference aimed at reviewing the Commonwealth's Fisheries Management Act 1991, with particular emphasis on the use of the precautionary principle in fisheries management. He has a timeframe of 3 months – fairly tight – and a couple of staff.
Commonwealth Fisheries Management Review Secretariat
Department of Agriculture, Fisheries and Forestry
GPO Box 858, Canberra ACT 2601
E: fisheries.review@daff.gov.au
http://www.daff.gov.au/fisheriesreview
Department switch (02) 62723933
PROCESS TWO
Tony Burke, Minister for the Environment, amended the EPBC Act to put an interim hold on the fishing activities of the Margiris. Affected parties have until October 16 to comment on the necessity or otherwise of this interim hold. Following October 16 Tony Burke has two choices: (a) relax the interim hold and allow the Margiris to fish, or (b) maintain the hold for a period not exceeding two years while advice on the possible impacts of the supertrawler are prepared. In this case Tony Burke would appoint an "Expert Panel" (taking advice from his department) to prepare this report, which would centre around the scientific basis for the stock assessments and subsequent catch limits. Dept Environment switch 02 6274 1111.
Earlier on Tasmanian Times:
• Failures of Australian fisheries management
• Celebrations are premature over the Margiris
First published: 2012-10-14 01:32 PM
• Kim Booth, Tuesday: SUPER TRAWLER THREAT REMAINS
State Minister Must Put Pressure on Federal Minister
Kim Booth MP
Greens Primary Industries Spokesperson
Tuesday, 16 October 2012

The Tasmanian Greens today urged the Minster for Primary Industries Bryan Green, and all Tasmanians, to write immediately to the Federal Minister for Environment, Tony Burke, to remind him that the Tasmanian House of Assembly remains unchanged in its opposition to the super trawler.
Greens Primary Industries spokesperson Kim Booth MP said there was a danger that the super trawler, Abel Tasman (formerly known as the FV Margiris) could be allowed to operate in Australian waters within weeks.
"The Federal Government's intervention last month did not put a permanent stop to super trawlers in Australia, and without further pressure on Minister Burke, there's still a chance that the super trawler currently tied up at Port Lincoln could be out fishing within weeks," Mr Booth said.
"The Environment Minister Tony Burke will soon decide whether the super trawler should be allowed to operate now, before an expert panel makes a decision on a two year federal review of the EPBC Act."
"It was only two months ago that the Tasmanian House of Assembly agreed to oppose operation of the vessel because it was not satisfied that a super trawler could fish sustainably."
"Minister Green must now undertake to write a simple letter to Minister Burke to reinforce the message that the people of Tasmania still stand opposed to the operation of this vessel."
"It would be an outrageous slight upon the Australian community to allow this or any other super trawler to operate without a thorough review of the legislation governing the Commonwealth's fisheries management system."
"There's now great urgency for the Minister to write a letter and for Tasmanians to make a submission to sustainablefisheries@environment.gov.au and cc the Minister for Environment Tony Burke tony.burke.mp@environment.gov.au."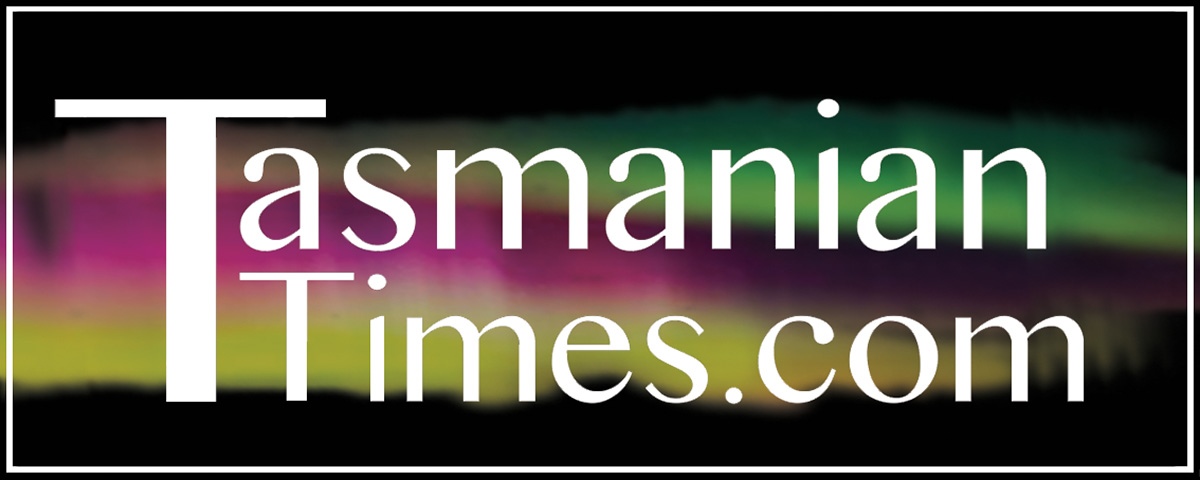 Author Credits: [show_post_categories parent="no" parentcategory="writers" show = "category" hyperlink="yes"]