Thirteen year-old Siriyakorn 'Bung' Siriboon's disappearance as she walked to school on a suburban Melbourne streetin June 2011 is a stark reminder of the unpredictable dangers facing our children. Does Bung's vanishing mean parents should worry about the movements of their young teenagers? Is the age of helicoptering parenting justified?
Abductions of children by strangers are mercifully rare. But when they occur they garner blanket media coverage and, understandably,considerable fear in the community. The unsolved disappearance of the three young Beaumont children from Glenelg beach in Adelaide back in 1966is seared in the psyche of a whole generation of parents. Their mysterious disappearance is generally regarded as marking a turning point in the level of parental supervision.
In more recent times, the shocking abduction and subsequent murder of thirteen year-old Karmein Chan ina northern suburb of Melbourne in 1992, and the abduction of Daniel Morcombe, also thirteen; from a bus stop on the Sunshine Coast in 2003, sent shivers down the spines of parents everywhere. Despite the exhaustive efforts of police, Karmein's killer or killers remain at large.
But we shouldn't forget that, tragically, and far too often, it's from their "loved ones" that children face the greatest risk. Four year-old Darcey Freeman should've been safe while she was travelling back to Melbourne from Airley's Inlet in January 2009 with her father. He wasn't. Instead, and inexplicably, Robert Freeman stopped his vehicle on the Westgate Bridge, got out and flung his daughter 58metres to her death. So too were Robert Farquharson's three young sons, sitting in the back of his car during an access visit on Father's Day in 2005 when he deliberately drove into a dam. Both Freeman and Farquharson, seemingly unremarkable middle-aged men, estranged from their partners, have been found guilty of the murders of their children. Both are serving lengthy jail terms.
Such crimes rightly fill many of us with horror and revulsion. They pose more questions than answers. The wilful killing of one's own offspring is hard to countenance. As parents, the vast majority of us would,if necessary, literally die for our children. To deliberately bring an end to their young lives goes against everything parenting represents. These acts defy rational explanation. To proffer a revenge theory, as a motive for these crimes against ex-partners, seems a woefully inadequate explanation.
Community anger is often palpable. In Freeman's case, four out of five psychiatrists assessed him as being mentally fit to stand trial.Small wonder the dissenting psychiatrist, Professor Graham Burrows, subsequentlysavaged for his professional opinion by Senator Julian McGauran, Federal Liberal MP, who argued that Burrows should be stripped of his Melbourne University position.
Whatever the merits of Burrows' opinion, perhaps McGauran's chagrin was merely reflecting the broader community view – that Freeman should be held to full account for his terrible deed.
Of course far more children experience emotional, sexual and physical abuse at the hands of those who are supposed to be caring for them, than from strangers. Statistics from the Australian Institute of Health and Welfare showreports of child abuse and substantiated cases of abuse has doubled over the past decade. This increase may simply be due toless secrecy and stigma surrounding the issue of child abuse in our society. Survivors are now more willing to seek justice and treatment for their trauma.
It's almost impossible to monitor and predict the behaviour of adults who have the privilege of raising children; just asis it difficult to know how what level of autonomyshould be accorded to young children. And in an age where the prevailing wisdom is that we promote and encourage resilience in our children, it's no easy process to work out the right balance. This is the dilemma that confronts parents and carers.
'Bung's' parents should have the right to expect that their daughter, like countless other thirteen year-olds,is safe to walk to school, like she did every other morning?And that she will return home safely at the end of the day.
Just exactly what thelevel of risk confronting our children – is, I'm afraid, too difficult to ever predict. As parents we can only do what we reasonably can to ensure our children remain safe. The rest lies in the sometimes cruel hand of fate.
Cold comfort I know, to all those heartbroken despairing parents who have lost their children in unspeakable circumstances.
• Time to let kids just be kids
Andrea is sure her five year-old son is gifted. An otherwise unremarkable kid, Alexander embarrasses me at Wii and he's sussed out how to set the alarm on his digital clock. So Andrea is booking her little Einstein in for an assessment, just to be sure. Right.
But Andrea and countless parents like her are kidding themselves. I can't help wondering whose agenda is being served by parents harbouring unrealistic aspirations for their children.
Last week things got even more personal and absurd. A BBQ at our place had gone well until my mate told my wife and I to get our young daughter tested for ADHD. Gobsmacked and speechless, sleep eluded us that night.I racked my brains trying to work out what we'd missed along our parenting journey. How could we have been so myopicabout our daughter's deficiency? Despite our best intentions had we raised a child requiring a psychiatricassessment?
We've all witnessed children's awful antics in supermarkets, play centres and in other's living rooms. Tantrums and disdain for any parental attempts at limit setting make for unedifying spectacles. Most of us entertain a fantasy, however fleeting, to dish out some appropriate treatment or, at the very least to take to task, those supposedly supervising their little darlings. We're quick to point the finger but all too often we bury our collective heads in the proverbial sand when it comes to acknowledging our own kids' problematic behaviour.
Ever since ADHD or Attention Deficit Hyperactivity Disorder was first "discovered" in the 1970s,the conditionhas continued to garner controversy. According to Professor Robert Spillane from the Macquarie Graduate School of Management in Sydney, an astonishing 24 million children worldwide (though no figures are available for Africa) now have a diagnosis of ADHD.
Paediatricians, psychologists and child psychiatrists are still divided if the drug of choice, Ritalin can always make muchdifference. Like giving anti-psychotic medication to children, there's something extreme, even bizarre about prescribing amphetamine (which is what Ritalin is) for children as young as four years of age. Itseemsa drastic intervention for what's essentially unruly and difficult behaviour. To justify the ADHD tag, a child must typically exhibit a decreased ability to concentrate, have difficulty finishing tasks, be prone to fidgeting, and generally, though not always, show scant regard for others. The condition is often life long, and for many sufferers taking medication like Ritalin is their only way of managing the condition. And frankly, this is a road my wife and I would prefer not to traverse.
While our daughter's seldom stuck for a retortand her sentences are often delivered with rapid nonstop frequency; she has no problems with her attention span (she easily satthrough Scorsese'sHugo) and her school reports have never raised any concerns.
A perusal through the psychiatrists' bible, theDiagnostic and Statistical Manual of Mental Disorders 4th Edition (DSM IV) of the symptoms of ADHD assuaged myforeboding, as I suspected it would. Our daughter's not little Miss Perfect, and as a much loved only child, she doesn't go without. She's imbued with a sense of entitlement and expectation that was alien to me, as one of ten children. And, unless I'm grossly misinterpreting the word around the traps, she's generally well liked.
So my mateis on the wrong track. His viewis perhaps representative of our tendency to label and categorise our kids. In the past year, Asperger's Syndrome has been mentioned in relation to several boys at my daughter's school.And over the last few years I've known at least a half dozen families who have, or plan to have their children assessed for what they believe is the geniuses in their midst.Engaging in ill-informed judgements, however well-intentioned, doesno favours to the thousands of parents who are confronted everyday with the reality of managing children with disorders of the autistic spectrum.Pervasive developmental disorders(PDDs) unfortunately are real for thousands of children (and families), not something ascribed to them by overanxious well-meaning parents. The World Health Organisation estimates that approximately 30 children per every 10,000 experience PDD at any given time.
Of course we fervently want our children to succeed in life, and, if possible to reach their full potential. But rashly pathologising or wildly exaggerating children's behaviour and potential is ill-conceived and downright silly.
In this age of Google and Wikipedia, accessible information isprone to be misconstrued and misinterpreted. We should leave the diagnosing of our next generation to the specialists. And then, if we're still not convinced, at least seek a second opinion, or even a third.
My friend Andrea would do well to mothball the Wii and get Alexander down to our local adventure park where the underused monkey bars and a flying fox await.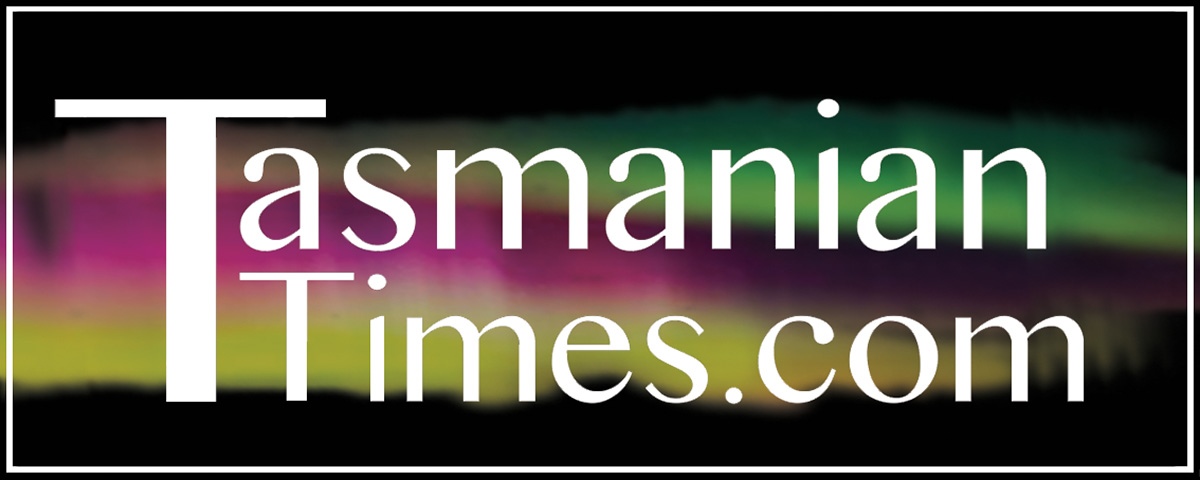 Author Credits: [show_post_categories parent="no" parentcategory="writers" show = "category" hyperlink="yes"]