To Mike's wife Jill, and children Richard and Heather, go our deepest condolences. Thankyou for giving us this opportunity to farewell Mike and to express our overwhelming gratitude for the tremendous work he has done for the people of Tasmania.
Behind that restrained and gentlemanly exterior there lived a rebel. The last action Mike was well enough to be part of, was a water-borne commando raid on the cleared pulp mill site at Longreach. Mike manned the boat while the action team planted a grove of trees on the man-made desert and erected a large sign that read: Community Forest Restoration Project – Abandoned Pulp Mill Site. 5 white crosses were also erected to commemorate the campaigners who had died since the beginning of the campaign in 2004: Stuart Leith, Ruth Rowe, Dr. Peter Hewitt, Mike Bleaney and Chris Strong. It is a tragic irony that now Mike has joined that honoured company as well as Barnaby Drake and Max Bound.
The years have taken their toll on those who have fought this campaign and the crosses and the grove of trees have been bulldozed but the pulp mill site is no less abandoned.
What Mike did best was to take complexity and make it simple. He was brilliant at sorting out mixed messages. He was very good at compiling a huge list of things to do and shuffling it into order and coming to decisions about the most effective actions and the most effective use of resources. He called it prioritising.
Occasionally he would pin up a few sheets of butcher's paper at a TAP meeting –quite appropriate because Mike's father was a butcher – and with texta in hand would persevere with the groaning crowd and force us to clarify our ideas and prioritise tasks and actions. Democracy is neither pretty nor easy but Mike persevered with the practise of democracy as a necessity.
John Day and I spoke recently of how Mike could take 4 pages of writing submitted to him for editing and turn it into 12 lines. Many here have a similar story. Never a harsh word – no outward sign of exasperation though he caused much with his insistence on accuracy and relevance – never an insensitive put down. Just a cold eye and a sharp razor and a level of persistence that made mere mortals seem like dilettantes.
He made an exception once with me, probably because he thought I could take it, or deserved it. I was prompted, at a particular moment of crisis when it became obvious that certain ENGO's were prepared to trade conservation of old growth forests for a plantation based Tamar Valley pulp mill, to write an article for publication online (TT). It was long and I was well pleased with it. I sent it to Mike for comment. He got back to me.
"Well how was it Mike?"
"Bloody awful."
I had already sent it off to be published. Undeterred he rewrote it anyway, distilled the arguments to about a quarter of the original length, retained my good points and bolstered them with crucial information that had completely eluded me, and it was terrific.
Mike set up the TAP website (www.tapvision.info) and wrote much incisive analysis debunking much that passed for gospel truth in Tasmania's degraded political environment. His forensic analysis, published on TT, of the much-vaunted pulp mill job creation was a masterpiece. It was also sent out as a media release, which was predictably ignored.
All those media releases down the years – the urgency of getting them out at night in time for the early morning media. I would knock up a rough draft, full of fireworks leavened with gratuitous insults. And Mike would douse it with a bucket of cold water, transform my claymore slashes into rapier thrusts, line up the sentences like soldiers on a parade ground. There was much to-ing and fro-ing of emails and phone calls late at night. We have heard the chimes at midnight, Michael. It was a grind at times when the brain seemed like a rock inside the skull. But we did it, year after year. I relied upon Mike Cassidy.
For years we fought this campaign with little thought of the cost to health and career. Mass rallies, protests, lobbying, stunts, meetings (endless meetings) writings (endless writings), polls, media appearances…. Nearly eight years and counting. Many here today and many not here, paid a high price for going into battle on behalf of the community.
At the beginning when all seemed gone to pieces and the corrupted forces ranked against us seemed all prevailing, we set to work. Mike was there at the beginning, a founding member of TAP, just as he was there at the beginning of the Franklin campaign and went to jail for his actions. He saw the Franklin campaign through to its successful conclusion, and, dare I say, he also saw the pulp mill through to its logical and inevitable end, bar the mopping up.
The strange thing is, Michael, if we could have those years again, knowing what we know now of the cost and pain, I suspect nothing would change. We would do it all again, regardless of cost. I don't know if the people of Tasmania know how well fought this campaign has been, how clear and concise were our words and actions and insights for which Mike Cassidy can take great credit. We, in the organization, which Mike helped establish, kept our heads while all around were losing theirs.
So, farewell my friend. We who are gathered here, and the multitudes not here, thank you for the great sacrifice you have made.
Know that you would accounted be
True brother of a company
That fought to right Tasmania's wrongs.
(adapted from W.B. Yeats: To Ireland In The Coming Times)
Amended version of Tribute delivered at Mike's funeral on behalf of TAP Into A Better Tasmania. I have concentrated on his last eight years. Other speakers dealt with his life in its entirety.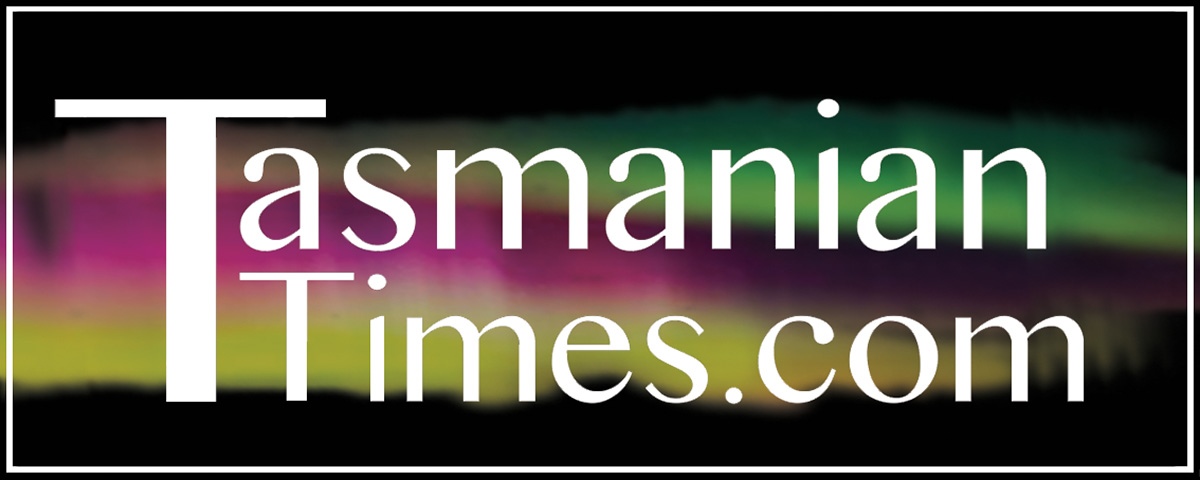 Author Credits: [show_post_categories parent="no" parentcategory="writers" show = "category" hyperlink="yes"]