Health Minister Michelle O'Byrne with Premier Giddings. Pic: Rob Walls, http://robertwalls.wordpress.com/
Almost two months ago the federal Health Minister, Tanya Plibersek promised a $325 million handout – she called it an 'emergency rescue package' – for the Tasmanian health system.
In fact, the money was a political payoff. The minority Gillard government had blown their relationship with Andrew Wilkie when, after putting Peter Slipper into the Speaker's chair and getting an extra vote on the floor, they reneged on their promise of meaningful poker machine reform. When Slipper fell, they needed Wilkie again. What do you want, Andrew, for that vote?
It wasn't the first time they had blown Wilkie off. After the 2010 election, in return for his support in Parliament, he made two main demands: poker machine reform and money to rebuild the Royal Hobart Hospital.
Little in Wilkie's background prepared him to deal with the complexities of intergovernmental financial relationships. When one state gets more of Canberra's specific-purpose money than another, the Commonwealth Grants Commission steps in and docks its GST to make up. Wilkie, like most people, probably didn't know about this. Julia Gillard and Wayne Swan certainly did. They could have said something. They could have offered an exemption from Grants Commission equalisation: Swan could have done this with the stroke of a pen. If they had, it is inconceivable that Wilkie would have gone ahead with such a naïve deal.
Rather than admitting the reality and trying to renegotiate, Wilkie obfuscated. But it has now been confirmed by Premier, Lara Giddings, and the state Treasury that because of the way the hospital deal was negotiated, Tasmania's GST will be reduced by $88 million this financial year and a bit more in each of the two following years. And the state will have to find $225 million of its own money to fund its contribution for buildings while services are slashed.
Wilkie has been fighting this issue ever since. It's a key weapon in the Labor and Greens campaigns against him in Denison – which in Labor's case seems a bit rich, given their part in this whole botched affair. And he has had to face the reality that voters in Denison don't care as much about poker machines as he does. They do, though, care about their crumbling health system.
Fast-forward two years. Wilkie, courted once again by a needy, if shifty, government, demanded a rerun of the health deal they mucked up together last time. This time the money was to be spent on services, not buildings. And it was to be exempt from GST clawback.
Tanya Plibersek – or, rather, the people who worked for her – were given the job of conjuring up a package, in a year of cuts, out of very little. Beneath the headline figure of $325 million over four years was a grab-bag of items, adding up to nothing very coherent, and drawing mostly on a large and complex range of existing programs.
To make matters worse, a succession of senior federal opposition front-benchers cast doubt on whether they, if elected, would stick to the scheme. And why would they? It wasn't their deal. It was securing their opponents in government and keeping Tony Abbott out of the Lodge.
Despite Wilkie's deafening self-praise, he had negotiated nothing very concrete. The only information state officials had to go on was in a two-page press release from Tanya Plibersek. They knew that if they didn't nail down every dollar in a watertight inter-governmental agreement most of it would disappear, either through the Grants Commission process, the election of an Abbott government or normal political sleight-of-hand.
They had to find out which pot each dollar was coming from. Whether it was subject to the GST process if not specifically defined and exempted. Just what it was to be used for. What did the state have to do in return in each of these different programs? Would all this money commit the Commonwealth to the deal for the full four years or would it lapse under a change of government? Only when those questions were answered could real negotiations begin. An extraordinarily complex contract was having to be built from the ground up.
Less than three weeks after Plibersek's press release, Andrew Wilkie demanded why the agreement had not been signed.
"Only six weeks elapsed between by request for federal assistance and Tanya Plibersek's announcement of a funding lifeline," he said. "But, almost three weeks later detailed negotiations have apparently only just begun and formal sign off is still weeks away. In other words, the state government is dragging its feet again and that's not acceptable."
The state Liberal health spokesman, Jeremy Rockliff, also chimed in. Their comments were widely reported and widely accepted as true and reasonable. As it happened, they weren't – but the government's response, then and since, has been so weak as to be inaudible. They have, for once, a decent story to tell. They're just not telling it.
It could be that there is a tacit agreement between the two sides not to talk about the negotiations until they are over. But that should not have stopped them answering, openly and publicly – not just in off-the record briefings to selected journalists – the claims of incompetence the public has now come to believe.
Michelle O'Byrne is, once more, the target of public ire. This time, she need not have been. All she, and the people who speak for her, needed to do was put their case. Once again, the government's willingness to load their opponents' weapons for them takes its political suicide attempt to a new and breath-taking level.
Martyn Goddard is an independent health policy analyst based in Hobart. His analyses of national and state health systems are here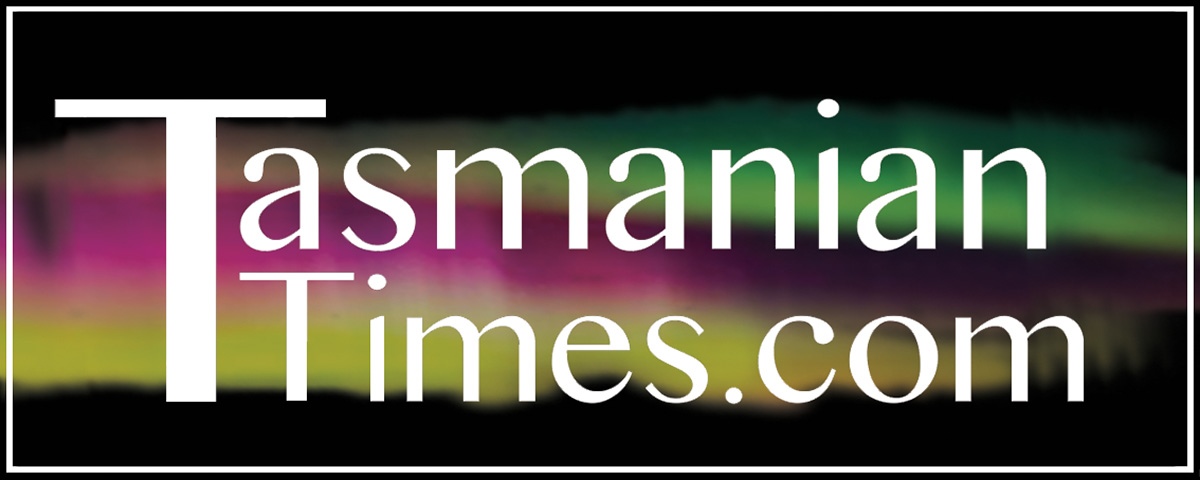 Author Credits: [show_post_categories parent="no" parentcategory="writers" show = "category" hyperlink="yes"]