Greenpeace pic of super trawler Margiris
It is sometimes said that Australia's Commonwealth fisheries are well managed, and if you confine your reading to Commonwealth Government publications, you can get that impression.
Commonwealth fisheries, and those requiring Commonwealth accreditation, undergo five-yearly reviews, some assisted by independent consultants. Each year, the status of major fisheries are reported. However, a close look at Australian fisheries management reveals serious flaws.
Sixty years ago, fisheries were largely managed on a single stock basis – in other words, fish populations were managed as if divorced from the ecosystem in which they live. The species' role as predators, competitors or prey was almost completely ignored. Fisheries were assessed as 'overfished' on economic grounds – fishing pressures were so high that the population had passed the point of 'maximum sustainable yield', or MSY.
However times have changed. Australia has endorsed two vitally important management approaches: the precautionary principle (endorsed in 1982) and the ecosystem approach (endorsed in 1995). Fisheries management, both in Australia and around the globe, has a long history of failure brought about by managers' optimism in the face of uncertainty: these two approaches, if competently applied, have the effect of increasing the 'margin of safety' in setting annual catch limits. My recent book explores the idea that that poor fisheries management – and the economic and ecological damage which follows – is largely the result of management failures to implement these two important strategies to allow for uncertainty.
In essence, the precautionary principle requires caution to avoid damage where science is uncertain, and the ecosystem approach requires managers, in setting catch limits and other controls, to protect the essential functioning of the ecosystems which support the targeted animals.
My study found strong rhetoric amongst Australian fisheries agencies supporting application of the precautionary principle and the ecosystem approach. However, in the case studies examined, I found little evidence that managers had actually applied these approaches in a thoughtful or comprehensive way. I found that fisheries management agencies have published false and misleading information apparently to create an impression that these approaches were being effectively implemented.
Looking past the management case studies I examined, there are three broad management policies which are widely applied in both Commonwealth and State fisheries (and in fact around the world) which fly in the face of these two approaches.
The first is to set annual catch limits, as was the practice decades ago, on the size (heath) of the fishable populations of the targeted fish species – essentially ignoring the ramifications of removing large numbers of that particular species from their ecosystem. This practice continues in spite of scientific advances in identifying the 'ecological risk' of different fisheries. My recommendation is that, where a fishery is identified as 'low ecological risk' catch limits should be set to protect 75% of the spawning (adult) population from harvesting. This would leave the bulk of the population to fulfil its role in the ecosystem (and to ensure supply for next year's harvest). However, where a fishery is identified as 'high ecological risk' the aim should be to protect 90% of the spawning population.
If my recommendation was followed, catch levels (and thus fisher income) would be reduced in the short term – however the sad reality is that current fishing levels generally speaking are far too high, and are both damaging marine ecosystems and placing the long-term livelihood of fishers at risk. Witness the current difficulties of the Western Rock Lobster fishery in Western Australia. However in the medium to long term, when populations rebuild, many fisheries would be able to gradually increase their harvests on the strength of healthy marine ecosystems.
My second point relates to bottom trawling. Dragging a trawl across a deep sea coral habitat can destroy an intricate, beautiful and complex ecosystem which has taken a thousand years to develop. There are shallow-water habitats, such as sponge gardens, seagrass and non-reef coral, which are also highly vulnerable to trawl damage. Yet there are many areas where bottom habitats are not particularly vulnerable, and recover quickly. A true precautionary approach would be to prohibit all bottom trawling except where studies have mapped areas resilient to trawl damage. This approach is already used in parts of the European Union, and closer to home is used by the Commission for the Conservation of Antarctic Marine Living Resources (CCAMLR) in its management of southern ocean fisheries.
Thirdly, Australia's annual 'status reports' use the outdated MSY-based definition of overfishing – flying in the face of both precaution and ecosystem protection. If managers are really committed to the protection of ecosystems, then the definition of overfishing must reflect the impact of the fishery on the ecosystem. In my view, overfishing should be assessed against the ecological risk of the fishery, with benchmarks like those I suggest above.
The activities of fisheries management agencies get little real scrutiny from conservationists or fishers with a long-term perspective. My studies showed a pervasive disregard of modern management approaches both in Commonwealth and State fisheries. In my view, the explanation lies in cultures within fisheries agencies which condone incompetence and foster dishonest reporting. I found one outstanding exception – CCAMLR. Importantly, although the Commission is regarded as a regional fishery management agency, its charter rests on ecosystem conservation.
My central recommendation is that fishery management agencies, in Australia and worldwide, should be replaced by biodiversity asset management agencies. While recognising that many factors affect biodiversity assets (some well outside the control of current fisheries agencies) such a strategy would mesh with the increasing acceptance of integrated coastal zone management, and in general the need for integrated and precautionary management of natural resources.
*Dr Jonathan Nevill is a Hobart-based policy consultant with a particular interest in aquatic ecosystem conservation. His recent book "Overfishing under regulation" is critical of Australian fisheries management.
Related …
• MILLIONS IN EUROPEAN SUBSIDIES TO PROP UP SUPER TRAWLER
Sound Familiar?
Paul O'Halloran MP
Greens Member for Braddon
Friday, 24 August 2012

The Tasmanian Greens called on SeaFish Tasmania to confirm claims that the FV Margiris is receiving about $5 million per year in European Union subsidies, in order to make plundering Australia's oceans profitable.
Greens Member for Braddon Paul O'Halloran MP said that Greenpeace had released information (TT here)which appeared to indicate that the super trawler would not be profitable without European fuel subsidies.*
"For Tasmanians this is a tragically familiar story, to have an unprofitable industry being propped up by subsidies so that it can exploit our natural resources."
"We don't need another mendicant industry coming here with a begging bowl to trash the clean and green image that we have all worked hard to create, and that is already delivering millions of dollars into our state."
"If the only way to make this industry viable is to massively subsidise this vessel, then it should not be allowed to come here in the first place."
"Any direct or hidden subsidies to this ship will also give the Margiris an unfair competitive advantage over the existing locally-owned fishing fleet, which would only add insult to injury."
"We already know that the Margiris has been propped up for years by European taxpayers as it rakes down the coast of Africa, leaving collapsed fisheries and destroyed livelihoods in its wake."
* The Greenpeace statement (here) reads:
"Greenpeace research reveals that Dutch company Parlevliet & Van der Plas, owners of the Margiris, has received direct subsidies of €39m since 1994 and in recent years (2006-2011) has also received indirect subsidies within the range of €16m and €28m. A large proportion of these subsidies are used to pay for fuel with the Margiris alone receiving up to €4.2m every year for the past 6 years."
• The Commonwealth Small Pelagic Fishery
Review of Estimates of Jack Mackerel Biomass
August 2012
Dr Andrew Wadsley
Principal, Australian Risk Audit
Summary
Estimates of 2002 jack mackerel spawning biomass given in the Neira 2011 Report, on which the increase in the 2012/2013 TAC is based, are inconsistent with the egg abundance-at-age data presented in the Report. Key parameters presented in Table 3.1 of the Report are not reproducible, casting serious doubt as to the reliability and validity of the analysis.
Reproducibility is the hallmark of good and reliable scientific analysis, all the more so in this case when the outcome of setting an unsafe TAC may seriously impact Australian jack mackerel stocks.
Because the calculation of these key parameters is not reproducible, the Total Allowable Catch Determination 2012/2013 set by the AFMA of 10,100 t for jack mackerel is based on unreliable statistical analysis and is unsafe.
Using correct parameters, the TAC of 10,100 t is 21.5% of the estimated spawning biomass of 47,000 t which exceeds the maximum 20% RBC for Tier 1 stock. Under the rules of the Small Pelagic Fish Harvest Strategy for Tier 2 stock the TAC should be no more than 3,500 t.
Download:
Analysis_of_jack_mackerel_biomass_estimates_(Wadsley,_August_2012).pdf
First published: 2012-08-24 10:05 AM
• WHERE DOES ABBOTT STAND ON SUPER TRAWLER?
Nick McKim MP
Greens Leader
Saturday, 25 August 2012
The Tasmanian Greens today called on the Federal Liberal Leader Tony Abbott to use his Tasmanian visit to support his state Liberal colleagues' position on the super trawler FV Margiris.
Greens Leader Nick McKim MP said the Liberal Party appeared to be playing a double game, with the Federal MPs including Richard Colbeck strongly supporting the trawler while their state colleagues backed the Greens' position.
"During the week, the Tasmanian House of Assembly sent a loud and clear message to the Federal Fisheries Minister Joe Ludwig against the operation of the super trawler in Australian waters," Mr McKim said.
"There's still been no indication that the State Liberals are prepared to back up their stance by calling on their Federal counterparts to also stand with the Greens to oppose the trawler."
"It's time for Mr Abbott to stand up for marine ecosystems, the fishing industry, recreational fishers and regional communities. Anything less than an unequivocal statement of opposition to the supertrawler will expose him as more interested in profits than people and regional economies."
"Federal Liberal MPs like Richard Colbeck have criticised the Greens and insulted fishing groups for our stance on the trawler, but they've been completely silent about their state colleagues who are also opposed."
"The State Liberals need to stand up to the Federal Liberal Party's bullying tactics towards fishing groups, or they will be exposed as taking a position on purely political grounds."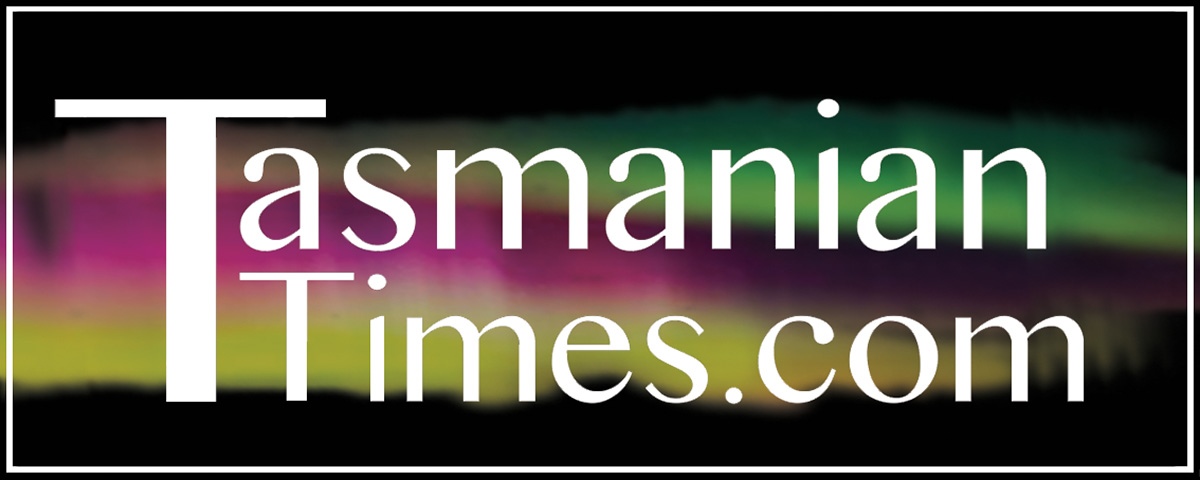 Author Credits: [show_post_categories parent="no" parentcategory="writers" show = "category" hyperlink="yes"]