National Day of Action: Saturday the 11th of August
Come and join us in the Brisbane Street Mall, Launceston from 9:30am
Dress as trawler bycatch (for example: seals, dolphins, penguins, sharks, rays, albatross, jellyfish, gannets, other types of fish etc)
Download: National_Day_of_Action.pdf
Rebecca Hubbard, Marine Coordinator, Environment Tasmania: National Day of Action Puts Spotlight on Super Trawler Opposition
A 'National Day of Action' will be held in Australian cities on Saturday 11 August to demonstrate growing opposition to super trawler FV Margiris.
"The FV Margiris is due in Australian waters within a few weeks. Yet, despite almost 30,000 people signing the petition to stop the super trawler from risking Australia's marine life and fisheries, the federal government has not listened and has failed to address concerns," said Rebecca Hubbard, Environment Tasmania's Marine Coordinator, and coordinator of the National Day of Action.
"People from all walks of life will take to the streets and waters around the country to tell the Federal Government to address this serious, national issue by stopping the trawler and avoiding the mistakes of so many other countries.
"As well as collective actions planned for Melbourne, Adelaide, Perth, Fremantle, Hobart and Launceston, individuals will be adding their voice through online photo messages.
"The federal government must act now. Once the Margiris' enormous nets hit the water, Australian fishing will never be the same again," concluded Ms Hubbard.
The FV Margiris is being brought to Australia by SeaFish Tasmania, who has an 18,000 ton quota for blue and jack mackerel and redbait.
The Australian Fisheries Management Authority (AFMA) process for setting the above quota has been called into question by MP Andrew Wilkie. http://www.andrewwilkie.org/content/index.php/aw/press_releases/ (Tasmanian Times: Super Trawler quota not worth the paper it is written on …)
Concerns about the introduction of the FV Margiris into Australia's fisheries are detailed in this fact sheet http://www.et.org.au/system/files/userfiles/Super%20Trawler%20fact%20Sheet%20final_aug2012.pdf
• MARGIRIS TO CATCH FISH FOOD?
Paul O'Halloran MP
Greens Member for Braddon
Wednesday, 8 August 2012

The Tasmanian Greens today expressed concerns that the Australian farmed tuna industry was eyeing off the super trawler FV Margiris as a source of low-cost fish meal.
Greens Member for Braddon Paul O'Halloran said that despite numerous reassurances, it was clear that SeaFish Tasmania was leaving the door open to using the Margiris to harvest fish for aquaculture.
"From the start we were told that this ship would be used to catch fish for human consumption, and not for turning into feed stock for the aquaculture industry," Mr O'Halloran.
"The fact that the tuna farming industry is now eyeing off the Margiris as a source of fish meal raises serious questions about the real reasons that this ship is coming Australian waters."
"You can be guaranteed that if the market for these fish in Africa and Asia falls through, these mackerel and red bait will continue to be caught in huge numbers and sent to a fish food plant."
"Catching wild fish in order to feed fish in captivity is an extremely inefficient means of producing food for human consumption because of the extremely poor feed conversion ratio"
"Scientific reports indicate that for every 20 kilograms of fish consumed by a tuna in captivity, you get about one kilogram of tuna." [1]
"The Greens remain the only party prepared to stand up to defend our environment from this ocean going marauder, which is threatening to take away the simple joy of catching and eating wild fish," Mr O'Halloran said.
[1] Ottolenghi, F. 2008. Capture-based aquaculture of bluefin tuna. In A. Lovatelli and P.F. Holthus (eds). Capture-based aquaculture. Global overview. FAO Fisheries Technical Paper. No. 508. Rome, FAO. pp. 169–182. ftp://ftp.fao.org/docrep/fao/011/i0254e/i0254e08.pdf
First published: 2012-08-08 03:47 AM
• Dr Lisa Searle: National Day of Action – STOP THE SUPERTRAWLER
"BYCATCH WASTE, BLOODY DISGRACE"
Saturday the 11th of August is a National Day of Action against the FV Margiris super trawler, which is currently on its way to Tasmania. Today, actions were held all over Tasmania and Australia to show strong opposition to this super trawler fishing in our waters.
As part of this National Day of Action there was an action held in the Brisbane St Mall, organised by Stop the Trawler Action Group (STAG) specifically targeting the issue of bycatch. A replica of the Margiris super trawler was suspended, with a large net trailing behind filled with people representing various bycatch species.
Super trawlers threaten 'non-targeted' fish and marine life, such as dolphins, seals, sharks, turtles, sea birds and other fish species – referred to as "bycatch". It has been estimated that 23% (REFERENCE THIS SHIT) of the global fisheries catch is thrown back into the oceans as bycatch – dead and wasted. Approximately 300,000 whales, dolphins and porpoises (known collectively as cetaceans) are killed globally each year – asphyxiated after becoming entangled in fishing nets. Trawling with large nets causes the most damage to cetacean populations, with the pelagic, or mid-water, trawl nets, such as the Margiris, the main culprits.
"Today's action is highlighting one of many concerns about the super trawler, the Margiris, fishing in Tasmanian and Commonwealth waters – the issue of bycatch," spokesperson for the group Lisa Searle said.
"The biggest threat to marine ecosystems globally is destructive and unsustainable fishing practices. As well as over-fishing, industrial trawling operations are destroying the biodiversity of the oceans" added Ms. Searle.
"The fisheries around Tasmania and mainland Australia, where the Margiris will be operating, are home to many threatened and endangered species including seals, sea dragons, dolphins and sharks, all of which will be caught and killed by any giant trawler nets that are allowed to fish these waters." She said.
Unfortunately there is no evidence that the Seal Exclusion Devices, which have been used previously, actually work to reduce the number of seals and dolphins caught as bycatch. Nor is there confidence in the adequacy of on-board observers, with only one observer present on the ship whilst the trawler operates 24 hours a day, making 100% observer coverage impossible. More-over, the observer has no power to reduce any environmental damage – all they can do is report on this damage and on the number of bycatch animals caught.
"The opposition to the Margiris has been overwhelming," Ms Searle said, "We hope that today's action will send a very strong message to our Federal politicians that this trawler should not be allowed to fish here and decimate our oceans under any circumstances."
• Boats, By-Catch, Community and Fishermen In Actions To Stop The Super Trawler
Saturday 11 August
Events across the country today demonstrated that Australians do not want to take the risk of allowing the super trawler FV Margiris to fish our waters.
"In one of the largest flotillas ever seen in Hobart, around 400 boats travelled in a kilometer convoy to join another 200 people on land to show their ongoing opposition to the super trawler Margiris.
Opposition just keeps growing — the community does not want this factory ship fishing here," said Rebecca Hubbard, Environment Tasmania's Marine Coordinator, and coordinator of the National Day of Action.
In Melbourne eighty people were joined on St Kilda beach by Member for Wills Kelvin Thompson to send their message to stop the super trawler.
In Western Australia, people from all walks of life attended three actions organized in Perth, Fremantle and Denmark. Local concerns include the impact on the already suffering local penguin populations — where a lack of baitfish is thought to have reduced their breeding success to less than a quarter of the levels from just a few years ago.
"The impact on our local penguin populations who are already struggling to find enough baitfish would be compounded by the introduction of a super trawler into Western Australia's waters," said Jenita Enevoldsen of The Wilderness Society WA.
In Adelaide, a crowd gathered at Port Adelaide Lighthouse, including a local old salt who spoke about the history of the Iceland fishery and urged the Australian Government to learn the lessons of other countries and avoid the same unhappy endings.
In Launceston, the impacts of the super trawler on non-target species such as dolphins and seals was highlighted in a street theatre performance by local "Stop the Trawler Action Group".
"Photos from the events across the country will be delivered to Federal Politicians in Canberra next week, with a growing petition, currently over 33,000 signatories, to stop the super trawler," concluded Ms Hubbard.
• Background Briefing, Radio National: Watch the protest video, listen to this investigative report here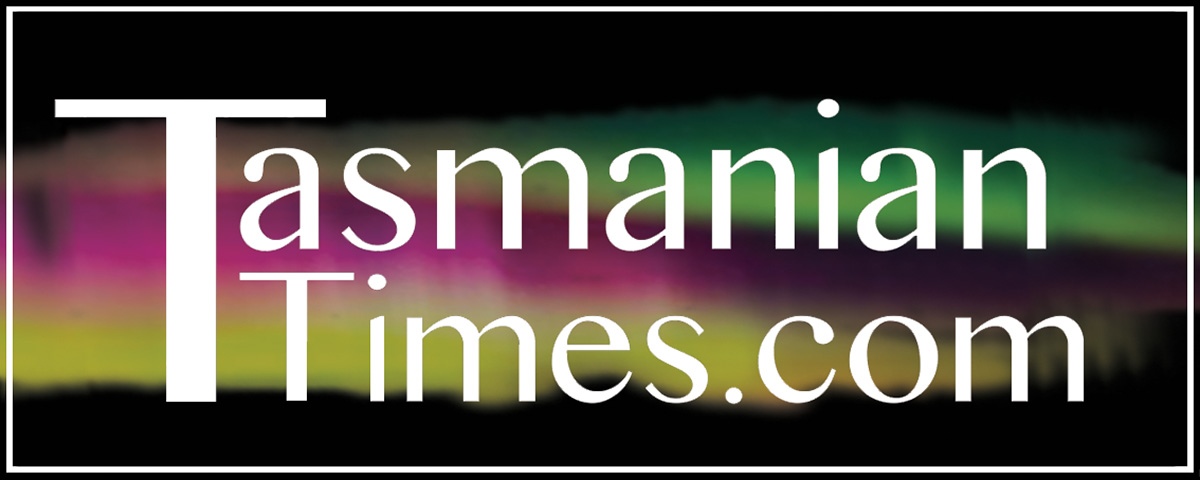 Author Credits: [show_post_categories parent="no" parentcategory="writers" show = "category" hyperlink="yes"]