Image here
Response to Nordic Model Australian Coalition
4th August 2012
"Scarlet Alliance condemns the forming of yet another abolitionist group."
Tasmanian Project Coordinator, Jade Barker, says: " Scarlet Alliance and sex workers do not support the Swedish model. This model is abolition of the sex industry thinly disguised as protecting women – but it actually reduces sex working women's control over their workplace."
Banning the buying of sex demonises clients and denies the fact that clients see sex workers for many different and legitimate reasons. Company, therapy and to explore their sexuality in a safe environment are some of the reasons clients give for visiting sex workers.
"The formation of this group shows that those involved do not see the value of continued consultation with sex workers, nor do they acknowledge the commitment by sex workers and the sex industry to good occupational health and safety standards." said Ms. Barker.
We know this model does not reduce the size of the industry but it does change the way sex workers work –it actually reduces sex workers control of their workspace and occupational health and safety.
NORMAC supports the criminalisation of clients of sex workers, a model which has proven dangerous for sex worker health and safety and which is contrary to international best-practice.
"Research from Sweden demonstrates that criminalising the purchase of sexual services has had no effect in reducing the size of the sex industry.
Instead, by criminalising everyone around the sex worker, Swedish laws have isolated sex workers, forced sex workers into unsafe working conditions, and denied the agency of sex workers", argues Ms Barker.
In Sweden, sex workers cannot work together or they risk being charged with 'pimping', it is illegal to rent hotels or apartments to sex workers, and pimping charges can be applied to sex workers' security personnel, drivers, and even children. The model has dramatically decreased sex workers' opportunities to look out for each other's safety and engage in peer education.
The Tasmanian Government should send a clear message to the community that sex workers are entitled to the same rights and protections as all other Tasmanians – only a decriminalised model will do this.
Scarlet Alliance, Australian Sex Workers Association, is the peak national representative body for sex workers in Australia. Scarlet Alliance works towards sex worker rights (legal, health, industrial, civil) and uses health promotion approaches to achieve this. The tools Scarlet Alliance recognises as best practices include peer education, community development, community engagement, and advocacy. Our membership includes State based Sex Worker Organisations and Projects throughout Australia and ensures we are able to represent the issues effecting our members and sex workers Australia wide.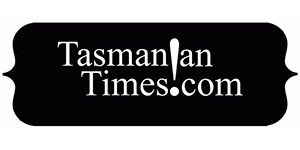 Author Credits: [show_post_categories parent="no" parentcategory="writers" show = "category" hyperlink="yes"]