I admired Max Bound long before I'd met him. Even before I'd developed much of a political awareness myself, I understood that anyone who had the guts to stand as a candidate for the Communist Party in an Australian election at the height of the Cold War must have been pretty special.
When I first met Max and got to know him and Barbara during the days when we were all fighting against conscription and Australia's involvement in the Vietnam War, I had further reasons to admire him. The Vietnam Moratorium and anti-conscription campaigns attracted a diverse mix of people, including a few opportunistic politicians (one of whom bragged of marching through the streets of Hobart with his quota of votes behind him). At the other extreme of self-effacing commitment to the cause and to the principles behind it stood Max Bound. Not only did Max work tirelessly to raise awareness of the issues, but he did so in an inclusive way, without regard to sectarian differences. By the same token, he never failed to analyse the situation incisively from the perspective of an overall understanding of how things work within the capitalist system and how the structures of our society are interlinked in a way that makes such horrors as the Vietnam War inevitable.
It was at about this time that Max, who had had very little formal education, having left school at the age of thirteen, enrolled in, and completed with great success, a Bachelor of Environmental Design course at the TCAE. Links he forged there with progressive academics resulted in fruitful ongoing alliances, and he was able to see that his native intelligence had a value that was formally acknowledged by society. Education was something for which Max was always a strong advocate, and although I suspect that he reckoned he generally met a better class of person working on the casino building site than he did in the halls of Academe, he was proud of the academic achievements of his own children.
Of course the half-century or more before graduating was full of real educational experiences, starting from the Great Depression, observing the poverty around him, with classmates being sent home from school because they were too hungry to stay conscious. As a teenager he started reading socialist theory and his experience working in a coal mine, as a cleaner, a tram conductor and as a builder's labourer gave him a thorough education in how the world worked. It is said that on building sites he was respected because he could think through jobs in ways that many builders were unable to. His organising skills were honed by his experience at the age of seventeen in setting up the Cobbers Club, a youth club in Devonport. The Communist Party recognised these skills and appointed him as an unpaid organiser. It was as early as 1947 that his education took another important step when he had the first of his disagreements with party bureaucrats and learned about how arrogant and unreasonable they could be.
Max was very active in the Trade Union movement. On whatever building sites he worked on he was always prominent in demanding better health and safety conditions, and he was also always looking for ways of improving democratic processes within the unions themselves. Once again, he never confined himself to narrow issues to the extent of losing sight of the bigger picture. He was a key member of a small group of delegates to the Tasmanian Trades and Labour Council who opposed the building of the Franklin Dam, knowing that it would have been not only environmentally but economically disastrous. There is a more recent parallel here with the proposed pulp mill, which he also actively opposed on similar grounds.
He was instrumental in setting up the Trade Union Community Research Centre, which involved a wide range of blue- and white-collar unions and undertook a series of research projects while promoting inter-union policy development. The TUCRC attempted to broaden the union agenda so as to encompass social justice issues. It was at this stage that Max started writing position papers, a habit he kept up for the rest of his life, right until the paper on Clean Water and Forestry, only a month or so ago. In all of these papers Max would seek to put the specific matters addressed in the wider context of social justice and marxist analysis of the economic framework surrounding them.
One of the developments that came out of this work was the establishment of SEECA (the Social Economic Ecological and Cultural Alliance). This pulled together a disparate group of progressive activists from within and outside the ALP to develop an alternative Left agenda, with a focus on a better position on forestry and the environment. Max acknowledged that the SEECA project was not a success and that he had been wrong concerning the strategies adopted. This was at the same time typical and rare. Rare in that Max made very few strategic errors, but typical in that he was always prepared to appraise honestly the outcomes of his actions.
My last conversation with Max, a few days before his death, touched on the Greek opposition movement, Syriza, and I am reminded of the similarities between the strategies of the Moratorium in Tasmania in the early 1970s and those of Syriza today, given, of course, the differences in scale and context. The idea of getting people from various community groups and sectors to work together for a common cause, accepting ideological differences, but neither allowing them to stand in the way of co-operation nor backing down from one's own beliefs and analyses, and, above all, not attempting to use the campaign for sectarian ends: this idea was central to Max's modus operandi then and since.
It is fair to say that this had not always been the way among the Australian Left. But again, when the chips were down, Max's stance within the Communist Party of Australia was a principled one. He was one of those who led the Party away from a hidebound set of dogmas towards a more open, more questioning and ultimately more honest position. Since the formation of the SEARCH Foundation twenty years ago, Max was an active member, promoting the principle of Left Renewal and organising seminars, publications and public fora through the Now We the People Tasmanian project, of which he was a founding member.
In March this year, when he was at the age of 87, Max's first book was published. Titled Greed or Survival? and published by the SEARCH Foundation, it was the culmination of many years spent gathering evidence and marshalling arguments about the way economy works. It drew on the multitude of papers he had written over the years, and on his keen observations of what was happening right here in Tasmania, especially in the forestry industry. During that last conversation I referred to, Max asked me to get him some more copies of the book because he had interested one of the palliative care nurses in it and wanted to sell her one.
That was Max: motivated right to the end by a fierce desire to help make the world a better place. But he was far from merely a political animal. He was a keen fisherman and in his later years an active participant in the community garden at Derwent Waters. He was a loving and loved husband to Barbara and father to Helen, Sally, Eric and Susan. He was someone I and many others regarded as a mentor and a comrade, but also just simply as a friend. He will be sorely missed, but of course he will always be with us as a force of inspiration as long as there is struggle to make the world a fairer, more decent, healthier place. Max mightn't have agreed entirely with the ideology of Joe Hill and the Wobblies, but Joe Hill's last words are appropriate here. "Don't mourn. Organise!"
Tim Thorne
16 August 2012
… on the occasion of Max's farewell, Cornelian Bay.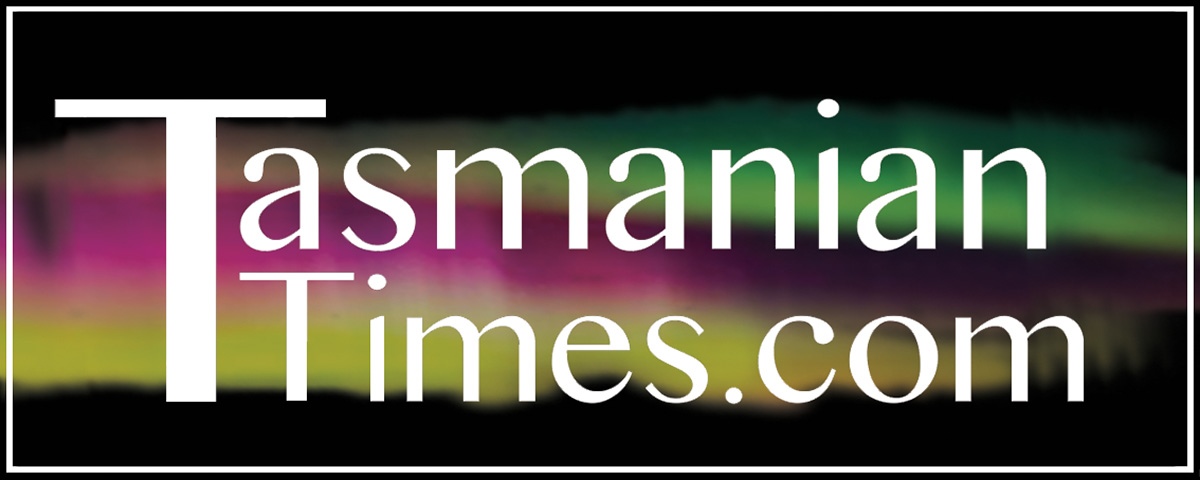 Author Credits: [show_post_categories parent="no" parentcategory="writers" show = "category" hyperlink="yes"]