Forestry chief Bob Gordon, left, and Minister Bryan Green
From: powelljl …
To: lara.giddings@dpac.tas.gov.au; bryan.green@parliament.tas.gov.au; brian.wightman@dpac.tas.gov.au; karen.vadasz@dpac.tas.gov.au; michael.stedman@dpac.tas.gov.au; richard.dowling@dpac.tas.gov.au
Subject: UNBLOODYBELIEVABLE!!!!
Date: Fri, 10 Aug 2012 17:56:24 +1000
Lara,
I get this extraordinary response from your soul mate Brain to purchase the forest adjacent to my property at market value (a value in fact now considerably overstated given the latest Gunn's announcementabout asset devaluation) which states this most amazing contradiction as per below …
FT has 'no authority to revoke the dedication of Crown Land that has been declared State Forest', but they can assume possession of a Crown Reserve road, and treat it as though they have legal ownership, effectively revoking its dedicated status? What a load of %$#&! Is the glaring inconsistency not apparent to Bryan? Or does he hope nobody else will notice?
I also notice that at least Brain responded as you are now some 160 days plus overdue in responding to the request of 24 February (see below) and the other "Brain" is 57 days overdue in a reasonable response about FT Disease Free Devils adjacent to Coupe BA 388D.
Cheers,
John Powell
To: lara.giddings@dpac.tas.gov.au; bryan.green@parliament.tas.gov.au; brian.wightman@dpac.tas.gov.au; karen.vadasz@dpac.tas.gov.au; michael.stedman@dpac.tas.gov.au
Subject:
Date: Fri, 24 Feb 2012 15:33:54 +1000
Premier and Ministers,
I refer to the response from Minister Green to my various inputs over the past 90 days attached (download below).
I note therein that the Minister states in part ….
"Code Prescriptions (sic) to protect special values including sandstone outcrops, cultural heritage, flora and fauna, in addition to a 30 metre buffer adjacent to the Lake G Highway , have been included in the Forestry Practices Plan …… A review of the planning process was undertaken by the Forest Practices Authority, which found the correct practices have been followed."
Premier, I have previously rejected, both in writing and in person to the Minister, that the comment above is in fact an untruth that has been perpetrated by both FT and the FPA for the past 22 months in the context of Coupe BA 388D. That untruth has also been supported by the lack of competence, scrutiny, and diligence of both you and your Ministers.
I reference my post in Tasmanian Times that describes two basic errors in the Ministers letter that just highlights the incompetency of the referenced agency.
http://oldtt.pixelkey.biz/index.php?/weblog/article/how-to-be-a-responsive-minister/show_comments
Today my assertion has been reinforced by the comment from Senator Milne :-
"Far from being sustainably managed, Forest Practice Authority chief, Graham Wilkinson has made it clear that Forestry Tasmania's current practices do not meet scientifically based requirements for the protection of threatened species."
Yet it would have been that same CFPO that would have written and endorsed the attached letter (complete with the two blatant errors) that endorses the quote in the letter from you Minister
I would ask you Premier to explain how you are able to condone, by your silence, when confronted with this irrefutable array of factual communications to your Minister, and copied to you, how this Minister is able to continue to function in his role in this palpably incompetent manner.
Minister Green, I would ask you to please explain why you continue to accept, with blinding faith, the advice of a failed CFPO who now has admitted the failings of FT, and by definiton his own Agency and he as head of the Agency!
And most importantly to you Minister Wightman, how can you as the "Protector of the Devils" ignore the independent (DPIPEWE) factual evidence that Facial Tumour Free Devils exist in the Liffey Falls WHA; that FT/FPA has no proscpition for their management, as evidenced by RTI material; and as per the comment by the CFPO that Forestry Tasmania's current practices do not meet scientifically based requirements for the protection of threatened species."
And why Premier is FT breaching Clauses 26…..
Clause 26: "If sourcing of wood supply from within the 572 000 hectares is considered to be necessary under any circumstances, the Governments will immediately consult with the Reference Group of Signatories and the Independent Verification Group….
……. without you Premier intervening and cessating their activities immediately.
An answer in less than 90 days would be appreciated.
Cheers,

John Powell
Download:
John Powell, Citizen, versus FT, CFPO, Bryan and Lara:
• FT persists with its trashing of history
• This is the way the world ends
• The Yellow Silt Road … oops, Waterfall
• Forestry Tasmania … and The Yellow Brick Road
• Forestry Tasmania's Sustainable Practice … The Neverending Story
• How to be a responsive minister: UPDATE
• How Labor and FT ignored my pleas over the trashing of history
• FT, and Foxgloves, and the WHA
• Has the forestry industry really moved on (2)
• The short-sight of Forestry Tasmania
• Forestry Tasmania's arrogant trashing of Aboriginal and settler history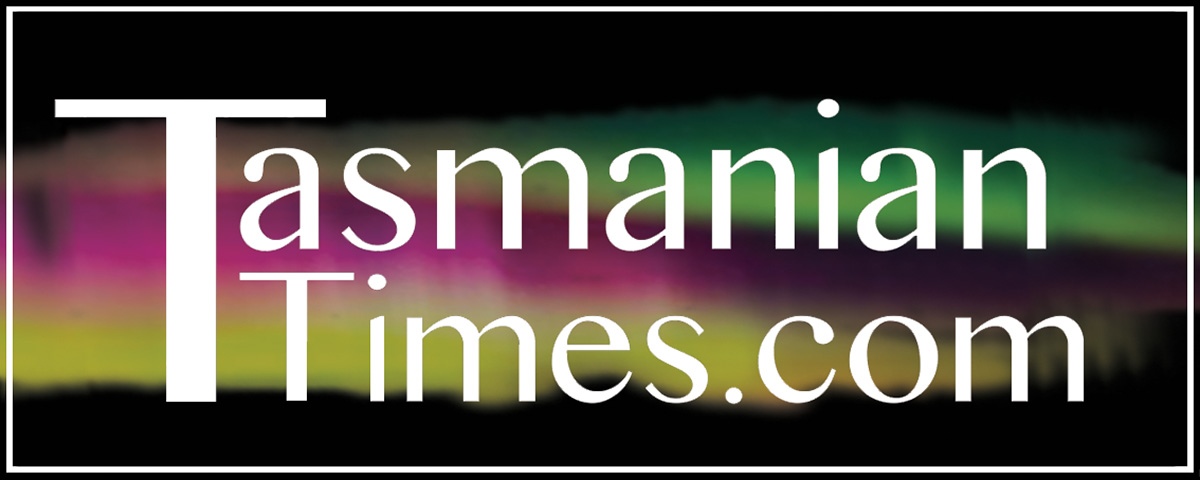 Author Credits: [show_post_categories parent="no" parentcategory="writers" show = "category" hyperlink="yes"]