At 1pm on August 30, 1992, 20 years ago today, the Australian Greens party was officially launched at a press conference in North Sydney.
Read the full birthday letter here
• What Christine says …
Christine Milne
Australian Greens Leader
Thursday 30 August 2012
Press conference: 20 years of the Australian Greens
Transcript
Subjects: Afghanistan, asylum seeker vessel, dental care plan, Forestry Tasmania, super trawler, Greenpeace
CHRISTINE MILNE: Tragic news today further deaths in Afghanistan. The thoughts of the Greens are with the families. This is a highly dangerous position our troops are in, particularly in Uruzgan province. Today is not the day to go into it but it is clear that we need to bring our troops home safely as soon as we can.
On another tragedy unfolding off Australia's northern coast, a boat carrying a large number of asylum seekers has sunk, fairly close to Indonesia. I understand that six survivors have been pulled out of the water so far. It is absolutely essential that the Prime Minister move to increase our humanitarian intake. The only way we are going to stop people getting on boats is to make people are given hope that they can be resettled, and so increasing that humanitarian intake, bringing in people in quickly is the main way of creating safe pathways. (inaudible) in Nauru as an offshore processing centre. The Nauru government has said that it doesn't want people left indefinitely on Nauru and yet it appears that an agreement's been signed without the Prime Minister saying exactly how long people will be left there. It is indefinite detention. The Prime Minister has said that people will be there as long as it would take to be resettled in other places. In Malaysia that's up to 76 years. So what does the Prime Minister mean by not having indefinite detention if indeed there is no time limit. So she must come out and say what is the time limit for people being detained in the awful offshore centres.
JOURNALIST: Does it mean even without that time limit it doesn't seem to be deterring the arrivals?
CHRISTINE MILNE: Deterrence doesn't work. The Greens have argued always that deterrence doesn't work. When you have desperate people running away from persecution they are going to continue to try to find a place to start their life again and Australia is somewhere they'd like to be. And unless you are going to punish them to the same extent they're persecuted in the place that they're leaving, deterrence is never going to work. That's why the Greens have argued what we have to do is take people from Indonesia and Malaysia, increase our humanitarian intake, that way people clearly see that there's hope, that there's a possibility of their resettlement and so they won't get on those boats and we need to do that as quickly as possible as this recent rush of boats has demonstrated.
JOURNALIST: It's been a pretty tragic 12 month period or maybe even more. What decisions can you trace that back to do you think? Where did it go wrong?
CHRISTINE MILNE: Over the last 12 months there's been a spike in the number of people seeking asylum right around the world. And that's a result of severe unrest and shocking atrocities. You only have to take what's happening in Syria at the moment, there are thousands fleeing across the border into Turkey, you've also got Afghanistan of course, you've got Iran and Iraq, you've got so many places around the world, Sri Lanka included, where people are running away from appalling circumstances. Naturally they're going to be seeking asylum. Australia has so much to offer, we are a compassionate and caring country. We need to increase our humanitarian intake as quickly as possible, uphold all our obligations under international law, and also start talking to the Americans and Canadians, asking them to take more people in our region.
The Greens' announcement with the Government yesterday of a new dental care plan for Australia is really good news. It puts a smile on faces right around the country because it's a silly idea that your health doesn't include your mouth, that your oral health is not important. That's why it was so good to get the announcement, to work through that, it's one of the great achievements of this period of government and it's come as a result of the power sharing arrangement in Canberra. Having said that, the Greens have also argued that as with dental care, as with implementing the Gonski recommendations to put more money into schools, particularly into public schools, to get the National Disability Insurance Scheme up and running, we need to raise more revenue. The Liberal and Labor parties just keep saying that they will do more things but they're not saying where the money is going to come from. The Greens are the only ones saying well here this is where we need to get the cash. On one hand the Greens are going to move in the Parliament to close the loophole in the Minerals Resource Rent Tax. Currently that loophole will cost Australians billions by 2020, probably around 10 billion. If we close that loophole so that the states can't just keep gouging with royalties then we will actually get some money to go towards dental care, the implementation of Gonski, the National Disability Insurance Scheme, and the like. Currently we spend $7 billion a year in fossil fuel subsidies. $2 billion of that goes to the mining industry alone. That could be fixed. We could do that tomorrow. And we can start actually showing where the dollars are going to come from. And Tony Abbott has to start telling Australians where he's going to get the money to fill his $70 billion black hole, the money that he's going to get to pay the polluters. If he doesn't want to charge for pollution and he's going to take it out of tax payers' pockets, the people need to know where that money is going to come from.
Dental care was one of the good things that's happened as a result of the agreement with the Gillard government and this, the 20th anniversary of the Australian Greens, is a great day for us. 20 years ago in North Sydney at a small press conference the Australian Greens were launched as a national political party. Not much media coverage at the time, but I don't think anyone standing there 20 years ago in North Sydney would have foreseen that within 20 years the Greens would have the balance of power in both the House of Representatives and in the Senate, and have delivered one of the biggest economic and environmental reforms in decades and that is of course work on global warming through the carbon price and delivering dental care, the biggest change in Medicare for decades. All as a result of a progressive group of people in the Australian Greens, working with the government of the day to deliver good outcomes for the country.
JOURNALIST: Will you be doing anything special to celebrate the day?
CHRISTINE MILNE: Right around Australia Greens groups, member groups are going to have various celebrations at the local level, that is the wont of the Greens, we have our membership right across the country, local branches are the strength of the Greens and we will certainly be having celebrations around the country, and of course the Australian Greens party room celebrated this together last week because it's so special for us after 20 years to have a party room with nine senators and Adam Bandt in the House of Representatives being able to deliver the clean energy package and dental care, what a great outcome.
JOURNALIST: On dental care are you happy with the coverage of the scheme as far as it being for children and low-income earners? Do you think it needs to be extended further?
CHRISTINE MILNE: The Greens have a plan for universal access for Denticare, we want to see ultimately the same as Medicare. But you have to start somewhere and so we decided that the best way of going was to go with children being covered and low income earners, expanding the capacity of the public dental scheme, getting rid of the waiting list. This is a big issue in Tasmania where so many people, more than the national average have had real problems with dental health. And so what we are delivering for the whole nation will be particularly good for Tasmania. There'll be a bigger roll out of facilities in rural and regional areas, great access to public dental and Medicare access for children and that is something that we will be able to build on in years to come.
I'm also excited on this 20th anniversary of the Greens that in the House of Assembly in Tasmania today the marriage equality bill is being debated. For me this is really a full circle. In 1997 (inaudible) marriage equality being debated and is leading the nation, is really very exciting and good news. It would put pressure on the Prime Minister and on Tony Abbott, they are on the wrong side of history with this one, they're on the wrong side of community opinion, and of course it is a completely discriminatory measure, and what gives me even greater hope that this will get through not only the House of Assembly but also the Legislative Council in Tasmania is the passage yesterday of the surrogacy legislation which covers gay couples as well. So how exciting that Tasmania in 1997 had the most draconian laws in the country, people could be jailed for 21 years for being gay, now, 20 years later here we are. Fantastic outcome for Tasmania.
JOURNALIST: There is some uncertainty about whether the legislation will get through the upper house here in Tasmania, what message do you have for the Legislative Council that will be deciding on that in a few weeks' time?
CHRISTINE MILNE: I'll be calling on Tasmania's Legislative Council to see the huge opportunities for Tasmania to show we that are a really exciting, progressive place to be. This is not only good because it removes discrimination, but it's great for Tasmania. All the evidence around the world shows that when you take a lead in such progressive policy, you are rewarded, with people coming to visit you, people having a different view of the products that you've got to sell, everything from tourism to every other service that you can offer. So if the Legislative Council wants to get behind a more resilient, exciting, progressive economy in Tasmania, and a happier society, they should pass this bill.
JOURNALIST: Any surprise the same sex marriage debate has been delayed over squabble over forestry? Typical of Tasmania's parliament I would have thought.
CHRISTINE MILNE: One thing about being in the Greens for a long time and celebrating 20 years of the Australian Greens is to see the issues that come together in Tasmania then actually roll into the national debate. On the one hand very good news that the House of the Assembly are debating equality today, very bad news is that Tasmania still is dogged by the mismanagement of our forests that has gone on for so long, particularly by Forestry Tasmania. What we've seen in the last few days is a completely predictable, rear guard action from Forestry Tasmania. They know the community is now aware they're losing $5 million a month, that they wouldn't be operating at all unless they had a letter of comfort from Treasury, otherwise they would be insolvent, and people are getting to the point of saying we just can't carry this bureaucracy that they've got any longer, and so clearly we need to get beyond this argument that for some reason or another Forestry Tasmania thinks that it should be protected by the public purse, when it gets the resource for nothing, and is losing $5 million a month and Tasmanians are struggling with health and education services. This just can't go on.
JOURNALIST: What about fears that the splitting of forestry could end up jeopardising the forest peace talks?
CHRISTINE MILNE: Interestingly the future of Forestry Tasmania was never on the table with the forest peace talks, the intergovernmental agreement doesn't refer to the structure of Forestry Tasmania, or the management of Forest into the future. As it's only been put back on the agenda by very small network that there is in Tasmania of people who have long-standing, if you like, revolving door arrangements with Forestry Tasmania. Not a surprise that it's on the agenda, but it's not appropriate that it be thrown in at the last minute and then used as a bargaining tool to suggest that we ought not try for an outcome. We have to get an outcome on Tasmania's forests, we have to do that, not only because it will be good for the state in terms of our biodiversity and our reputation, and our economic future, but it's good for the state in terms of community health and well-being.
JOURNALIST: Do you see any need for the federal government to step in at this point?
CHRISTINE MILNE: The federal government has been involved in the negotiations from the start through the intergovernmental agreement, we had the federal minister down here fairly recently, clearly the federal government has got the regional development money on the table, waiting for this outcome. And I really urge Tasmanians to think about this, if there is money available to help build resilience in rural and regional Tasmania, new jobs, new enterprises, we cannot allow those who want to cling to the debt and poor business model of Forestry Tasmania to destroy those opportunities that are coming.
JOURNALIST: Can I ask about the Magiris. Should Canberra have intervened and said it's not welcome to fish in Australian waters?
CHRISTINE MILNE: What we've heard from Canberra in relation to the super trawler the Magiris is all concern but no responsibility. We've had the federal minister saying one after the other, oh we're concerned about this, we're concerned about the loss of fish stock, the impact on the whole marine food chain, but when it comes to action, they're nowhere to be found. The Greens have moved in the Senate to disallow the fishing quota for the Magiris, but we've had the federal minister say he won't support the disallowance and we've had Eric Abetz and Richard Colbeck, Tasmanian Senators, also saying they're not prepared to disallow the quota. What we've got on the table is both federal Liberal and Labor walking both sides of the street. The Magiris is now in Australian waters, it's docked I understand in South Australia, with quite a lot of protests there this morning. Tasmanians don't want the Magiris, we don't want the super trawlers in Australian waters, the science doesn't support it, everywhere super trawlers have been, you've seen collapse of fisheries. The one thing that Joe Ludwig cannot answer to is where in the management plan is their reference to local depletion. How are they going to stop local depletion because that is what has occurred from one end of the planet to the other, with collapsed fisheries in the Pacific, off Africa, everywhere the trawlers have been, fishermen lose, the marine environment loses, local communities lose.
JOURNALIST: And so Greenpeace stepped in this morning to try to stop the boat from docking in South Australia, do you think Greenpeace and protesters really are going to do anything to stop it fishing, getting out there in the ocean?
CHRISTINE MILNE: I really admire the number of people who have turned out today to say no we don't want the super trawler in Australian waters, we want to look after our fisheries, we want to support not only the marine environment but fishing communities, and I urge people to take the anger that they're feeling about this and direct it straight to the federal minister and say it's time to disallow the quota. The debate will come back on in the Senate when we resume and I urge the community to email the federal minister and email the Coalition and say no to the super trawler.
JOURNALIST: Do you think it's Greenpeace's place to try and intercept the super trawler?
CHRISTINE MILNE: Greenpeace has been conducting a global campaign against the super trawler because they are an international organisation and they have seen the impact of the super trawlers everywhere, off the coast of Mauritania, into the Pacific, and now they're looking at what the impact would be in Australia. Greenpeace has run some fantastic global campaigns, on everything from global warming, and years ago running huge campaigns on against organochlorines being dumped into the marine environment from pulp and paper mills. Greenpeace have a lot to offer Australians in terms of awareness raising of the dangers of super trawlers to the marine environment and I applaud the fact that they are out there telling Australians this is the consequence, get on with it and start using your power of citizens to impact on federal ministers to stop the super trawler.
JOURNALIST: Shouldn't the activism be at a political level rather than getting in the way of people on the boat working, they're not the ones making the decisions, is it fair of Greenpeace to do that?
CHRISTINE MILNE: I think it's certainly true that at the political level there needs to be action. But what we have seen from the Minister Joe Ludwig, the Environment Minister Tony Burke, right through to the Coalition, Tony Abbott and here Senator Eric Abetz and Richard Colbeck, they are not taking any action at all to stop the super trawler, so what will cause them to take action if they don't actually care about the marine environment or fishing communities, they care about votes and that's why the activism needs to be in the community is important and the awareness raising is coming from the activist groups.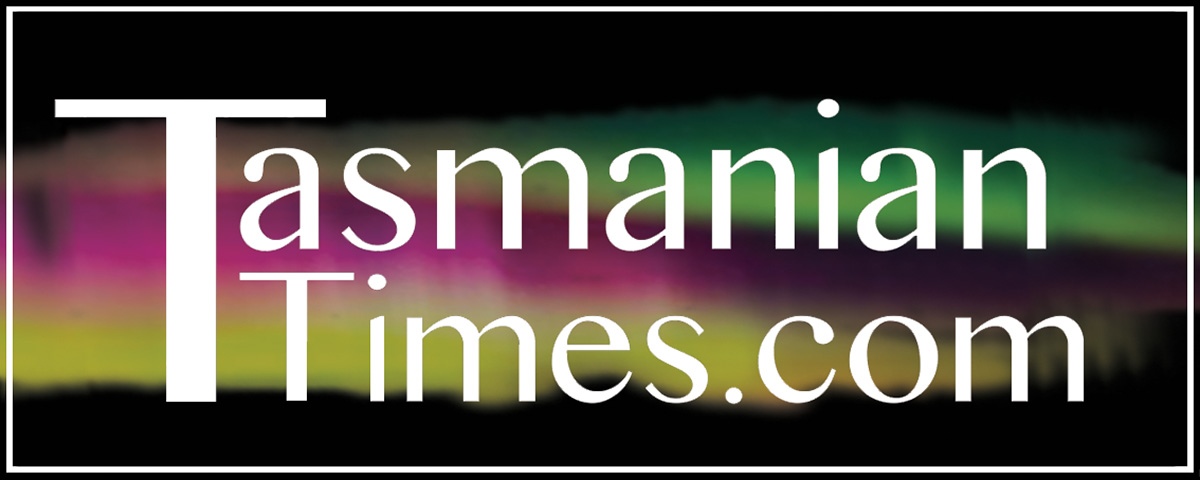 Author Credits: [show_post_categories parent="no" parentcategory="writers" show = "category" hyperlink="yes"]