Pic of Health Minister Michelle O'Byrne, left and Premier Lara Giddings. Pic: Rob Walls, http://robertwalls.wordpress.com/
When politicians hand out grants worth hundreds of millions of dollars, they expect a little praise. So when Tanya Plibersek and Andrew Wilkie spruiked their Tasmanian health bailout – which, despite smoke and mirrors, carried a headline figure of $325 million – they may have been disappointed with the faint praise they received.
The same message came from the state government, the Greens, the Australian Medical Association and various other troublemakers: Thanks for the thought, it'll be handy, but it doesn't even come close to fixing the problem.
So what is the problem and how do you fix it?
The goal of almost everyone in the Tasmanian health sector – and most health policy wonks across the nation – is what they term a single-funder model for public hospitals. It's more complicated than a simple Commonwealth takeover but is far more practical.
Tasmania's health system is on the brink of collapse. The causes and the solutions go far beyond budget cuts and bailouts, and are best illustrated by one simple set of figures. In the ten years from 2000-01 to 2009-10, the amount spent by the state government on public hospitals rose, year-on-year, by an average of 11%. For the same period, spending on everything other than health rose year-on-year by an average of only 5.7% a year and total government revenue by 6.1%.
No state or territory government, in Tasmania or anywhere around the nation, can manage for ever the relentless budget pressure of health unless its income rises by just as much. Tasmania's situation is fundamentally no different from that of the other states, particularly the non-mining states with weak economies being damaged by the high dollar and low consumer spending. Tasmania has got there first but others are not far behind.
Late last year, the AMA called for the federal government to take full responsibility for the state's public hospitals. But there was no detail of how it might work – and without that detail unions, governments and administrators could not tell whether it would work or not, whether to oppose it or not. I talked in detail to all the main players – doctors, politicians, nurses, unions and public servants – to see whether a model could be devised that they could all support and that would satisfy state law and the Commonwealth constitution.
Click here to view the full report;
saving_health.pdf
The solution proposed involves establishing a single funding stream, with the Commonwealth both as the sole funder and as the owner of the physical assets presently owned by the state. The Commonwealth would purchase health, hospital and administrative services from agencies staffed by Tasmanian state employees. It would work like this:
• Ownership of the hospital assets – buildings, equipment and so on – would be transferred from the Tasmanian government to the Commonwealth, with no charge either way. This would mean the federal government would have the undeniable, inescapable responsibility for making sure the system was decently funded, operated efficiently and served the reasonable needs of the population. This time, the blame game really would end: there would be nobody else to blame when things went wrong.
• A new overall Purchasing Authority would be established under Commonwealth law and would be responsible for buying services from the three Tasmanian Health Organisations which run the hospitals, non-government organisations and others under conventional service agreements. The authority would have no or minimal staff of its own.
• The authority's CEO would also be the CEO of the health elements of the DHHS; these elements would be spun off from the present Department and become a separate agency. This new administrative agency would operate under a service agreement to supply the central authority with administrative services. The two would be co-located.
• The joint CEO would sign two employment contracts: one with the Commonwealth, the other from Tasmania. He or she would receive delegated power from the Premier to direct staff (under the State Service Act) and from the federal government via the Purchasing Authority to spend money. This person would be the point at which delegated powers from Tasmania and the Commonwealth intersect.
• The Premier would be responsible to the Tasmanian Parliament for those elements still covered by the state system, principally the employment and conditions of staff.
• The federal government would give oversight for the new arrangements to a Parliamentary Secretary for Health. He or she would be responsible to the Minister for Health and the Australian Parliament for the expenditure of Commonwealth funds and the overall state of the Tasmanian publicly-funded health and hospital system.
• The THOs and the other elements of the existing national reform program would remain in place. The new system would build on that.
Salvation will not come in the form of special payments from the Commonwealth. Unless these amounts are given to all states and territories in line with their assessed GST entitlements, the Commonwealth Grants Commission will deduct any money that it deems to upset existing relativities between the states. That was the problem with the money negotiated by Andrew Wilkie for the building program at the Royal Hobart Hospital. If Tasmania is given more than 2.3% of any Commonwealth specific-purpose payment program – its population share – that money will be taken back by the Grants Commission in the form of lower general GST payments. In the long run the state would be worse off because it would have had the right to spend GST money as it wishes; the specific purpose money from the Commonwealth comes with many conditions and can only be spent in ways the Commonwealth stipulates and involves significant compliance costs.
On average, Tasmanians are older, poorer and sicker than their fellow Australians. They are therefore more likely to need health interventions and less able to pay for it themselves. Death rates are higher, life expectancy shorter, and wages lower. Tasmania has more children in one-parent families, lower labour force participation, more smokers, more obesity, older average ages and more avoidable deaths than the national average.
When hospitals are underfunded for decades, as Tasmania's have been, the system becomes not only unable to cope with its sick and vulnerable population but its economic and clinical efficiency plummets. An inadequate system will focus increasingly on the most seriously ill people, starting with those who will die without immediate care. Less urgent cases are neglected, even though this neglect may result in expensive, dangerous and distressing complications. Earlier intervention, which is almost always cheaper than later emergency treatment, is no longer possible.
Tasmania's two major hospitals operate constantly with bed occupancy rates well in excess of those generally considered safe. In mid-2011 average occupancy rates at the Royal Hobart Hospital stood at 98% and at the Launceston General at 97%. This indicates substantial periods in excess of 100% and almost no capacity at all to cope with surges in demand. The usually quoted safe occupancy figure is around 85%.
The result is increased levels of infection, more mistakes by overworked staff and poorer treatment outcomes for a variety of conditions. It also causes patients to be backed up in emergency departments, a situation known as access block or bed block. This adds immensely to the workload of ED staff and costs more than being accommodated on a ward. It is also associated with a higher death rate: people affected by bed block are 20% to 30% more likely to die. In Tasmania, this is likely to account for 90 to 100 avoidable deaths annually, three times the road toll.
The resultant overcrowding in emergency departments leads to patients being unable to be discharged from ambulances, a situation known as ambulance ramping. This is also likely to have a cost in mortality and disease complication but the most easily documented result is that ramped ambulances are unable to respond to new calls. To maintain response times, more ambulances must be bought and more paramedics employed at a considerable and avoidable cost to the health budget.
Bed occupancy rates are unsatisfactorily high not mainly because insufficient public acute beds exist – there are just as many per capita in Tasmania as in other states – but because there are too few cheaper, more patient-friendly alternatives to acute inpatient care. But these cheaper alternatives cannot be afforded partly because so much money is spent on a system unduly focussed on acute care, whether or not that style of care is best for the patient. Developing alternatives will cost money the state does not have.
Even before last year's astonishing cuts to elective surgery, public hospitals have been forced for decades to concentrate on emergency and life-saving treatment while neglecting those patients whose procedures can be delayed. Waiting times are far greater than anywhere else in Australia, and now will quickly get much worse. Some patients will suffer serious and occasionally fatal complications as a result of these delays. The new health "bailout" will only partly roll back what was already lost in this area in last year's cuts. It will make no appreciable inroads into the huge backlog of cases and, after it is over, we can expect no more money.
Waiting times for a first consultation with a surgeon – the waiting list to get on the waiting list – are often even longer. At the Royal Hobart Hospital, surgery clinic waiting times range up to two and a half years.
Although elective surgery waiting times and bed occupancy rates in the major public hospitals are unsafe and seriously unsatisfactory, beds in private hospitals – which account for almost half the acute beds in the state – are seriously under-utilised. We need a way to integrate the private hospitals – which according to the Productivity Commission run just as efficiently as their public counterparts – into the overall hospital system. The public system should buy far more services from private operators than it does, although this would need to be designed carefully to prevent the higher demand from inducing private-practice doctors to raise their fees.
All this can be done. All that is needed is political will. The state government and the Greens have both enthusiastically embraced such a move; the Liberal opposition, making hay out of blaming the government for everything, rejects the idea outright. The federal Labor government refuses even to consider it; Tony Abbott's Liberal opposition has yet to make up its mind.
Kevin Rudd's plan for a single national hospital funder foundered because he wanted all states to come into the scheme at once. That sort of agreement is extraordinarily hard to achieve. A better way would be to start with a pilot project in one state, where such a good system could be created that other Australians would demand the same.
Tasmania is the obvious place to start. Our system is small and, therefore, comparatively cheap. Our people, doctors, nurses and most politicians want it. Because we are an island, our system is not complicated – in the way Canberra's is – by people crossing the border for treatment. And the need is more critical than any other state's, both in terms of health needs and in the state government's capacity to pay.
Politicians – Labor and Liberal – are stopping this for narrow political reasons of their own. Perhaps it's time they looked a little more closely at what governments and parliaments are for. If their job is not to keep their electors alive and to prevent avoidable suffering, what on earth is it?
• Lucy Poskitt, The Examiner: O'Byrne defends Hart board appointment
HEALTH Minister Michelle O'Byrne has defended the appointment of her campaign manager to the board of the new Tasmanian Health Organisation for the North.
A managing partner in Launceston legal firm Rae and Partners, Ross Hart recently expressed interest in running for the vacancy left by retiring state Labor senator Nick Sherry.
He also ran for ALP state president in April.
Yesterday in Parliament, Bass Liberal MHA Michael Ferguson accused Ms O'Byrne of appointing Mr Hart because he had worked on her election campaign.
But Ms O'Byrne said the appointment was recommended by an independent panel that assessed and interviewed 80 applicants for the three regional governing bodies.
"That panel made recommendations to me as minister and to the Treasurer as the other minister responsible and the recommendations went to cabinet," she said.
THO governing council chairman Graeme Houghton said any apparent conflicts of interest for board members had "just got to be managed", and said he had hoped Mr Hart's appointment would not become a political issue.
"It's useful to some extent to have someone that understands the political process," he said.
…
First published: 2012-06-25 04:14 AM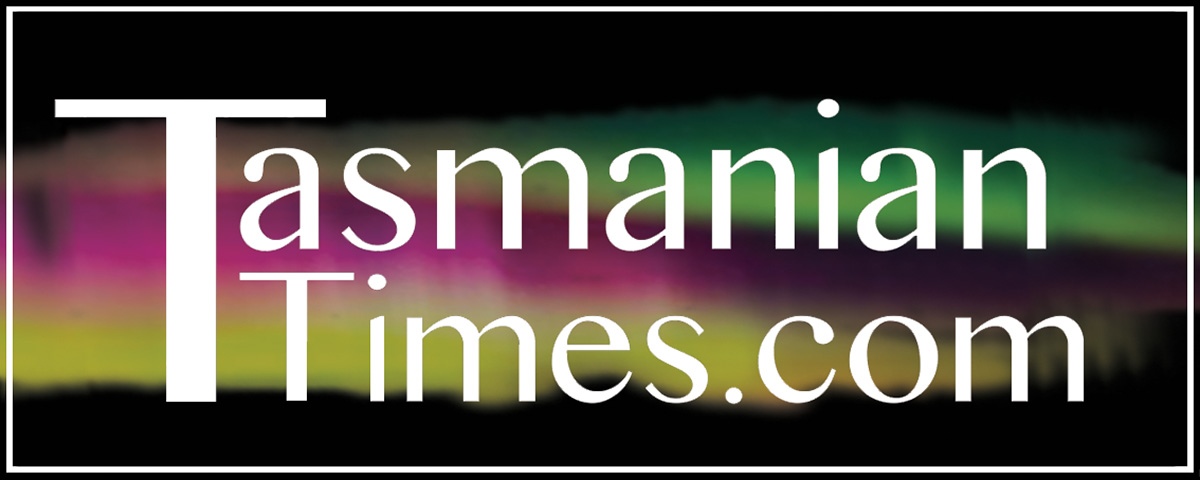 Author Credits: [show_post_categories parent="no" parentcategory="writers" show = "category" hyperlink="yes"]