On October 16, three years ago, I wrote this:
But utterly, finally, useless. You could not help but feel that here was the engagement of media management and union, to provide the same truth: We're going to be alright aren't we?
Bullshit.
You are in more trouble than you will ever realise. And no nice sculpted, censored presentations will make the slightest bit of difference. Media is in the middle of revolution. As far-reaching and profound as the invention of the printing press.
And there, fundamentally, viscerally, was the problem with last night's seminar. It was all too touchy feely, all-too familiar media-speak, superficial, bland rolling out of cliche: how often did we hear of brand recognition, of business model? I'm sorry; I'm an MEAA former state VP; but I was embarrassed by this. This is not inquiry; this is media-management-union-barracked propaganda. I should have known: I did get an email warning me that I should not be off-topic? From, Be quiet, Lindsay
Three years on the Net Revolution is laying waste to Fairfax here and to a lesser extent News Ltd, here.
And yesterday it got much much worse as three senior Fairfax editors in Sydney and Melbourne moved on. Did they jump, or were they pushed? It really doesn't matter. They are going, going, gone: 'Many changes' ahead for Fairfax says Metro Chief Garry Linnell. All the time Gina circles (Latest: Rinehart sends ultimatum to Fairfax board)
And being wonderfully exposed in all of this is The Insider Club* of elite agenda-setting journalism.
Harto (John Hartigan, recently retired News Ltd CEO) only a couple of years ago was a Master of the Universe, memorably saying:
My contention is this – We have the opportunity to move from setting the agenda each morning….to actually owning the agenda. All day. Every day.
He was speaking at a newspaper conference on the impact of the Net, and TT recorded his memorable words in this article: John Hartigan: We will own the agenda. All day. Every day. and Tasmanian Times: A Rage against the Dying of the Light?
Now he's gone, replaced by Kim Williams as CEO.
So where is all this heading? No-one quite knows.
There is much throwing up of arms; much despairing; much wringing of hands and fear of the unknown. Even pleading with the Government to fund journalism for heaven's sake; anyway it does already, remember the ABC and SBS. We don't need more of Nanny's hand; not when balance becomes appeasement. (Balance is appeasement; fairness is truth after all ).
I don't want to underestimate the anguish felt by so many in my profession – with houses and kids and mortgages – but not too many will escape the cold winds of massive change, whether in forestry in Tasmania, or journalism in Sydney.
No-one knows where it is going to end up. But that can also be strangely life-enhancing: not knowing
I agree with Christopher Joye, writing yesterday on The Drum:Taxpayers shouldn't bail out private media
And I agree a bit with Margot Kingston, also on the Drum: Independent media must take Fairfax's place, although there's a bit of despair in there (and a chair as well).
But most of all I agree with my mate, Don Knowler; old-style journo Donzo who has plied his craft from Fleet St to Times Square in New York:
In one of his Chronicles ( The Chronicle 59: In New Media is Grub Street reborn ) Don wrote this:
A decade after visiting what remained of Grub Street, Don Bentley now looked at it from afar, from his new home in Australia. He thought of writing about it once, and without reference books at hand, turned to Wikipedia for an account of it there. And there an irony struck Bentley, an irony that, 300 hundred years previously, would certainly not have been lost on the great, emergent satirists of the 1700s.
When Bentley looked at the internet, of blogging and of what the internet meant to the journalism of the future, he suddenly saw a Grub Street there, of writers with an individual voice. In the old days – before the media was concentrated in fewer and fewer hands – all a writer needed was a friendly and patient printer willing to give an author a little credit and a readership eager for information and words. And now, in the 21st century, all a writer needed was a laptop and a domain to broadcast his creative effort, and his views, out to world. "World'' was perhaps the wrong word. Bentley considered "universe'' more appropriate. What was happening out there was infinite.
The internet and websites and blogging was not confined and constricted, as newspaper journalism was, between the pages of newsprint. More importantly it was not tied to the rich and powerful who owned newspapers, or chains of them. It had economic freedom, not only free of the expensive resource of newsprint, and the need to pander to advertisers, but free of the reliance on a retail and transport infrastructure to get the "product'' out there in the marketplace.
A website carrying news and views did not have to be termed a product as newspapers were by big business, but if it made money through advertising, that was, of course, to the good and would enable those wanting to write to be paid for it.
Academic Sally Young, above, delivered a delicious serve to Megafauna Media in the article below, published on Inside Media. She was also recently interviewed on ABC Radio National's Counterpoint (here).
On Inside Story, she writes:
IN THIS turbulent period for the Australian news media, many important issues are at stake – and none more so than the independence and future financial viability of journalism. But this vital debate has recently been reduced to an acrimonious fight about the Finkelstein inquiry's proposal for a News Media Council. Faced with the possibility of an external body holding them to account, some media outlets have sought to pit journalists against academics who have expressed a view about the plan (and vice versa). This is a red herring that emphasises the personal and obscures the institutional problems and broader social and technological developments that are contributing to the industry's problems.
The Australian has been at the forefront of debate. It employs some excellent journalists, publishes some insightful writing and has a very welcome commitment to national affairs, but it can also be so strident, defensive and bullying (and not just on this issue) that it is increasingly difficult to take seriously. Some of the paper's journalists and commentators – and also some journalists at the Age, the Australian Financial Review, the Sydney Morning Herald and the tabloids – have taken up arms against Finkelstein's proposal. Much of the hyperbole about "censorship," "repression" and "state control" would be funny if it wasn't such a poignant reminder that journalists are, all too often, their own worst enemies.
While they are romanticised as independent, truth-seeking crusaders who "hold power to account," journalists in major news organisations actually work in a setting that is highly controlled, routinised and hierarchical. Compared to members of many other professions, they have very limited autonomy over their work. Perhaps partly as a result, history shows that journalists sometimes pick the wrong side of battles, mistaking their owner's (or outlet's) interests for their own. This can be embarrassingly evident – when a journalist repeatedly quotes his or her own boss as the major source for a story, for instance, leaving the strong impression that the journalist is being used as a mouthpiece for the editor's or owner's interests.
During the debate about the professionalisation of journalism in the 1970s and 1980s, for example, a range of possibilities for increasing the status and quality of the profession were canvassed. Among the most radical proposals was a call for licensing of journalists; at the other end of the spectrum were calls for journalists to engage in critical self-scrutiny of their profession, have strong, enforceable codes of ethics, and undertake external training or gain certain obligatory qualifications to practise journalism. Journalists were generally aghast even at the milder options and, in the end, they won that battle. But what this ultimately meant – that journalism remained largely a craft learnt inside media organisations and requiring no specific external training – was that journalists had no particular set of skills or knowledge that belonged to them as part of their profession. They could easily be replaced by someone brought in and trained on the job, and they were highly reliant on socialisation within news organisations for their training (which worked against that cherished journalistic principle of independence). Anyone could call themselves "a journalist" – and, with the digital age, they increasingly did; as a result, there is declining meaning attached to, or respect for, the status of journalists in news organisations.
Then, in the 1990s, media organisations, including journalists, resisted digitisation and online content. The attitude was almost one of "let's ignore it and see if it goes away," with the consequence that many organisations missed the early opportunities that the new technology offered and have since paid the price in declining audiences and revenues.
Now, in the debate over the Finkelstein recommendations, some journalists are fighting hard against any external oversight and thereby helping to marginalise themselves yet again. As the battles for press freedom going back to the seventeenth century show, there are good reasons for suspicion of regulation. But a knee jerk "no" to any form of external oversight of journalists' work is counterproductive. If there was clear adherence to journalistic standards (even self-imposed standards), good internal processes of oversight, and appropriate scrutiny and openness, then no external oversight would be needed.
Some international newspapers have their own ombudsman or "readers' advocate" or "public editor" who corrects errors, explains reporting, offers a right of reply and acts on behalf of readers and the public. These have been in place in some newspapers in other countries for over forty years. Where are the Australian equivalents? There's just one, appointed by the Sydney Morning Herald in 2011. If Australian news organisations applied their own standards of conduct and performance consistently and adequately, external scrutiny wouldn't be proposed or needed. Because they don't, their credibility and reputations are suffering and they will struggle in the future (indeed they already are struggling) to retain increasingly educated readers who have high expectations and a much better awareness of how news media operate.
With all this in mind, let's look at the myths and faulty logic being promoted by some news media organisations in the current debate.
Myth 1: Critical scrutiny is good, but only if journalists do it
Journalists are told they must always critically interrogate what they see and what they are told. They need to be independent and to be able to criticise and expose where necessary. But when academics or others apply this approach to analysing the media and the work of journalists, this becomes a problem for some news organisations: no longer are these values in the public interest, or necessary, or deserving of praise (see myths 2 and 3).
Myth 2: You need to work in journalism to understand how journalism works
This is a facile point as well as a myth. Being an outsider …
Read the rest of the Myths, on Inside Story, here
And I'll finish with another dig at dear old Harto and his priceless statement to newspaper publishers: My contention is this – We have the opportunity to move from setting the agenda each morning….to actually owning the agenda. All day. Every day.
Own the agenda Indeed! What supreme corporate arrogance.
I've got news for you John. The chance of owning the agenda is long gone …
A little additional reading:
How the BBC can lead the way …
*Why political coverage is broken
• Media, Entertainment and Arts Alliance: News Ltd's plans are becoming clearer, judging by this memo to staff:
News Ltd has declared about 100 redundancies as it starts to shed staff in a major restructure.
The journalists' union – the Media, Entertainment and Arts Alliance (MEAA) – says management notified it of the impending loss of 70 digital platform staff on Tuesday, less than a week after Australia's biggest newspaper publisher unveiled a comprehensive restructuring plan.
At News Ltd's regional Queensland mastheads – which includes the Townsville Bulletin, Gold Coast Bulletin, Cairns Post – some 30 sub-editors have been made redundant.
MEAA acting federal secretary Paul Murphy said News Ltd's sudden redundancies were a bad start to the restructure.
"The company revealed it was about to embark on a carefully thought-through restructuring process," he said in a statement.
"But less than a week later, without proper consultation or explanation, its digital staff are learning that they are being made redundant at a time when they should have felt assured they would play a vital role in the future of the News Limited business."
About 30 staff at News Limited's regional Queensland mastheads have been made redundant.
Staff at the Townsville Bulletin, Gold Coast Bulletin, Cairns Post and affiliated community papers were told of the redundancies during newsroom meetings on Tuesday afternoon.
It is understood 17 editorial staff at the Gold Coast Bulletin have lost their jobs.
Eight sub-editors each at the Cairns Post and Townsville Bulletin are also understood to have been made redundant.
The mastheads will now be subbed at a central hub based in Brisbane.
• In Hobart it appears to mean three jobs going off the Hobart internet desk; which is being moved to Melbourne.
• Newspaper Death Watch: Chronicling the Decline of Newspapers and the Rebirth of Journalism: here
• News Corp expected to announce split decision tomorrow
• SMH, Thursday: No seat for Rinehart
• Paul Barry, Crikey: News Corp split signals big changes for Murdoch papers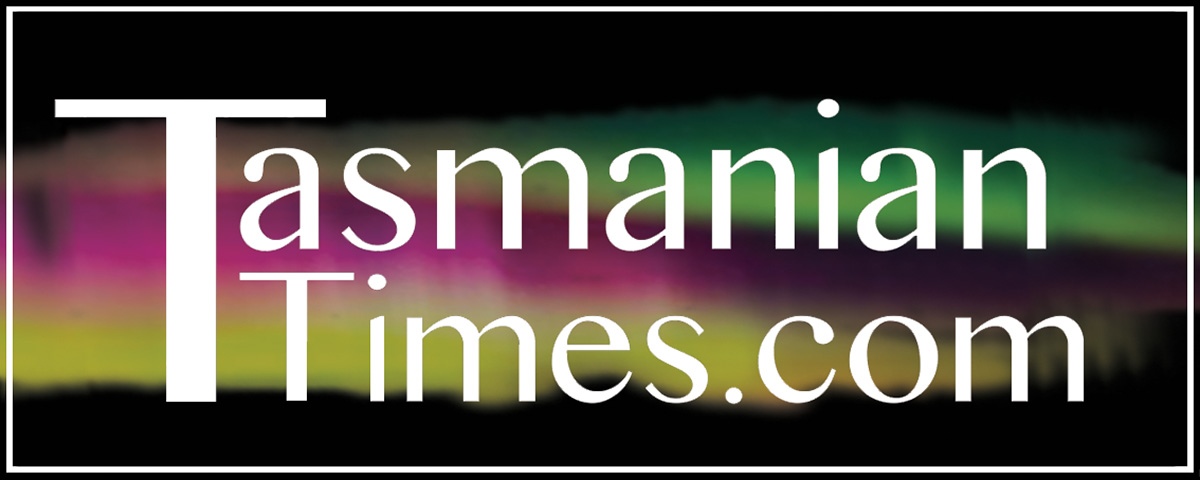 Author Credits: [show_post_categories parent="no" parentcategory="writers" show = "category" hyperlink="yes"]