Picture: Rob Walls here
Most governments have limits to their death-wishes, so the Tasmanian government's unwillingness to incite a repeat of the electorate's fury after last year's budget cuts can be understood.
The budget says that after two years of net debt as a result of falling GST revenue, the state's finances will bounce back into the black as GST – and the economy – recover from the present temporary blip. The point is: how realistic is it?
In fact, not very. To achieve this outcome, the world will need to reverse its plunge into double-dip recession; the Eurozone to hang together; Greece, Spain, Portugal, Italy, Ireland and France quickly to solve their woes; European monetary union miraculously to become good economic policy and China return to economic growth above 10 per cent. Fat chance.
The other parties are no better. The perplexed reader may wonder what the Liberals' latest document, which fails to mention either the GST or the Commonwealth – from where 60 per cent of the state's revenue is derived – is doing with the title 'Alternative Budget'. The Greens seemed to smell a rat and then spoilt it all by declaring that a Greens treasurer would 'insulate the state from global credit shocks'. But we live in a global economy, and insulating an economy is not possible except in such noticeably non-prosperous societies as Cuba, North Korea and, until recently, Burma. That can't be what they mean.
So our leaders, rather than facing the financial realities which are likely, once more, to engulf us all, rely not on economics but on magic.
None of the cuts of last year caused so much anger and personal distress as the slashing of health services. The Premier has sought to sell this year's budget as being good news for health. Health, she promised, will be spared from further cuts, though there is to be no rebuilding of the damage inflicted last year. Sacked nurses will stay sacked.
In fact the budget represents no good news, though mere continuation of about the same level of bad news may seem good compared with what many people in the health business expected. Nothing is being done to repair the damage that has been done. The most one can say is that things are getting worse more slowly.
Meanwhile, health cost inflation continues. It costs a bit extra each year to treat a patient, so if there's no extra money, the number of people treated will necessarily fall further. There is also a hidden cost of failing to treat people on time: their productivity is down, and they either remain in need of treatment or develop further complications so that complex and expensive emergency care can no longer be denied and must finally be given. Most of these costs will eventually find their way back to the debit side of the state budget and nobody has the slightest idea of what that cost will be.
But the real danger for the future of health services comes not from the budget itself but from its unrealistic assumptions about the future. Those projections are supposed to be valid for four years but are already being overtaken by events.
The government's future income streams are hostage to events over which no Tasmanian government has any control. The danger to our hospitals is in events which are now rapidly unfolding in Europe. The exit from the Euro by Greece is now likely – a matter more of when than if – and the costs to the global financial system of this has been estimated by European banking officials at 1 trillion euros – one million million euros. The losses to European and other international banks, many of which are already vulnerable, will be immense. Greek government 10-year bonds – those issued since the 70% 'haircut' which was supposed to make them commercially attractive – are now at an astonishing yield of 23%. As such, they are debt at least as toxic as the American collateralised debt obligations and ninja housing loans were in 2008. Spanish government debt is heading in the same direction. Yields on Spanish sovereign bonds are now around 6.5%, a level the Prime Minister, Mr Rajoy, says his government cannot afford. At these rates it is becoming impossible for the Spanish government to fund its budget deficit. If yields continue to rise, Spain will require another set of massive bailouts from the EU, the European Central Bank and the IMF, with no end in sight. Spanish debt will join Greece's toxic debt sloshing around the financial world.
The Spanish government was forced to bail out the nation's fourth-biggest bank, Bankia, partly nationalising it and transferring many of its liabilities from the private to the public sector. The government now owns 45%. Within a few days the bank put its hand out for – and was given – a further 19 billion euros. The nation's wealthiest region, Catalonia, has declared itself broke and says the central government must pay its bills.
In Greece, a full-scale banking run is developing as increasingly panicky depositors queue up to get their money out while they still can. All this year, depositors have been emptying their accounts and investors have been taking money out of the country. Since the indecisive first round of national elections, the rate of this capital flight has dramatically increased.
The dismal state of European economies was emphasised with the release of the May round of purchasing managers' indices, the most reliable leading indicator of the state of an economy's broad state of growth. A score of more than 50 shows expansion; below 50 means contraction.
Across the Eurozone as a whole, overall output is at 45.9 and manufacturing output at 44.7, a 35-month low and the worst result since the global financial crisis. But it is not only the nations of the periphery that are suffering. In France, overall output dropped to 44.7 and manufacturing output fell to 43.6. Until now Germany has kept economic growth of the whole region narrowly above recession but the May German PMI shows overall output in the red at 49.6. Manufacturing, at 44.6, is leading the way down.
All the suggested solutions for a rescue of the Eurozone in its present form are variations of the old-fashioned bailout, paid for by Germany. But if Germany itself is in recession, with a stricken manufacturing sector and unemployment inevitably rising, how realistic will it be for one country to continue to underwrite the debts of a continent? Nor is the solution to be found in austerity and structural reform. As the New York University economist, Nouriel Roubini, has pointed out, it took a decade for Germany to fix its economy this way. Some of us can remember how long it took for the Hawke-Keating reforms of the 1980s to produce sustained growth. The people of Greece, Spain and Portugal cannot be expected to endure an economic depression for another ten years.
Nor are the problems confined to the Eurozone. Britain, too, is in recession. Brazil has gone from boom to near-bust. Argentina, unable to access commercial loan markets since its default a decade ago, sold off its national oil company, mainly to Spanish investors. It has now re-nationalised it without compensation – another headache for Spain. European wholesale credit markets froze as banks became too afraid to lend to each other for fear of not getting their money back – a reminder of what happened in 2008 after the collapse of Lehman Brothers. If this fear spreads, we will be in another global financial crisis.
Europe buys more of China's exports than does the United States, so China's economy – to which Australia is powerfully exposed – cannot escape the headwinds from Europe. In 2008, we saw Chinese industrial production slow in the context of reduced world demand, and this had a catastrophic effect on the Australian resources industry. This year, Chinese output has already slowed, partly as a result of government actions to control inflation and an asset price bubble in property. If Europe goes further into recession with a serious disruption of global credit markets, the Chinese domestic consumer will not be able to replace export markets: most Chinese people are still savers, not spenders. Government stimulus will soon occur but even China cannot for long continue to make oceans of goods nobody will buy. Chinese demand for Australian resources will suffer along with demand from the rest of the world with, again, a profound effect on Australian government receipts. Some of this has been factored into the federal budget; much has not been because the outlook is so uncertain.
The chairman and CEO of BHP Billiton, and the CEO of Rio Tinto, among others, have both flagged that major planned expansion projects are in doubt. Taken as a whole, these projects are vast. The big one is BHP's Olympic Dam project in South Australia but there are other huge expansion plans for the north-west shelf, the Pilbara, the Queensland coalfields and elsewhere. The construction phase of these projects would be a huge boost to GST receipts, and Tasmania's share would increase along with everyone else's. But the mining companies are not about to invest such large amounts of money on increased production at a time they believe demand will decline. Tasmania's budget will suffer in three ways: directly, through a declining GST pool; indirectly, through a reduced capacity of the federal government to invest in state-based programs; and through the state's own declining economy and state tax base. If people are thrown out of work, their employers won't pay payroll tax.
In the light of further financial chaos in Europe – even without a global credit meltdown – the Commonwealth will find it increasingly difficult to fund the budget surpluses to which both major parties are committed. About 40% of Commonwealth fiscal transfers to the states are in the form of specific-purpose payments (such as the National Health & Hospitals Fund) which, unlike the GST, happen at the pleasure of the Commonwealth. It is easy to see how vulnerable this payment stream could become to substantial cuts. As the Canberra-based public-sector finance specialist Ian McAuley has pointed out, Commonwealth infrastructure payments to the states fell sharply between the last federal budget and this, with Tasmania's share of all specific-purpose grants down by 19%. Tasmania, with its huge reliance on Commonwealth payments to fund its budget, is unusually vulnerable.
For the state government's budget forecasts to be translated into reality, everything in Europe and elsewhere would have to go swimmingly, the European Union and the European Central Bank would have to be far, far smarter and more decisive than they have ever been, and strong economic growth would have to suddenly and miraculously appear. It is impossible to see where growth of than magnitude could come from. A far more likely scenario is that the Eurozone is headed either for a complete breakup or for major and unpredictable structural change. Either will be messy. Either will disrupt world economies and, inevitably, the state budget and Tasmania's capacity to fund its services.
These are times in which the future seldom disappoints the pessimist. The worst is yet to come.
Martyn Goddard has worked in national health policy, mostly in the consumer sector, for more than 15 years. Before that he was a journalist at the ABC in Melbourne and Sydney.
First published: 2012-06-04 05:02 AM
• ABC Online: Hopes rise on Federal Health Minister's visit
• BAILOUT IS BAND AID NOT CURE TO HEALTH SYSTEM'S CHRONIC ILLS
Short-Term Injection Welcome To Ease Suffering, Single-Funder Model Best Long-Term Solution
Paul O'Halloran MP
Greens Health spokesperson
Tuesday 5 June 2012
The Tasmanian Greens today welcomed Federal Health Minister Tanya Plibersek MP to Tasmania and her open-minded approach to hearing the best ideas for fixing the state's health system.
Greens Health spokesperson Paul 'Basil' O'Halloran MP said that reports suggesting that Ms Plibersek is intending to bailout the health system with up to $100m don't include a long-term vision to put the health system onto a sustainable footing.
"A bailout may help short-term suffering and is very welcome for that, but it is only a Band Aid not the cure to the health system's chronic ills," said Mr O'Halloran.
"Given the rising costs in the State's health Budget, it is on track to consume the rest of the state Budget by 2025 and $100m will only be a short-term bridge rather than a solution."
"The Greens are clear: the solution should include a trial of a single-funder model."
"Critics term this a Federal takeover but trialling a single-funder model could guarantee the integrity of our healthcare professionals by allowing them to continue caring for patients far more effectively."
"Ms Plibersek has made clear that she has not made up her mind on the best solutions for our health system."
"When she meets Tasmania's frontline healthcare professionals today, I expect Ms Plibersek will understand the support from healthcare professionals for a single-funder model and a trial of it."
"Today, nine Tasmanian healthcare bodies have said that a solution must go further than a Band Aid type. Those organisations included Medicare Local Tasmania, Arthritis Tasmania, Asthma Foundation of Tasmania, Cancer Council Tasmania, Diabetes Tasmania, Kidney Health Australia, Stroke Foundation, Heart Foundation and the Tasmania Chronic Disease Prevention Alliance."
"When the Greens held a forum on this issue, the support of healthcare professionals for a single-funder model and trial was overwhelming."
"Ms Plibersek must have a mighty fine solution up her sleeve to not give a single-funder model due consideration and, ideally, to trial it."
"The Greens believe this is the best, only and most realistic long-term solution for a sustainable, caring and effective health system," said Mr O'Halloran.
Download Greens Health Stakeholders Forum_Summary Report_Nov 24 2011: here
Update:
The Tasmanian Greens cautiously welcomed comments made today by Federal Health Minister Tanya Plibersek MP about how best to help the State's health system.
Greens Health spokesperson Paul O'Halloran MP said that Ms Plibersek's recognition that, with a possible short-term cash injection, must come with a long-term solution was compassionate and responsible.
"But while it is relatively straightforward for Ms Plibersek to raise short-term funds from the Federal Treasurer, a long-term solution to put the State's health system on a sustainable footing is harder, which might explained why she has remained silent on this."
"If Ms Plibersek does provide a cash injection, that will undoubtedly help and would be very welcome. But we also need a long-term plan so that the State's health system finances don't require Federal top ups in the future to compensate for the current flawed model."
"The Greens are clear: If Ms Plibersek can provide a long-term workable solution for world-class health system, it will be surprising if a single-funder model isn't front and centre, not least because most healthcare professionals recognise this is one of the most sensible options on the table."
"The Greens hope part of any new funding package will include funding for a single-funding model to be piloted because the State has never needed it more than now," said Mr O'Halloran.
• ABC Online: Govt creates new TAFE
The Tasmanian Government has agreed to create a single provider for public vocational education and training.
It has proposed the merger of the Skills Institute and Polytechnic into a new body called TasTAFE.
It is one of 60 recommendations from a review into the Institute and Polytechnic which were created under the failed Tasmania Tomorrow system.
The Education Minister, Nick McKim, says it does not represent a return to the former TAFE system.
"What we are doing is taking the best bits of what used to be TAFE Tasmania, retaining some of the improvements that were made in relation to Tasmania tomorrow and ending up with a single public provider," he said.
"It'll be a new system that recognises and addresses the problems of the past but also retains and builds on the gains made.
"This is currently a fragmented and public provision of VET system and we will make it coherent and connected."
Read the rest, ABC Online here
• GUARANTEE SOUGHT OVER GST EXEMPTION FOR ANY NEW HEALTH FUNDS
Must Learn from RHH Funding Which Cost State Dear
Paul O'Halloran MP
Greens Health spokesperson
Wednesday 6 June 2012
The Tasmanian Greens today demanded that any Federal financial injection into the State health system must be quarantined from any future GST revenue implications.
Greens Health spokesperson Paul 'Basil' O'Halloran MP said that, if Federal Health Minister Tanya Plibersek MP is serious about helping put the State's health system on a sustainable footing, a short-term cash injection should be just the start.
"Ms Plibersek, much like a surgeon, has a range of tools and implements at her disposal to help give the state's health system a clean bill of health."
"If Tasmania's health system was a patient, it would have been diagnosed with good underlying health but having contracted a serious illness, after ignoring looking after its healthy for too long."
"Ms Plibersek, the Prime Minister and Federal Treasurer have all remained silent on guaranteeing that any additional cash injection will not diminish future State GST revenues."
"Until they do, the Greens will continue to defend our health system and its dedicated professionals from short-term knee-jerk solutions, in favour of long-term sustainable ones which provide world-class health care."
"Tasmania's health system has operated like someone who has neglected their health for too long and is then more easily struck down by illness."
"Preventative health measures, like a good diet and exercise, ensure we are all healthier and are cost effective too, leading to lower health care costs as a result."
"Ms Plibersek can improve the health and wellbeing of both Tasmanians and our health system by encouraging the State Government to prioritise preventative health care measures."
"Another tool as Ms Plibersek's disposal would be to trial a single-funder model, which critics wrongly categorise as a 'federal takeover'."
"As Ms Plibersek is fond of characterising the problems with our health system in terms of a leaking bucket, piloting a single-funder model would go beyond plugging the hole – it would be a new bucket; a new, fit for purpose, sustainable healthy, which provides Tasmania's with world-class healthcare," said Mr O'Halloran.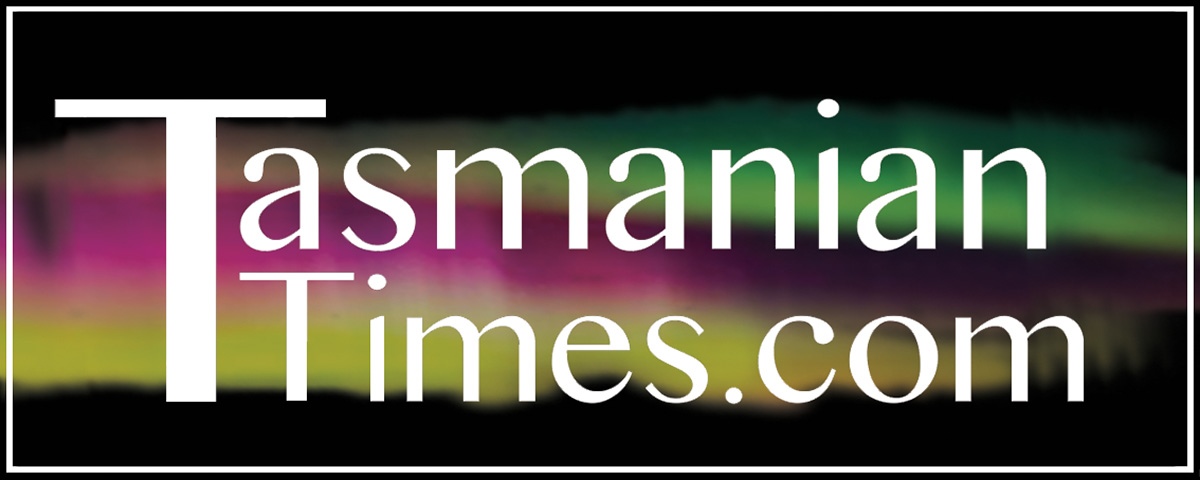 Author Credits: [show_post_categories parent="no" parentcategory="writers" show = "category" hyperlink="yes"]