Hinton, Murdoch. Coulson, Brooks

James Murdoch
Rupert Murdoch is "not a fit person" to exercise stewardship of a major international company, a committee of MPs has concluded, in a report highly critical of the mogul and his son James's role in the News of the World phone-hacking affair.
The Commons culture, media and sport select committee also concluded that James Murdoch showed "wilful ignorance" of the extent of phone hacking during 2009 and 2010 – in a highly charged document that saw MPs split on party lines as regards the two Murdochs.
Labour MPs and the sole Liberal Democrat on the committee, Adrian Sanders, voted together in a bloc of six against the five Conservatives to insert the criticisms of Rupert Murdoch and toughen up the remarks about his son James. But the MPs were united in their criticism of other former News International employees.
The cross-party group of MPs said that Les Hinton, the former executive chairman of News International, was "complicit" in a cover-up at the newspaper group, and that Colin Myler, former editor of the News of the World, and the paper's ex-head of legal, Tom Crone, deliberately withheld crucial information and answered questions falsely. All three were accused of misleading parliament by the culture select committee.
Rupert Murdoch, the document said, "did not take steps to become fully informed about phone hacking" and "turned a blind eye and exhibited wilful blindness to what was going on in his companies and publications".
The committee concluded that the culture of the company's newspapers "permeated from the top" and "speaks volumes about the lack of effective corporate governance at News Corporation and News International".
That prompted the MPs' report to say: "We conclude, therefore, that Rupert Murdoch is not a fit person to exercise the stewardship of major international company."
James Murdoch is described as exhibiting a "lack of curiosity … wilful ignorance even" at the time of the negotiations surrounding the 2008 Gordon Taylor phone-hacking settlement and into 2009 and 2010. The younger son of Rupert Murdoch is criticised for failing to appreciate the significance of the News of the World hacking when the "for Neville" email first became public in 2009 and during subsequent investigations by parliament in February 2010 and a New York Times report in September 2010.
"We would add to these admissions that as the head of a journalistic enterprise, we are astonished that James Murdoch did not seek more information or ask to see the evidence and counsel's opinion when he was briefed by Tom Crone and Colin Myler on the Gordon Taylor case," the select committee said.
Even if James Murdoch did not appreciate the significance of the £700,000 Taylor payout, the committee concluded it was "simply astonishing" that he did not realise that the "one 'rogue reporter' line was untrue" until late 2010, after a previous inquiry by the culture select committee which ran during 2009 and reported in February 2010.
According to minutes published by the committee, the MPs were almost unanimous in their criticism of Hinton, Myler and Crone.
Rebekah Brooks, the former News of the World editor and News International boss, was largely spared from the MPs' criticism. The report said that it would not draw conclusions on evidence to the committee about Milly Dowler, the murdered schoolgirl whose voicemail messages were hacked by the News of the World in 2002, because of an ongoing police investigation into Brooks.
However, the MPs said that Brooks must take responsibility for "the culture which permitted" unethical newsgathering methods over Dowler in 2002. The MPs said: "The attempts by the News of the World to get a scoop on Milly Dowler led to a considerable amount of police resource being redirected to the pursuit of false leads."
Brooks is on police bail after being arrested as part of Scotland Yard's investigation into phone hacking on 17 July 2011 and, separately, on suspicion of conspiracy to pervert the course of justice along with her husband, Charlie, on 13 March this year. Brooks denies knowledge of or involvement in phone hacking or other illegal activities.
Read the rest, with full links here, on The Guardian website
By: Bruce Guthrie. Bruce Guthrie was a senior News Limited executive from 1987-89 and from 2003-08 and is author of Man Bites Murdoch. Twitter: @brucerguthrie Source: Sunday Age
The News chief can't have been serious with his evidence, writes Bruce Guthrie.

RUPERT Murdoch was having a lend, surely? How else to explain some of his extraordinary statements this week before the Leveson inquiry on the British press. Statements such as: "We have never pushed our commercial interests in our newspapers"; "I have never asked a prime minister for anything"; and my absolute favourite, "I do try very hard to set an example of ethical behaviour and make it quite clear that I expect it".
I giggled at that one about commercial interests, remembering the last News Limited editors' conference I attended, in 2008. An entire session was devoted to discussing how papers could best promote the then forthcoming Fox film, Australia, directed by Baz Luhrmann, and when it finally came out – I'd been sacked in the interim – Murdoch's tabloids competed with one another to gush about it on front pages around the country.
As for encouraging ethical behaviour, I could barely contain my mirth. As I've written on this page before, the only time I discussed ethics in front of Murdoch during seven years of working for him he called me a "wanker" for doing so.
Leveson's lead counsel, Robert Jay, saw through the ageing proprietor's lofty pronouncement pretty quickly, replying with: "Wasn't it your main objective, Mr Murdoch, to improve the commercial appeal of these papers, and you weren't really concerned with the ethical side?" Of course it was.
Then there was the issue of Rupert asking prime ministers for favours. Maybe his denial is technically true – lobbyists and underlings ask, proprietors don't – but it sat awkwardly with the company's history here and overseas. Indeed, I sometimes think the News motto should be Quid Pro Quo. For wherever they go, a "this" seems to beget a "that".
Admitting it, of course, would be tantamount to conceding the democratic process is a sham. Indeed, Jay put that directly to Murdoch, noting that people think his newspaper endorsements of politicians are "met with a quid pro quo after they attain power".
"Do you feel that there's any validity, at least in the perception that there is an implied trade-off here?" asked Jay, adding: "If that is right, then the democratic process is distorted."
Replied Murdoch: "Oh, the perception certainly irritates me, because I think it's a myth. And everything I do every day, I think, proves it to be such."
The problem is that events suggest otherwise. In 1981, Margaret Thatcher cleared the way for him to buy The Times and The Sunday Times after winning Murdoch's endorsement at the previous election; in 1987, the Hawke government allowed Murdoch's purchase of the Herald & Weekly Times and months later his papers backed Labor; in 1997, The Sun backed Tony Blair and the Labour PM and News boss forged a mutually beneficial relationship that still lasts (Blair is godfather to Murdoch's daughter, Grace); and David Cameron appeared to be doing the Murdoch family's bidding on a range of issues after The Sun backed him in the 2010 general election.
Clearly there's a pattern here, although the Murdochs were bent on denying it. Son James was particularly vehement in the witness box. Asked by Jay if he would expect someone he'd supported to "show you favour rather than disfavour", James replied in part: "The question of support of an individual newspaper for politicians one way or another is not something that I would ever link to a commercial transaction . . . I simply wouldn't do business that way." Even Jay seemed incredulous.
It was easier for Rupert to deny mutual back-scratching because there was no paper trail. It wasn't so easy for James. The email trail between his office and that of Culture Minister Jeremy Hunt over the ill-fated BSkyB deal may yet cost the MP his job.
Ultimately, the most disturbing element of this week's testimony is that despite everything Rupert still doesn't seem to understand that the ethical standards of his papers stem from his own attitudes, not those of individual reporters or editors.
…
Instead, as another former News Limited editor, Andrew Neil, has said, he sought to build a "take-no-prisoners attitude to tabloid journalism . . . that created the kind of newsroom climate in which hacking and other things were done with impunity on an industrial scale".
The result? "It's going to be a blot on my reputation for the rest of my life," said Murdoch. Hopefully one day he'll figure out who's really to blame.
Full article, Bruce Guthrie, Sunday Age and National Times, here
• On Tasmanian Times: How to be a Murdoch Man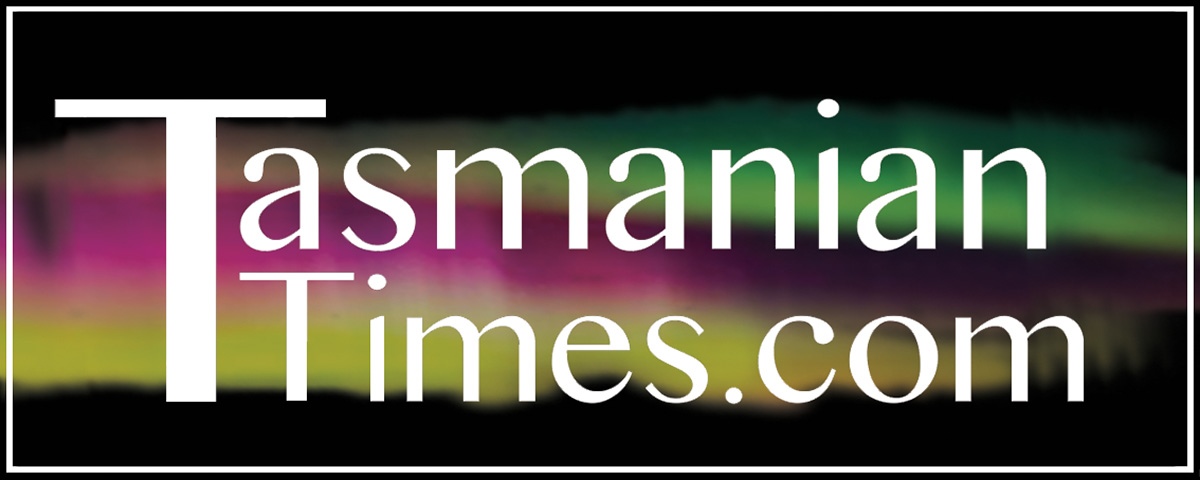 Author Credits: [show_post_categories parent="no" parentcategory="writers" show = "category" hyperlink="yes"]