The Australian book industry – both publishing and bookselling – has been in a pretty healthy state for most of the past twenty years. The figures might not have been huge – usually only single-digit percentage increases year on year – but growth in both the quantity of books sold and the revenue they generate has remained consistent.
In the past two years, however, the tide has turned. Book sales have fallen off a cliff. From growth of about 5% in 2009, sales dipped into negative territory in 2010 and in 2011 the results were horrendous: down 13% in volume and 18% in value. Early indications for 2012 show that revenue across the trade has dropped by as much as 20%. So what has caused this dramatic change in fortunes, and what does the future look like for the book industry in Australia?
In 1991, the Copyright Act was amended to enshrine parallel import regulations (PIR) and the 30- and 90-day rules were introduced. These rules have been widely discussed and debated ever since – most recently in 2009 when a Productivity Commission report recommended they be dropped, though the government decided against it. In short, the 30-day rule works as follows: if a book is first published overseas, an Australian publisher has 30 days to obtain Australian territorial rights and to publish their own edition. If the Australian edition is made available within 30 days that edition is the only one that booksellers may stock and sell. Even if an overseas edition is cheaper, booksellers cannot import it in 'commercial quantities'. (As an important aside, it's always been the case that 'orders of one' are exempt from PIR, as are all library orders. An individual has always been able to ask their local bookseller to order in any edition of any book, or to import a copy themselves from an overseas bookseller.)
One of the positive upshots of PIR was that it fostered the growth of Australian publishers using a 'portfolio' model that combined local publishing with 'buy-ins' of international titles for which they would have exclusive rights. Locally owned independent companies such as Allen & Unwin, Text, Scribe, Hardie Grant, Black Inc. and many others have grown and prospered, and the Australian lists of large international firms such as Penguin, Macmillan, Random House and Hachette have also grown.
This strong local publishing industry employs editors, typesetters, cover designers, sales and marketing teams, and prints locally (at least for black-and-white books: almost all colour printing has gone offshore due to price pressures). A large book distribution infrastructure has also developed, employing warehouse staff, truck drivers, couriers, etc. In all, the book publishing industry in Australia is estimated to generate about $2 billion in revenue each year and to employ – directly or indirectly – many thousands of people.
Of course, once these books are published they need to be sold, and the retail bookselling industry also grew and prospered for much of the 1990s and 2000s. National chains such as Angus & Robertson, Dymocks and Collins Booksellers expanded, often by adding franchising to a core of company-owned stores. The independent bookselling sector also grew, largely free of the deep discounting experienced in the UK and the encroachment of mass-market retailers such as Walmart in the US. (That's not to say there weren't some hiccoughs: the introduction of the GST in 2000 hit all retail sectors hard but the book industry particularly, A&R underwent numerous changes of ownership before ending up as part of RedGroup, and the original family-owned Collins Booksellers business went under in 2005, only to recover under the leadership of a group of franchisees into a 60-store chain concentrating on suburban and regional locations). Home-grown online booksellers including Booktopia, Boomerang Books, The Nile, Fishpond and others all started out within the last ten years as very small endeavours but have grown quickly – for example, Booktopia, originally a part-time project for three men in a garage, is now a multi-million dollar business that is regularly included in 'fastest growing' lists in business magazines.
Along with this buoyant domestic market, Australian publishers and literary agents have had increasing success selling rights to Australian-authored books into international territories. Given the comparatively small size of the domestic market, the opportunity for Australian authors to be published not only in English-language territories such as the US and UK but also in translation in many languages and countries is enormous. Marcus Zusak, Shaun Tan, Peter Temple and many others first published in Australia now have large global audiences. Australian publishers and agents also regularly travel to book fairs such as those held annually in Frankfurt, London, Bologna (for children's books) and increasingly to Beijing, Taipei, Guadalajara, Abu Dhabi and other 'emerging' markets in order to promote Australian writing to the world; and international publishers and agents visit Australia each year thanks to the Australia Council-sponsored Visiting International Publisher (VIP) program.
All this sounds very positive, yet all we've heard about the book industry in the past few years has been doom and gloom. So what's changed?
First of all, the internet. Until quite recently (time-consuming and clumsy international mail order aside) local bookshops pretty much had a monopoly on selling books to Australian readers. Then along came the world wide web. Never before have consumers had so much choice of where to buy, or so much access to international price comparison. Amazon moved very quickly to dominate, and since the mid 1990s have grown phenomenally from being a book, CD and DVD retailer based in Seattle to now being one of the world's largest retailers of just about everything. Apple and Google have now entered the market, meaning that the global internet's biggest and most recognised names all offer book content. Consumer behaviour for all sorts of consumption is changing rapidly, as more and more transactions of every sort are conducted online, and in-store retail is suffering accordingly.
The way people read is also changing rapidly. Ebooks have been around in one primitive form or another since the 1990s, but it wasn't until a few years ago that momentum really started to build. Among Australian book retailers, Dymocks moved first, offering ebooks and an e-ink reader device in 2007, but the range of titles was comparatively narrow and the e-reader expensive. Amazon's Kindle ereader was the first real mass-market device to take off, and Amazon surprised everyone in the Australian book trade by releasing Kindle internationally in October 2009 with much fanfare. As a result there was an immediate association in consumers' minds between ebooks and Kindle. Other Australian ebook providers were pretty slow to catch up (although the Canadian-founded Kobo partnered with A&R and Borders in 2010 with a good range and well-priced reader devices), and local publishers took some time to get their heads around offering ebook editions of their titles alongside print. When it comes to ebooks, Australian-based players may never retain this lost market share.
The Australian dollar's current record high exchange rate (the long-term average to the US Dollar is about 75 cents, compared to the current $1.05 or higher) also makes painfully obvious that book prices in Australia are higher than elsewhere in the world. Moreover, it is now easier, cheaper and often quicker for consumers to source books directly from overseas. Exact figures are hard to come by, but estimates are that Australian readers are spending something like $150 million per year offshore buying print books and a completely unmeasured amount on top of that on ebooks.
But there are some positive signs: the independent bookshop sector has long been stronger in Australia than in other markets (independent bookshops are almost unheard of in the UK now, and only survive in small numbers in the US). Recent figures show that 'the indies' have actually increased their market share after the demise of RedGroup and now have about 30% of the market (albeit a larger slice of a smaller pie).
While medium-sized independent publishers prospered and grew, it has always been a struggle to be a very small or niche publisher, but since its establishment in 2006 SPUNC (the Small Press Network) has been growing rapidly – to the point where it now has a membership of approximately 100 publishers. SPUNC offers support with distribution, marketing and promotions – long the bugbear of small publishers – and has recently announced an ebook conversion service.
The broader 'culture of books' is very strong in Australia. There are now writers festivals in every capital city and many regional ones, attracting audiences in the tens of thousands to see local and international writers. Melbourne is now a UNESCO City of Literature, with the well-funded Wheeler Centre organising close on 1000 book-related events every year. Literary magazines, while they always struggle with funding, seem to be in a period of resurgence, with new entrants (Kill Your Darlings et al) joining the established roster of Meanjin, Overland, ABR, Island et al. While pundits worry about shrinking book review coverage in newspapers, TV coverage of books is doing well with the ABC's First Tuesday Book Club and the recently announced SBS pay TV show For the Love of Books. On radio ABC Radio National may have lost its dedicated book show, but book coverage continues as part of the arts programs on RN, supplemented by numerous book shows on community radio in many areas. Online, all manner of bookish types – publishers, booksellers, reviewers, bloggers, authors and readers – have new ways to form and grow communities of mutual interest and broader dialogues.
Technical developments assist small publishers and self-published authors to gain a potential international audience with very small outlay (although they may well just get lost in the 'noise' of literally millions of new titles entering the space each year). And not only with ebooks: digital printing and print-on-demand publishing are now an affordable reality both locally and internationally.
But at an industry-wide level, there are worrying developments. There aren't actually that many books that are 'bestsellers', but publishers rely on having a few big successes each year to create sufficient cash-flow to support their less-commercial titles; however, the sales volume of most of the top-selling books has been declining for some time. Books from those few authors that used to sell 200,000+ are only selling 100,000-and-something; those that might previously have been expected to sell 50,000 now only sell 30,000 and so on. The last six months have also seen cuts in RRP of print books and there is continuing price pressure on ebooks. This is good news for consumers, but it is hurting retailers (who have to sell more units to make equivalent revenue) and is hitting publishers especially hard. We have already seen a number of 'restructures', which have made many employees of local publishers redundant (particularly in sales teams, and in a few cases senior executives), and most publishers are talking about reducing the number of titles they publish each year.
From an authors' perspective, getting published has always been difficult, but it is getting harder and harder as publishers take an even harder-edged commercial approach to what they take on, and pay smaller advances. Once a book is published, there is little money for promotion and authors are asked to do more and more publicity work themselves. Australia has developed an enviable calendar of writers' festivals featuring local and international guests, in-store author events, school and library visits, etc, but the scope of all these will almost certainly be challenged if local publishers' budgets continue to suffer (a US- or UK-based publisher is extremely unlikely to pay for even a bestselling author to do a promotional tour of far-flung Australia).
There is also a desperate need for supply-chain efficiencies to make the largely hidden back-office part of the book business much more responsive to customer needs – but where does the money come from? If there is 20% less money in the local industry, finding investment for faster turnaround of orders, digital distribution, etc, is going to get harder and harder (although the recent long-overdue upgrades to TitlePage – the book industry's price and availability service – are to be welcomed). The market power of international behemoths such as Amazon, Apple and Google is of concern. And as is almost an annual occurrence, there has been speculation lately that Amazon will open a local .com.au site and supporting warehouse, sending shivers throughout the trade (personally, I'm not at all sure they need to do this to continue to gain market share among Australian customers).
So, we're at that point where we have to look into the chicken gizzards and make some predictions about what will happen to the world of books, publishing and bookselling in the coming years. A few things are certain: authors will continue to write, readers will continue to read. But what has been thrown into disarray, not just in Australia but globally, are the ways writers and readers connect and the role of commercial/transactional players. Will 'publishers' still be central to the process of getting authors' words out there? Will 'booksellers', in bricks-and-mortar stores or online, continue to be the main place to buy books?
It's quite clear there will be continuing pressure on the survival of dedicated bricks-and-mortar bookshops. Bookselling chains in particular are under strong threat. While the demise of RedGroup (A&R/Borders) was largely due to mismanagement, the very idea of large, broadly stocked shops in expensive malls and inner-city shopping strips is getting harder and harder to sustain. Mass-market book buying is moving to discounters (such as Big W and Target) and online; specialist book buying is increasingly becoming an almost entirely online market. Some – hopefully many – independent bookshops, especially those that put extra effort into connecting with their communities and doing more than merely selling books, will continue to prosper, but can the market support them all? I suspect not.
If their revenue continues to contract, local publishers will have to cut staff even further, and local lists will inevitably suffer, as will rights sales and support for mid-list authors. Author advances are falling. The larger publishers will be even more risk-averse and less likely to take on new writers. More than ever, smaller publishers need to be nimble and tech-savvy, going after every opportunity they can, experimenting with new formats and fresh ways to engage audiences.
More authors will opt for self-publishing, but there will continue to be a massive challenge for them to stand out from the ever-growing crowd. Direct engagement with peers and audiences will be key. While there are more opportunities than ever for authors to get their work out there, it will still be just as hard, if not harder, to make it pay.
Distribution infrastructure for both physical and digital books will continue to change: in Australia, many of the large international publishers own their own distribution businesses (Penguin/Pearson, Random, Macmillan, HarperCollins and Hachette all run separate, large distribution arms) and also gain extra warehouse volume and revenue by contracting distribution services to smaller publishers who have come to rely on their large scale. Some consolidation of these multiple distributors will be almost inevitable, and the entry into the Australian market of book wholesalers that carry stock from a wide range of publishers, such as Ingram, Baker & Taylor and Gardners, seems likely.
Local and national barriers have already been smashed and consumers are increasingly likely to research and buy online and be 'blind' to the location of the vendor. In book-world, this will mean that the traditional territorial divides for books will come under increasing pressure and a single, globally available edition of a book becomes much more viable.
The power to make (or break) mass-market titles will consolidate even further with very large, global players – and ones not necessarily from the word of 'publishing' as we've known it; yet at the other end of the spectrum operating from a very small, niche area will become easier (if not necessarily lucrative) and the potential for a 'left-field' book to first find a local, then international niche audience, then break out into wider success, is certainly there.
The advent of digital reading is profoundly altering the ways authors, readers, publishers and retailers think about their roles. At their most basic, ebooks are simply a print book converted into an electronic file, which is then read on a dedicated e-reader, tablet computer (i.e iPad), laptop or desktop computer. Australia has been a little slow off the mark in embracing ebooks, but the market is growing steadily to the point where best estimates are that around 5% of books sold here last year were digital. In the US, where ebook sales growth has been enormous over the past few years, this figure is more like 20%, and in genres such as blockbuster fiction, romance, sci-fi and fantasy, the proportion of e-reading is much, much higher. Ebooks don't have to just replicate the structure and forms of their print counterparts: 'enhanced' ebooks can incorporate multimedia elements; collaborative and open-ended narratives are possible, with multiple authors and/or reader participation in steering the direction/s of the story; and forms that may struggle in print – short stories, for example, or long-form journalism – are finding many readers electronically.
For the book industry, though, ebooks throw up a number of challenges: contrary to many readers' assertions, the physical print and distribution of a book only makes up a small percentage of its cost. Fixed costs around acquiring, editing, producing and promoting a book still need to be recouped, and for now ebooks are an additional format to place into workflows (with associated human and IT costs) still geared primarily to print. Consumer expectations that ebooks will be instantly available at the same time as print editions, and at a lower cost, upset long-held business practices that are geared to selling a book at a high price on its first release in order to recoup its costs, then only releasing a cheaper edition at a later date once it starts to become profitable. Book retailers, too, have had to change their ways of thinking, adding ebook availability and ramping up their online presence.
Ebooks will continue to grow in importance and market share in coming years, but not even the most techno-boosterish of commentators believe that the print book will disappear. So the future of the book is a diverse one, where printed books, physical bookshops, ebooks and online retail will co-exist; as will major commercial players, nimble independents and entrepreneurial self-publishers.
We continue to live in interesting times.

Republished with the permission of Island Magazine
Visit Island Magazine HERE: or get the latest edition from a bookshop or newsagent!
Also published in Tasmanian Times' Artz blog, here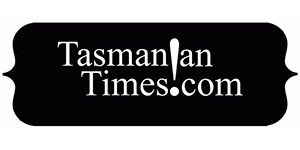 Author Credits: [show_post_categories parent="no" parentcategory="writers" show = "category" hyperlink="yes"]