Kim Booth has rightly questioned the Integrity Commissions inability to compel witness testimony and also states that; 'It's self evident that the Commission would require coercive powers to be able to investigate complaints in some circumstances.' And 'It's patently ridiculous that the Commission is unable to investigate the very claims that led to it being set up in the first place.' (http://www.theaustralian.com.au/national-affairs/state-politics/tasmanian-pulp-mill-escapes-toothless-watchdog/story-e6frgczx-1226332163227)
Kim Booth is taking risk of reprimand by speaking out against the TIC in his position as Deputy Chair of the Parliamentary Joint Standing Commission on Integrity. Nonetheless there are many broader issues of corruption in Tasmania and many other questions raised in the public sphere around the TIC and its inability to effectively investigate.
There is no question that the Tasmanian Integrity Commission 'TIC' does not have the investigative powers which are needed, but what we cannot forget is that there are numerous issues which have been raised previously around the TIC's investigative powers when it comes to police.
It is a sad indictment on the Greens that they did not come out questioning government departmental transparency outside of the issue of the Tasmanian Government's collusion with Gunns.
Prior to the 2010 state election, many Tasmanians saw the Greens as the only opposition force. Since becoming a part of the Labor-Green government, the Greens have consistently backed down on criticising the government and on many, least of which being their silence around the shock resignation of Integrity Commission CEO Barbara Etter.
It seems too little too late that the Greens are now criticising the very body which they helped to set up and passed through the state parliament with their now coalition partners; it becomes even more questionable at this time when the Greens and Labor are on the nose of many in the community. The simple fact remains that the Greens are just as responsible for the sham which is the Tasmanian Integrity Commission, a body which the Tasmanian public has seen as little more than a dead-end waste of taxpayer dollars, all the while being slapped in the face with austerity measures, including the suffering caused by massive cuts to frontline services.
Equally it should be noted that the Greens are missing the mark, it cannot be stressed enough that Tasmania has a number of police issues in terms of procedures, oversight and investigation. I will once again re-iterate the fact that the first year report from the Tasmanian Integrity Commission highlighted that over one third of all complaints brought before the TIC were against Tasmania Police.
It is even more concerning and clear that there are some major issues that need to be addressed when it comes to the transparency of Tasmania police; this was highlighted by the fact that the ex-CEO of the Integrity Commission came out last week questioning Tasmania Polices investigative procedures (http://oldtt.pixelkey.biz/index.php/article/tasmania-police-investigation-procedures-are-they-adequate)
Why the Green silence around this issue? It is unfortunate that a party that broadly looked at corruption issues under the leadership of Peg Putt has gone backwards and has failed to question the government over a number of transparency issues; and has offered little more than lacklustre opposition to forestry practices since their initiation into the inner circle.
As much as I respect Kim Booth I feel it is necessary to highlight a very clear point that Mr. Booth should have been more than aware of and one which any Tasmanian with a complaint lodged with the TIC knows only too well. The Tasmanian Integrity Commission is not retrospective; of course the TIC cannot investigate a complaint going back to the Lennon Government and its dealing with Gunns as the TIC was specifically set up so it could not go back and investigate issues of corruption; this is clearly stipulated with section 103 of the act.
Section 103 states that 'Non-application of Act to certain allegations, this Act does not apply to a code of conduct allegation that was made, or to an investigation relating to such an allegation that was commenced but not finally disposed of, before the commencement of this section.'
The Tasmanian Integrity Commission has been nothing but a waste of taxpayer dollars and an ineffective dead end for any Tasmanian who is looking for justice.
I am not normally one to say let's throw out the baby with the bathwater but in this case I make an exception. The TIC was set up to be a stumbling block and I support the call by Jennie Herrera and Isla MacGregor from Whistleblowers Tasmania to develop legislation for a proper Tasmanian Anti-Corruption Commission Act and Public Interest Disclosure Act with appropriate powers and protections.
I am glad to see that such a call is also supported by Barbara Etter.
• Friends of the Tasmanian Integrity Commission … on YouTube
"Friends" of the Tasmanian Integrity Commission (fotic2010@gmail.com) is collecting together examples of the many inappropriate responses received back from the Integrity Commission (www.integrity.tas.gov.au) and is keen to forward more on to ABC Four Corners at
http://www.abc.net.au/4corners/contact/
We are an apolitical organisation aiming to have the Tasmanian Integrity Commission perform as the majority of Tasmanians would wish it to.
If any readers would be willing to share the complaint and response letters that they might have, these would be handled by us in the strictest of confidence. Or send them to 4Corners direct.
This is part one of five of the Integrity Commission's Outreach info seminar, filmed at Launceston Albert Hall on the evening of 10 May 2011. More up-to-date info about Tasmania's Integrity Commission is online at
http://oldtt.pixelkey.biz/index.php?/weblog/article/dismissed/
where you can also have your say by adding a readers comment to that online news article.
Watch videos:
Clip 1 http://youtu.be/sUSt_DHK-e0
Clip 2 http://youtu.be/l7VBVFTU8z0
Clip 3 http://youtu.be/abHtjzqY1-E
Clip 4 http://youtu.be/-Iz8o-NhFn8
Clip 5 http://youtu.be/z1Uk4a4SxQk
and …
The TIC website lists a repeat of that event happening at Agfest:
http://www.integrity.tas.gov.au/news_and_media/upcoming_events/test_event_1
REGIONAL OUTREACH
See us at this year's Agfest!
Integrity Commission staff will be on-site from 3-5 May to give people from around the State a chance to get information.
We will be located at the event's Quercus Park with the Tasmanian Ombudsman's Office, Office of the Anti-Discrimination Commissioner, Commonwealth Ombudsman's Office, and Telecommunications Industry Ombudsman.
Last year's Agfest attracted about 60,000 visitors. The event is organised by Rural Youth volunteers.
Other regional outreach activities include:
• workshops and training;
• a regular northern capacity-building forum for public sector managers and staff, held in Launceston; and
• misconduct prevention and education staff are also available monthly, on request, for meetings and training in the North and North-West. Check the calendar for dates.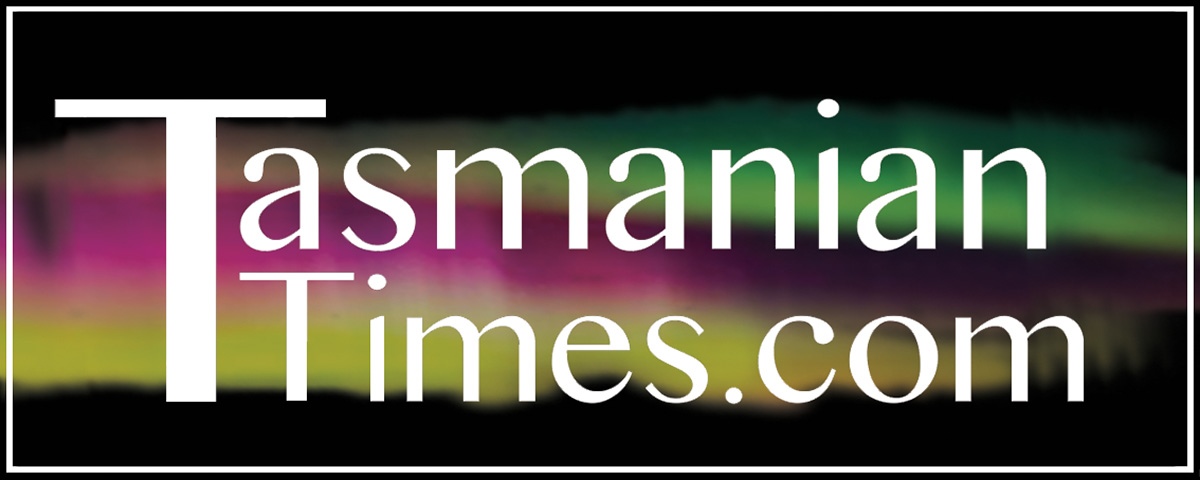 Author Credits: [show_post_categories parent="no" parentcategory="writers" show = "category" hyperlink="yes"]