Rob Blakers, http://www.robblakers.com/


Rob Blakers, http://www.robblakers.com/
This is an adaptation of a presentation given by the author to the public meeting 'Rethink Forestry Tasmania' in Hobart on 3 April 2012. Tasmanian Times' earlier report: Rethink FT: The devastating truth about a Rogue Agency
As the forest peace-deal process has moved haltingly forwards over the past two years, attention has frequently fallen on Forestry Tasmania, the agency responsible for managing most of the forests in contention. It has been accused of undermining the peace deal, of breaking moratoriums on logging, and of over-committing the forests. The Tasmanian Greens have described the organisation as a 'rogue agency'. Environment Tasmania has called for Forestry Tasmania to be re-structured (TT here). The state government has carried out a strategic review into the functions of Forestry Tasmania. (here)
At such a crucial time for the organisation, it makes sense to ask 'what is Forestry Tasmania?', 'What does it do?' and 'what is it meant to achieve?'.
The 'About Us' section of Forestry Tasmania's website paints a picture of an organisation 'working with nature', 'responding to research', and 'thinking long term' – as if it were a touchy-feely cross between a national parks service and the CSIRO.1 Lofty-sounding rhetoric in the organisation's statements of mission, vision, and values are full of noble intentions but little fact.
Significantly more delving reveals the fact that Forestry Tasmania is a Government Business Enterprise (GBE). Under the GBE Act 1995, Forestry Tasmania is required to 'be a successful business', to operate 'in accordance with sound commercial practice', and to achieve 'a sustainable commercial rate of return that maximises value for the state'.2
Forestry Tasmania is also compelled to operate in accordance with its portfolio legislation, the much-amended Forestry Act 1920, which obliges Forestry Tasmania to provide a minimum of 300,000 cubic metres per annum of high-quality logs to the sawmilling and veneer industries each year.3 The extraction of this quantity of timber necessitates the logging of 3-400 logging coupes each year. This in turn requires the building of 2-300 kilometres of new logging roads each year. The logging methods used by Forestry Tasmania generate massive quantities of pulpwood – generally over two million tonnes per annum from native forests (reduced in recent years due to the industry's downturn).4
This prompts the question: How are Forestry Tasmania's scientific nature-conservation aspirations, as presented on its website, consistent with its wood-supply obligations?
In high conservation value areas such as the Weld, Upper Florentine and Tarkine, the answer is clear. The forests get logged. The attempted justification is that the trees are needed to meet sawlog demand.5
An even more poignant demonstration of Forestry Tasmania's prioritising of wood supply over conservation was provided in the Federal Court in 2005. Senator Bob Brown had challenged Forestry Tasmania's management, arguing that threatened species such as the broad-toothed stag beetle were being pushed closer to extinction by logging. In response, Forestry Tasmania called an entomologist by the name of Jeff Meggs as an expert witness. During cross-examination, it was revealed that Mr Meggs had altered his affidavit to the court at the behest of Forestry Tasmania officers. The crucial wording that was removed was:
'The longer the status quo of conservation management for this species is maintained the higher the risk of extinction to the species based on current knowledge.'
In other words, logging sanctioned by Forestry Tasmania was driving a threatened species closer to extinction. When confronted with this unpalatable finding from its own expert, Forestry Tasmania's response was not to alter its management. It was to expunge the offending sentence. So much for 'responding to research'!
In his judgment, the judge made reference to this incident and said: The manipulation of Mr Meggs' expert evidence is regrettable.6 (This finding was not overturned by Forestry Tasmania's successful appeal, on technical legal grounds, against the judge's overall verdict that Forestry Tasmania was not acting in accordance with the Regional Forest Agreement.)
Such failures by Forestry Tasmania to protect environmental values have long been criticised by the conservation movement. Yet there is evidence that the agency's performance in providing a suitable resource to industry, fostering forestry jobs , and performing as a successful business has also been severely lacking.
One case where Tasmania appears to have suffered the worst of both worlds is the clearing of native forests for plantations. In 1997, when the Regional Forest Agreement protected certain areas of State forest, Forestry Tasmania set about attempting to replace this resource by clearing native forests and replacing them with plantations. Across Tasmania, rainforests, tall-eucalypt forests, and damp-sclerophyll forests were razed to make way for regimented rows of Eucalyptus nitens and Eucalyptus globulus. Habitat for tawny frogmouths, swift parrots, Tasmanian devils, spotted-tailed quolls, black cockatoos, ringtail possums, bettongs, wallabies, owls and a host of other species was wiped out. Massive changes were wrought to the hydrography of our catchments. Views of previously forested mountain and valleys were blighted.
By 2008, over 48,500 hectares of plantations had been established on land managed by Forestry Tasmania.7 This is a huge area, exceeding 480 square kilometres, or a square 22 kilometres long on each side. According to Forestry Tasmania, this vast and controversial alteration to the landscape was for the purpose of providing a sawlog resource:
Thinning of native eucalypt forest and establishment of plantations for production of high quality eucalypt sawlogs have previously been identified as essential elements of the forest management strategy to maintain sustainable yields.8
(Emphasis added)
To achieve this, the Australian taxpayer provided over $172 million through the RFA and the supplementary RFA for 'intensification of forest management' and 'additional plantation establishment and productivity improvements'.9 At least $100 million of this was spent on replacing native forests with plantations. One of the results was a windfall for Gunns, the recipient of the vast majority of logs generated by the clearing operations. Exports of woodchips from Tasmania rose from about 3.5 million tonnes per annum in the late 1990s to over 5.5 million tonnes per annum in the mid 2000s.
And now, 15 years and $100 million later, just when negotiations are occurring to secure a transition out of native forests for the industry, what is industry's attitude to those plantations? According to the Forest Industries Association of Tasmania (FIAT):
The E nitens plantation estate does not currently provide a suitable or viable substitute product for native forest timbers and a new species grown on a significantly changed silvicultural management system will be required to underpin any successful transition.10
This is not some temporary quibble about the age of these plantations. Industry is saying that it's the wrong species! That Forestry Tasmania has effectively planted the wrong trees. The Eucalyptus nitens trees that FIAT says are neither suitable nor viable occupy over 50% of the hardwood plantations established by Forestry Tasmania.11 Forestry Tasmania has acknowledged the industry's objection, conceding that its plantation resource is 'not deemed suitable by the native forest processing industry'. 12
This is an extraordinary admission by a Government Business Enterprise that has just spent over $100 million of taxpayers' funds establishing that resource. But Forestry Tasmania's questionable performance towards industry does not end there.
In 2007, Forestry Tasmania was a key player in a notorious decision that destroyed a thriving sawmilling business in Scottsdale.13
Softwood sawmiller Auspine had two mills in Scottsdale. The company's logs came from 46,000 hectares of pine plantations on public land in north-east Tasmania. This resource was 50% owned by Forestry Tasmania in a joint venture with a foreign company owning the other 50%. In March 2007, this joint venture removed the resource on which Auspine depended and allocated it to another company, Forest Enterprises Australia (FEA). Scottsdale was thunderstruck by this decision, as at that time FEA did not even own or operate a sawmill. The headlines painted a grim picture for the little north-east town: 'Town's despair at killer blow to mill', 'Deal costs 1000 jobs' and 'Mill workers tipped to quit'.
FEA subsequently built a softwood sawmill at Bell Bay (with the help of a $7 million grant from the Federal Government) and then went bust. Meanwhile, the two Scottsdale sawmills became effectively defunct. Gunns took over both Auspine and FEA and now runs the Bell Bay mill, employing far fewer workers that the two mills in Scottsdale did prior to this debacle.
The decision to strip Auspine of its resource came under the scrutiny of a Parliamentary inquiry. A critical witness was Forestry Tasmania managing director, Bob Gordon. When asked why a decision so damaging to the interests of forestry workers and a timber town was made with respect to a resource 50% owned by Forestry Tasmania and lying 100% on Forestry Tasmania land, Mr Gordon said that Forestry Tasmania had no responsibility.
Mr GORDON – Forestry Tasmania as a corporate body has no role in the recent softwood joint venture process. It only has a role as an owner that has nominated three people to be directors. Forestry Tasmania as such has no role in the decision-making process of the joint venture.
Mr GUTWEIN – Are you telling us then that those people being appointed by Forestry Tasmania to sit on Taswood Growers board need have no regard for any of the statutes that Forestry Tasmania is obliged to operate in accordance with?
Mr GORDON – I am saying that once those people are on the softwood joint venture board they are no longer Forestry Tasmania, they are directors of a company…14
In other words, a senior Forestry Tasmania officer can wear a different hat when making major resource decisions affecting hundreds of forestry workers and thousands of hectares of State forest land. This effectively puts Forestry Tasmania's joint ventures beyond the provisions of the Forestry Act, the Government Business Enterprises Act, and the Tasmanian Parliament. It means that many of Forestry Tasmania's most important decisions are made without public accountability.
No wonder the people of Scottsdale were left feeling embittered, suspicious and disempowered.
The final chapter in the Auspine saga was told in December 2012. It was revealed to a Parliamentary Estimates hearing that Forestry Tasmania was selling its 50% share in the north-east pine-plantation resource for $78 million.15 This was announced as a fait accompli. Forestry Tasmania and its joint-venue partner were selling the entire resource to a Sydney-based company. Once again, public assets had been disposed of without reference to the Parliament in a deal that served the interests of Forestry Tasmania rather than the interests of timber towns and forestry workers. Effectively, Forestry Tasmania had become a vehicle for the privatisation of public resources.
Other Forestry Tasmania joint ventures cover at least 25,000 hectares of State forest. Presumably these can also be sold off at the whim of Forestry Tasmania, without reference to Parliament. Many of these joint ventures cover the same areas so ruthlessly converted from public native forest to plantation using public funds between 1997 and 2009. Australians have therefore paid taxes to fund a process that will ultimately privatise the forests – with none of the proceeds flowing back into the public purse.
Forestry Tasmania told Parliament that it would use $40 million of its profit from the plantation sale to pay off debt. This highlighted another of the organisation's recent problems – falling revenues and rising yearly deficits.
In response to Forestry Tasmania's financial woes, the Tasmanian Government commissioned a strategic review of the organisation. In February 2012, the first instalment of that review, by consultant URS, was released.16
Findings included:
• Japanese woodchip buyers are phasing out native-forest chips in favour of plantation supplies;
• The Chinese woodchip market is extremely volatile, with prices generally much lower than those historically achieved in Japan;
• Forestry Tasmania has lost an average of $9 million in each of the last two financial years.
The consultant stated that 'the recent poor financial results mean that under current policy settings, Forestry Tasmania is unable to fulfil its obligations under the Government Business Enterprises Act 1995 to operate as a successful business'. This was a damning indictment that received virtually no coverage in the Tasmanian news media.
Hard on the heels of this came another devastating critique – this time by the expert verification process set up by the Intergovernmental Agreement on Tasmanian Forests. A major report examining Forestry Tasmania's ability to provide wood supply under various scenarios found that the legislated rate of cutting could not be sustained. With respect to veneer company Ta Ann's contract in particular it said:
Native forests alone cannot satisfy wood-supply guarantees for peeler billets (Ta Ann) under any headroom assumptions. The results of this scenario illustrate that significant volumes will have to be sourced from plantations and/or private land if current demand is to be satisfied.17
Yet Forestry Tasmania's contracts with Ta Ann are for State forest, not private land. And Ta Ann's views on the suitability of Forestry Tasmania's plantations match those of the sawmilling industry – ie that most of the Eucalyptus nitens plantations are not suitable, and that many of the other plantations have not been suitably pruned.18
The upshot of this is that Ta Ann's contract with Forestry Tasmania cannot be sustainably met from either native forests or plantations. Meeting the legal commitments to Ta Ann will necessitate overcutting the forests for at least 15 years. This is hardly in keeping with the image Forestry Tasmania projects of itself on its website as being an organisation responding to research, working with nature and employing best environmental practice.
The list of Forestry Tasmania's failings is therefore exhaustive and damning:
– Its status as a Government Business Enterprise and its legislated resource commitments mean that it cannot manage for environmental protection;
– Forestry Tasmania is failing to fulfil its obligations to operate as a successful business;
– Expert advice to Forestry Tasmania on biodiversity was manipulated in the Federal Court;
– The conversion of native forests to plantations has destroyed environmental values (biodiversity, water conservation and scenery)and consumed over $100 million but failed to deliver an appropriate resource to industry;
– Poor business decisions have ruined local sawmill businesses in Scottsdale without generating a commensurate number of jobs elsewhere;
– Forestry Tasmania's joint ventures are not accountable to Parliament and are arguably exempt from the Forestry Act;
– Public resources on public land have been sold off to the private sector without the approval of Parliament;
– Contracts signed by Forestry Tasmania with Ta Ann cannot sustainably be met from State forest.
There is therefore a compelling case for radical restructure of Forestry Tasmania. Basic functions such as managing legitimate wood-production areas, maintaining necessary roads, and fighting fires must be kept. Running failed businesses, entering into joint ventures, avoiding accountability, privatising public resources, building new roads into pristine forests, clearing native forests for plantations, and monopolising advice on forest policy to government must all be jettisoned. It may be that a re-vamped government forestry department is the best model; or it may be that a more constrained and accountable business enterprise would work.
But Forestry Tasmania cannot be allowed to keep running state forests policy and disposing of public assets as it sees fit.
Refs
1. http://www.forestrytas.com.au/about-us
2. http://www.thelaw.tas.gov.au/tocview/index.w3p;cond=ALL;doc_id=22%2B%2B1995%2BAT%40EN%2B20120329120000;histon=;prompt=;rec=;term=government%20business%20enterprise
3. http://www.thelaw.tas.gov.au/tocview/index.w3p;cond=ALL;doc_id=60%2B%2B1920%2BAT%40EN%2B20120416170000;histon=;prompt=;rec=;term=forestry%20act
4. http://www.forestrytas.com.au/uploads/File/pdf/pdf2009/6005_StewardshipReport.pdf, http://www.forestrytas.com.au/publications
5. http://www.forestrytas.com.au/topics/2009/01/upper-florentine-valley
6. http://www.austlii.edu.au/au/cases/cth/federal_ct/2006/1729.html
7. Page 9. http://www.forestrytas.com.au/uploads/File/pdf/pdf2009/Appendix2_Sustainable-Forest-Management-Data-Tables.pdf
8. Pages 1 and 11, http://www.forestrytas.com.au/assets/0000/0113/SustSupply_RevNo3_100.pdf
9. Page 33, http://www.daff.gov.au/__data/assets/pdf_file/0003/49278/tas_rfa.pdf
And http://www.daff.gov.au/__data/assets/pdf_file/0009/49248/tcfa_fsheet_01_total_overview.pdf
10. Forest Industries Association of Tasmania
http://www.parliament.tas.gov.au/ctee/Council/Submissions/FIAT%20Submission%20-%201.pdf
11. Appendix 2, Data Tables, Stewardship Report 2011
http://www.forestrytas.com.au/uploads/File/pdf/pdf2011/stewardship_report_2011.pdf
12. Table 8, FT's Evaluation of Resource Scenarios for Signatories-Final Report 6 June 2011
http://www.forestrytas.com.au/uploads/File/pdf/pdf2011/final_report_signatories_resource_modelling.pdf
13. http://www.southernstarcorporation.com/download/Auspine_Saga_-_Geoff_Law_Oct_2010.pdf
14. Joint Standing Committee On Environment, Resources And Development, Parliament Of Tasmania, Joint Venture Log Supply Deal
http://www.parliament.tas.gov.au/ctee/Joint/Archived/Reports/ERD/JOINT%20VENTURE%20LOG%20SUPPLY%20DEAL.pdf
15. http://www.parliament.tas.gov.au/HansardHouse/isysquery/a72a2aae-29be-403b-b4d1-7d070a465dbe/2/doc/
16. Page 5. http://www.forestrytas.com.au/assets/0000/0993/Forestry_Tasmania_StrategicReview_-_Extract_of_Stage_1_Report_Redacted.pdf
17. http://www.environment.gov.au/land/forests/independent-verification/pubs/ivg_woodsupply_burgman.pdf
18. Submission to Legislative Council by David Ridley,Director, Ta Ann Tasmania.
http://www.taanntas.com.au/userfiles/Documents/TAT%20submission%20to%20Legislative%20ouncil.pdf

Picture at Hadleys: Doug O'Neil
Earlier on Tasmanian Times: Rethink Forestry Tasmania: The Devastating Truth About a Rogue Agency (includes pictures of the public meeting at which Geoff Law's original presentation was given)
Geoff Law was a long time Campaign Director of The Wilderness Society (TT here).
First published: 2012-04-23 04:41 AM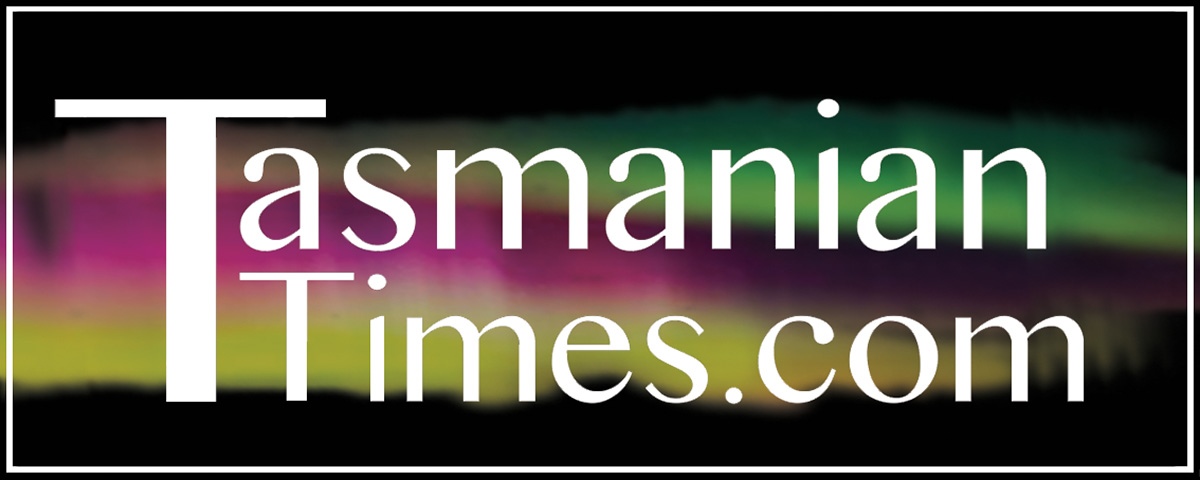 Author Credits: [show_post_categories parent="no" parentcategory="writers" show = "category" hyperlink="yes"]